What has been the norm in the 90s and has now become mauvais ton?
Just a little more than a decade separates us from the time, which is called the "dashing 90-mi", and how many different changes happened in this short period of time! Could we imagine that it will soon be possible to go down the street and talking on the phone with the caller, which is located somewhere on the other side of the globe? How would we be surprised if they knew that letters will be delivered to recipients in seconds! Perhaps decades such innovations to our descendants will seem antiquated remnants of the past. Seem to us now to some of the "traditions" of 90th ridiculous, absurd and even shameful, and yet if they were considered an integral part of life and do not cause irony and skepticism ...
Letting bottle - a common occurrence!
The previous part.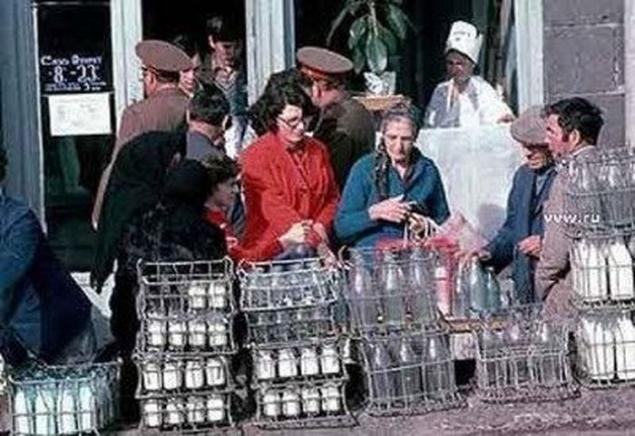 Today, we can buy drinks and dairy products in Tetra Pak cartons, polyethylene or plastic containers. In the 90s it was taken out of the deli, rhythmically clinking bag with glass bottles or jars. Moreover, many people were in the store, accompanied by "ping" an empty glass containers, because then you could donate or exchange the products accumulated in the house of the bottle. Children 90 earned pocket money "on ice", making regular "trips" to the point for glass. At the time, such actions are not considered a sign of poverty and not seen as something shameful. Special honor of the enterprising "steklosdavateley" use brown (dark) beer bottles, for which pay much more than light. In the twenty-first century to the items for glass generally come those who find themselves in an extremely difficult financial position. Letting bottles turned into the lot of the poor and people of no fixed abode. Fashion for shopping bags - "hendmeyd 90»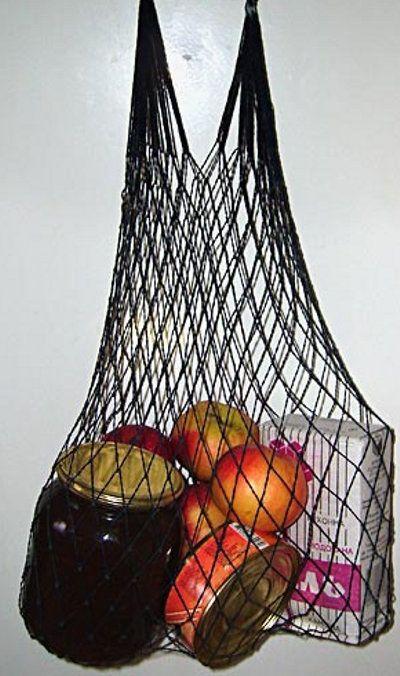 At the moment we come out of the supermarket, carrying shopping bags. Earlier in plastic bags treated very carefully. Remember how neat housewife wash them in warm water, and then hung out to dry on the clothesline. "Ancestors" were bags packages for products. Moreover, in those days to buy something it was not easy, so try to make the needlewoman convenient bags yourself. Net shopping bags samovyazannye enjoyed enormous popularity. Woman doing them out of thread remaining after winter knit things. The stores are constantly flashed colorful shopping bags, does not hide its contents !!! Probably, such "transparent bags" especially pleased grandmothers sitting at the door, because of the purchased product they can accurately determine the level of security of all who pass by. If you go into a modern store with a shopping bag, you certainly caught a lot of surprised looks. The only reminder about the once popular bags are trolleys in supermarkets - is not only a grid of thread and metal!
You can recall the other "traditions" of the 90's, that seem strange today. For example, many of us were drinking beverages from tin cans only to then bring these "bright capacity 'home and put on a kitchen cupboard. Over time, it formed the entire "canned pyramid", proudly referred to as "collection"! But, remember, we are all wrapped remote controls for televisions polyethylene, so they are not dirty or scratched? ...
Yes, many of our "habits" of the '90s was not to cross the border of the millennium, however, agree that it was something in them is naive good! ...
Children transmission 90: TV-hi from the last century!
If now on the ground had disappeared all of the computers, the majority of active users would be plunged into a deep depression. This is not surprising, because today many people prefer to work and relax in front of the monitor. However, there were also times when the computer (and, especially, laptop-book!) Was considered a luxury. In the late 90's we can easily do without the Internet, but did not imagine his life without TV! He was for us the indispensable thing: and a kind of "information window on the world" for adults, and effective, "sedative" for children! Yes, parents of some young troublemakers could breathe freely until their child enjoyed the children's television! What program made young viewers 90 to spend hours at the blue screen?
"Where friends and girlfriends? In "Disney Club»! ... »