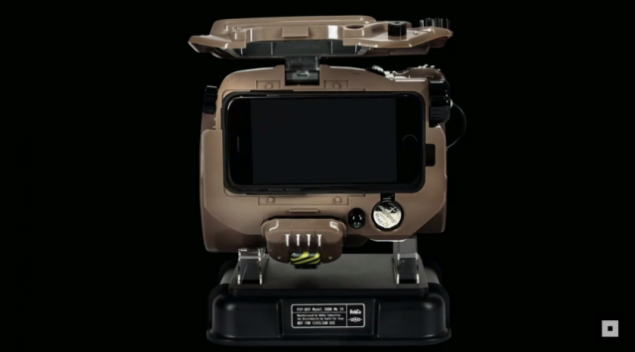 In November, Bethesda plans to release the next part of Fallout, this is the fourth part. To attract the attention of fans of the series and the company produces a certain amount of plastic Pip-Boy. Wrist mini PC will be included in a collector's series. Now it turned out that everyone Pip-Boy
может not enough
.
The fact that Bethesda, before booking a batch of these "computers", spent quite a thorough analysis of the needs of potential buyers. As a result, we found out that you need a certain amount, which was ordered. But after the announcement of the game there was a huge number of new comers to buy a collector's edition. As a result - Pip-Boy will get not everyone.
Of course, on eBay there will be mass, as it usually happens. But the price will be different.
But order a new batch of wrist computers have not - the company that carried out the order, denied Bethesda, saying that the production lines and so working at full capacity, and increase the party will not work (referring to November 10).
Perhaps, after the release of Toy Company will order a new batch of Pip-Boy, in any quantity. But it will spoil the idea of ​​issuing "limited edition" collector's edition. In addition, the project team on Twitter announced the completion of the Pip-Boy, so it is unlikely that the market will be new devices.
hyliannelf each store is being given their final allotment. how and when they make the available is up to them. but no more are being made- Pete Hines (DCDeacon) June 25, 2015 blockquote>
 Maybe someone has an extra Pip-Boy? :) And you plan to place an order for a collector's version of Fallout Pip-Boy?

For pre-order
Yes,
No, not going to
Enter your opinion in the comments Voted 253 people. 58 people abstained. Only registered users can participate in the survey. Sign , please.

Source: geektimes.ru/post/259484/