Today propose to deepen the subject fabrics, colors and prints this spring. If you do not take into account such trends as the controversial post-punk, translucent, leaf, that is something that is hard to imagine in our daily lives, the podium this year, offer a lot of interesting things, most of them just wanted to embody in its spring finery. Pale green noble shade, red lines or English rose - all that can enrich your wardrobe this season and make irresistible. What is this diversity will you choose?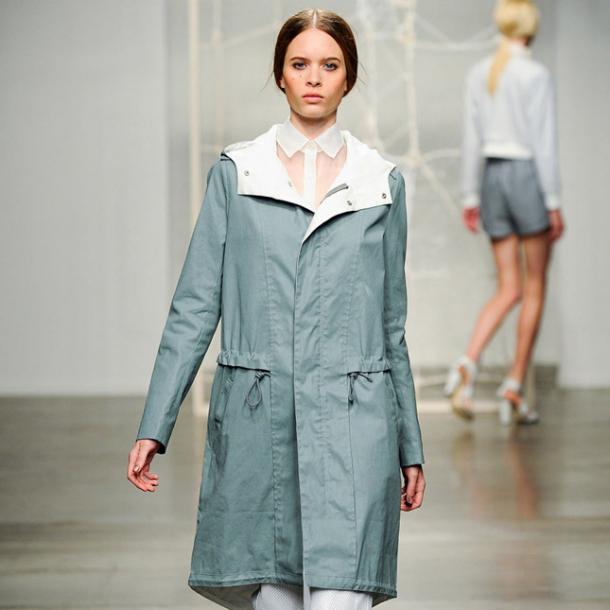 1. Arsenicum - noble blue-green hue. If 2013 was unofficially declared the year of emerald green, the echo of that feeling, and in the new coming year. Only our bright and juicy faded emerald green, pale and began to shade arsenic. For that and got its name.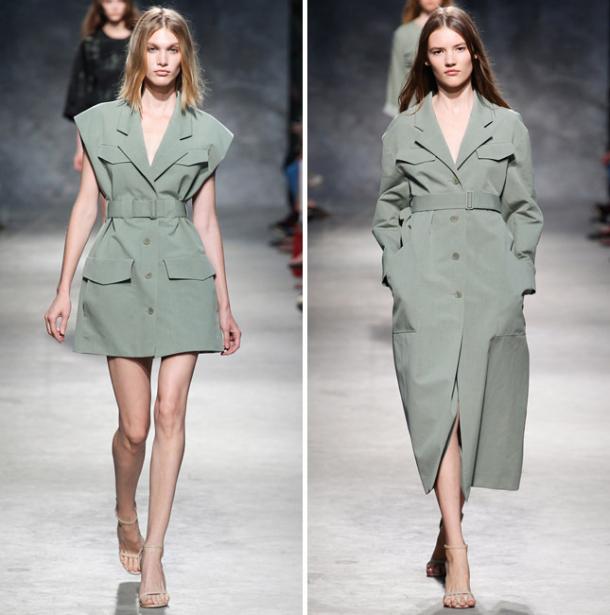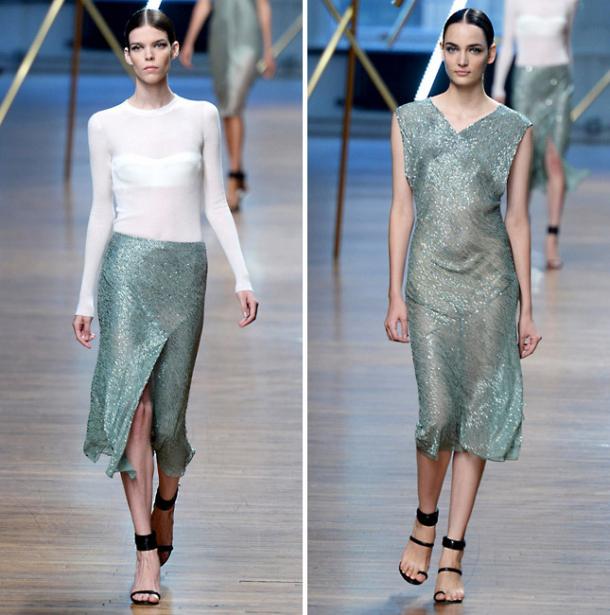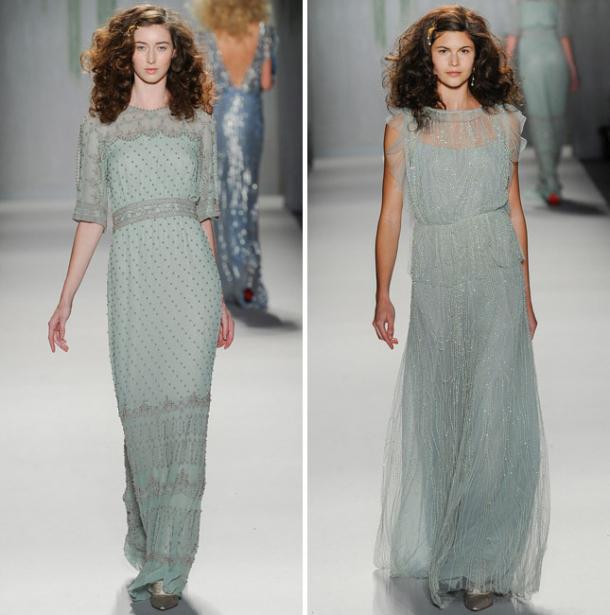 This aristocratic, noble shade perfectly fit both images are strict, and the romantic and daring. The best choice - classic simple cut dress of pale blue-green hue.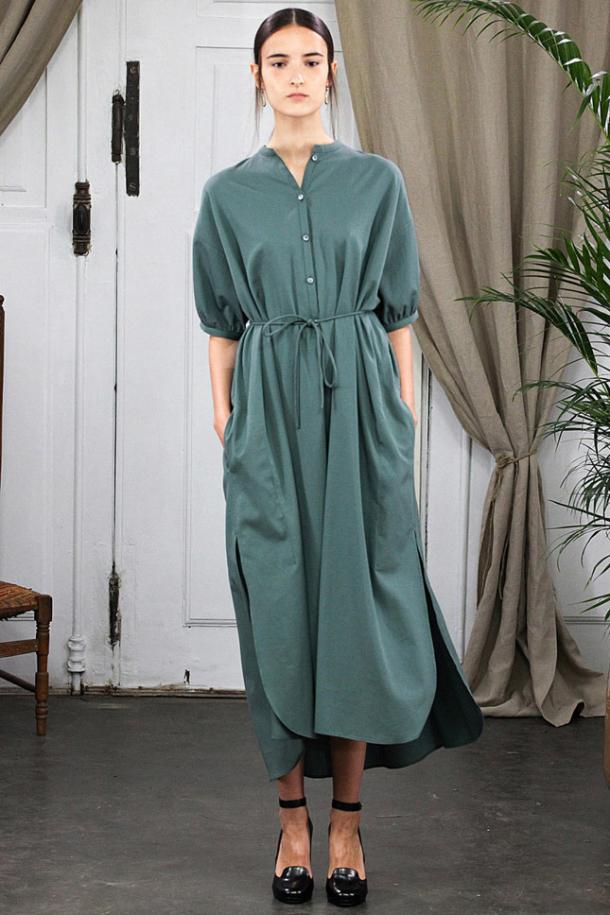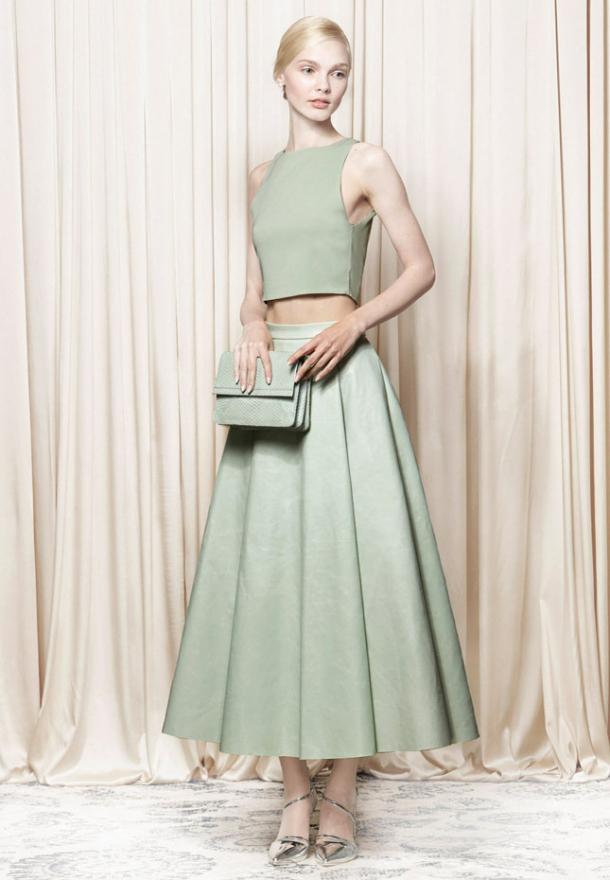 2. The white monotone bows. Beneficial look small contrasting blotches.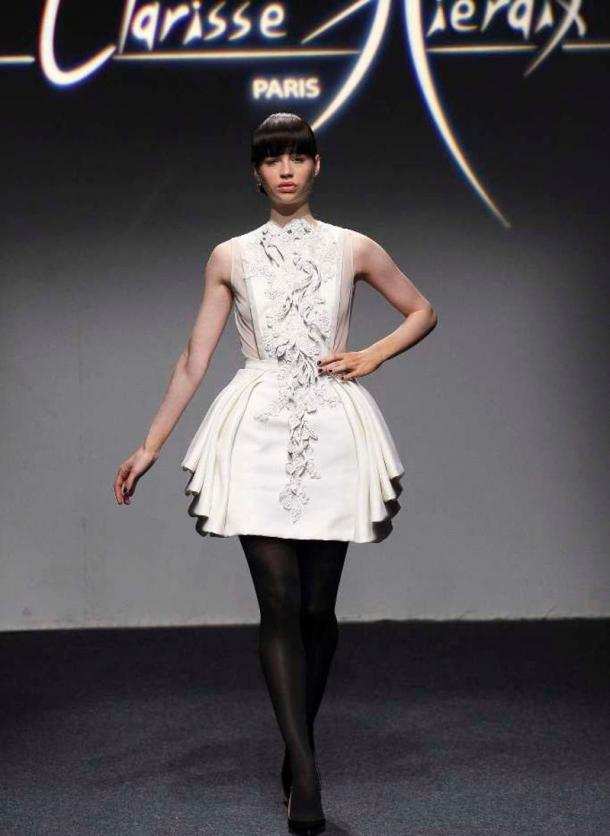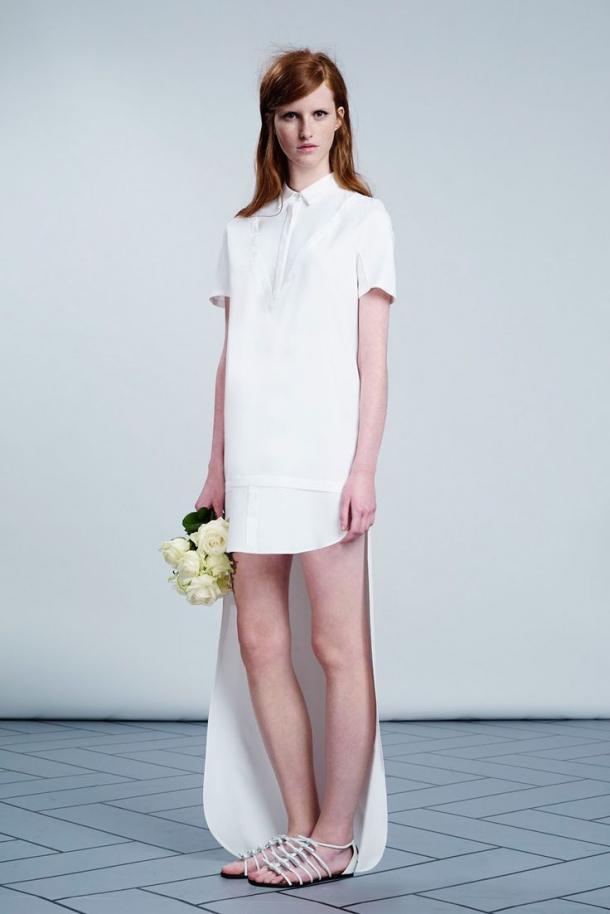 It encouraged the minimum amount of jewelry, simple style and natural fabrics. The best addition may be jewelry with stones and accessories with rhinestones, hat in tone or a contrasting color.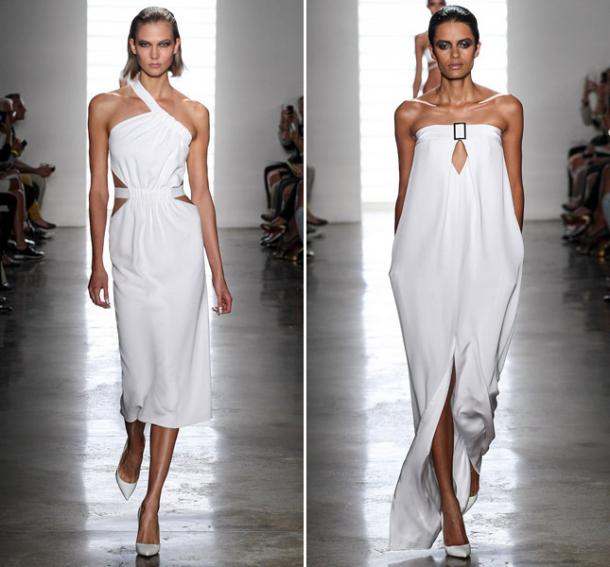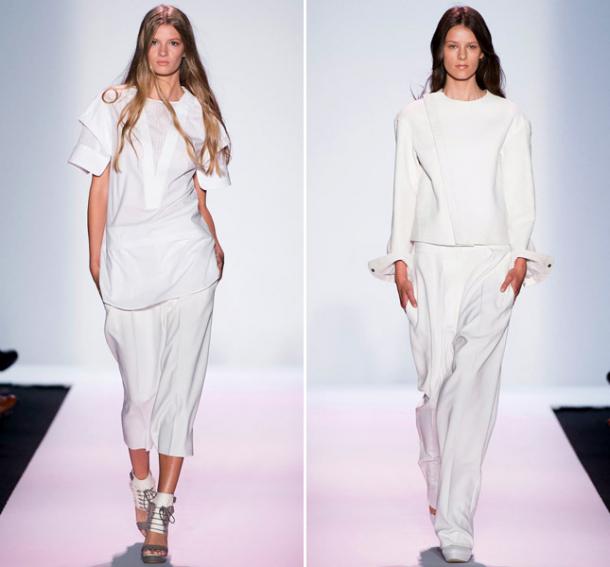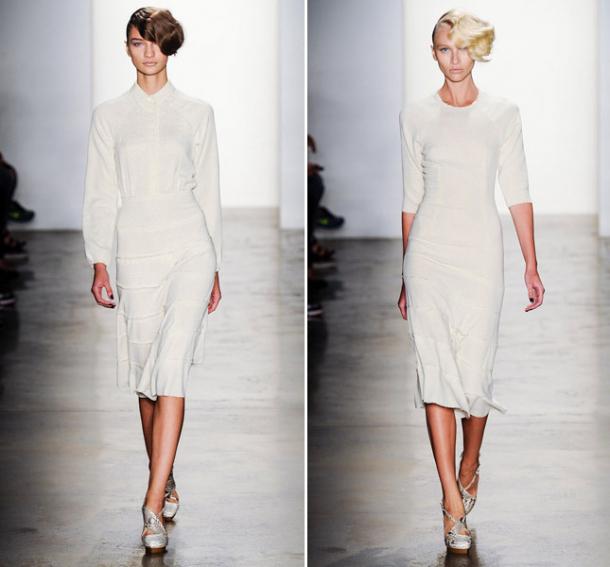 3. The thin red stripes. Advantageously combined with lace and translucent light fabric.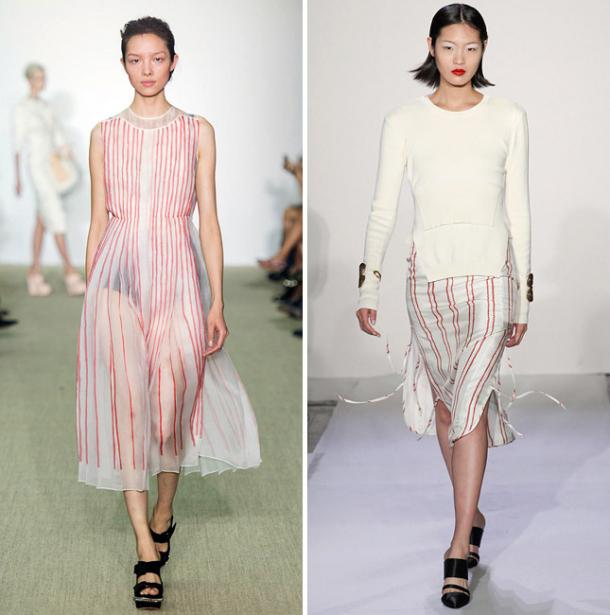 White and red (well, and all their variations) did become the star combination of the season. As in women ...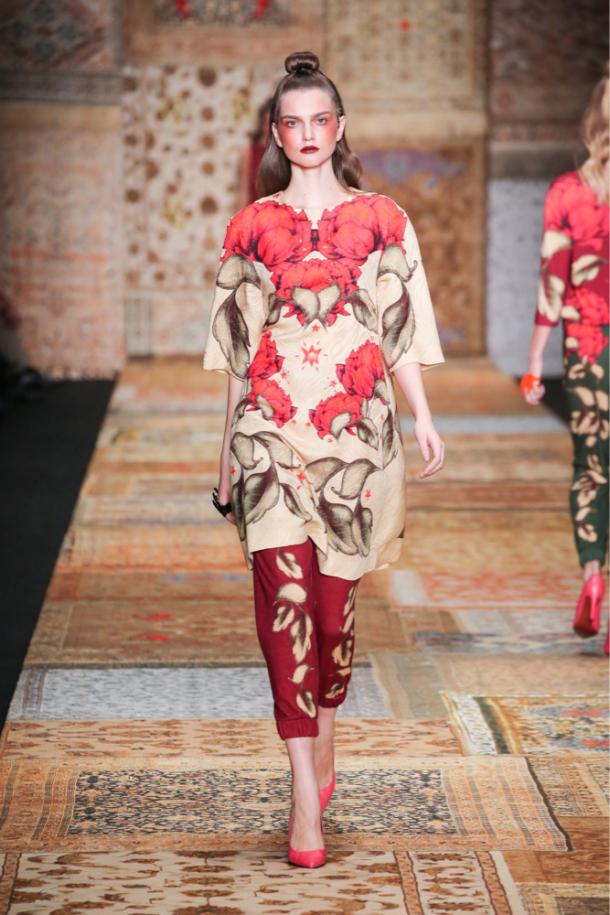 ... And in the men's collection.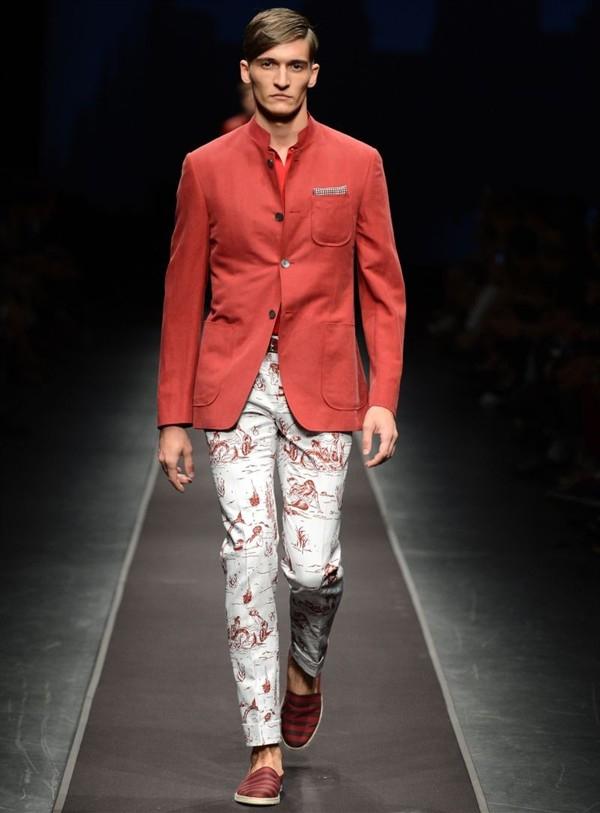 4. Many variations of pink, red, orange until practically. Here and juicy red and cherry, and red, and pale pastel shades. As well as sequins, stones, 3D patterns.
Two opposite trends: lacquered red plastic and English rose.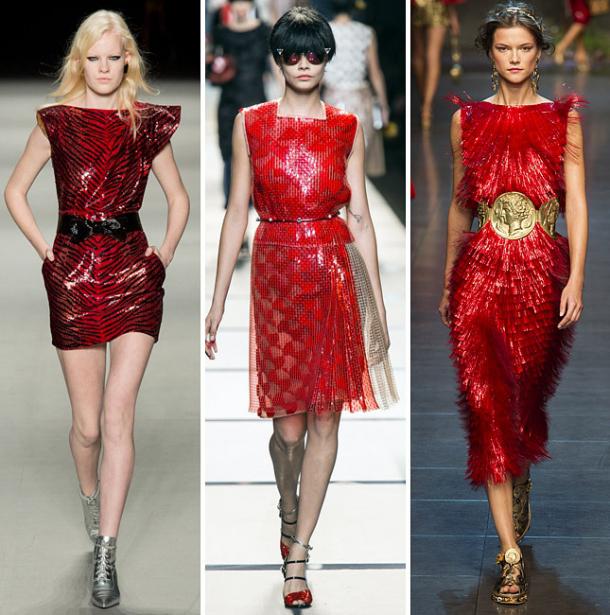 My favorite girly color this season has not gone or calling, and a soft, delicate and elegant. In general, uncomplicated cut pink dress or suit with a skirt in the same colors have the potential to become the most popular thing in the locker room this spring.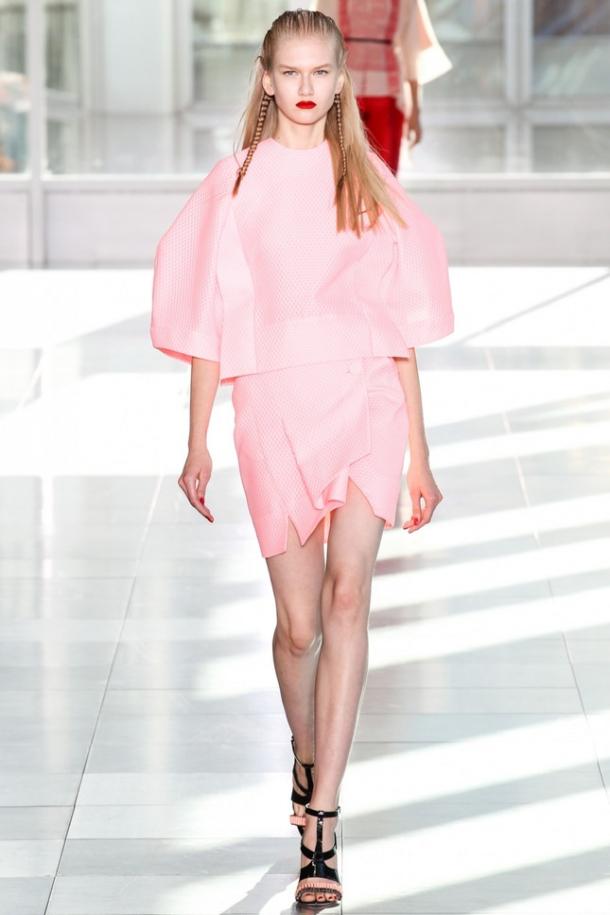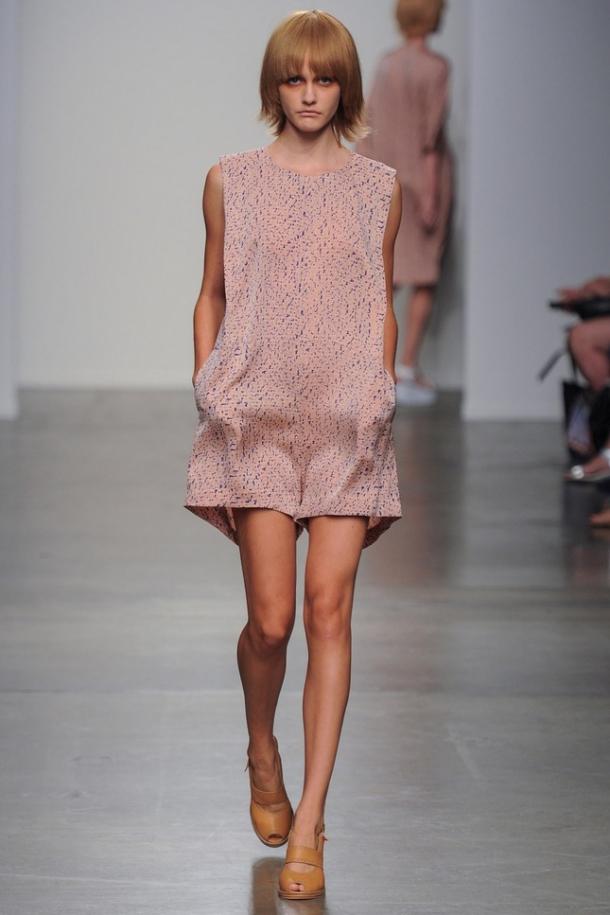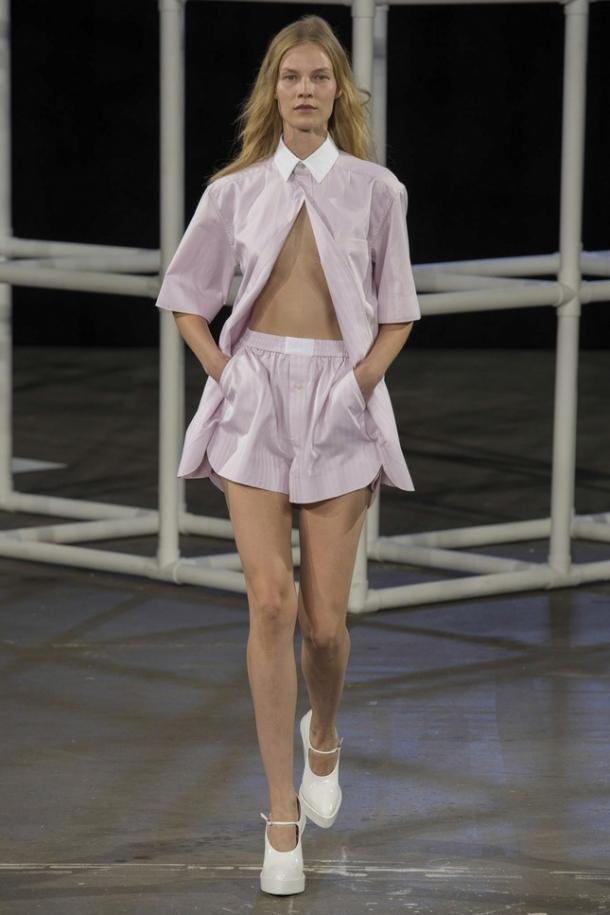 5. Rainbow and variegation.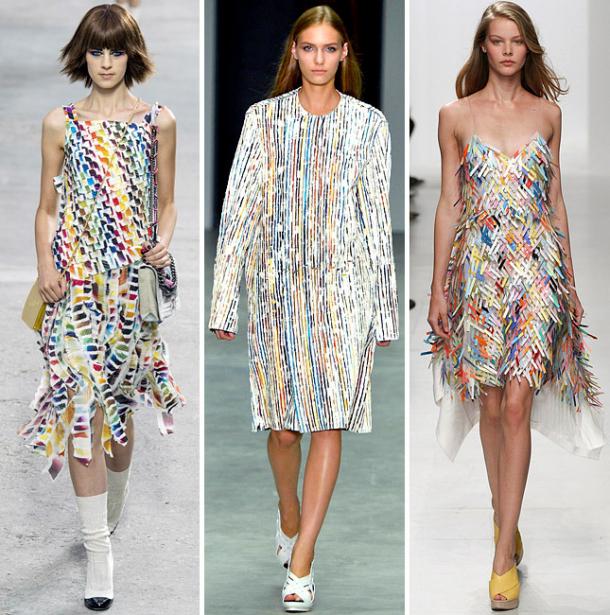 6. Ethnic, exotic and tropical motifs.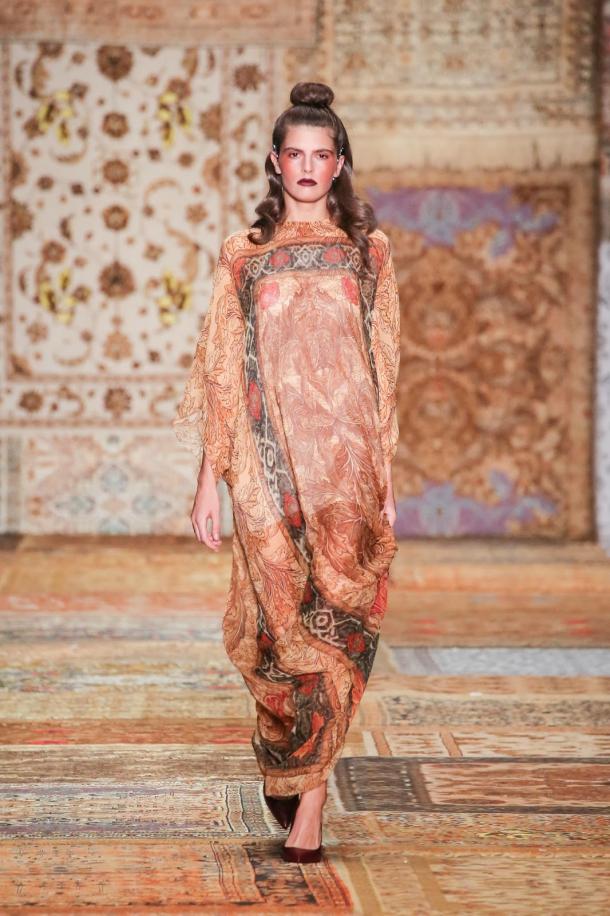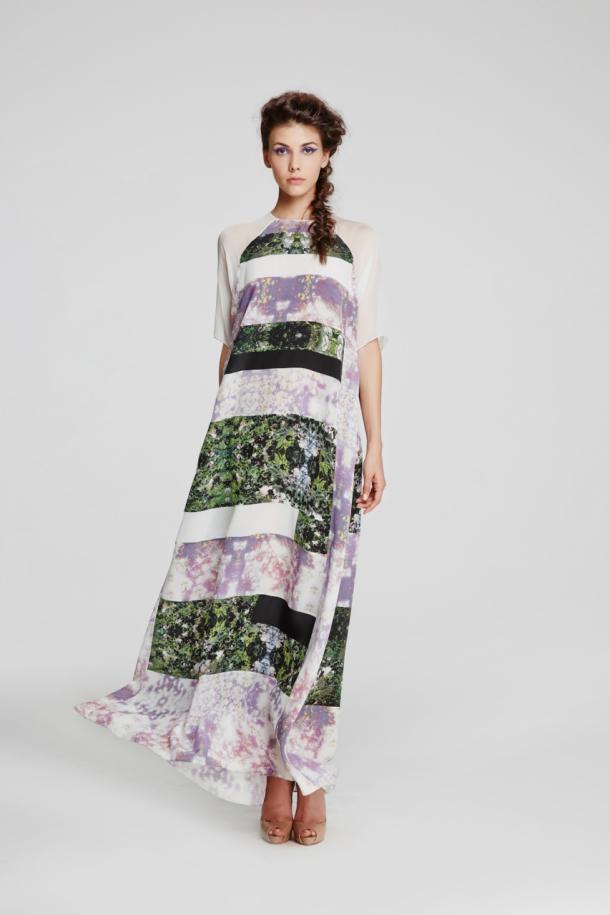 In the forefront - the tropics and African motifs.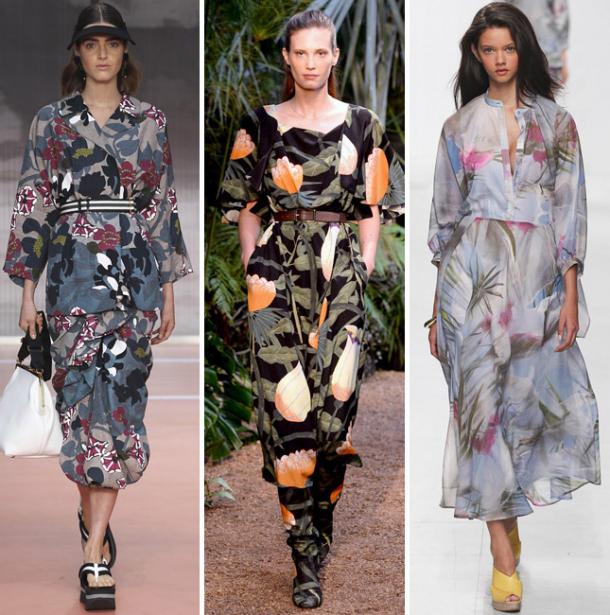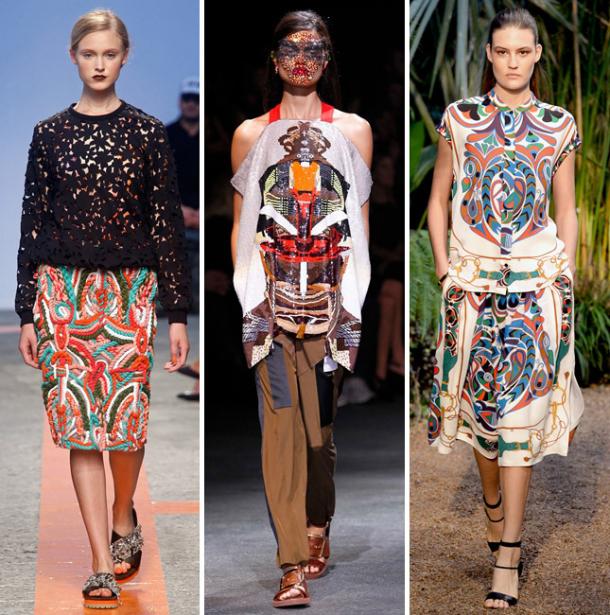 Or, for example, still serving exotic: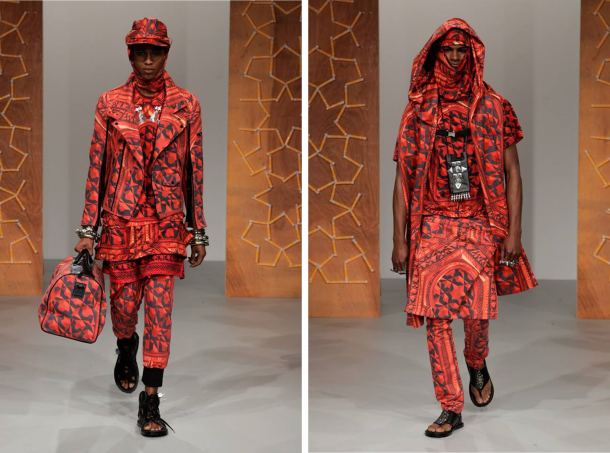 6. Easy animal color in soft colors.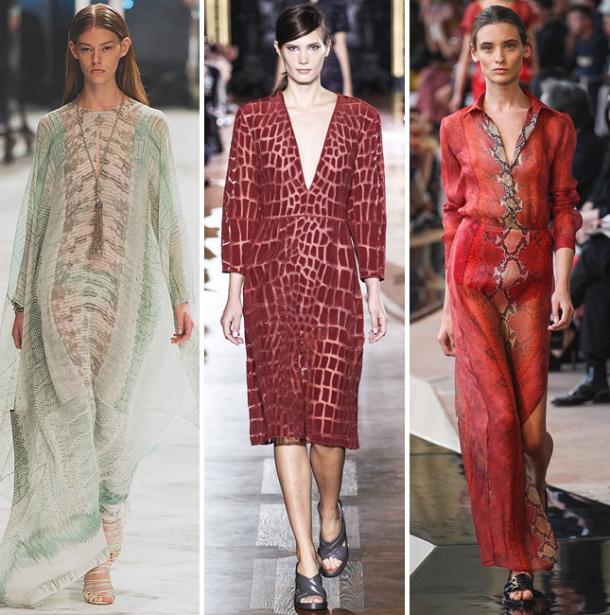 7. Black and white prints. Leading - large monochrome flowers and stripes.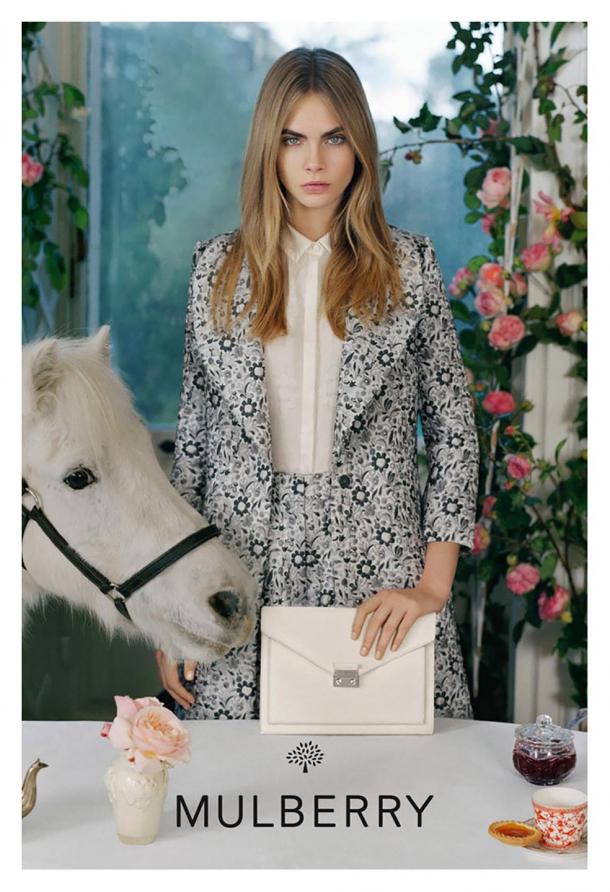 Incidentally, the theme of colors: classic floral print in this season Acquires 3D effect: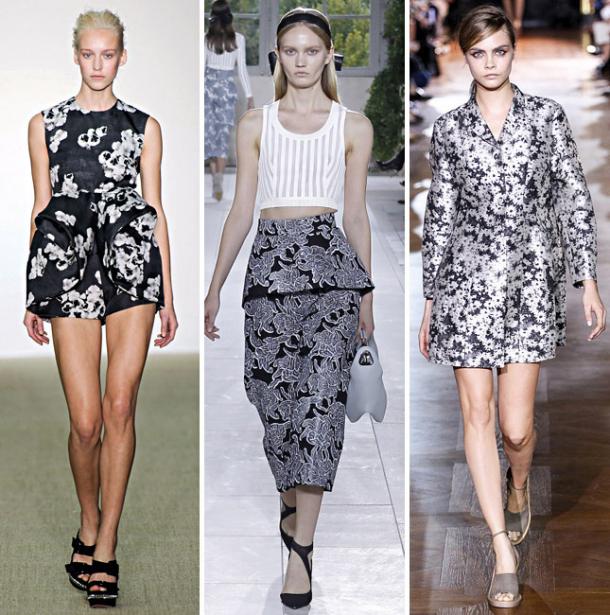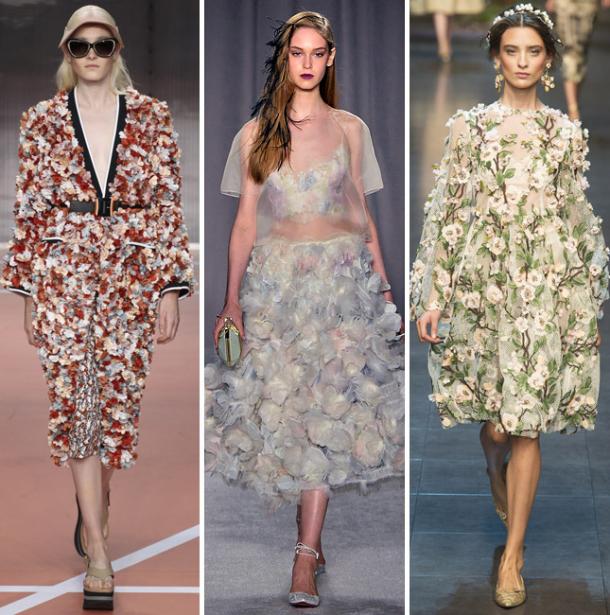 8. dim vertical bands in multiple colors.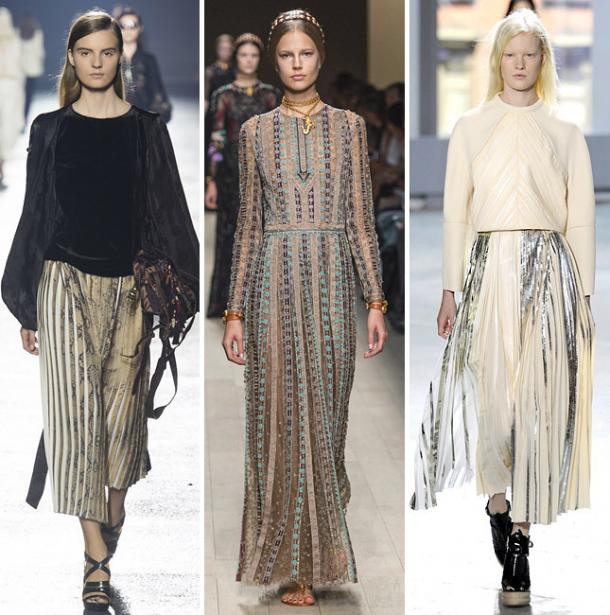 9. Horizontal stripes pinwheel.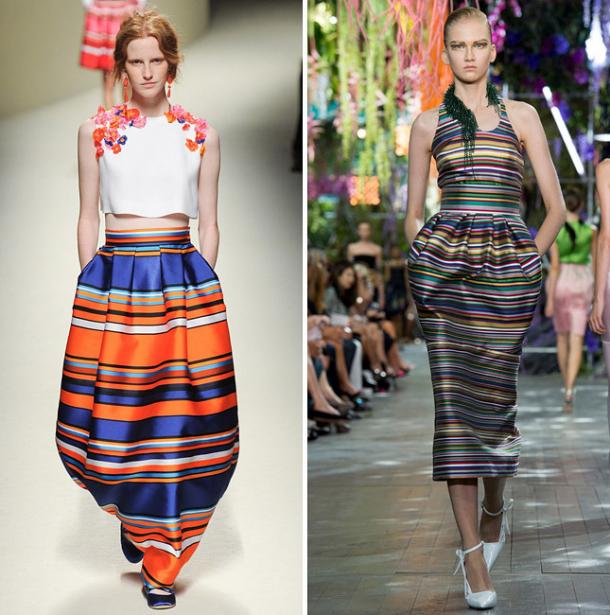 10. Peas.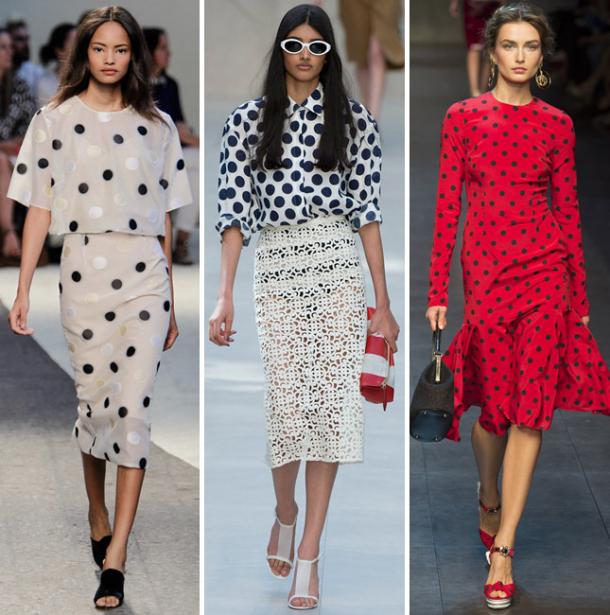 Good choice - nylon tights with polka dots.
11. Leather items wardrobe. Most of the skirts, jackets and pants trendy. Black color. Texture - Matt. Although it happens and gloss.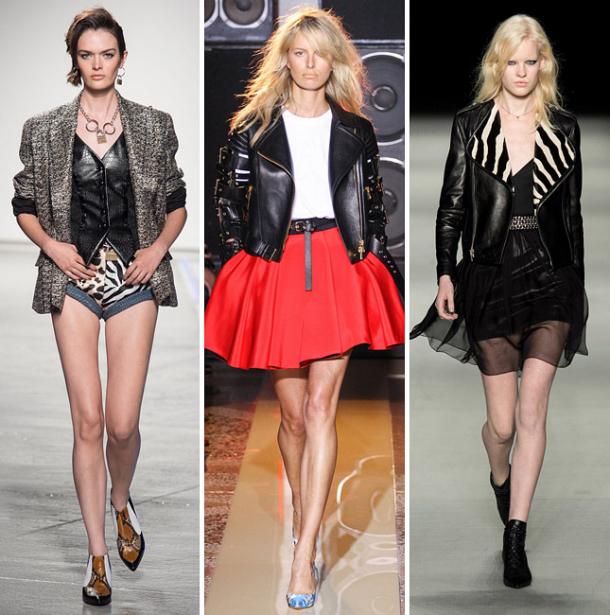 The simpler, the better.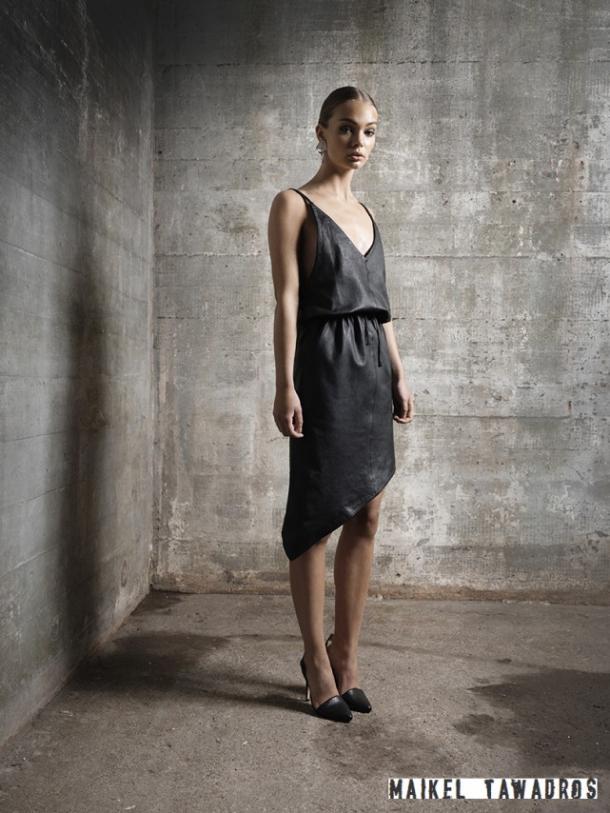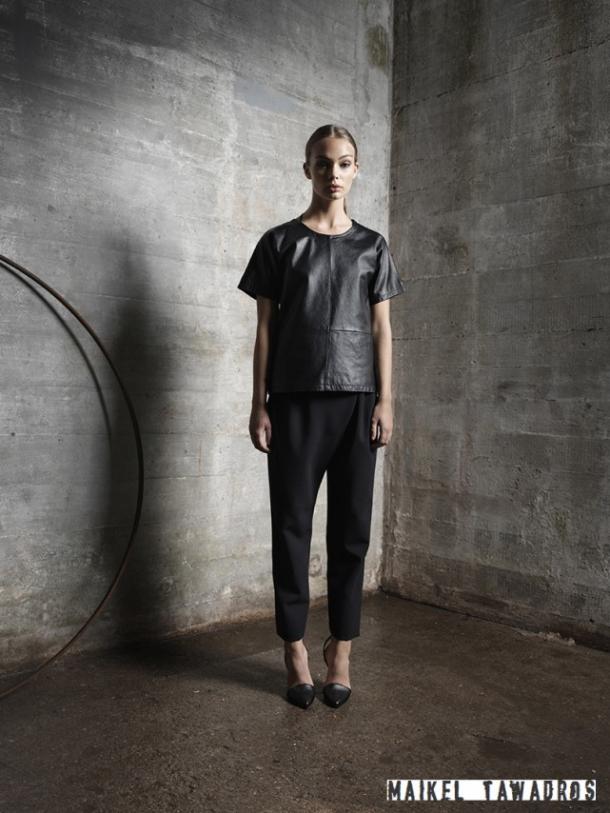 Or such originality.
12. Bright metals. In top - gold, lots of gold.
Molten metal.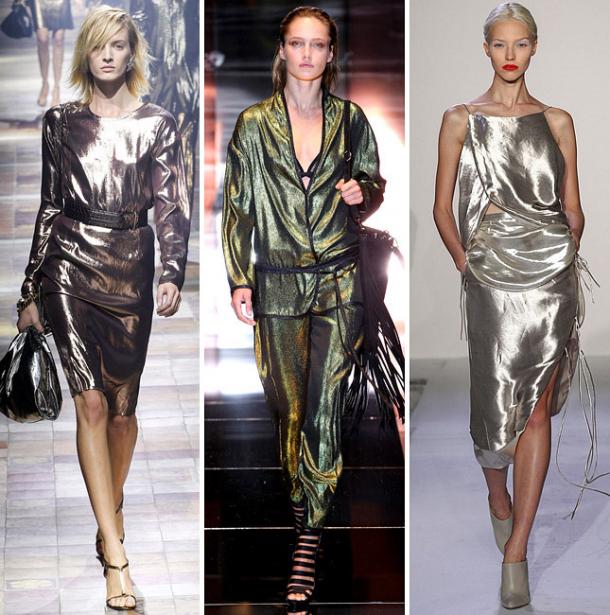 Relief gold.