Hi! My name is Irina, I am 32 years old, I am a mother of two sons. I live "somewhere in the wilds outside Moscow," there and working. Small-scale traffic to gazelki, I love his work and his car. Today, quite a show one typical day. The action takes place February 27, 2013 in Noginsk, Pavlovsky Posad and Balashikha. Temporarily, I live with the children from his mother, because it's more convenient to work and study (less to drive a car and to wind the extra kilometers).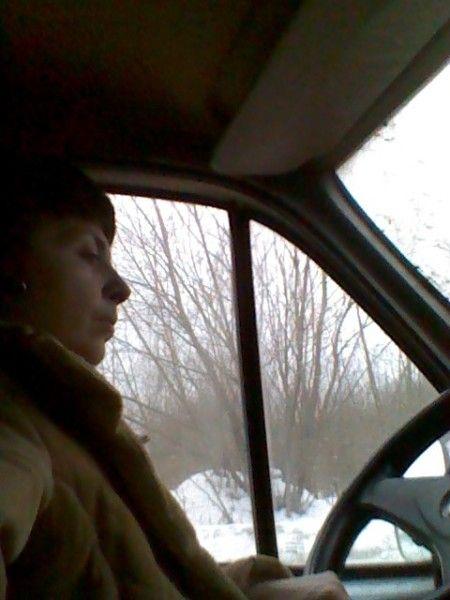 1. I wake up because the kids wake up and begin to bother me, so I fed them breakfast. I'm a typical mother-viper love to luxuriate in bed. But when I jump screaming with demanding two carcasses (12 and 23 kg), nothing can be done - you have to trudge to the kitchen.
This is my morning. As a free man, and work for yourself, can not afford not to jump early in the morning!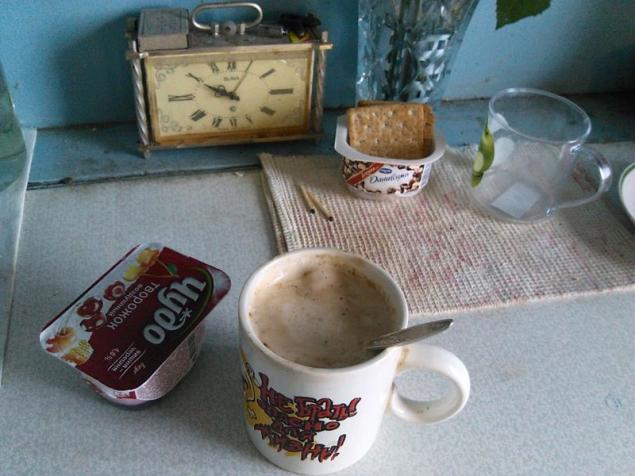 2. And here is the guys tightened. While I cook porridge, they are building a "City of the Future." Senior - Stregusenchik, Jr. - Masyunka. This is not my desire posyusyukat with silly nicknames, it's theirs, so to speak, self-))) Senior - Dmitry, Jr. - Yury.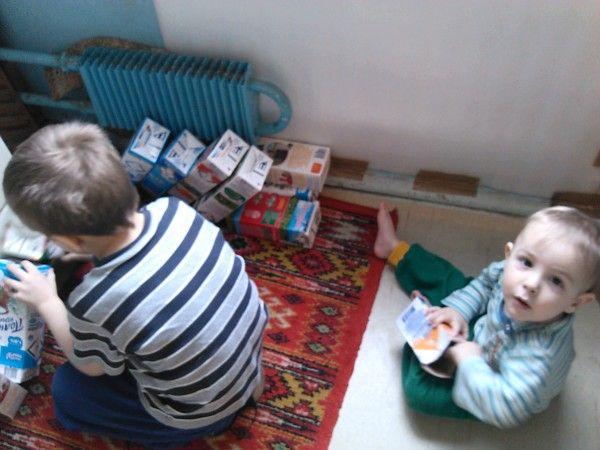 3. Masyunchik took his place and is ready to determine the purpose of a plate of porridge. Stregusenchik had already "shot out" and even wash your spoon while I was cooking porridge - could not escape in the photo ...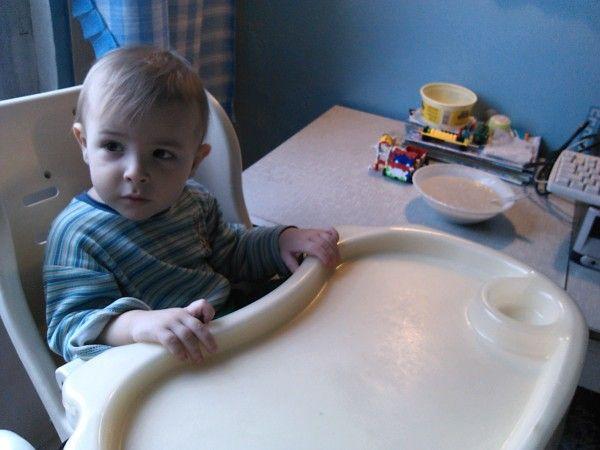 4. It is the same as the Gazelle mom, only the red seats and more! And the floor in our kitchen however, crediting? The apartment is my mother and she does not allow to make repairs, "because it is like a fire and two floods, no heart can not stand, I will die here and do what you want»