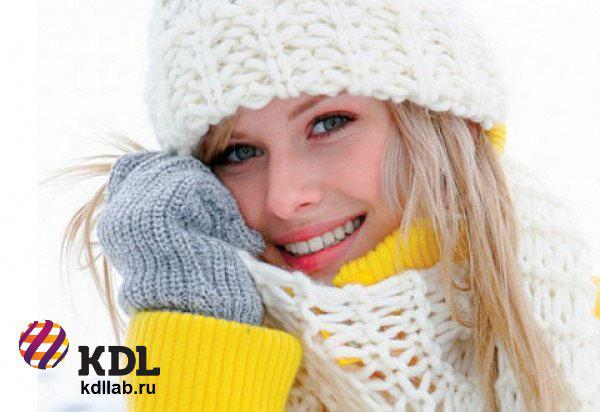 The main problem, which manifests itself on the skin in the winter - dehydration, which leads to loss of elasticity and dryness.
type of skin is constantly changing: oily skin is normal, dry and normal. As for dry skin, it becomes hypersensitive. Regardless of your skin type, it needs care.
Remember the cardinal rule of winter skin care: in the morning - the power and protection of the evening - hydration and nutrition. In the morning should be postponed cleansers, not to destroy the protective layer of skin. It is best to use a clarifying toner or thermal water. After water procedures apply protective cream for at least 30 minutes before going outside. In the evening, apply a moisturizing and nourishing cream for 1, 5 hours before bedtime. In winter, it is recommended to do more nourishing masks: cheese, oils, oatmeal.
Do not forget about vitamins. They support and treat your skin from the inside. Beneficial to the skin vitamins such as A, E and C. Vitamin A is involved in the regeneration of the skin and prevents the formation of acne. Vitamin E protects the skin from harmful environmental exposures.
Also worth drinking enough water. The skin must be nourished not only outside but also inside.
Protect your skin from the cold and stay healthy, dear subscribers!