Face mask with rice and rice flour are used extensively in the appearance of age-related changes that help to rejuvenate the skin, improve complexion, moisturize and nourish useful components. Eastern women have long used rice mask health and beauty of skin, and we take into consideration these beauty secret.
Why facial mask with rice is so useful
Face mask with rice and rice flour is not accidental is so popular in rice contains many useful ingredients that have to the skin the beneficial effects.
So, silicon and vitamin H contained in the rice, have a rejuvenating effect, fight wrinkles, correct the oval of the face and force the cells to recover faster. Folic acid and choline have a calming and anti-inflammatory properties. Starch, which is so rich in rice, softens nourishes and whitens the skin, and Niacin gives the skin a smooth glow.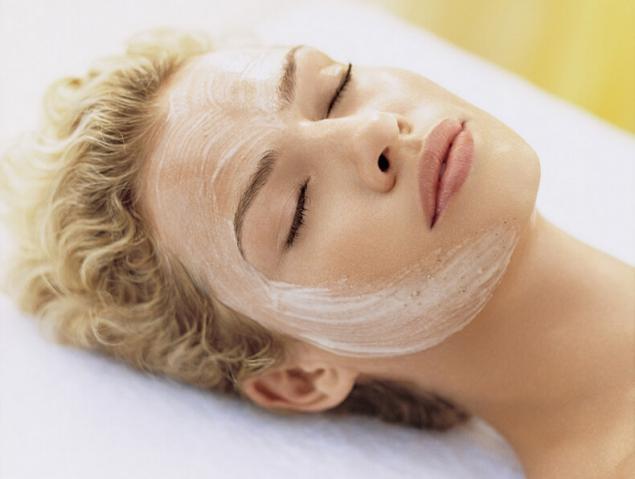 Face mask with rice – rules of application
Face mask with rice is prepared using rice flour. It can be purchased at the store or make your own, cut the rice in the blender. Store the rice flour mask is recommended photosecrets glass container in the refrigerator.
The mask of cooked rice are used right after you prepared to keep the finished masks are not recommended, they lose their useful properties.
Apply a masks from the rice you need on the cleaned face is the best effect you can achieve, if the pores on the face will be revealed. For this you need to steam and clean your face.
To the effectiveness of the mask were higher, apply a mask of warm (about body temperature).
Recommended time of application of rice face masks - 20-30 minutes, then need to be washed off with warm water and apply a face cream that you always use. Regularity of use – 2-3 times a week for a month, then advised to change the product to another suitable for the solution of your problem or type of skin. More than 300 recipes for all occasions you will see a homemade mask for the face, there are videos and reviews of women, their practice.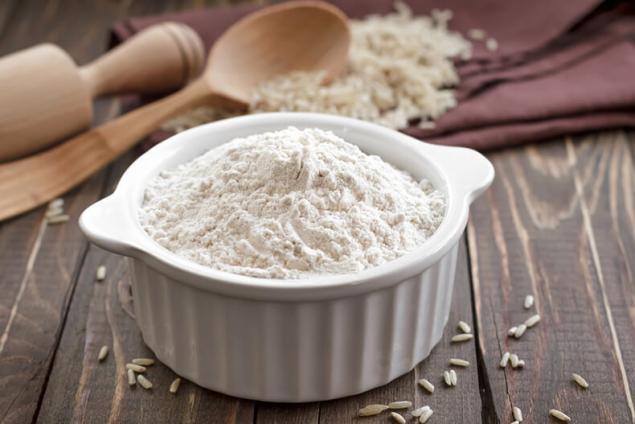 Face mask with rice – recipesRejuvenating mask with rice
actively removes wrinkles, corrects the face oval, gives freshness and well-groomed appearance.
For the mask mix equal proportions of rice flour and potato starch (1 tsp.), add 1 tbsp of whipping cream and 1 tsp coconut oil (if not, replace any vegetable). Put the mixture in a water bath, with constant stirring until the mixture thickens and will turn the mass resembles a paste. Slightly cool mask to body temperature and apply it on the skin in two layers with an interval of 5 minutes.
Refreshing face mask with rice and parsley
perfectly tones the skin, gives a healthy glow and evens the complexion. It can be used as an escape mask when you need to quickly bring a person "up".
For its preparation you will need 1 tbsp rice flour finely chopped parsley leaf and white clay, 1 tsp oil wheat germ (sold in the pharmacy). Mixture mix well if too thick, add milk.
Vitamin face mask with rice
helps the tired skin to energise and vitamins.
To prepare the mask you will need 1 tbsp of rice flour, the same of orange juice and 1 tsp honey. Mix components thoroughly and apply on face.
Face mask from rice for oily or combination skin
cleanses, dries pimples and mattes the skin.
For its preparation you will need 1 tbsp of rice flour, the protein of one egg and few drops of lemon juice. Products mix and apply the mask on cleansed face. Good to use this mask together with the mask-peeling (recipe below).
Peeling mask for face from rice
gently exfoliate the skin of impurities, and given the fact that rice is good "pulls" toxins and waste products, peeling mask is an excellent home remedy for cleansing the face.
For its preparation you will need 1 tbsp of rice flour and 1 tsp of lemon juice and lemon peel. If you skin is dry, then add a mask and peeling half teaspoon of honey. The finished mask is very otkririe the skin with circular motions, leave for 2-3 minutes, then rinse with warm water.    
This mask is a devastating blow to the black dots!Do this simple procedure every morning and minus 10 years guaranteed.
Simple nourishing face mask
made of rice will soften, moisturize and vitaminiziruet the skin. Here we need a rice porridge boil a half Cup of rice with milk, then crush the cereal until puréed, add 1 tbsp olive oil and 2-3 drops of rose essential oil.published    
Source: www.arabio.ru/maski/maski_lica_ris.htm