Designers can not live without music. Without those beautiful people, inspiring them with new wonderful outfits. Woman (or man) that causes others to want to lead the same lifestyle as it can be considered a muse - says Marc Jacobs.
Designers draw inspiration and inspire them wonderful people with their own individual style, bright and unique. However, rarely happens that one is delayed for a long time muse. Take a look at today's music famous couturier.
Karl Lagerfeld and Baptiste Dzhiabikoni.
Baptiste really inspiring Charles. Purple editor Olivier Zam.Molodoy protégé Baptist Dzhiabikoni is subject to debate, reflection, smiles and envy. Rumor has it that he - love the old fashion designer, and he Lagerfeld admits that sees Batista himself young.
He is so similar to me in my youth. Perhaps he just beautiful. But I - skromnee.K word, here Lagerfeld in his youth: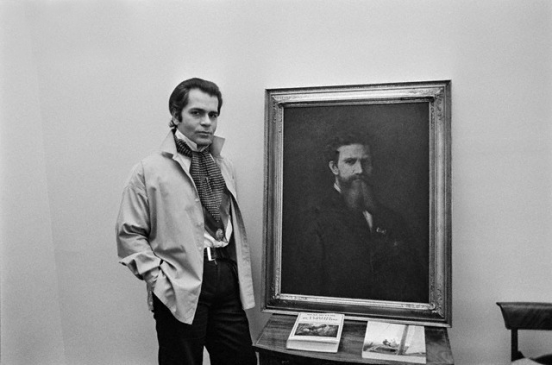 It's amazing how even the Baptist not bothered Lagerfeld, because Karl uses it almost anywhere. I hope that it is not eternal love.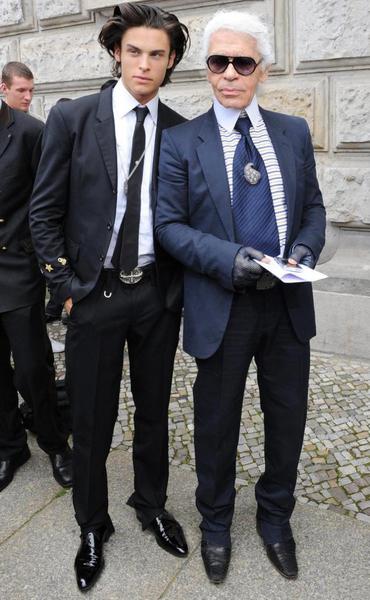 Dzhabikoni - the male version of a Brazilian supermodel Gisele Bundchen. They have a lot in common: they have a slim and athletic bodies that look good in clothes and as well - without her.
Marc Jacobs and Sofia Coppola.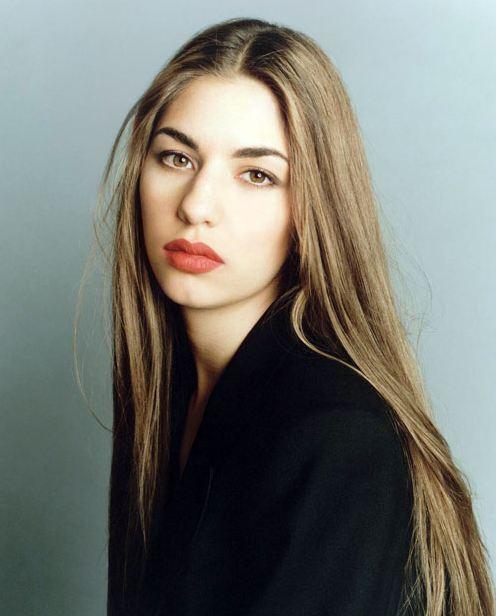 Marc Jacobs in almost every interview Refers to Sofia various epithets "sweet, charming and beautiful" and called it "fragile fairy." Mark bag named in her honor, and this really honored few.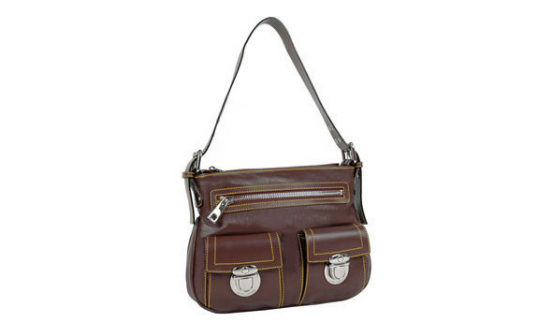 They were so friendly that one day things went lineup brand Louis Vuitton, created by Sophia in collaboration with Mark.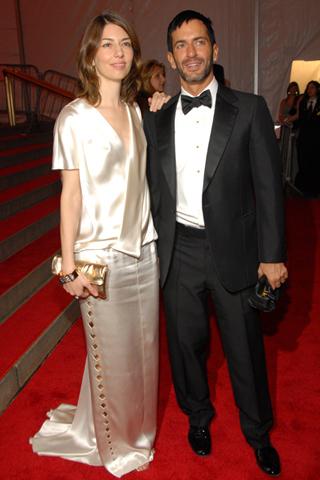 In addition, Sofia drew his famous father to the advertising campaign of the brand LV.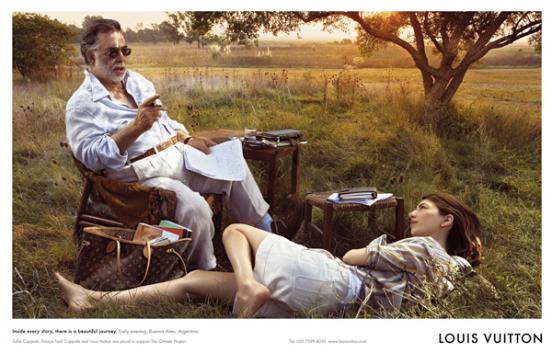 Now Sofia and Mark live in different cities, their communication was reduced, but it is unlikely Jacobs changed his muse and friend.
A sample of young modern woman, I think about when creating dizayn.I probably thinking until now. The clothes, which today generates Mark, it is easy to Sophia, which is called the queen of kazhual-style. Mark meets its needs in a simple, elegant, expensive things.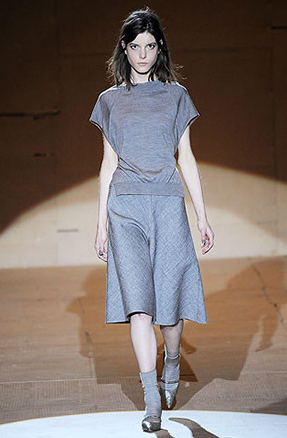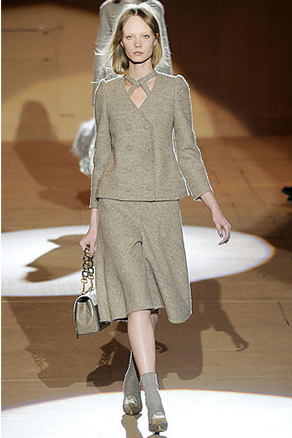 Viktor Horsting and Rolf CHOP and Tilda Swinton.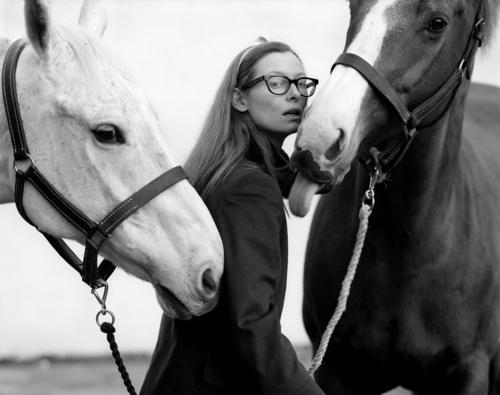 When we first saw Tilda, I immediately realized it - it. Romantic word "muse", may sound too pretentious, but do not use it you can not really -Tilda played an important role in the creative process. We have created a collection as a tribute to her lively personality, beauty and unusual vision of our work. The soundtrack to the show was nagovorenny Tilda text about the importance of being true to yourself and your opinion. She wrote to him, and we were pleasantly surprised at how he poluchilsya.Odnu from their collections (FW 2003) Viktor Horsting and Rolf CHOP made in honor of Tilda. All models, starting and ending with Raquel Zimmerman Mariakarloy Boscone, paraded on the catwalk with flaming red hair and white skin - a hair's breadth as Swinton. Tilda opened the show itself. Sarah Mower even called this show "parade Tilda».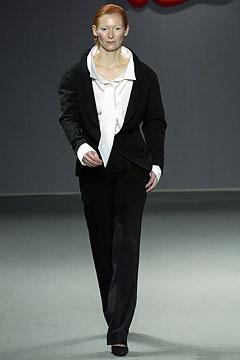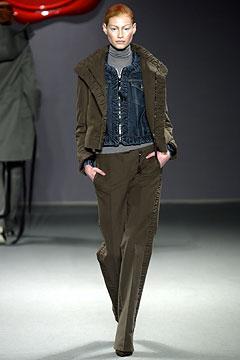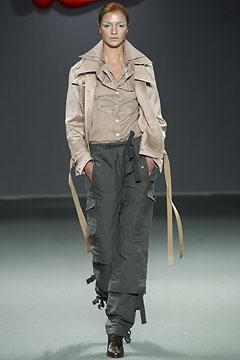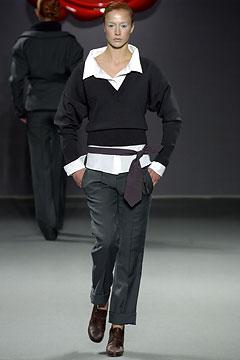 Viktor & Rolf often dream of Tilda in their collections:
Once I was busy in the garden, and then it dawned on me that I need pants with knee pads. They made them in his next collection. However, they still owe me a racing suit, which I beg and vyprashivayu.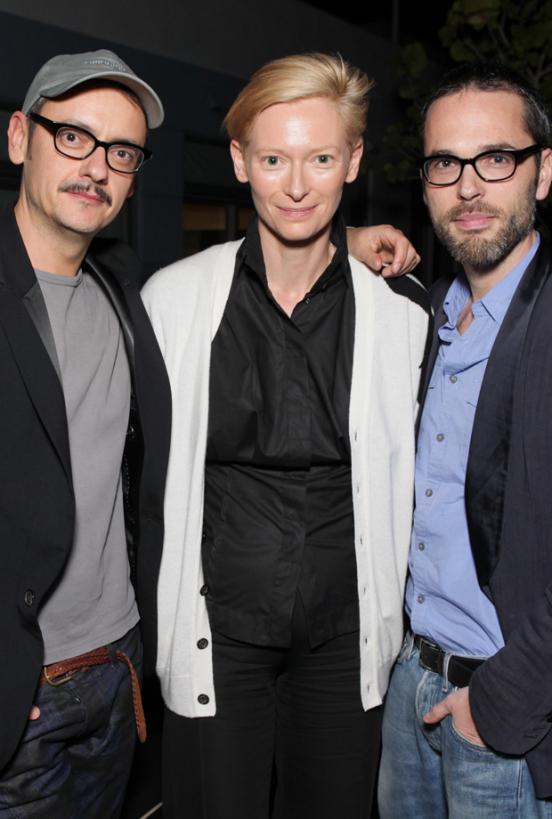 Tilda but rarely appears in dresses Viktor & Rolf. Even as the muse of this talented duo, Swinton does not lose its identity, the importance of which is declared on the show in 2003. Tilda selects only what she likes most from the beginning to the end, and not something that creates Viktor & Rolf inspired by Tilda.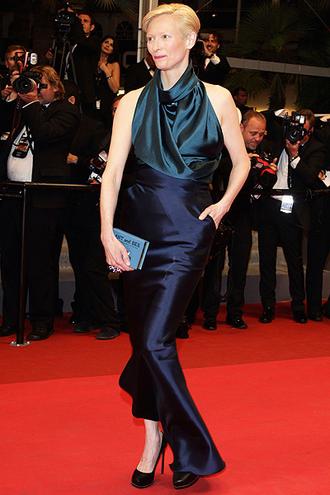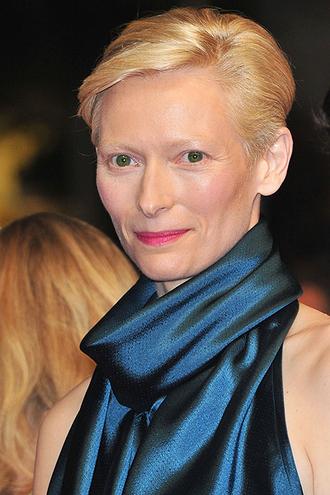 There is a unique woman who is always in our hearts. The point here is rather intimacy - Tilda Swinton is so intelligent and free spirit that is sometimes scary. She - the embodiment of man upon whom we want to see our clothes - a man who makes his own rules of life.
John Galliano and Karlie Kloss.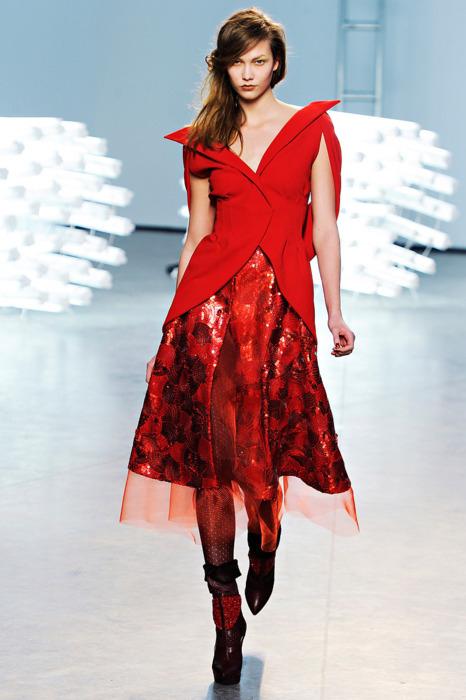 Since, as noted by John Carley, he did not forget. Carly started to open almost all the shows Christian Dior and John Galliano.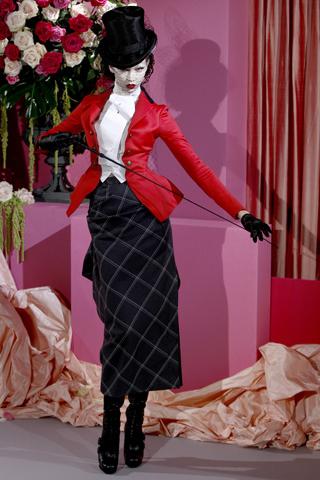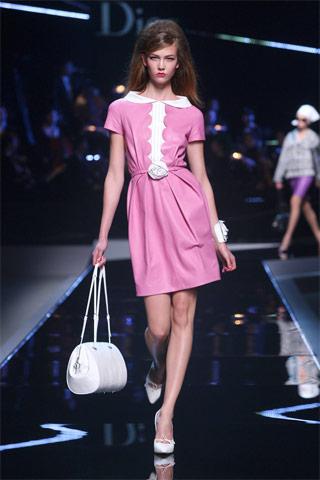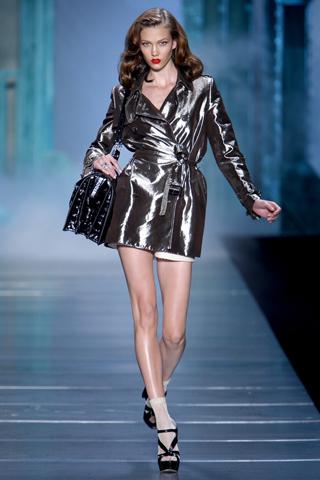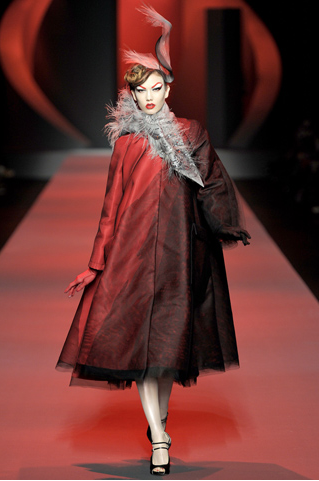 And, of course, participate in campaigns of both brands.
She - a chameleon! Before the camera lens, it becomes a different person.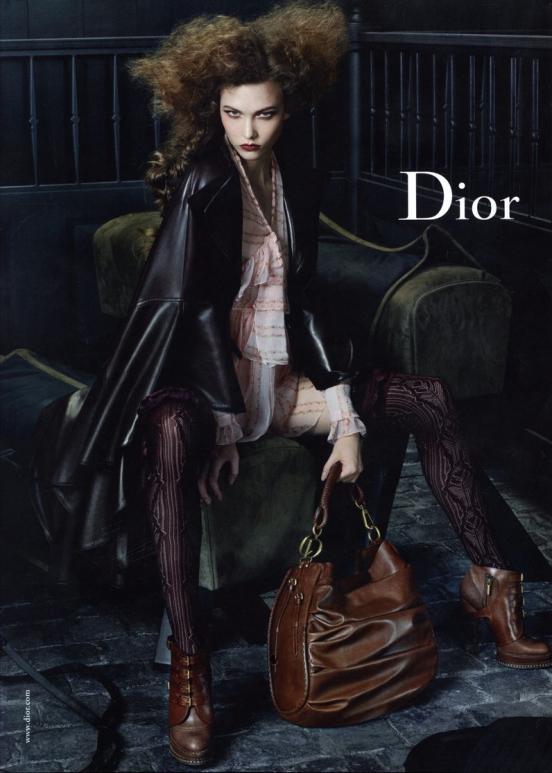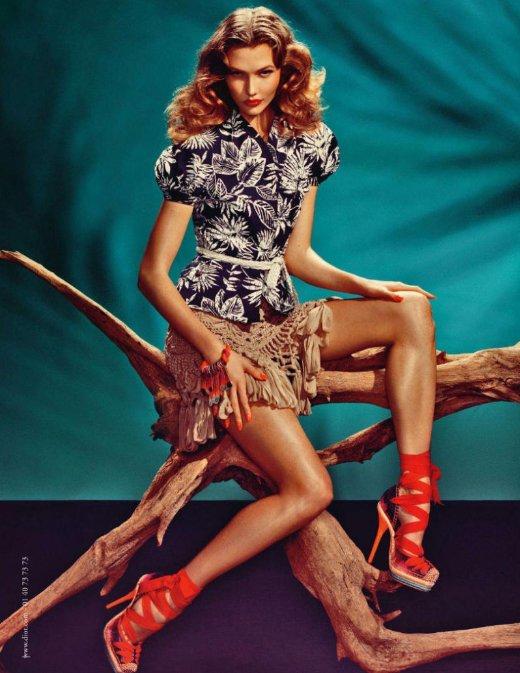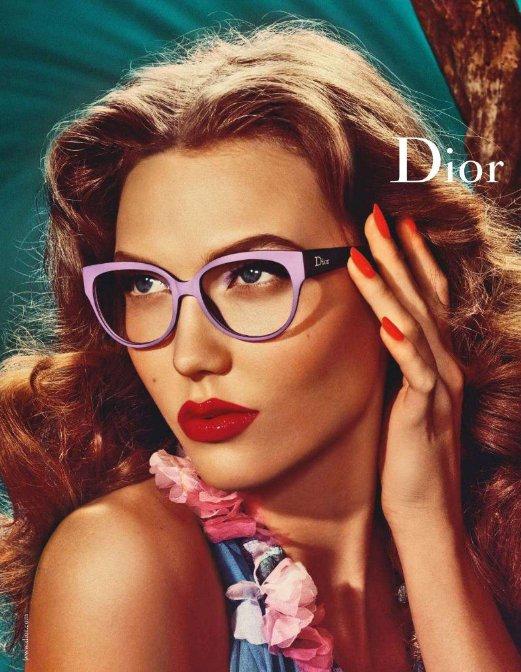 In Karlie Kloss lies the same passion in his eyes wide-open eyes, which was at a young Lauren Bekoll.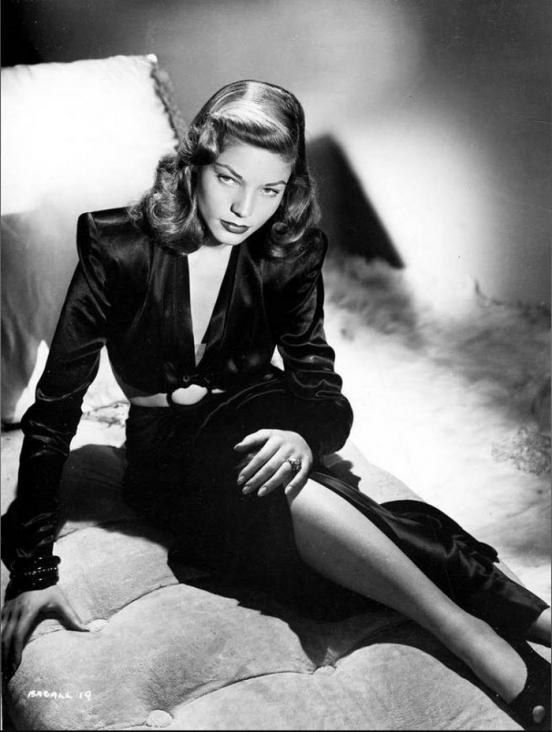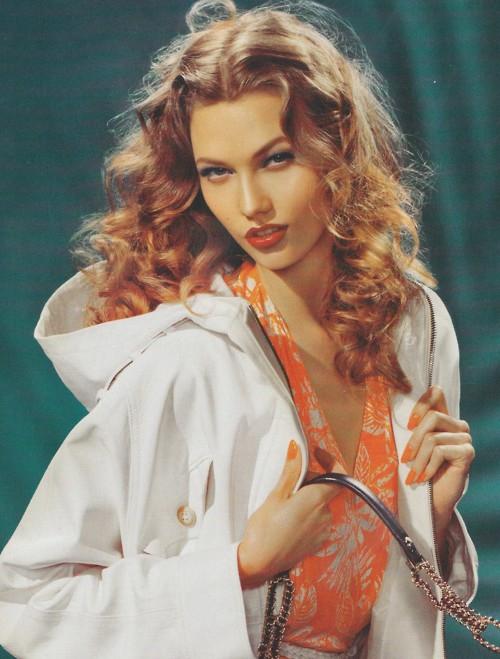 With the dismissal of John, Carly also lost several contracts that clearly shone it in the future. New Designer - new muse. But hardly Carly was very angry, because it not only like John. This is evidenced by a huge number of designers who wanted to see her face of its brand.
Riccardo Tisci and Mariakarla Boscono.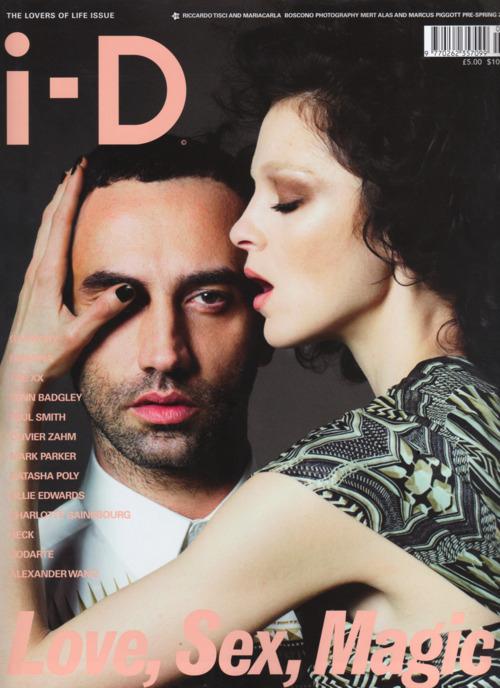 Longtime friends Mariakarla and Ricardo met when Boscono came from Africa. This was a turning point for both. Mariakarla helped him that her friends persuaded models to participate in his first show. And when Tisci led Givenchy, she became his muse and the main protagonist of advertising campaigns.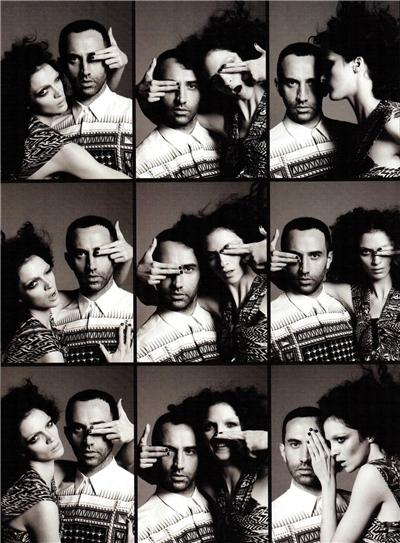 In New York, we never go to the most fashionable places. With Ricardo we always go to some unknown place where hip-hop twist. This is its slope. Mariakarla Boscono.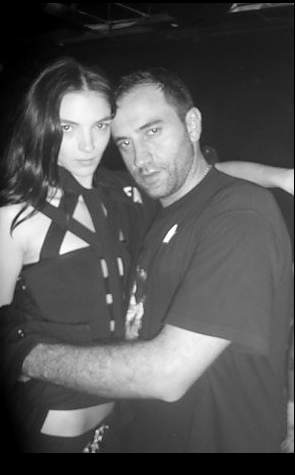 Mariakarla part in all the shows house Givenchy, and often removed for brand advertising campaigns.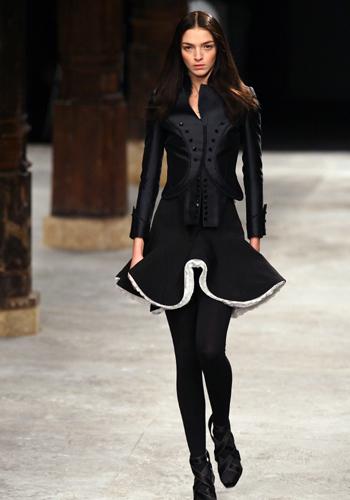 Mariakarla - the embodiment of my woman. It is for me, as a family. We have been friends for a long time, and now it's like, even love. We travel together, do a lot of things. She - my guardian angel.