Little Black Dress, invented by Coco Chanel in 1926, remains one of the most popular components of the female wardrobe. And it is no coincidence - it is perfectly combined with other things, and, depending on the add-ons is appropriate and in the office and on the festivities. In fact, since its creation, Little Black Dress has not undergone any changes.
Chanel long dresses made closing lap, as the great designers believe they are not the most beautiful part of the female figure. Before the advent of the legendary black dress was considered mourning, Coco also made him a favorite of fashion. Silhouette dress was very simple - directly on a cut, with a narrow long sleeves, a round neck. Let's see how designers see the little black dress today.
1. Topshop offers fashionable women one of the hits of the season - with asymmetrical neckline. This outfit is perfect for cocktails and parties. The price - £ 50.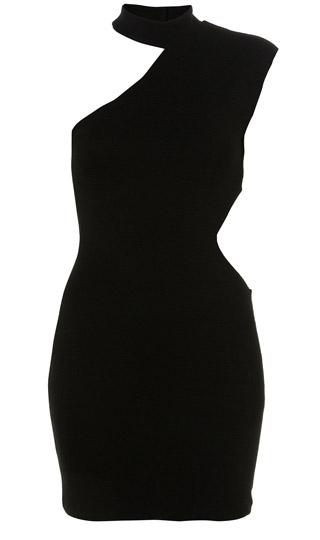 2. Option of Karen Millen, worth £ 105 a slim silhouette and a belt with a flower, as well as an interesting neckline with draping.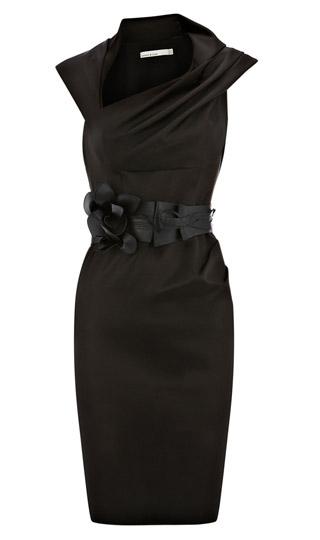 3. Another great model from Topshop - playful and luxurious velvet mini dress, the price - £ 46.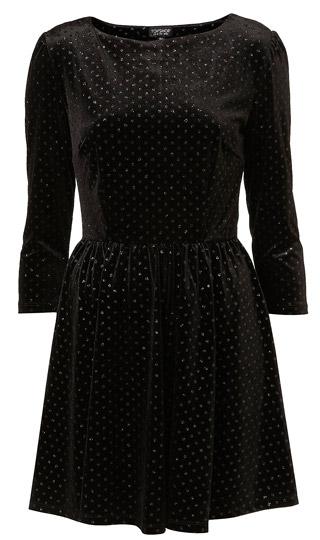 4. Bolongaro Trevor is a dress with leather bodice, worth £ 115, which will cause others to turn heads in your direction.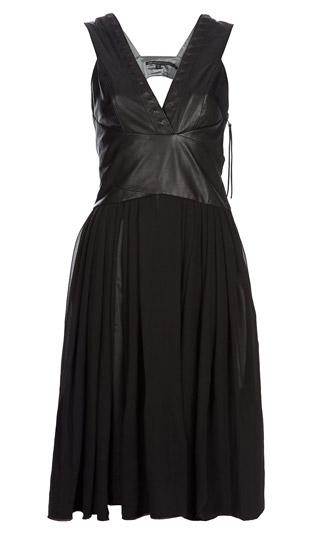 5. Dorothy Perkins is fitting dress price of £ 26.60. With gold-colored shoes and appropriate decorations you become queen of the evening.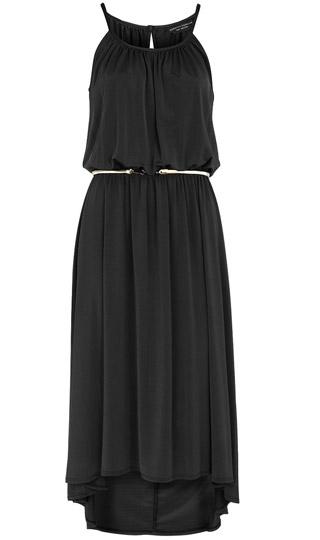 6. Hobbs Ripon offers a little black dress in his classic variations for £ 139. Perfect for the office.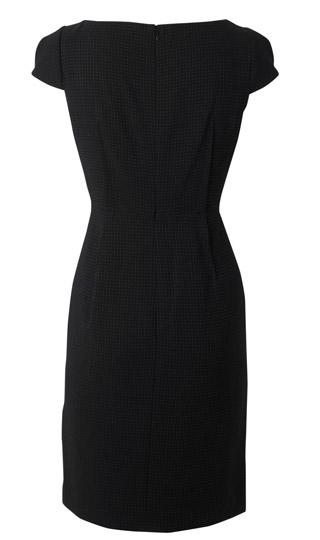 7. brings a touch of romance dress from Miss Selfridge, worth £ 47 with a lace top and pleated skirt. Such along perfect red lips.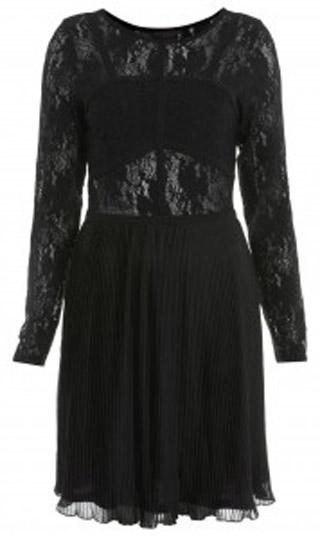 8. Another seductive dress offers House of Fraser Alexon for £ 123. Fitting shape and closely follows the curves of the female body everything it requires accessories and classic red lipstick again.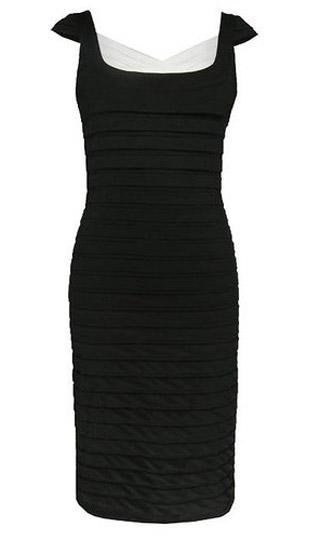 9. John Lewis is Chesca dress worth £ 175. It is designed for fuller figure. Corset and flower at the waist will draw attention to your waist.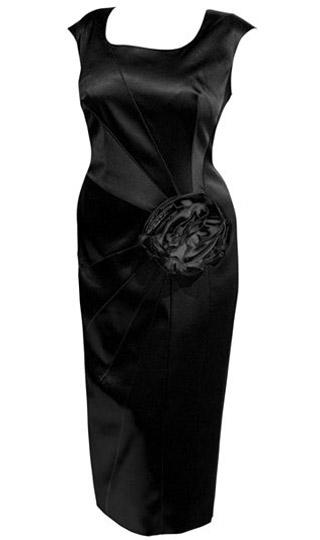 10. Marc by Marc Jacobs has created a dress showing a fresh perspective on the day designer chic. Price - £ 154.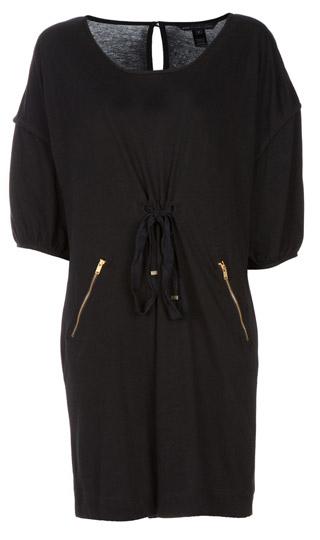 11. Another creation from Miss Selfridge, worth £ 39 can be put on from the courtroom to the bar.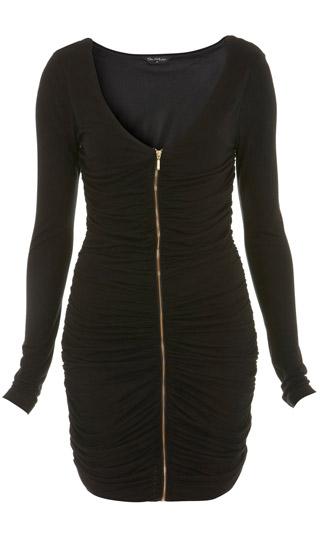 12. Boutique by Jaeger is the dress worth £ 180. It will be glamorous look with clutch and pearl aksessury during the day.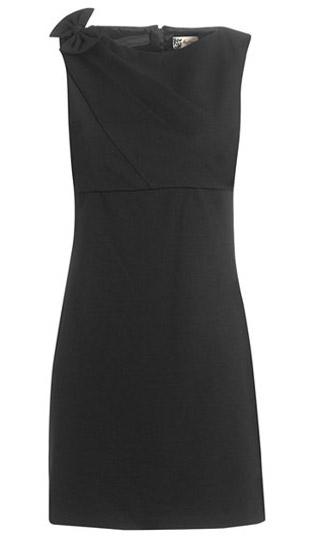 13. Another asymmetrical dress by Miss Selfridge price of £ 35 will make you the queen of disco.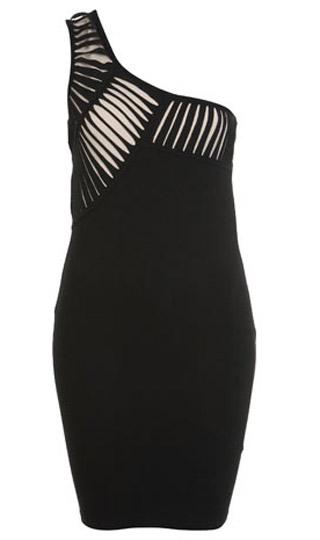 14. Alexander Wang created a simple, yet elegant dress-shirt with a cut-boat. Wear it when you have nothing to wear, combining with gold ornaments. Cost - £ 72.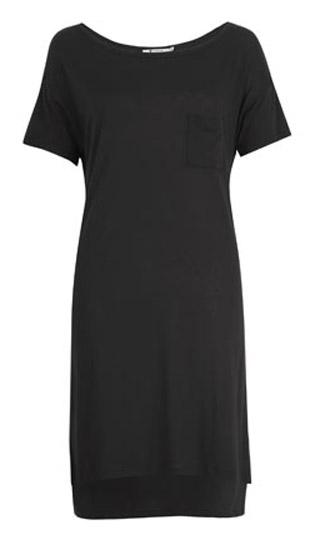 15. Wallis Petite in this dress with pockets proves the truth that details create chic. The price - £ 36.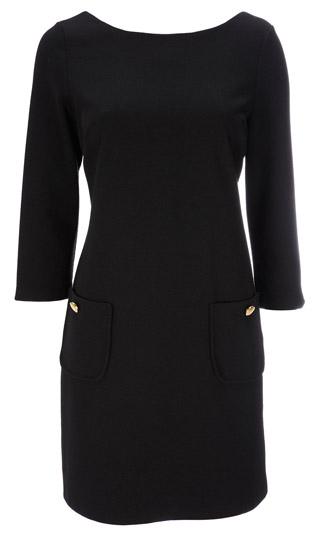 16. Another dress from Miss Selfridge price of £ 35. It can be worn with golf and sandals.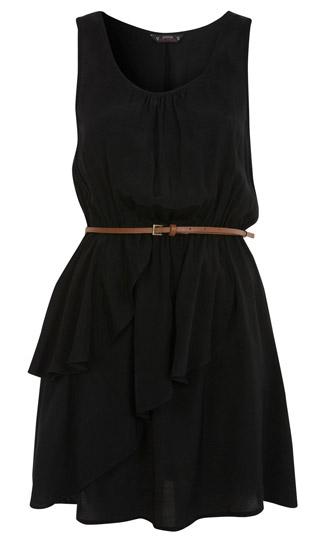 17. Topshop released a limited edition dress with lace top. In it you will prevail in any event. Cost - £ 150.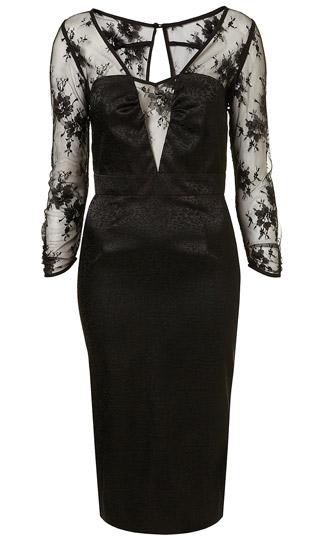 18. Another luxury product from Topshop. Velvet dress with fur sleeves demonstrates the luxury and quality. Price - £ 220.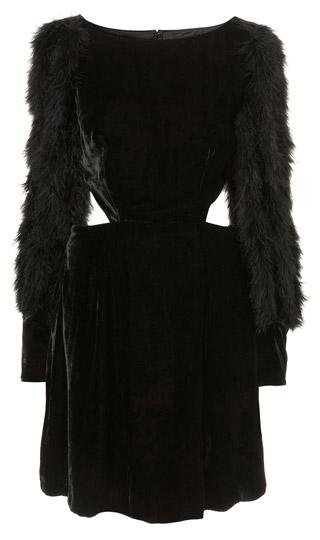 19. LK Bennett is a midi-dress, resembling old. Price - £ 195.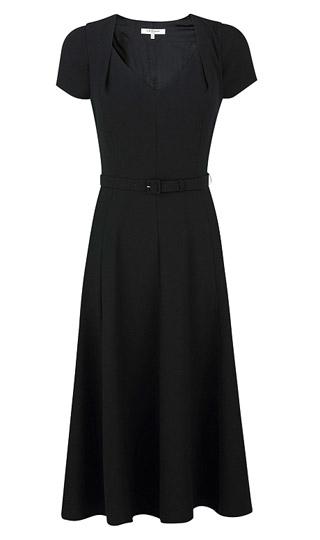 20. Folds and classic belt made from Wallis ponte dress elegant. It is proposed to carry it with a light silk scarf. Cost - £ 40.