Film Award "Emmy" in the world series means the same thing as the "Oscar" in the world of big movies - that is, the main award, which is celebrated protagonists. Yesterday in Los Angeles Nokia Theatre ceremony took place statuettes, which wants to have in their collection each serial actor. Well, about the awards and their winners let write chroniclers, and we, as fashion experts from the people, more interested in clothes, in which celebrities came to the event))) So, depending on who and what yesterday shone on the red carpet 2011 Emmy Awards. < br />
Let's start with the dress that I liked the most - Zac Posen dress from where came Kristen Wiig. As for me, the star of Saturday Night Live in style reminiscent of Sarah Jessica Parker - not the most beautiful appearance, it compensates for the perfect outfits sitting. I bet that this chic dress Wiig was visible for miles.
I also really liked the dress in the style of Jane Eyre by Marchesa, which came Jennifer Vestfeld. The only thing I would change in this manner - belt. Black or dark purple wide belt would look spectacular.
In the photo next to Jennifer - her partner on the series Mad Men Jon Hamm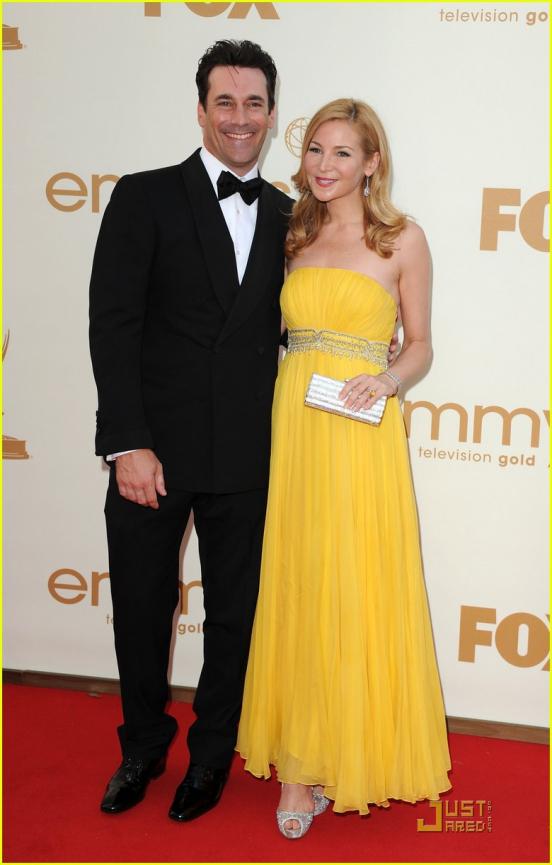 Very interesting to me and dress Elisabeth Moss, more precisely, it is not even itself, and these branches at the hands of actresses who are a continuation of the decor dress. How do they keep wondering?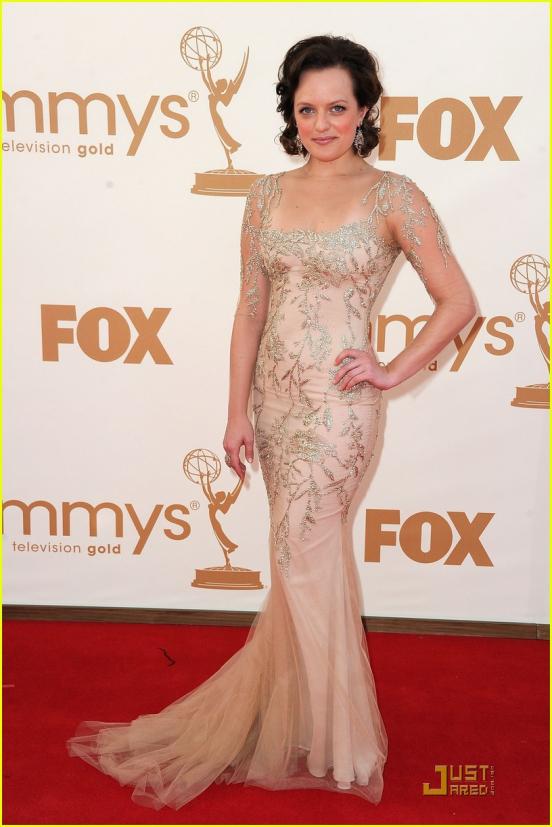 New Charlie's Angels: Minka Kelly, Rachael Taylor and Annie Ilonzeh. Maroon-purple dress on Aylonzeh from Romona Keveza as for me, it's awesome. Color of the dress in perfect harmony with the color of her skin. But Rachel in a brilliant dress from Armani seems too pale against the background of his dark-skinned girlfriends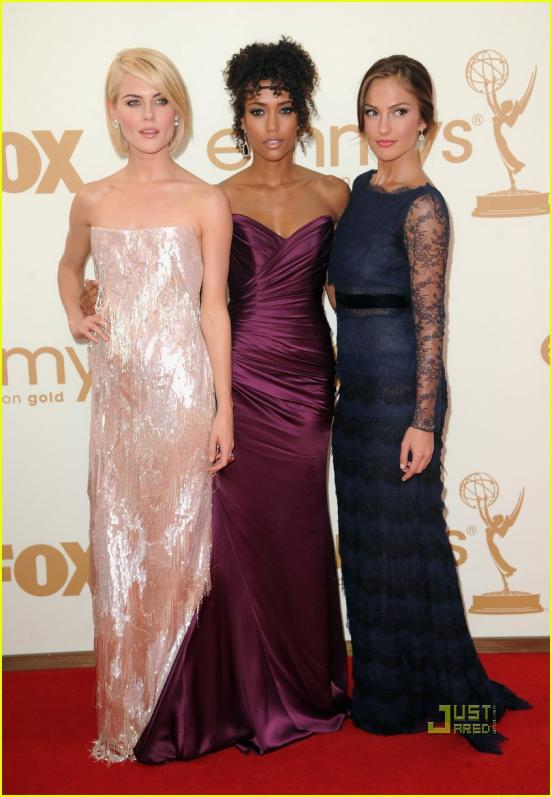 But Charlie's Angels of the old guard, Drew Barrymore chose, as for me, not the best outfit. This dress from Givenchy better to come to some kind of party, but for the "Emmy", it is too easy (ahhh, I say it's about Givenchy dress that with me ???)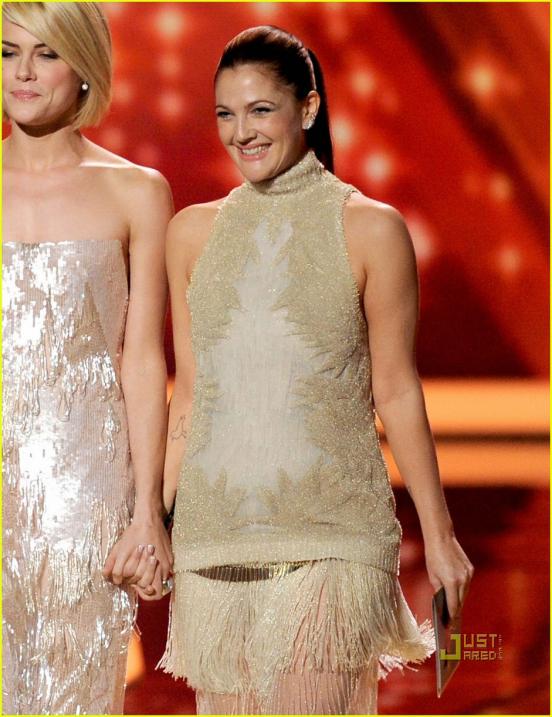 Zooey Deschanel - girl holiday. This dress by Monique Lurie she looks like Rapunzel (here are my strange associations))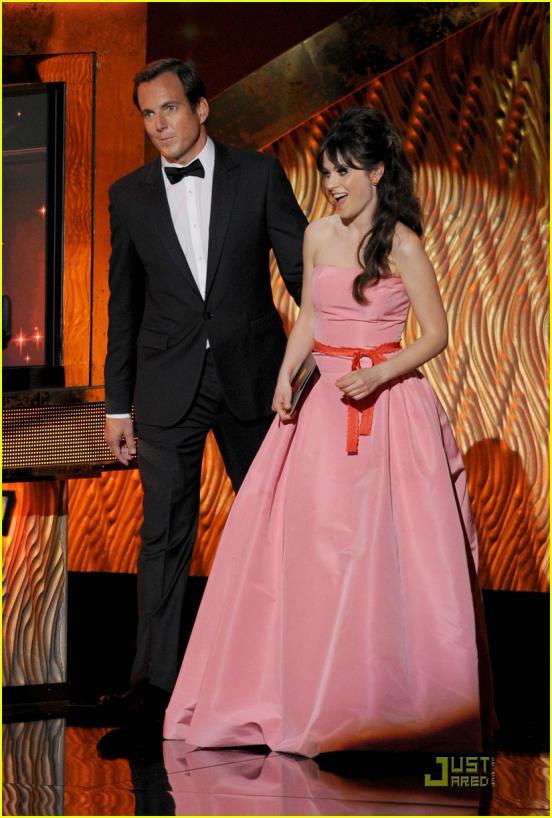 If the bottom was the same texture as the top, Kerry Washington in a dress the color of passion would have eclipsed all. And so contradictory impression. I do not like all these distortions with hems ...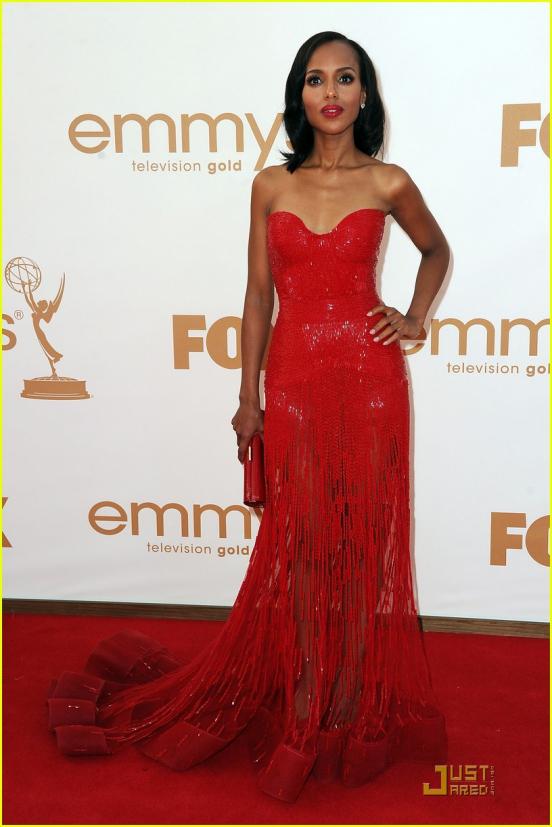 Explicit Faile. Why focus on the chest, if it is not there. This dress from Alexander McQueen would look for a busty young lady is much better than Anna Paquin
"Che et ???" - so said to Dr. Bykov, seeing this dress Olivia Munn. The impression is that the actress yanked the curtain from the window and wrap it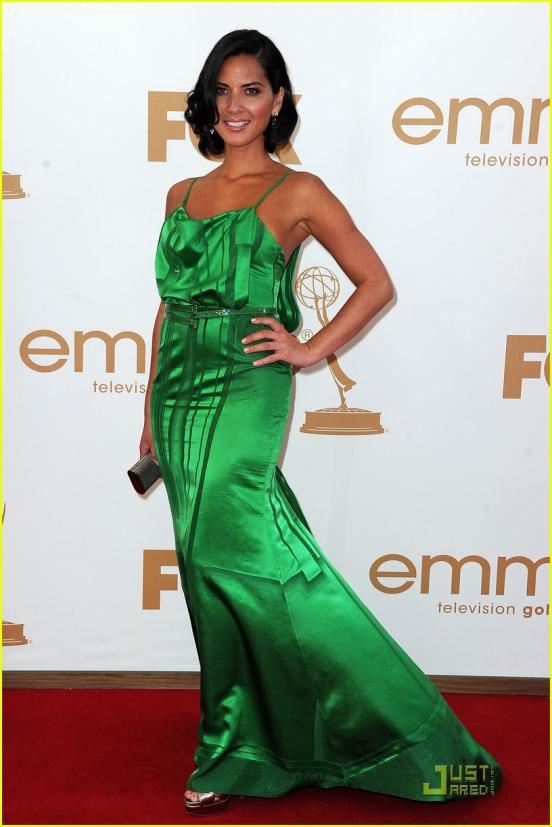 The same texture, but a completely different style. If a green satin dress Olivia Munn looked awful, this blue dress from Roksanda Ilincic very dignified figure adorns Diana Agron
Dress by Vera Wang by definition can not be ugly. Sofia Vergara knows it. The actress looks like a large exotic flower. 10 out of 10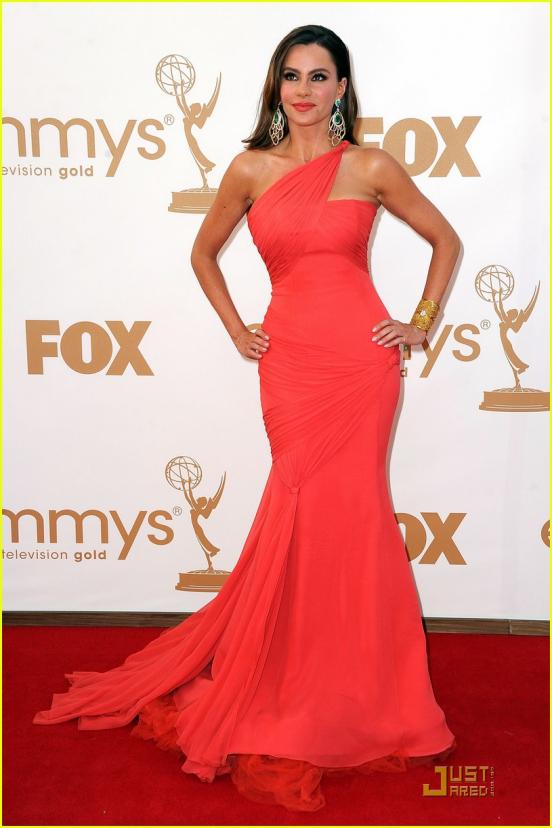 The star of the series "The Big Bang Theory" Kaley Cuoco. The dress is nice, but I would pick him shoes and clutch more restrained color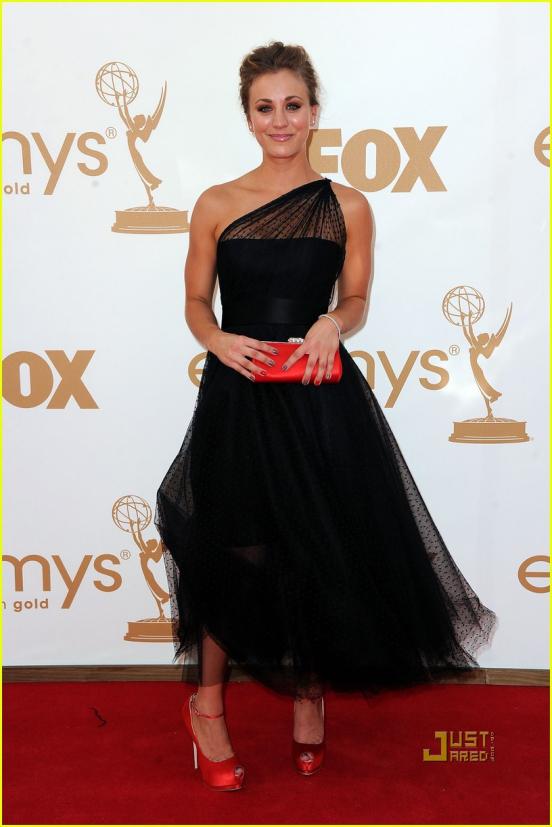 Is that squeak new evening fashion? In a dress with a similar finish lit for many celebrities, now they got involved and Emily Blunt. Though this dress from Elie Saab, it is I absolutely do not like
Another dress that does not please my eye - this outfit Amy Pehler. If you are little known, it does not give the right to dress in such a dress. "Futbolochny" top - it baa baa and again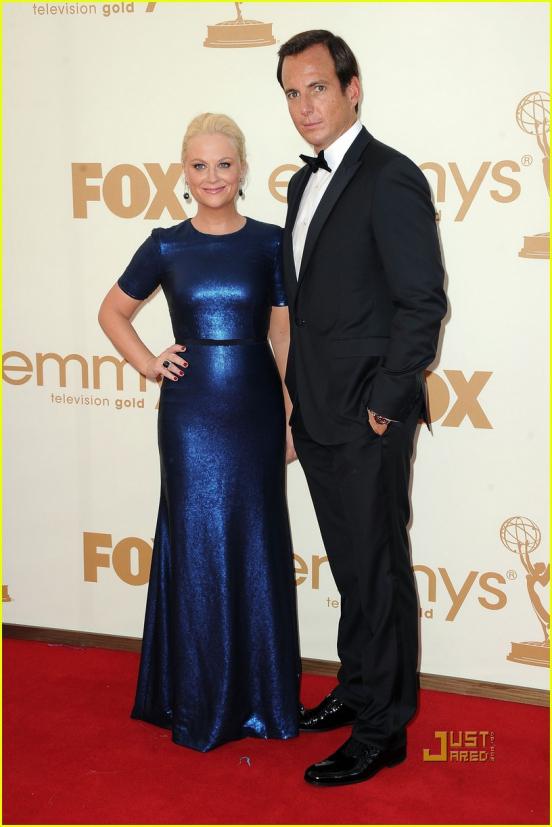 The impression is that dress on Taraji P. Henson, a lot of dye
Bottom of the dress by Christian Siriano Heidi Klum on recalls zhatuyu paper, which wrapped flowers, and this, by the way, very cool. Heidi know how to choose clothes with a twist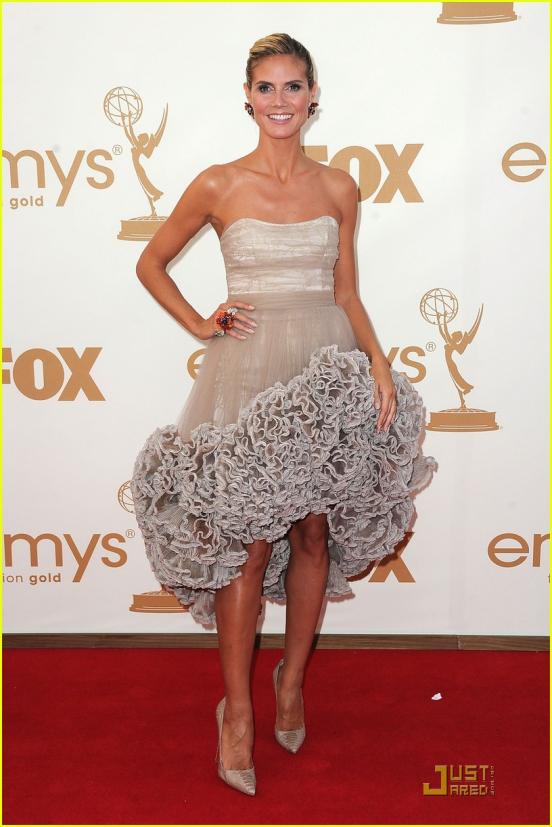 Katie Holmes came to the ceremony in a very nondescript dress by Calvin Klein and completely unadorned. What happened to Kathy?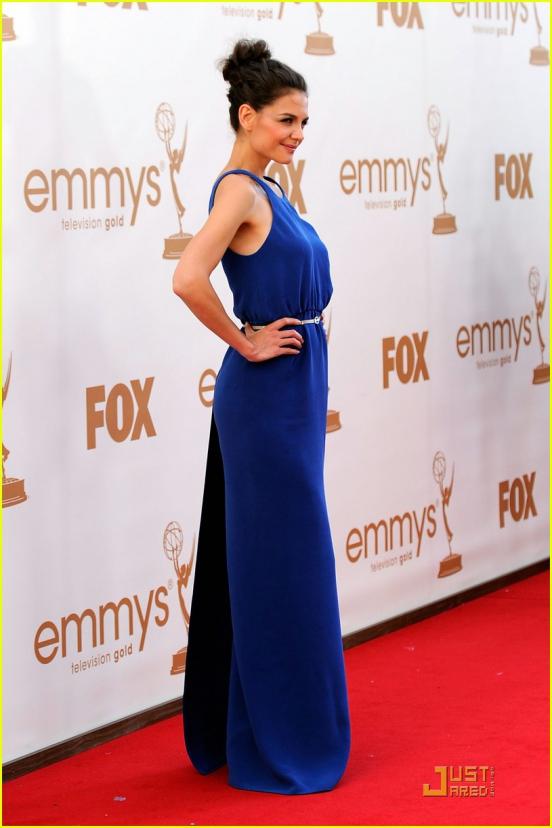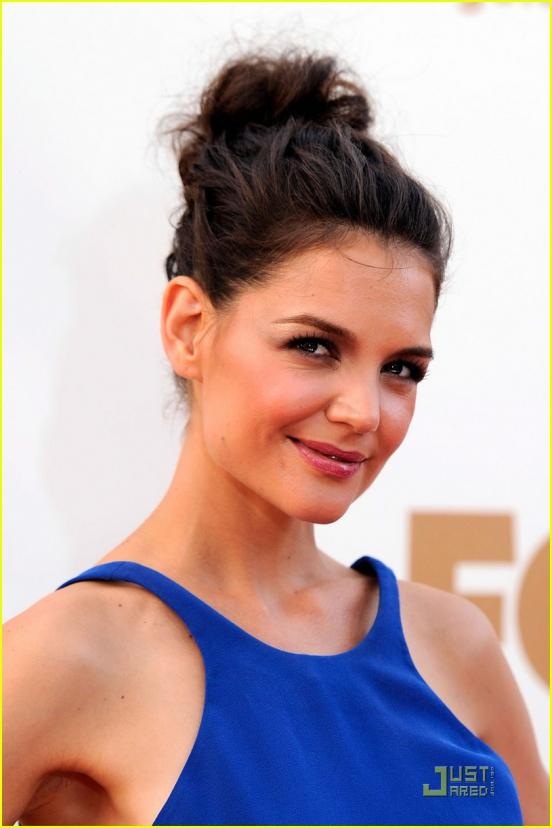 This dress Kate Uinstlet I do not like. What exactly - I can not say for sure. That's not her that dress and that's it!
Evan Rachel Wood, if not cut her long hair would look like in this stunning dress from Elie Saab a mermaid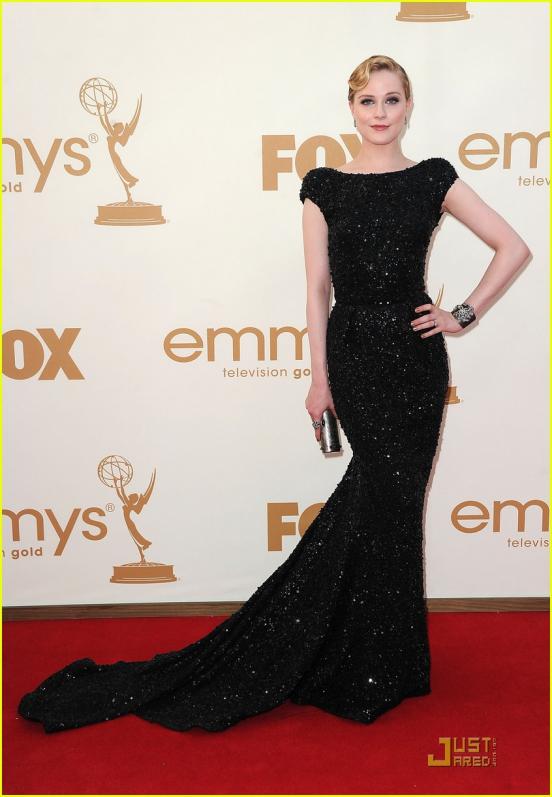 The prize for the ugliest dress at the event goes to Gwyneth Paltrow. And it is not a dress at all, it is suit. Absolutely do not like and do not know who would have liked
"Silver" in the struggle for the ugliest dress was Julianna Margulies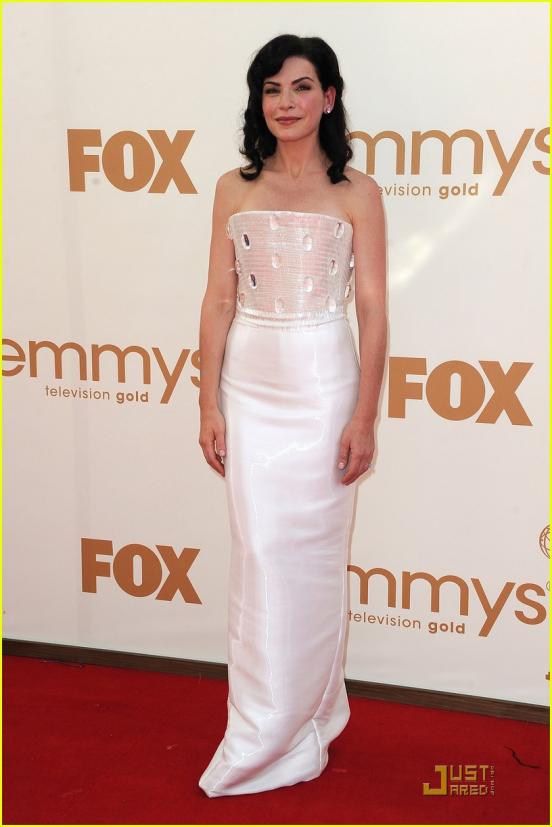 ... And "bronze" - Jane Lynch. No, I have nothing against the very dress, but now poduvyavshie chest (after all, the actress is already 51), it is undesirable to flaunt so much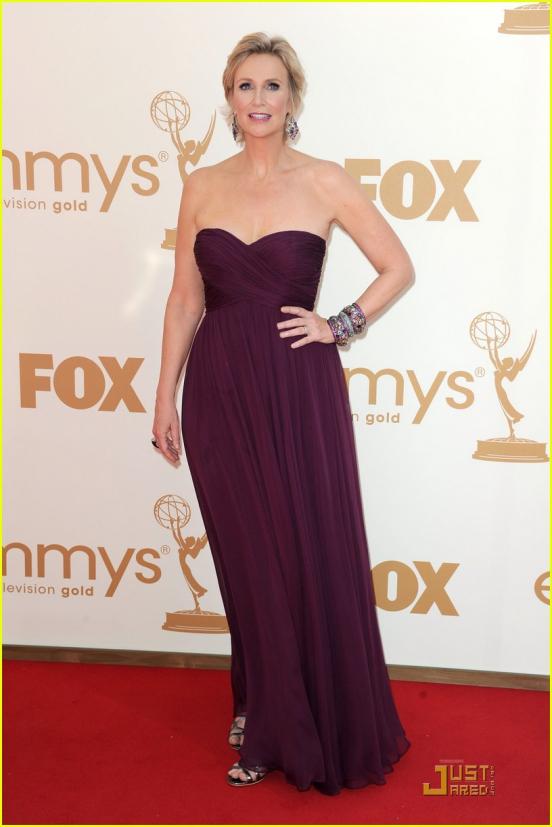 I did not like the image of Christina Hendricks. Before you wear dress like the color, you need to be like a little solarium