That little black dress can become a lifesaver in almost any situation. This dress paid tribute to many ladies past 50 years. It is capable, as no other article of clothing, make us leaner and give the image of elegance. And with the variety of models that offer modern designers, you can easily find "their" dress. For example, look at the little black dress of our beloved star.
Trendy set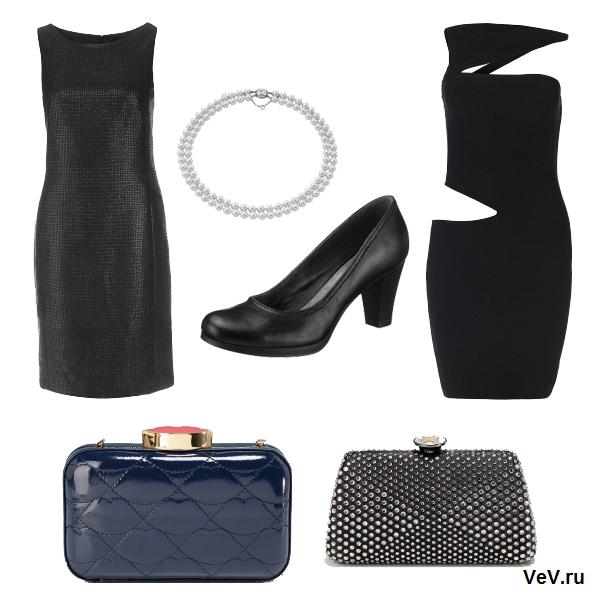 BUY PRODUCTS FROM SETH

Clutch Die Blonde
16 000 rubles.

Dress Esprit Collection
5870 rubles.

Dress Tutto Bene
4 990 rub.

Shoes Quelle
2999 rubles.

Clutch Lulu Guinness
15 400 rubles.

Necklace Majorica
17 290 rubles.
Miniature ladies look great in a black dress length just above the knees. Selena Gomez: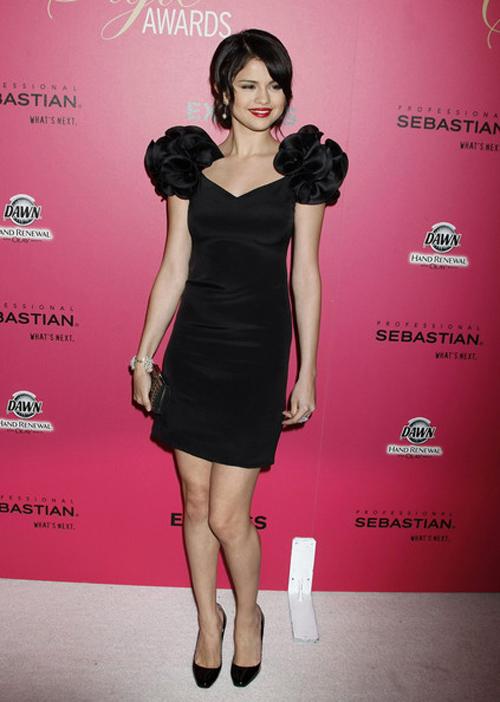 Gwyneth Paltrow:
Mila Kunis:
Reese Witherspoon: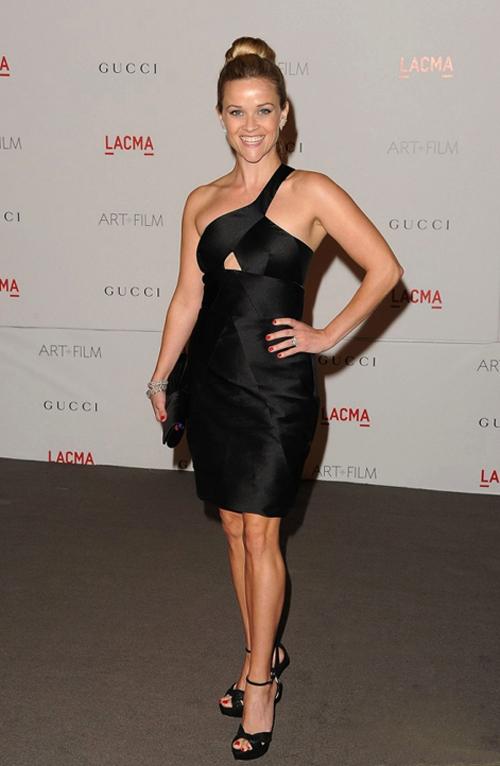 Kate Bosworth: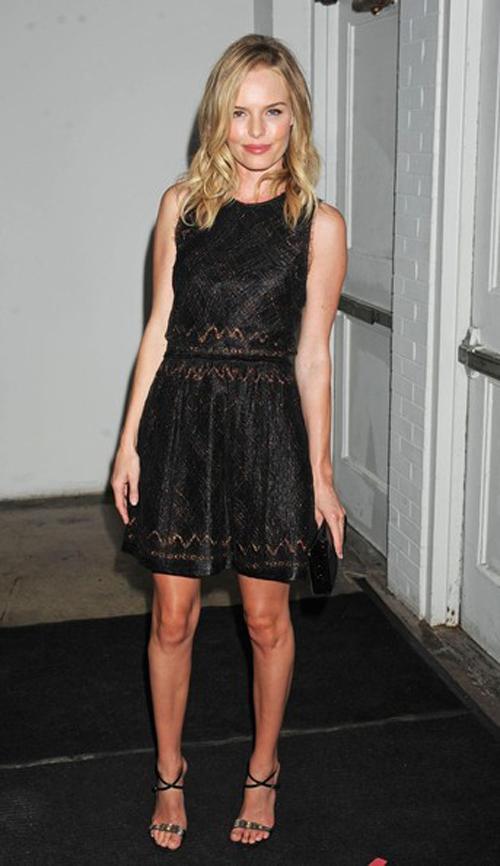 Jessica Szohr picked mini dress under shoes. This train bright, shiny and hard draped.
Equally challenging dress Vanessa Hudgens:
A simple black dress becomes quite simple if to add to it here are puffed sleeves. Alyson Michalka: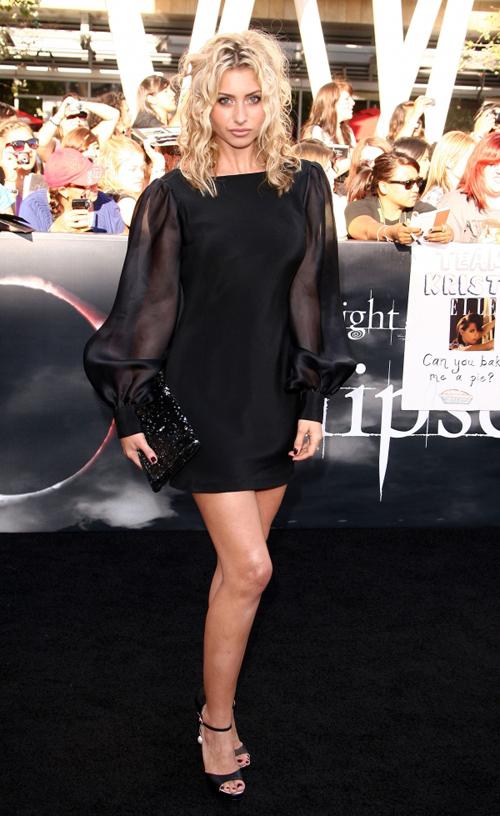 AnnaLynne McCord is rarely wrong in choosing the dress. Sexy and slinky black dress, with no superfluous details.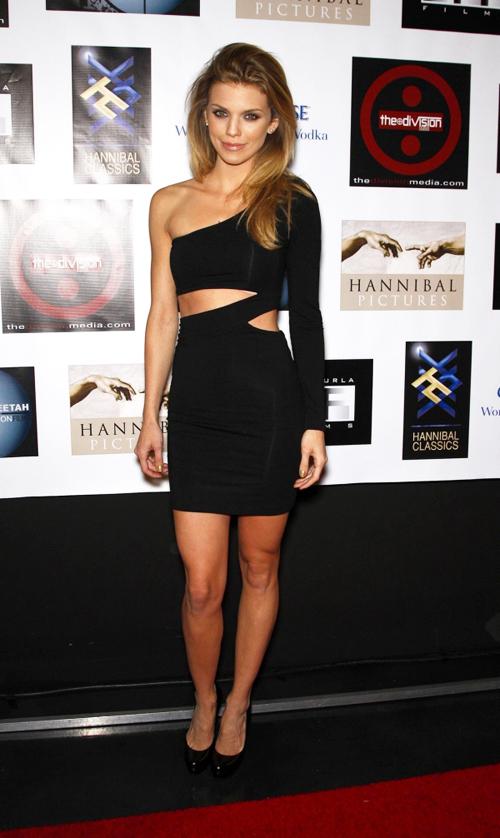 Especially look feminine dresses with drapes, ruffles and pleating on the bodice. For example, as Emma Stone.
Or Emma Roberts:
Sexy dress Keri Hilson:
The girls with a good figure, you can choose any cut black dress. For example, such as Jennifer Enniston.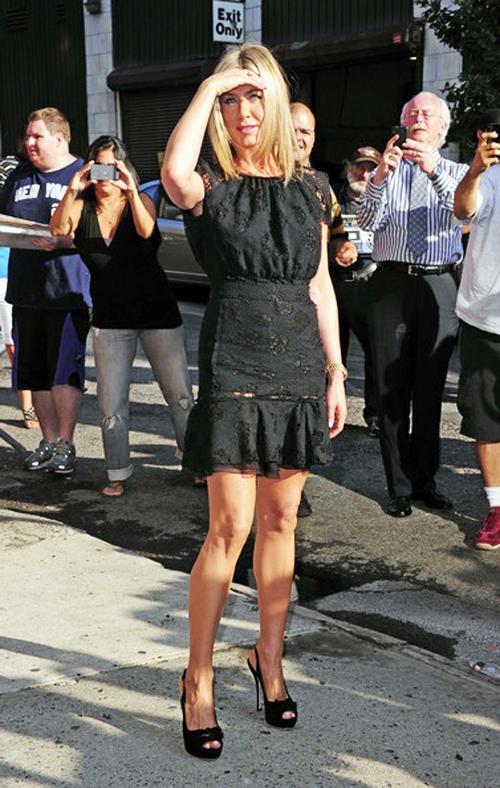 Dress with one sleeve marked for themselves Emma Roberts and Lucy Hale.
Lace - is always festive. For example, a dress, like Taylor Swift - it with lace and sequins with.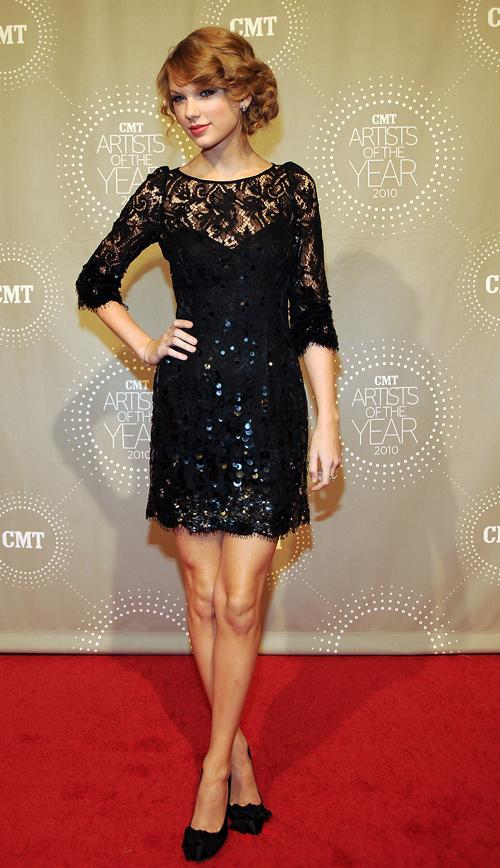 The lace on the dress and Lucy Hale.
Slinky black dress, like Taylor Swift, of course, will only fit in the ideal figure.
Avril Lavigne: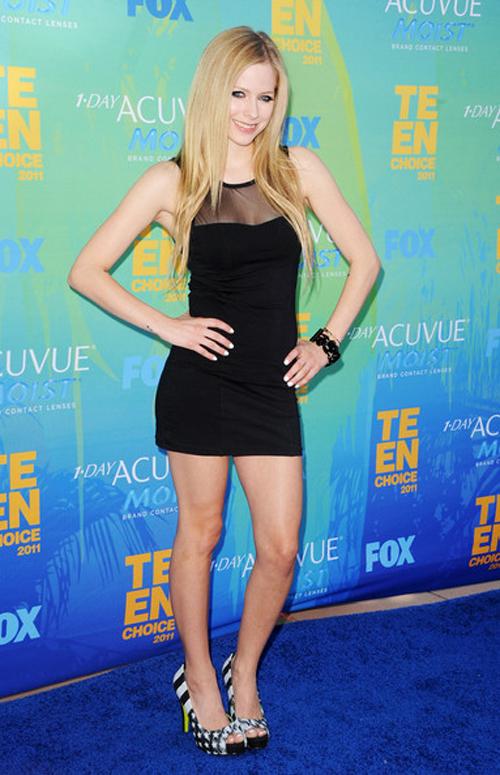 Bold dress the singer Cassie.
A small part of an open and transparent lace dress looks quite different. Malin Akerman: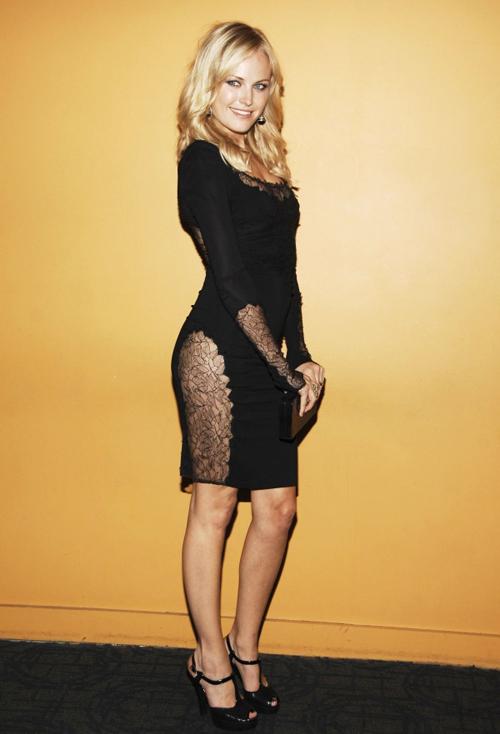 Closed black mini-dress can be as seductive. For example, the dress version of Cintia Dicker.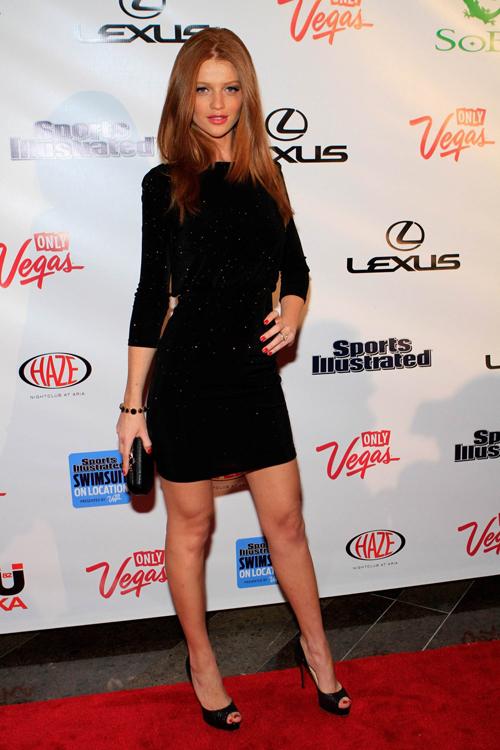 Elegant black dresses that look at the entire prostate is very sexy. This dress Miley Cyrus:
Jordin Sparks:
Sasha Pieterse: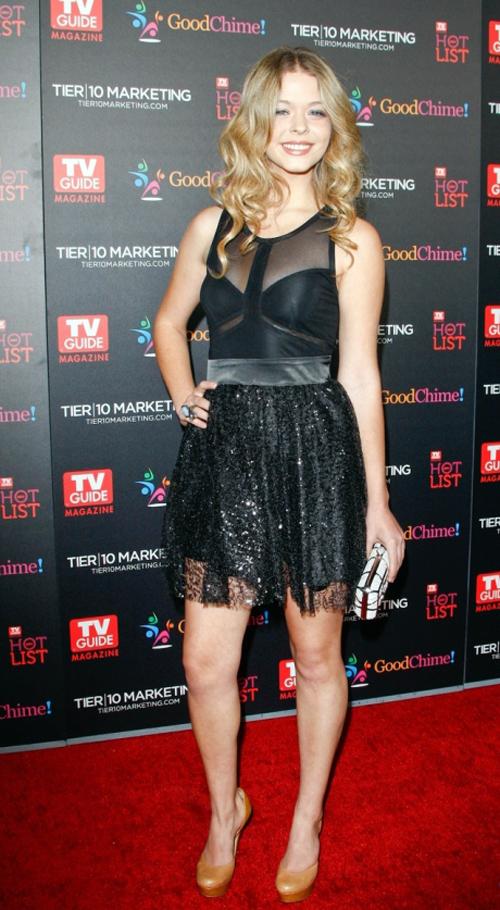 Krysten Ritter:
Victoria Justice: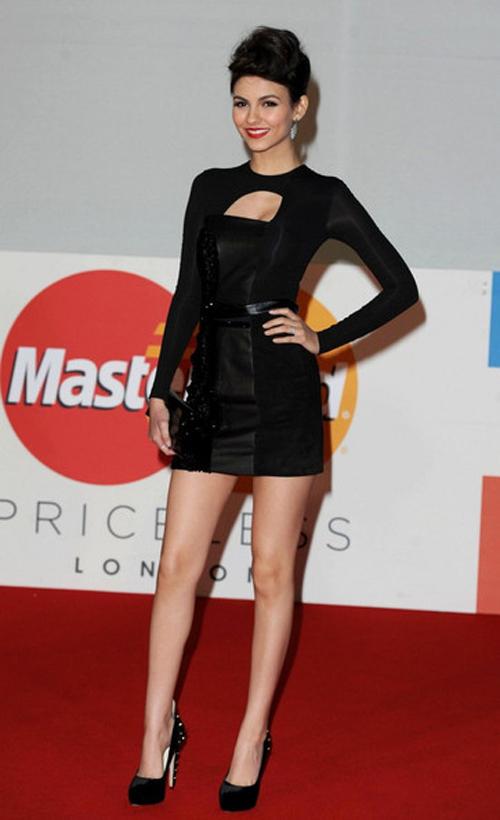 Sarah Hyland: