Suede itself is soft and velvety. And the red shoes of a skin appear to me comfortable and cozy. About such.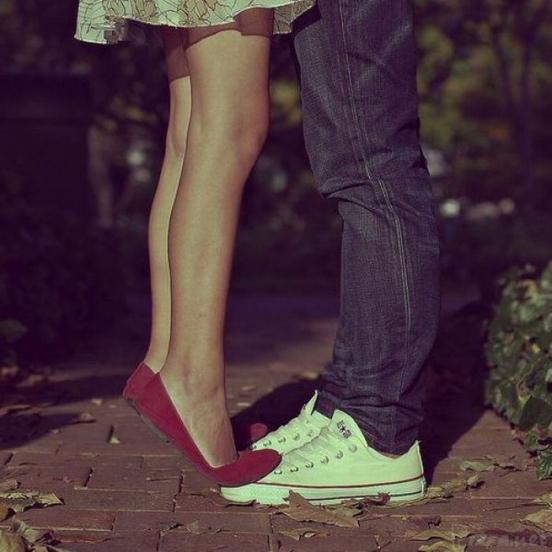 But not so simple in the modern fashion community. To avoid any stereotypes designers float their tricks. For example, how do you mean the combination of skull and classic suede red shoes.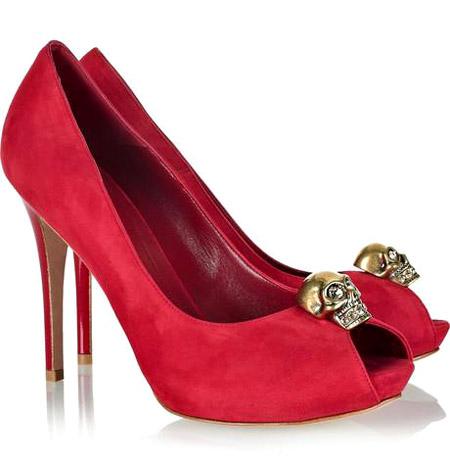 Or Loafer "heavy" wine-colored spikes on the nose?
Christian Louboutin.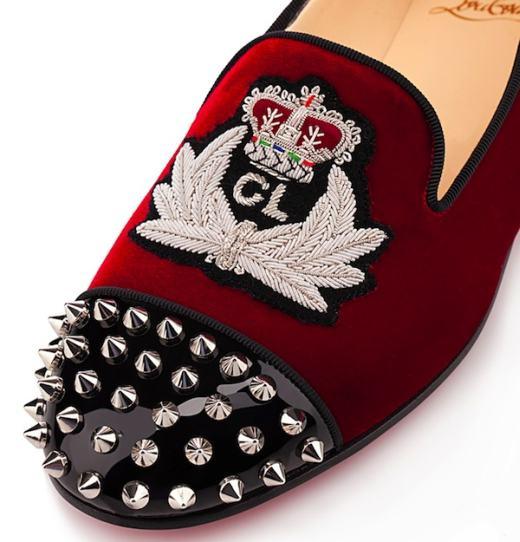 This architectural structure from Alexander Mcqueen do not want?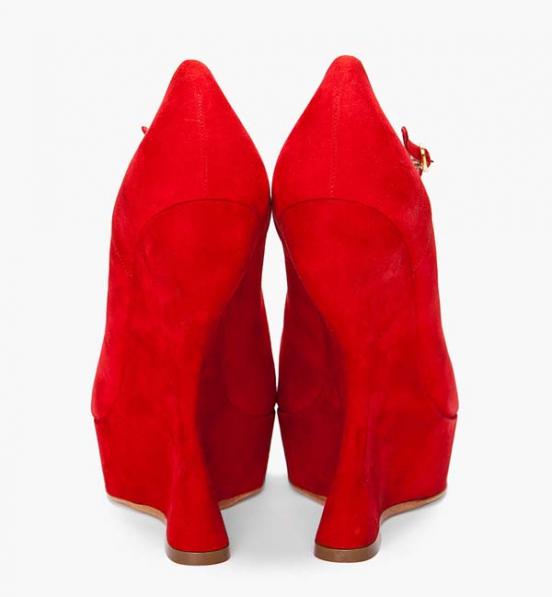 Originals have not only among designers. Wear red shoes made of suede for a wedding dress? Easily. Simple dress and bright red shoes: the image get naughty and memorable.
These shoes.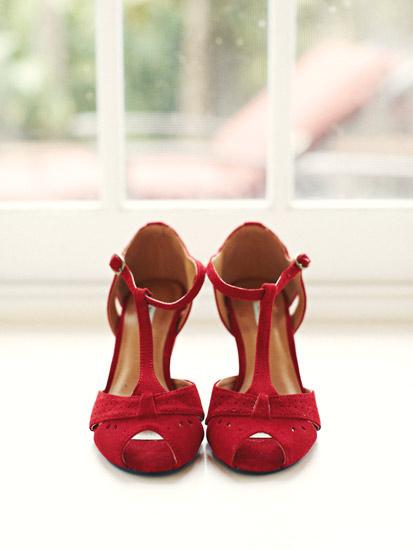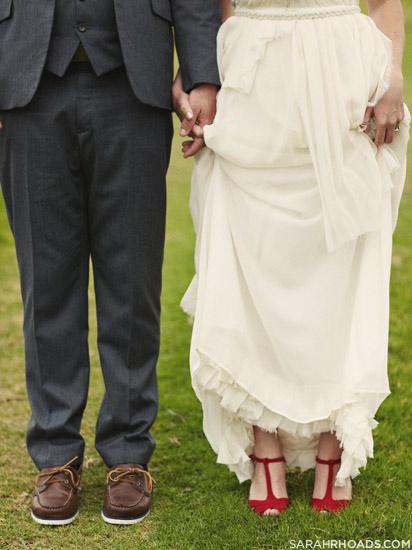 Here's another bridal suede red shoes.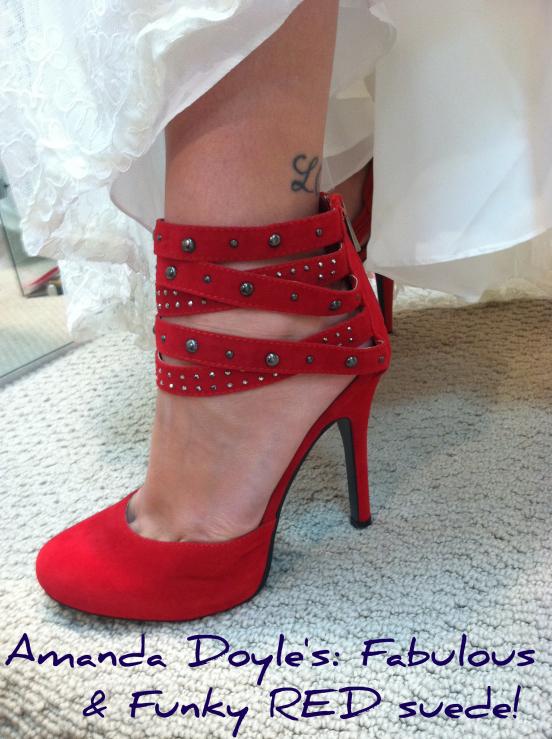 Classic suede red shoes look quite harmless. Blake Lovely looks great in them.
The simpler the style, the less likely to miss a manner. Any of these shoes fit for a dark blue cloak or coat, jeans, white summer pants spacious shapes, black little dress. Yes, a lot more to something suitable. Especially Beautiful female legs.