Red patent leather shoes someone would call too much into the image. Do not Elle Macpherson. She took a royal red and dressed him from head to toe stewardesses Australian airline Virgin Blue. The red patent leather shoes from steel nail campaign. Said Virgin Blue business went up the hill after the introduction of the new form and sexy red shoes.
Truth in advertising shoes is not quite the same as in life. That is the model that is part of the uniform. More comfortable heel, rounded toe, platform under the toe is not part of it. But still very bright and sexy.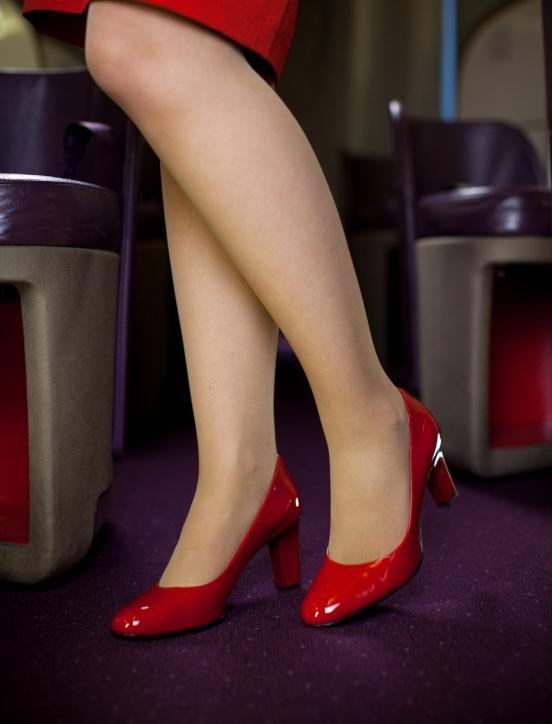 So, red patent leather shoes is in the form of pepper. Or candy. If you overdo anything, it was not very tasty. No wonder that the red shoes called spectacular. The main thing is not to overdo it with the image. Small that the red shoes themselves are bright, flashy, so more and lacquer surface is too active. Therefore outfit should be kept in calm, neutral tones. Or like Lanvin, as they complement outfits of bright colors such as bright shoes. Lacquered surface of the shoe was just forefoot.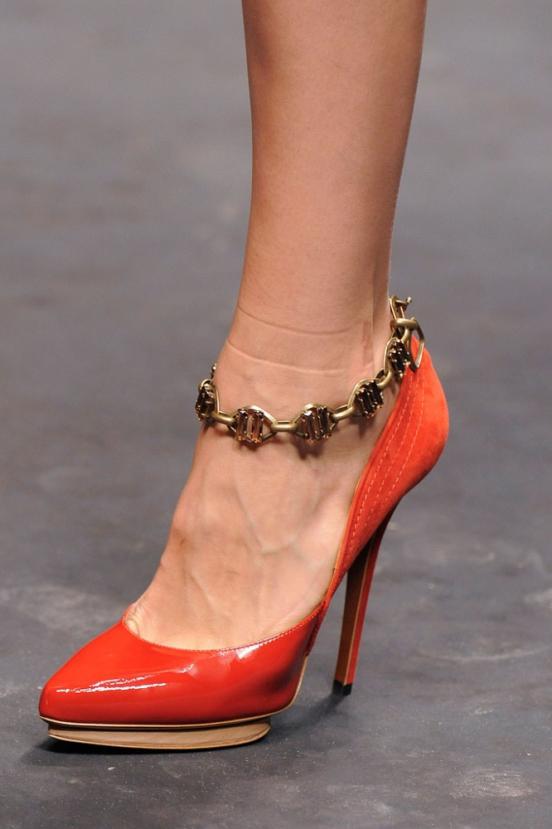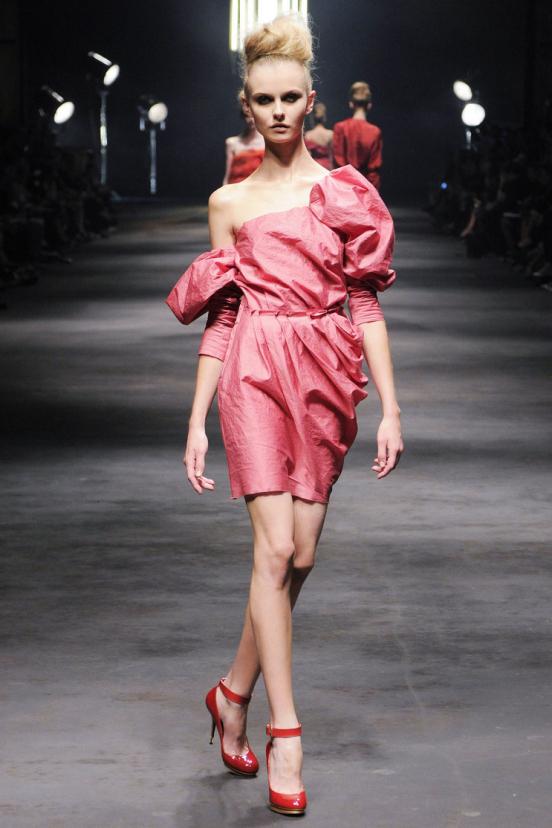 There shoes and lacquer already quite modest. But not flashy outfit. Also Lanvin.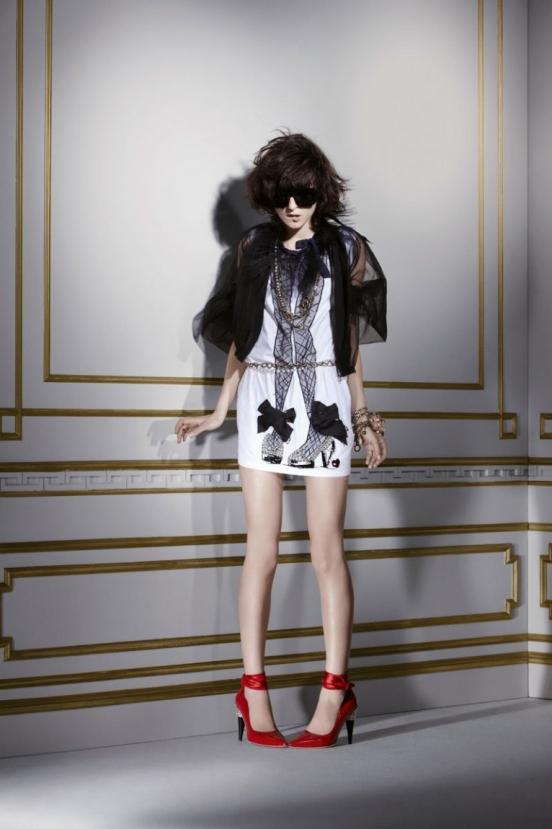 So, red shoes to be. And lacquer surface does not scare me. Now you need to decide on the model. From left to right: Jimmy Choo, Roger Vivier, Nicholas Kirkwood and Alexandre Birman.
Most elegant: with open toes in the French style:
Valentino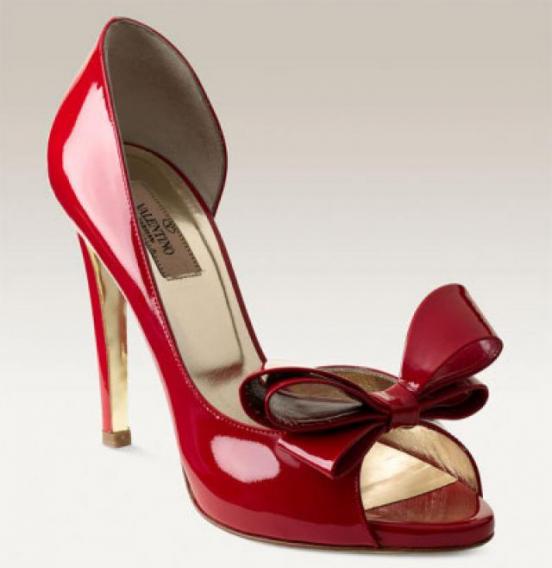 Christian Louboutien
Casedei (by the way, they prefer to Kate Middleton)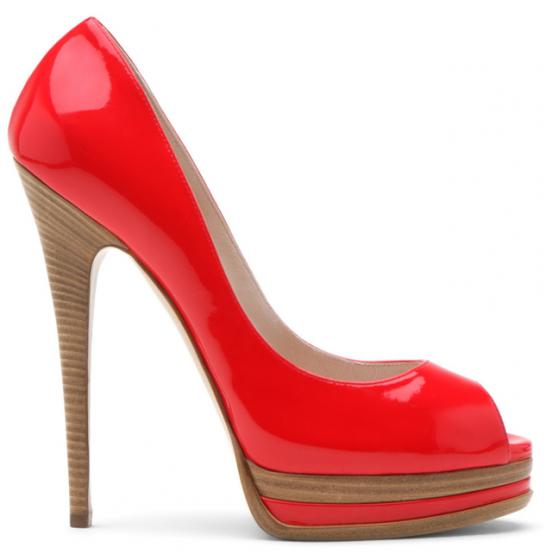 Jimmy Choo
Aldo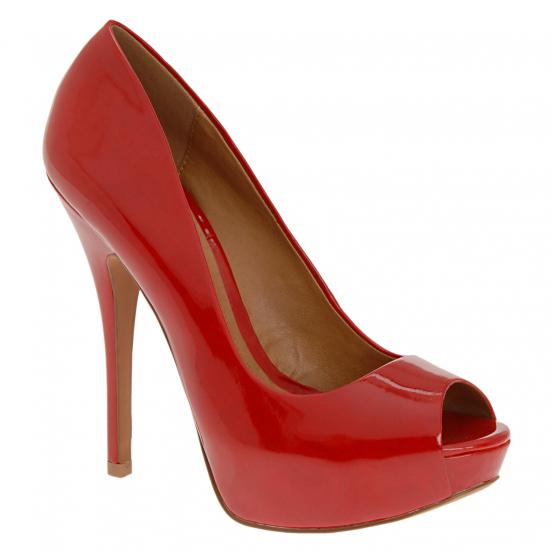 Gray mullet from the Hilton and Ferragamo. Not bad for straight jeans.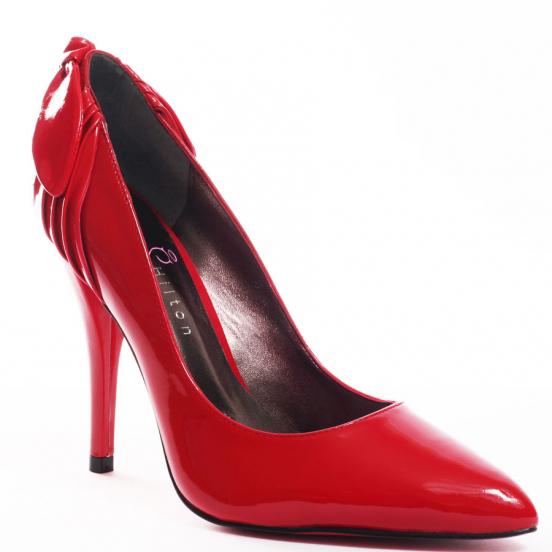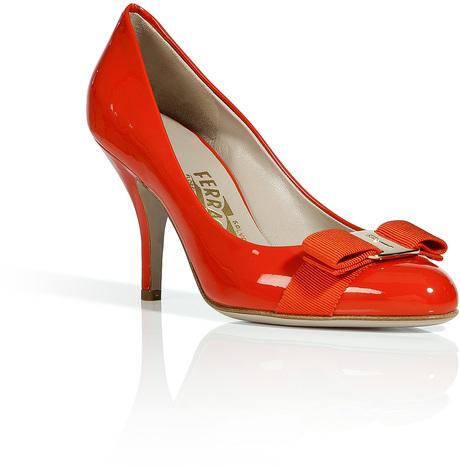 Red lacquer shoe is very comfortable.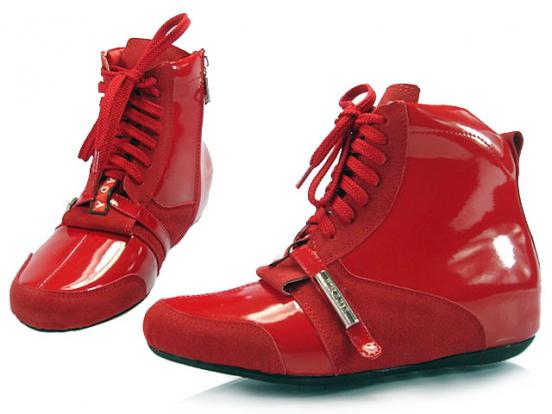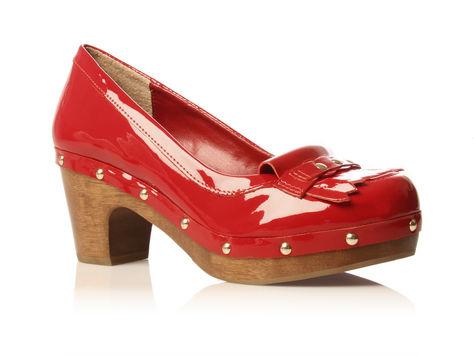 Now images. Glamorous staging:
And life as it is or could be. By the way, red shoes with colored summer dress looks ordinary and cute.