Every day, as part of the Venice Film Festival screenings are dozens of films, but only few of them are awarded the official premiere red carpet, crowds of photographers and other attributes. The third day of the Film Forum began premiere "at any cost," continued the show cult films by Francesco Rosi "It Matteo" (1972) and ended with a dinner at the party sedate fashion house Gucci.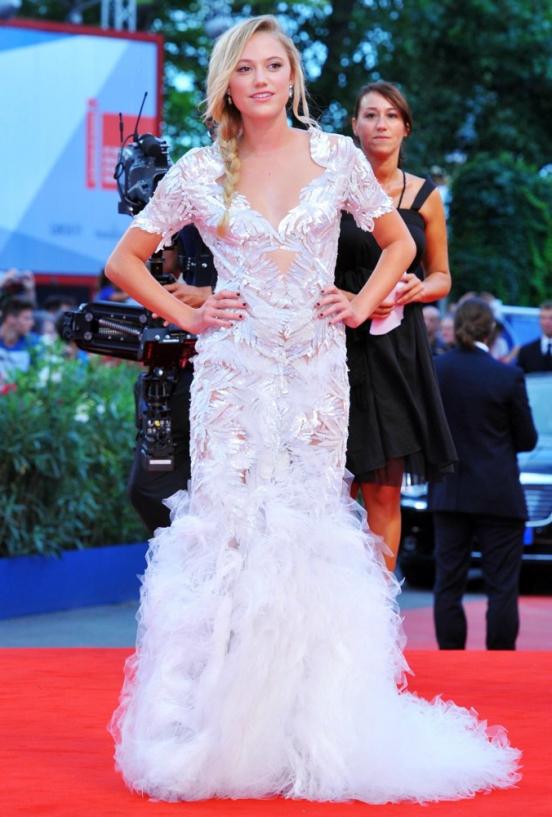 Each year the Venice Film Festival reveals new talents, and this year one of them was a young actress Mike Monroe Buckley. Girl starred in the movie "at any cost", where her partner was Zac Efron. For his triumphant exit on the red carpet Mike chose evening dress from Marchesa fall collection with a finish reminiscent of feathers and tulle mermaid skirt. You know that I love Marchesa, but lately dresses Georgina Chapman is difficult to distinguish from each other - they are all very similar, and the abundance of feathers, rhinestones and tulle brings boredom. For the first time could be forgiven for Mike this expected range of attire (besides, this dress she really is), but in the future should be original.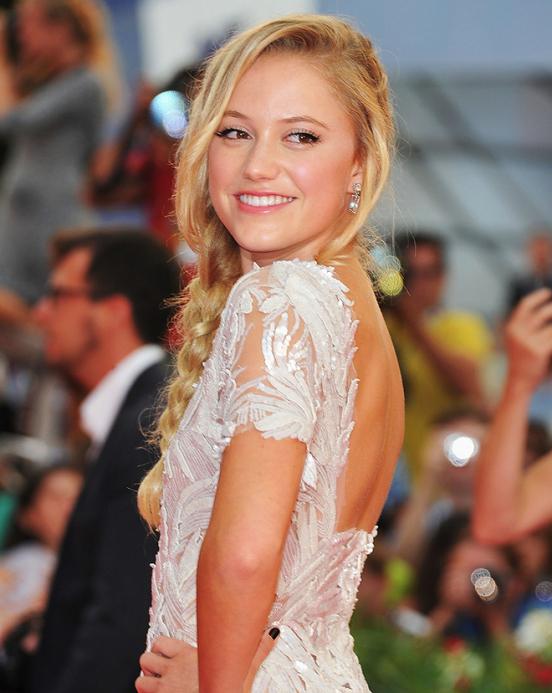 What do you think the account hairstyles? I would hardly have chosen for this dress sloppy braid beach, but in the form of 18-year-old girl's hair looks like quite appropriate.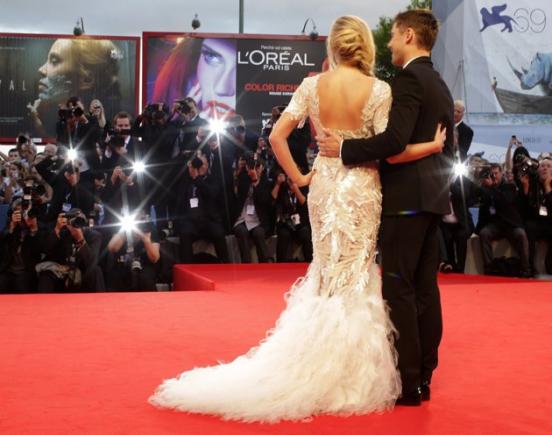 Another young actress Hayley Elizabeth Newton chose, in contrast to Miss Buckley, a simple black dress with open back in minimalist style. Looks, of course, very modest, but very elegant. To complete the image I would add a couple of ornaments ... and would get rid of questionable tattoos.