Last night on the island of Lido finished 69th Venice Film Festival. The closing ceremony was very lush, as befits the oldest film festival with a great name, and gathered in their red carpet of the first persons of world cinema. Winners of 2012, according to tradition, was announced in the main cinema Venice Film Festival - the Palazzo del Cinema. For a start I offer you a fashion review from the red carpet and then a list of the winners of the ceremony.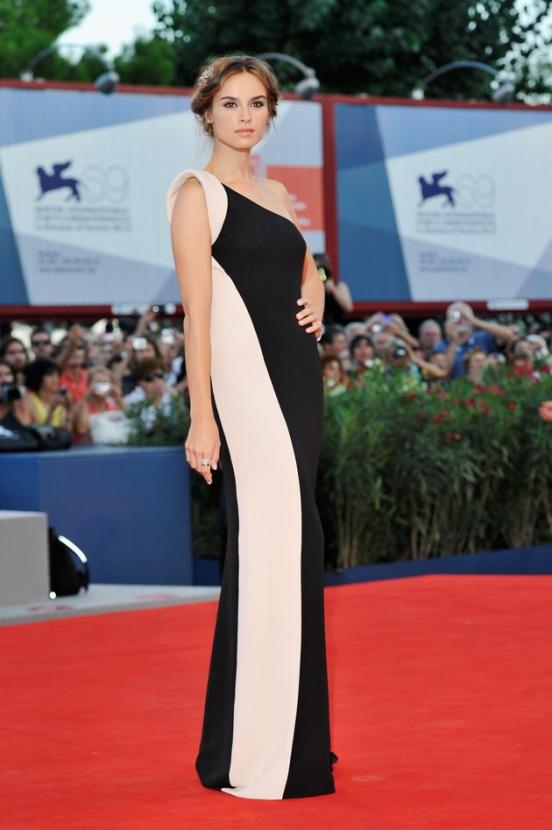 During the festival, beauty Kasia Smutniak managed to win our hearts - the girl is very beautiful and has never disappointed us with his way on the red carpet. At the closing ceremony Kasia appeared in black and white graphically straight silhouette dress with asymmetric cut of the bodice. Without a doubt, this dress, it looks fine, but I personally think that she had the images better. While lovers of clear lines and minimalist design this outfit will like.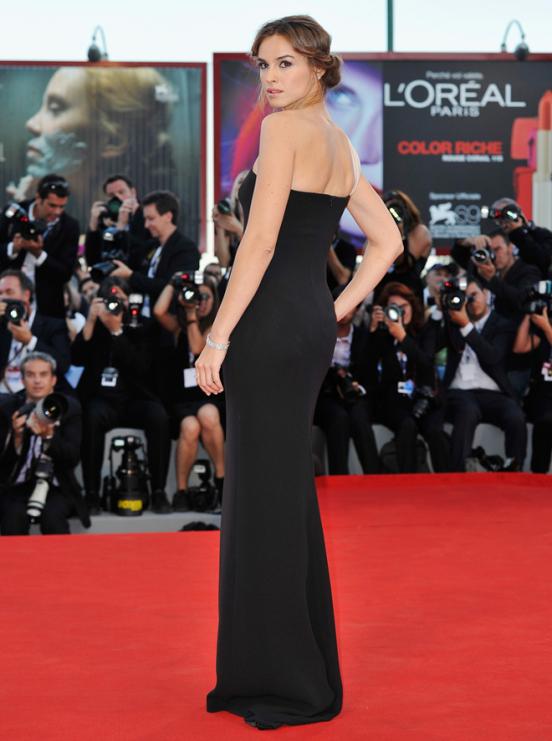 Hairstyle Kasia though was uncomplicated, but looked very gentle and romantic, in addition, harnesses very relevant in the new season. To add a festive, stylist Kasia adorned her hair a large brooch with black, white and purple stones.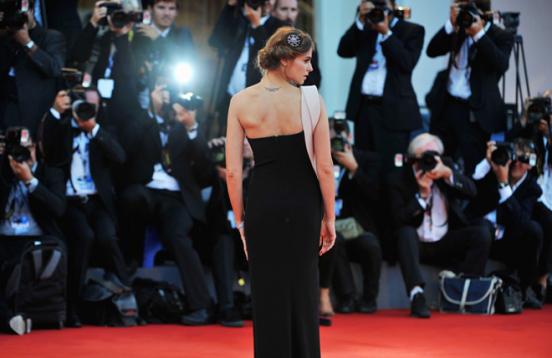 Italian actress Maria Guzman came to the ceremony, accompanied by his wife, producer and director Pablo Trapero. The girl was ivory dress with exquisite embroidery and a skirt decorated with feathers (as corny!). This image is hardly a bad (do not see any obvious flaws), but among the best he is unlikely to go down - and all because it lacks personality.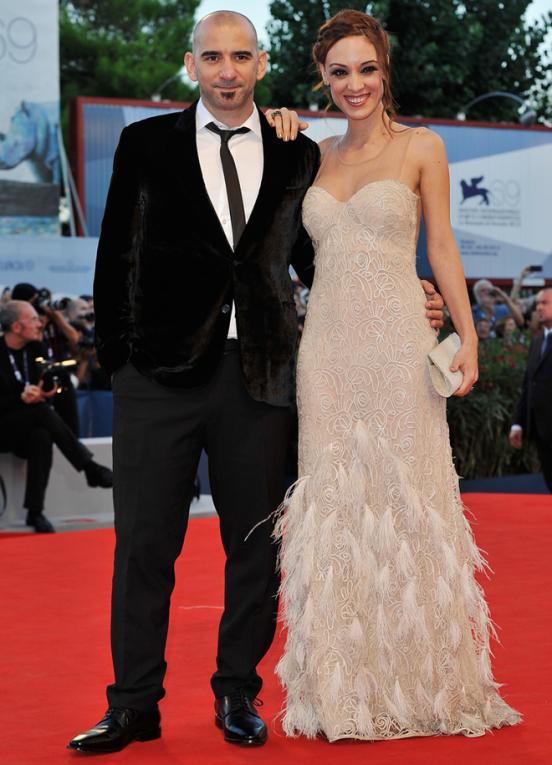 I admit, I was very curious what will wear for the ceremony Laetitia Casta, and I want to say that it lived up to my expectations. I really like her choice - in itself a magical dress, although in this image is not everything is perfect. I'm still wondering the suitability for such a delicate dress red lipstick, but at the expense of what exactly I'm sure, it's at the expense of not very successful selection of shoes and that dress is ugly wrinkles on her stomach. You should not accuse me of excessive criticism, firstly, not all images can be wonderful (especially it concerns the evening dresses on the red carpet - to create a good image in this case is quite difficult), and, secondly, we all have different tastes.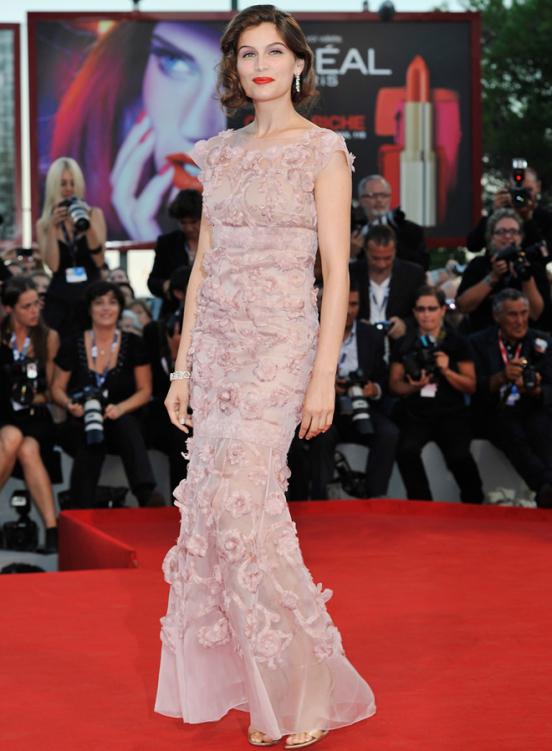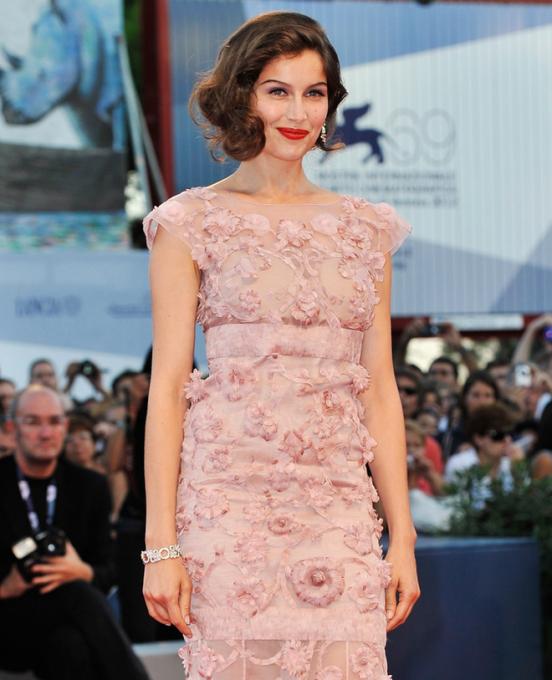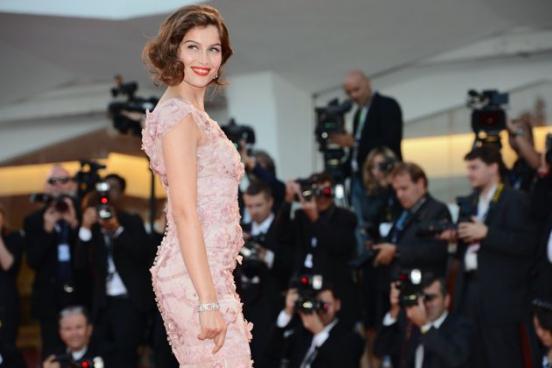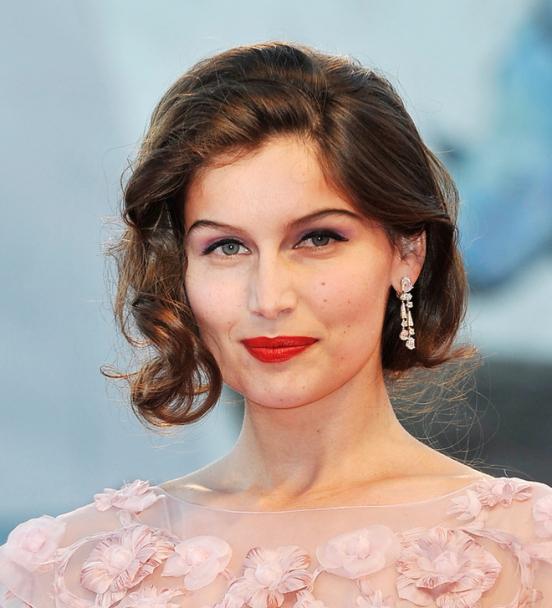 Winner of two awards of the Venice Film Festival Italian actress Isabella Ferrari confident paces down the red carpet. We see her black dress with a slit from the hip, the main highlight of which was the volume application in the form of a flower with a hint of futurism. Just want to say that this corporate identity Isabella - she often chooses dress with futuristic decorations. Personally, I like the decor not like - it looks very messy. But if you remove these two flowers in front and behind, you get a pretty dress. In all likelihood, Isabella - not a big fan of minimalism, but in this case there is always a chance of busting finished.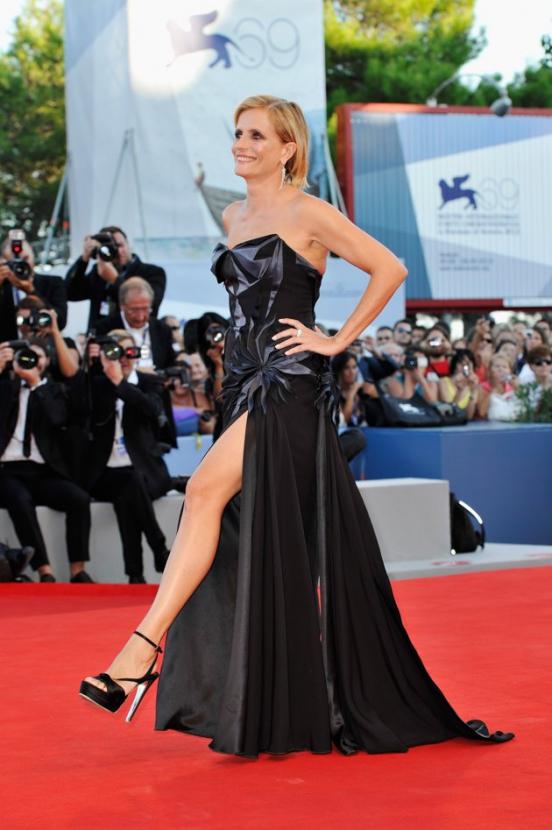 Yugoslav actress Marina Abramovic this year became part of the Jury. By all appearances, it does not bother much about their appearance, giving the title of the first beauty of the judicial commission Laetitia Casta (with a girl quite difficult to compete in beauty). Black classic suit was an excellent choice for women over 60 - elegant, moderately comfortable. Unfortunately, stole shut us all the beauty and we can not fully appreciate the Marina outfit, but one thing is clear to me exactly - with a choice of the size she missed, pants sit too tightly.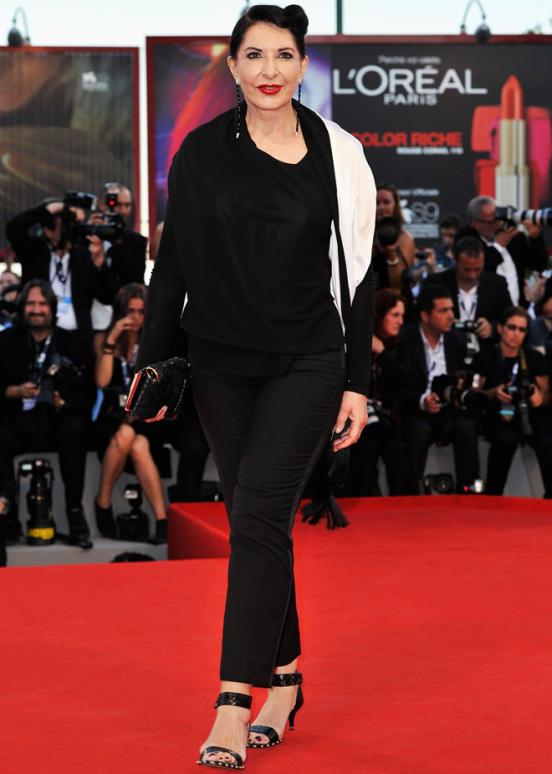 The black color was the clear favorite on the red carpet yesterday. That Lebanese actress Nadine Labaki bet on this classic and super-stylish color. I'm not going to go around and around and I have to say - I like her image. Despite the fact that there are so many black (we can say that Nadine from head to toe dressed in black, including hair and makeup) he looks quite dull. Maybe it's an interesting asymmetrical shapes and high slits, which attracts a lot of attention.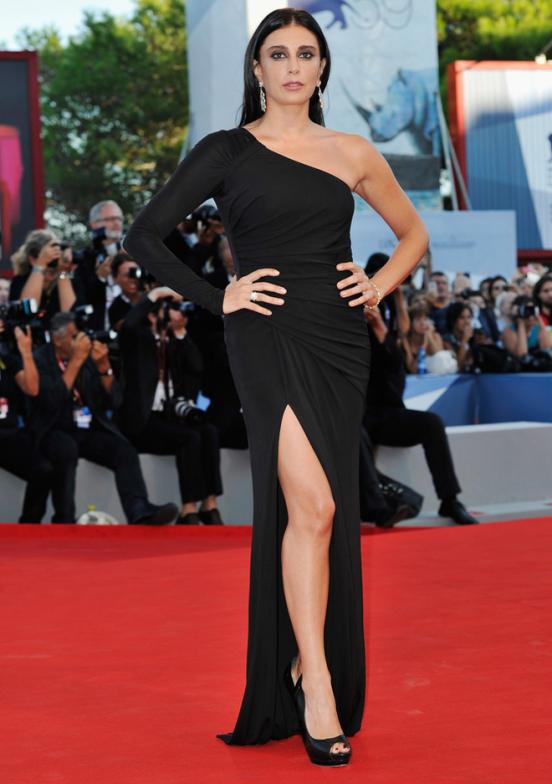 Now, it's time to get acquainted with the honorable laureates of the 69th Venice Film Festival. Congratulations to the winners!
Newfound winner of the "Golden Lion" - the legendary Kim Ki-duk. In the piggy bank of 51-year-old Korean director for four awards Venice Film Festival, and all for the film "The Empty House».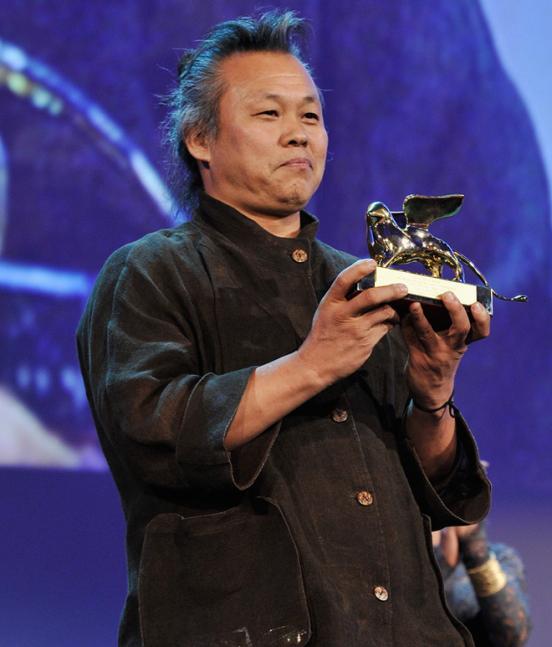 Special Jury Prize was Ulrich Seidl for the film "Paradise: Faith»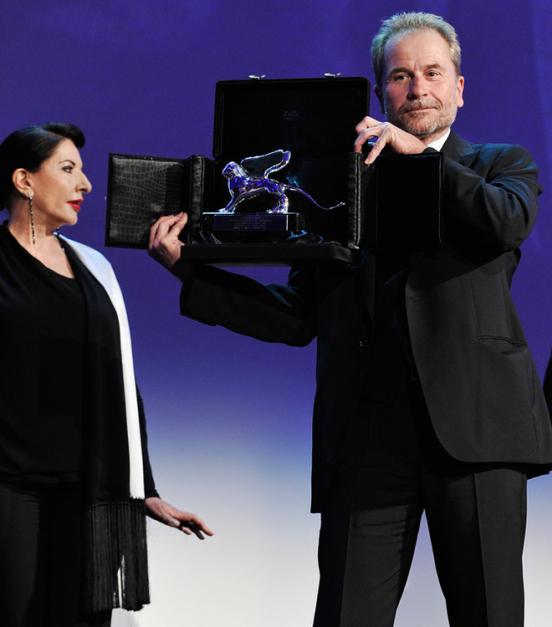 "Silver Lion" for the best director went to Paul Thomas Anderson for the film "Master". Himself the winner at the ceremony could not attend, so trusted his prize to his good friend Philip Seymour Hoffman, who ...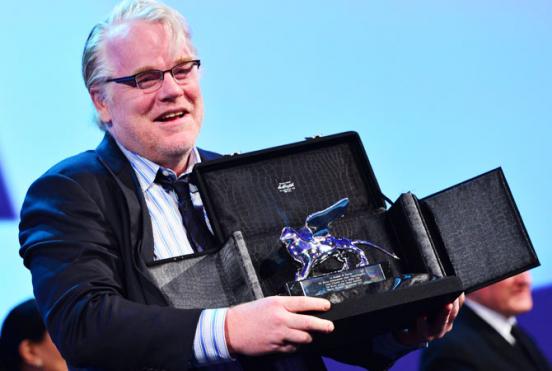 ... And he did not go unrewarded, and took home the "Volpi Cup" for best actor in the movie "The Master." This award went to the actor in half with Joaquin Phoenix, but he also could not take part in the ceremony.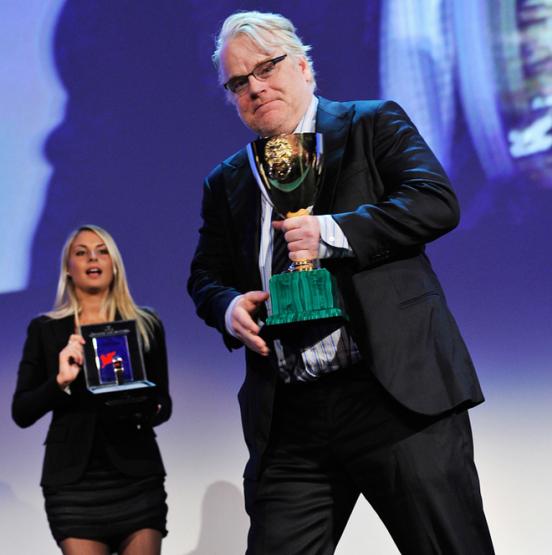 "Volpi Cup" for best actress went into the hands of Israeli woman Hadas Charon for the film "fill the void».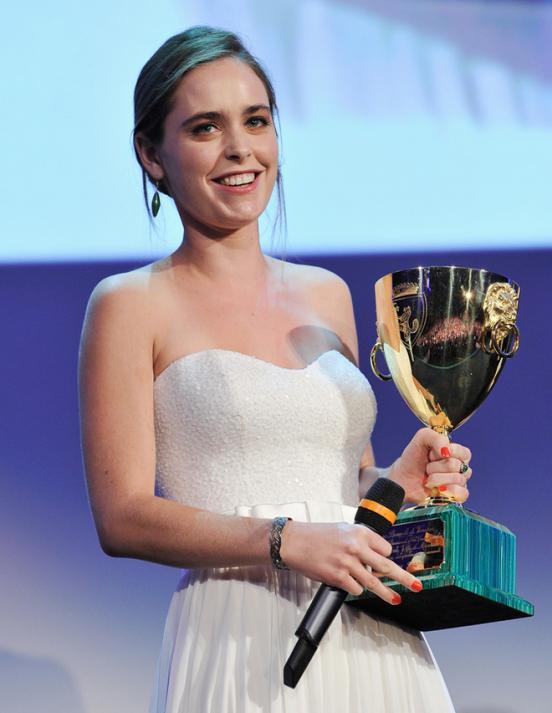 And Marcello Mastroianni Award for best actor's debut was an aspiring actor Fabrizio Falco for the film "Sleeping Beauty."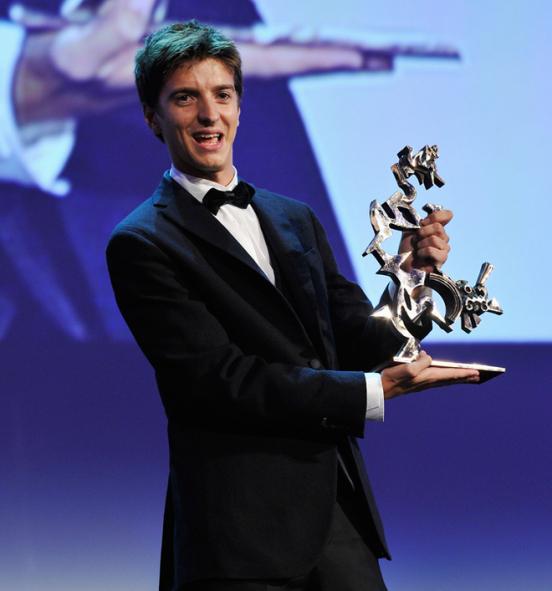 Unfortunately our film has not received awards at the Venice Film Festival this year (remember, this time Russia was director Kirill Serebrennikov with a picture of "Betrayal"), but we hope that this is not the last film festival for national cinema.