Last night on the island of Lido finished 69th Venice Film Festival. The closing ceremony was very lush, as befits the oldest film festival with a great name, and gathered in their red carpet of the first persons of world cinema. Winners of 2012, according to tradition, was announced in the main cinema Venice Film Festival - the Palazzo del Cinema. For a start I offer you a fashion review from the red carpet and then a list of the winners of the ceremony.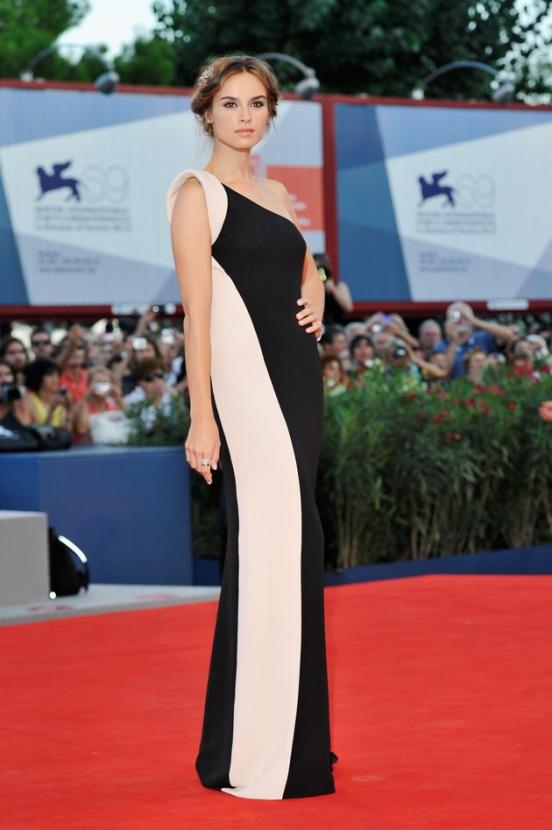 During the festival, beauty Kasia Smutniak managed to win our hearts - the girl is very beautiful and has never disappointed us with his way on the red carpet. At the closing ceremony Kasia appeared in black and white graphically straight silhouette dress with asymmetric cut of the bodice. Without a doubt, this dress, it looks fine, but I personally think that she had the images better. While lovers of clear lines and minimalist design this outfit will like.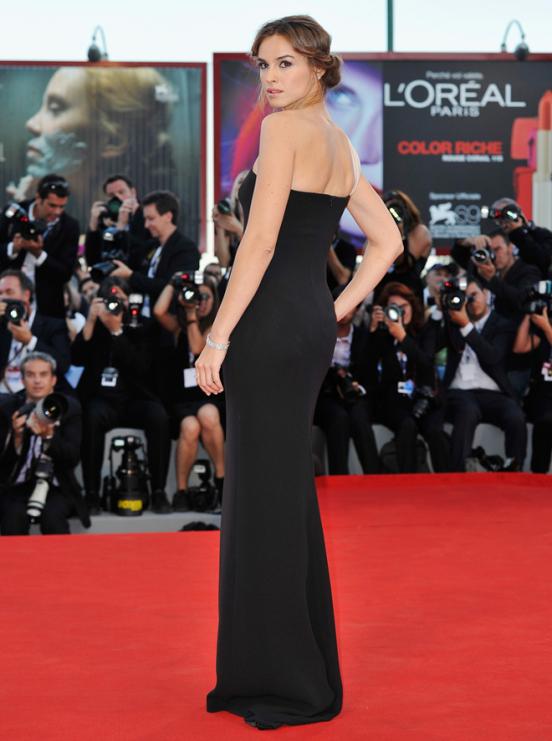 Hairstyle Kasia though was uncomplicated, but looked very gentle and romantic, in addition, harnesses very relevant in the new season. To add a festive, stylist Kasia adorned her hair a large brooch with black, white and purple stones.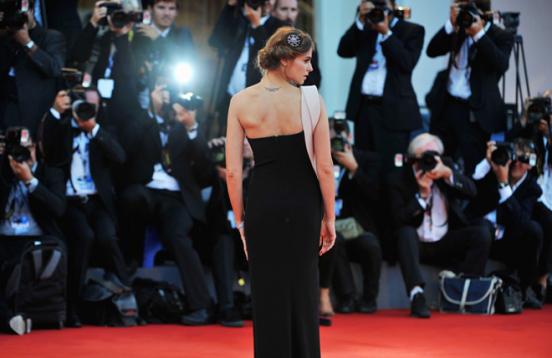 Italian actress Maria Guzman came to the ceremony, accompanied by his wife, producer and director Pablo Trapero. The girl was ivory dress with exquisite embroidery and a skirt decorated with feathers (as corny!). This image is hardly a bad (do not see any obvious flaws), but among the best he is unlikely to go down - and all because it lacks personality.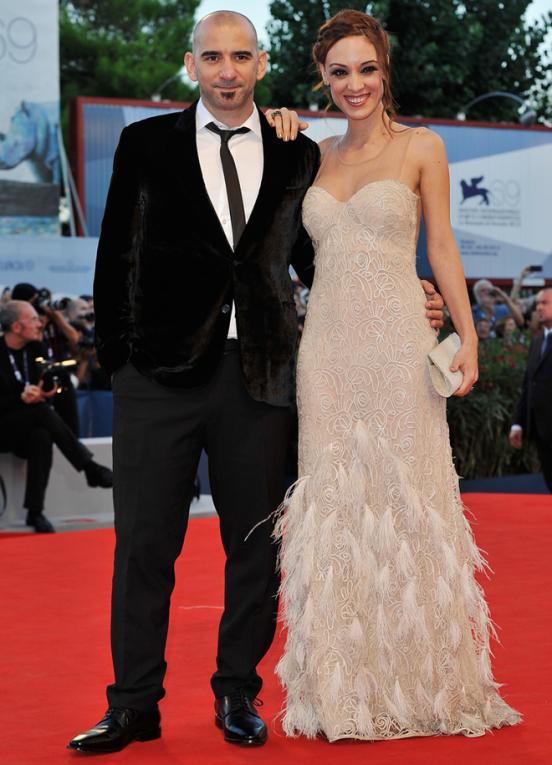 I admit, I was very curious what will wear for the ceremony Laetitia Casta, and I want to say that it lived up to my expectations. I really like her choice - in itself a magical dress, although in this image is not everything is perfect. I'm still wondering the suitability for such a delicate dress red lipstick, but at the expense of what exactly I'm sure, it's at the expense of not very successful selection of shoes and that dress is ugly wrinkles on her stomach. You should not accuse me of excessive criticism, firstly, not all images can be wonderful (especially it concerns the evening dresses on the red carpet - to create a good image in this case is quite difficult), and, secondly, we all have different tastes.