«The Notebook»
Rachel McAdams and Ryan Gosling
Scene reunion of two loving hearts - Allie and Noah - in the pouring rain is full of feelings: from passion and anger ending. The quintessence of all that man feels at the sight of his first love, to which so far has remained a gentle thrill is in these few minutes of the picture. Rachel and Ryan, who at the time of the shooting occurred, gave his characters all that was possible. Many fans of "The Notebook" is still hoping that history will repeat itself and the screen in the life of actors.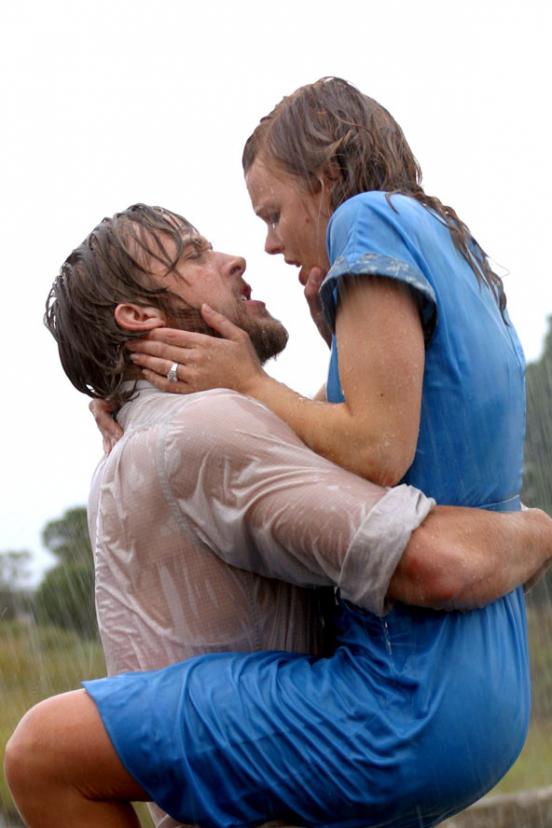 «Twilight»
Kristen Stewart and Robert Pattinson
It - an innocent schoolgirl, he - overgrown vampire. Love broke out between them, and is forbidden from this scene with their kisses and touches seem to be even more tense.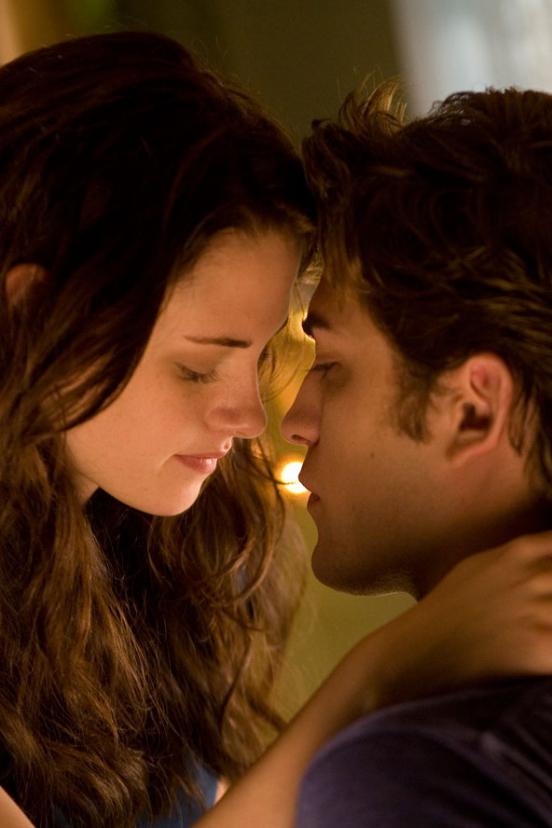 "Gone with the Wind»
Vivien Leigh and Clark Gable
- I know that most women are false and hypocritical, but this ...
- Rhett, it's useless ...
- What do you mean?
- You poisoned her. I do not know what she did to you, but you love her.
"Romeo + Juliet»
Claire Danes and Leonardo DiCaprio
The updated version of Shakespeare's tragedy and a major sex symbol as Romeo generation: what could be better? Only his hot kisses to the young Juliet.
"Thelma and Louise»
Geena Davis and Brad Pitt
"Sexual baptized" young Brad in a movie to be seen with your own eyes!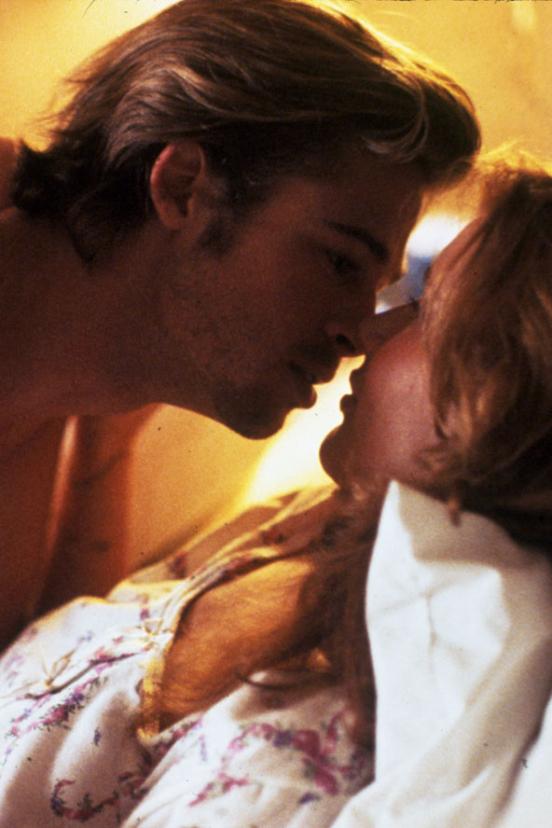 "Brokeback Mountain»
Jake Gyllenhaal and Heath Ledger
When the site Lovefilm.com conducted a survey to find out what is the best kiss of all time saw on the screen the audience in no doubt that it is a timid touching lips Jake and Heath. "Blue Love" was a luxury for them, but they loved each other to the last ...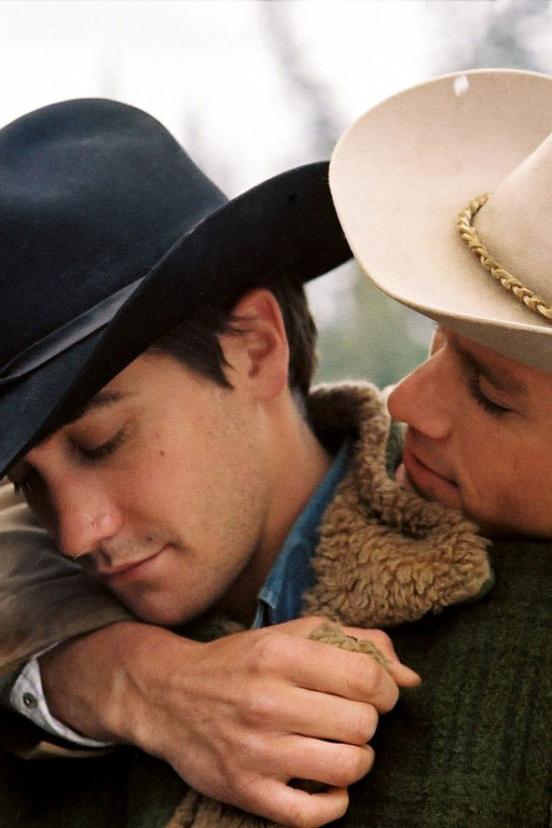 "Mr. and Mrs. Smith»
Angelina Jolie and Brad Pitt
The film is saturated with sex. And this is obvious, because in the film participated sexiest men of the 21st century - Brad and Angie. Their murderous scenes of love and hatred has led to the fact that they are now a couple, is raising six children.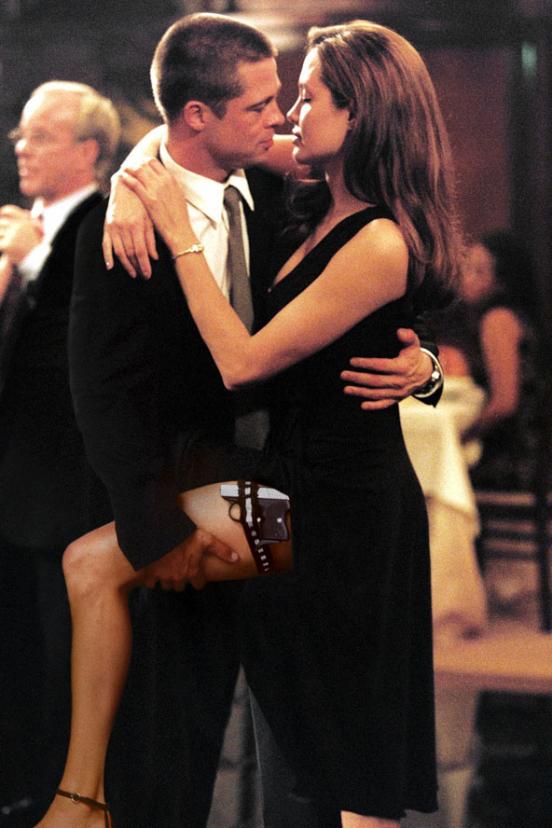 «Titanic»
Kate Winslet and Leonardo DiCaprio
"I'm flying, Jack, I'm flying !!!", - said the young Englishwoman and kissed his beloved tramp. He opened a new world and it is also a must see. Interestingly, there are more civilized people in the world, not Saw "Titanic»?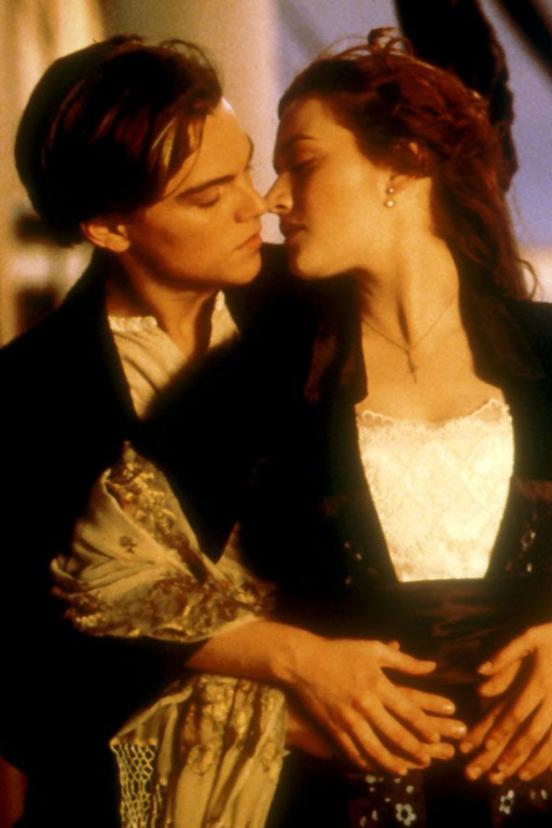 «Shrek»
Princess Fiona and Shrek
In its green love, but it almost does not differ from ours. Beautiful, interesting and fun story with a good ending, where good triumphs over evil. Hot-scenes too, but since tale adapted for children, we have not shown much. The original characters voiced by Cameron Diaz and Mike Myers.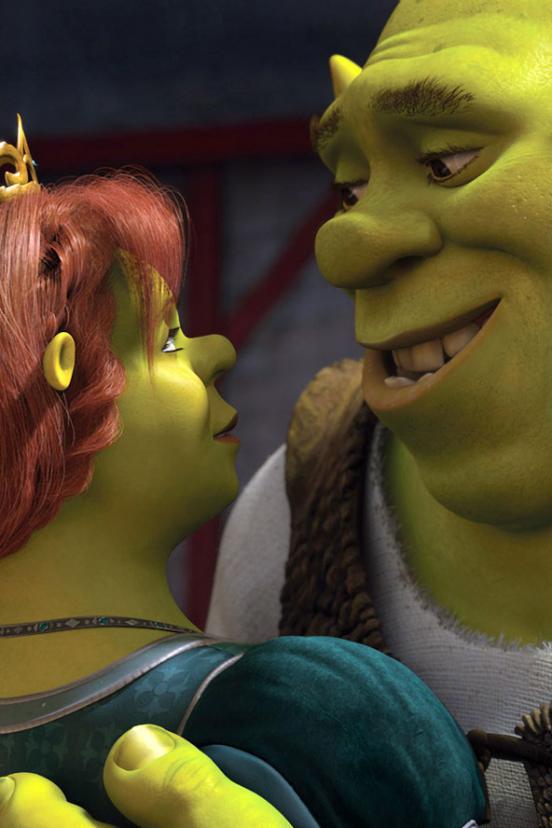 "Eyes Wide Shut»
Nicole Kidman and Tom Cruise
The last film of the great Stanley Kubrick and the latest sonata love Tom and Nicole. After some time after shooting a married couple divorced, but in this tape, nothing foretells troubles.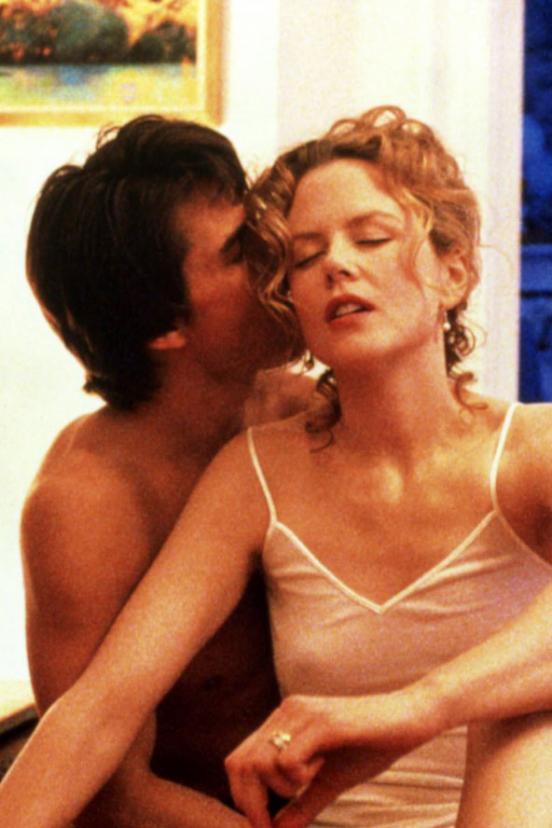 "Proximity»
Natalie Portman and Clive Owen
One of the most sexually explicit film without a single sex scene. Remove this still need to contrive, and make Natalie Portman naked too.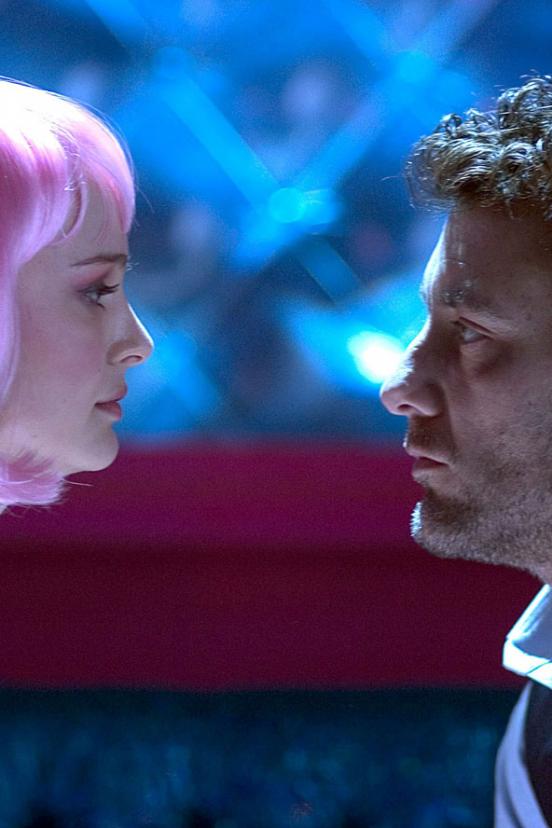 «Basic Instinct»
Sharon Stone and Michael Douglas
A lot is said about this film, but no one will argue with the fact that in its genre he sample. Sharon megaseksualna!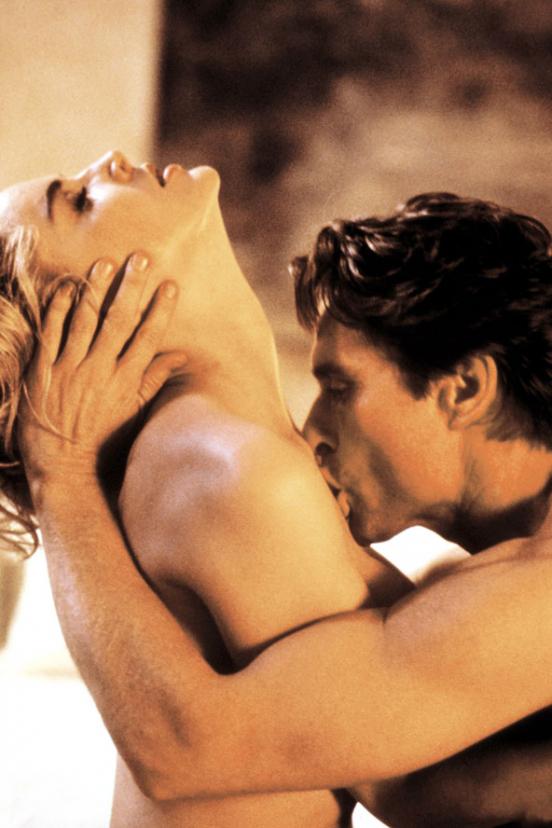 "The temptation»
Angelina Jolie and Antonio Banderas
Not surprisingly, during the shooting of the film he was accompanied by the wife of Antonio, who feared that between Banderas and Jolie draped feelings. Melanie can sleep, but not after watching the "temptation", where the actors just basking in their rebellious carnal desires.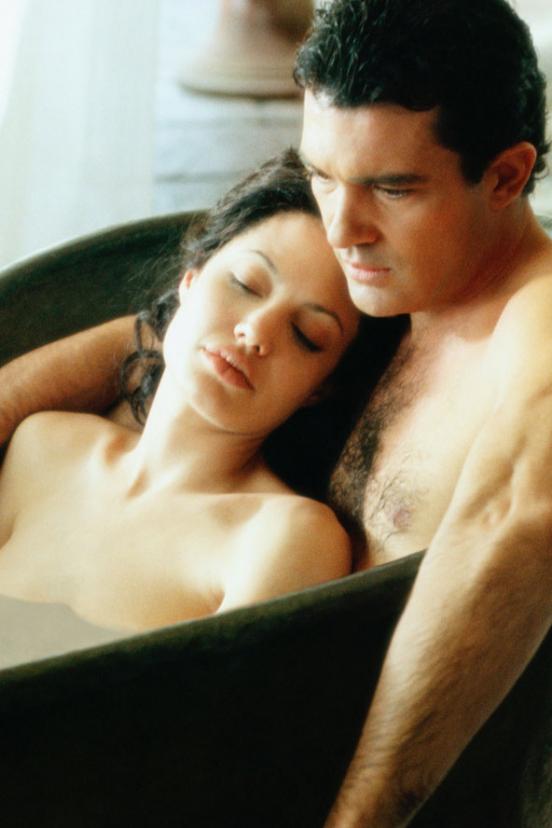 «Dirty Dancing»
Jennifer Grey and Patrick Swayze
Classic!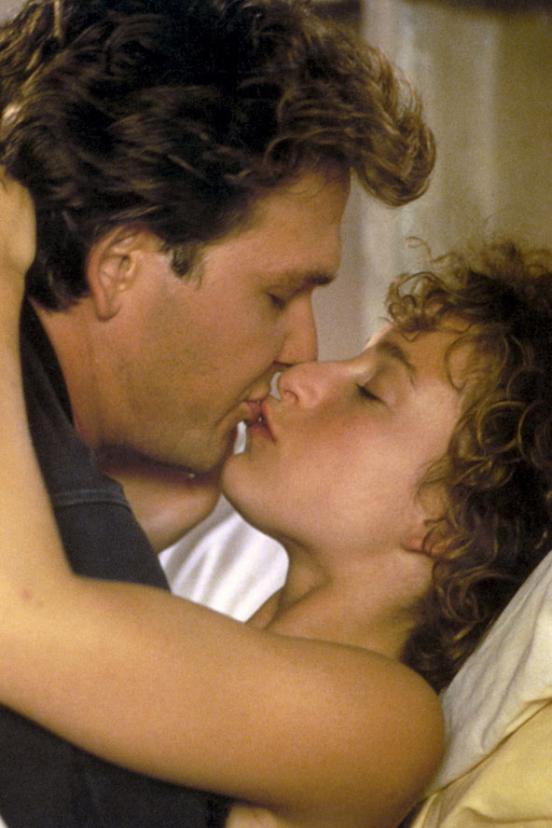 "9 and a half weeks»
Kim Basinger and Mickey Rourke
Erotic drama in 1986 has put everything in its place and showed someone in that much. It turned out that both sexy actor, both gorgeous body and both possess good acting skills. Beautifully filmed and even the most banal scenes in those days look aesthetically pleasing.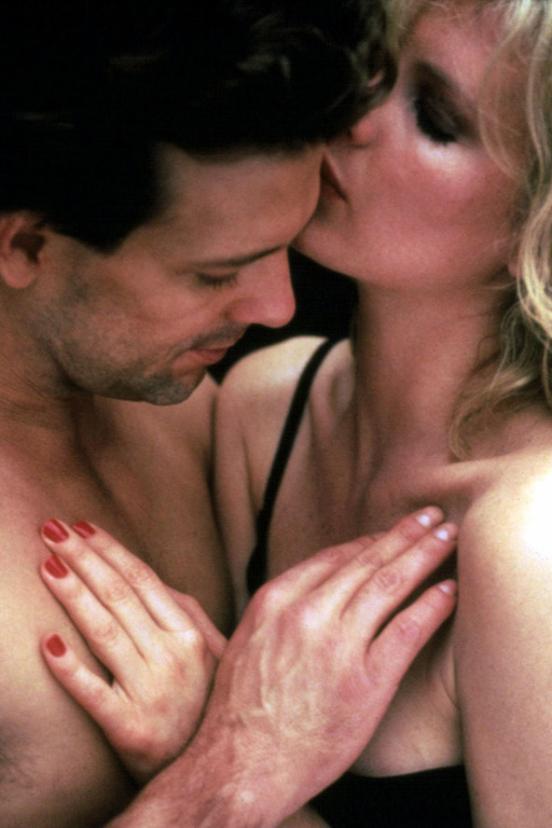 "Handsome Alfie, or What do women want?»
Sienna Miller and Jude Law
Few scenes directly with this pair, but well played and Sienna demonstrated excellent shape.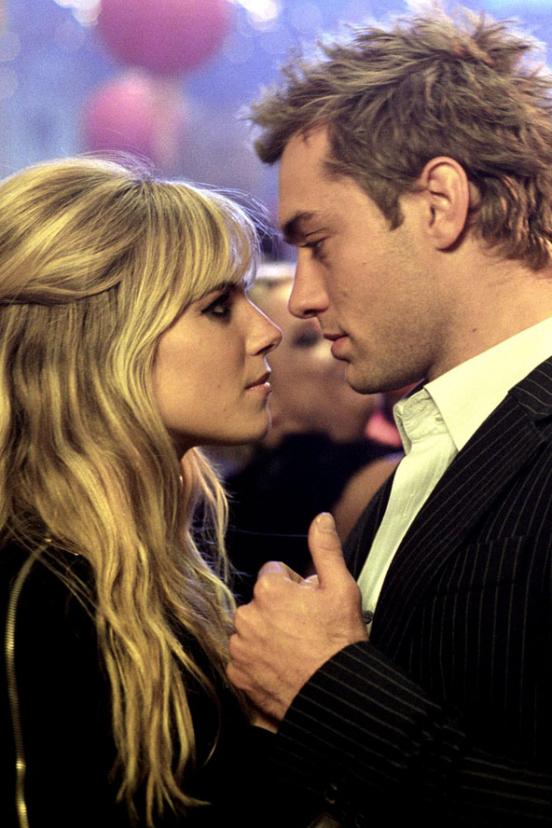 «Boogie Nights»
Julianne Moore and Mark Wahlberg
See only 18 years old. The picture tells the story of the formation of the porn business in the era of the sexual revolution.
+ More more films with the most passionate moments:
"From Here to Eternity»
Deborah Kerr and Burt Lancaster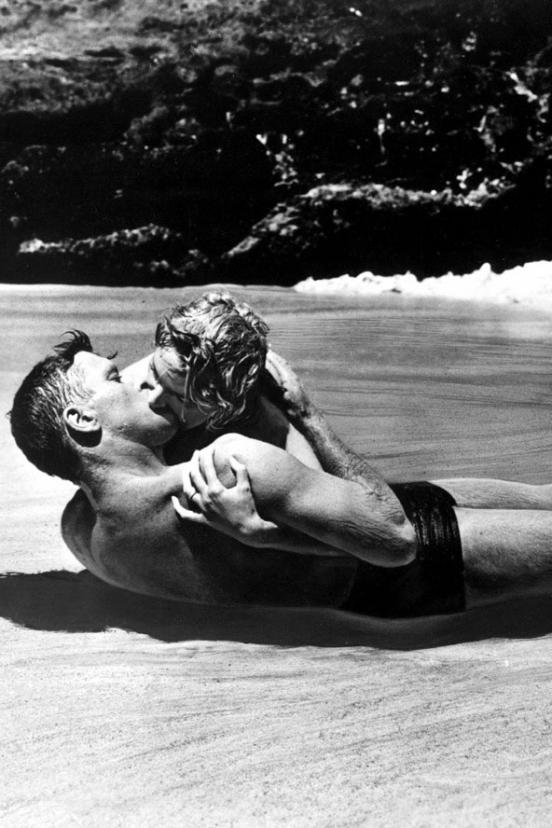 "Fatal Attraction»
Glenn Close and Michael Douglas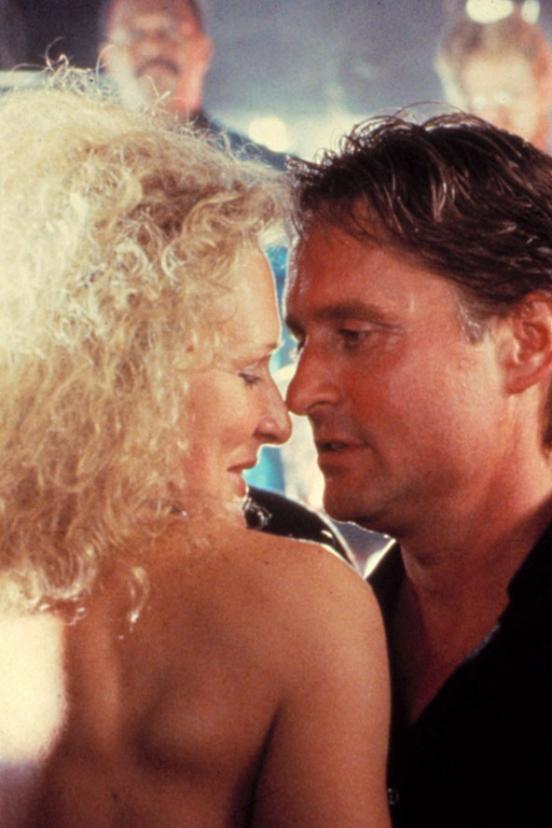 "Sex and the City»
Sarah Jessica Parker and Chris Noth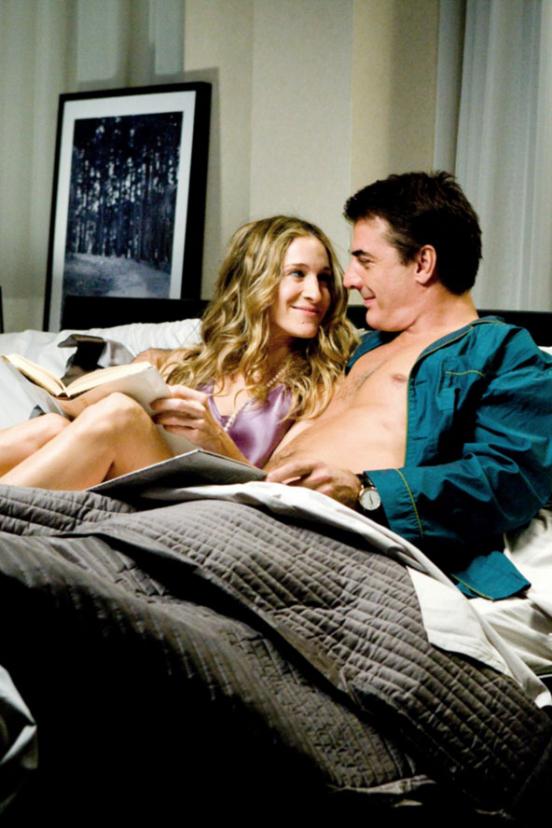 «Moulin Rouge»
Nicole Kidman and Ewan McGregor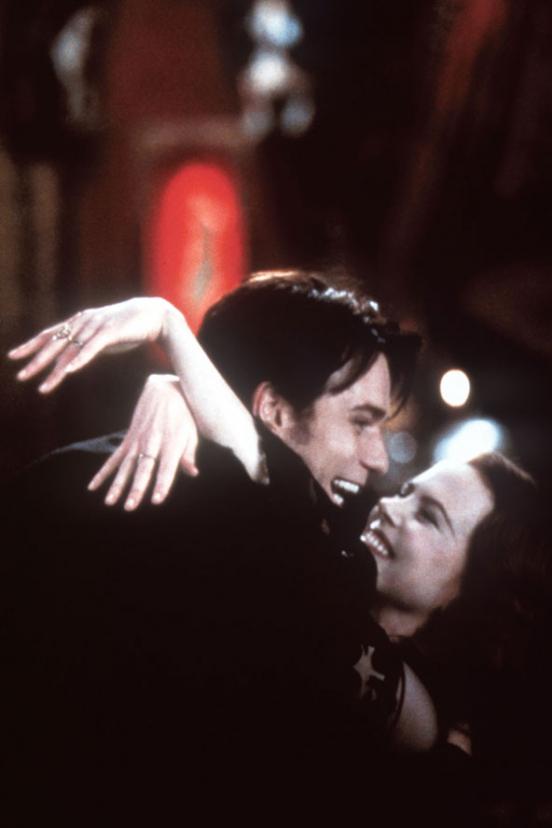 "Ghost»
Demi Moore and Patrick Swayze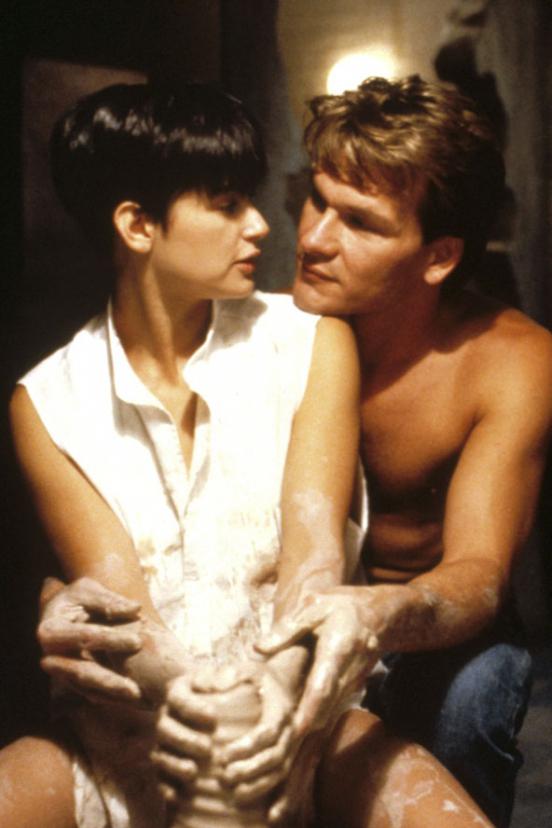 "Pretty Woman»
Julia Roberts and Richard Gere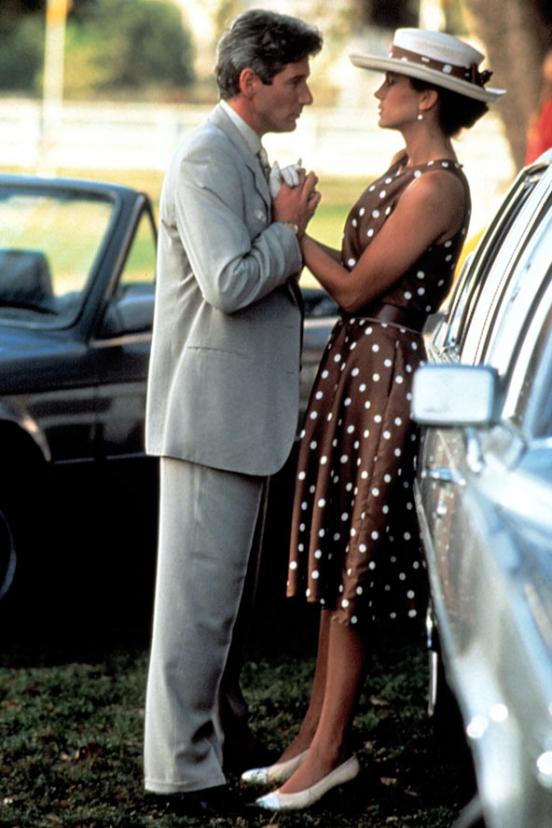 "Last Tango in Paris»
Maria Schneider and Marlon Brando