In the first part of the post on the awards ceremony "Woman of the Year Glamour» 2012 we will see a list of the winners and appreciated their outfits, while finding out that our local celebrity, to put it mildly, very inferior to his prowess in the trendy overseas colleagues. Despite such unfavorable conclusions, I propose also to honor their attention and guests of the ceremony outfits. Especially that some of them were quite successful.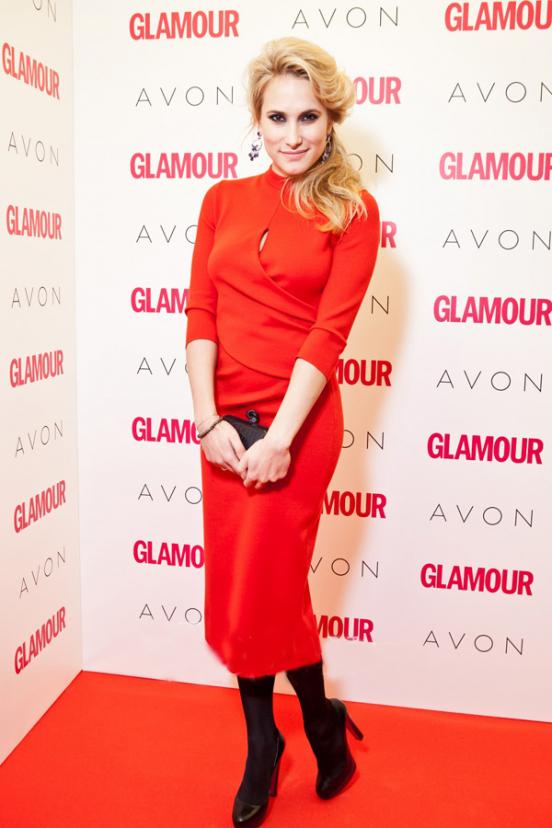 Kravtsov Maria - one of the representatives of the show business on the clothes which you can watch without disgust. Her images are always perfectly styled, they do not have a cheap desire to shock the audience. Take, for example, this is the elegant dress of medium length. It sits perfectly, a tiny cut on the chest makes it less office, as well as a rich orange color, and the right accessories (large earrings, evening clutch) added solemnity. Selection of dense black tights and justified - in combination with the black seed pans they lengthen the leg, which is necessary in the case of a midi-length dress insidious.
Polina Gagarina appeared on the red carpet in a Gothic image of the main component of which was the black dress with lace cutwork. I can not call this outfit was a failure, but something I would redrew it. If you replace the lacy skirt on a dense black, remove the cross and lipstick classic, in this case wine lipstick, it would have made a very noble, "expensive" and less controversial way. Even so, perhaps, less interesting.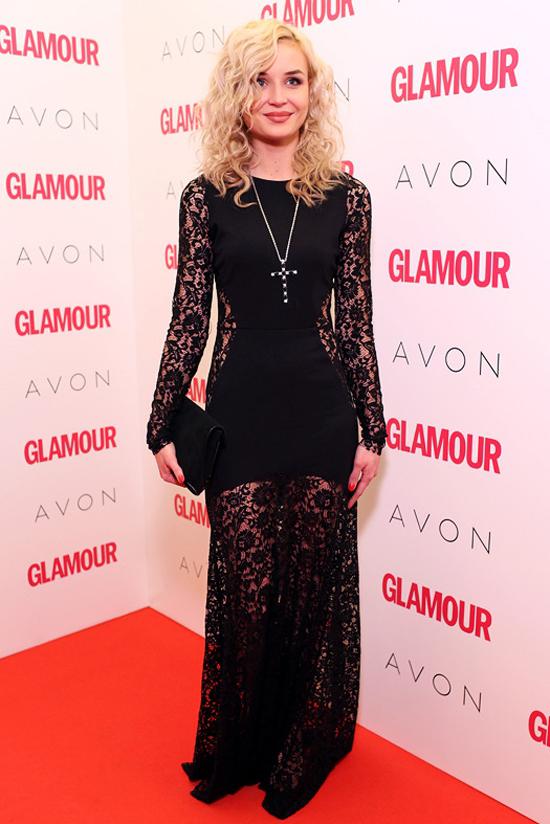 Another midi dress on the red carpet - at Albina Dzhanabaeva. Simple cut dress with a spectacular folk prints in black and white variation of the actress-singer somehow complemented the retro retro hairstyle and makeup with red lipstick and arrows. Disharmonious.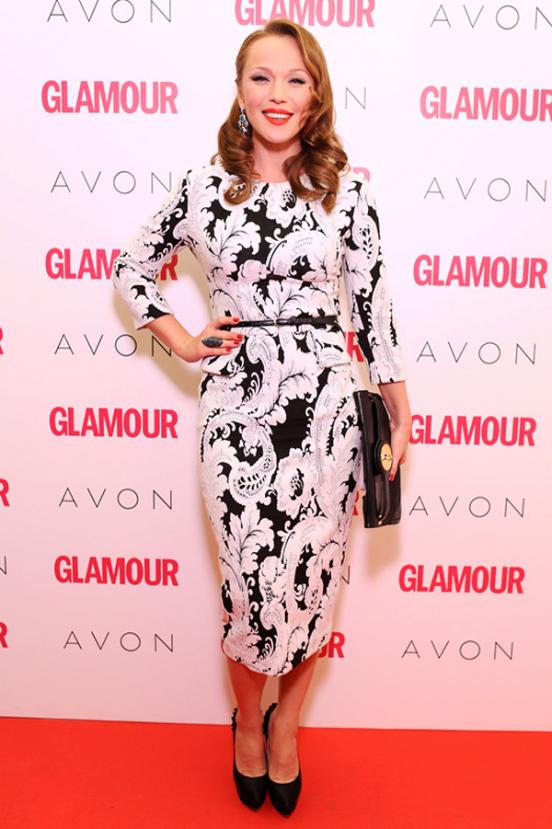 Image Sasha Savelevoj was dictated by the aesthetics of the 20's. Here, transparent chiffon and shiny satin and pearls in several rows in the form of the original decoration. I like the idea of ​​the dress, but not like his performance. Petticoat should make a full-length skirt - so the dress would look more elegant and chiffon, which often looks wrinkled and messy - more accurately.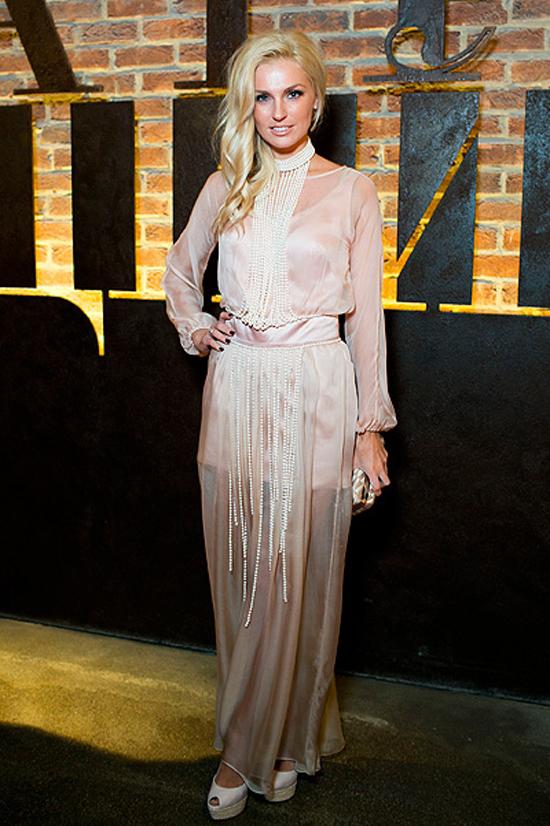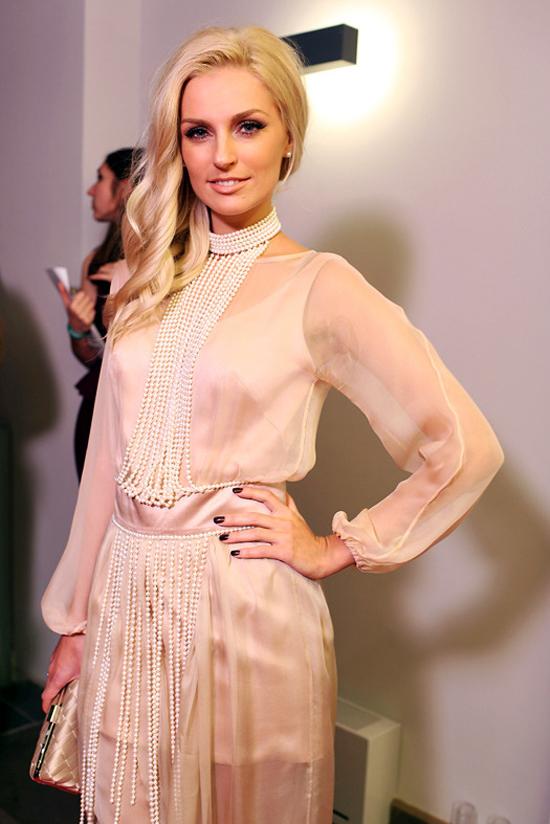 And here in front of us love Tolkalina. I will not even say anything about her dress, because it is a quiet horror. But Luba happy, she likes ...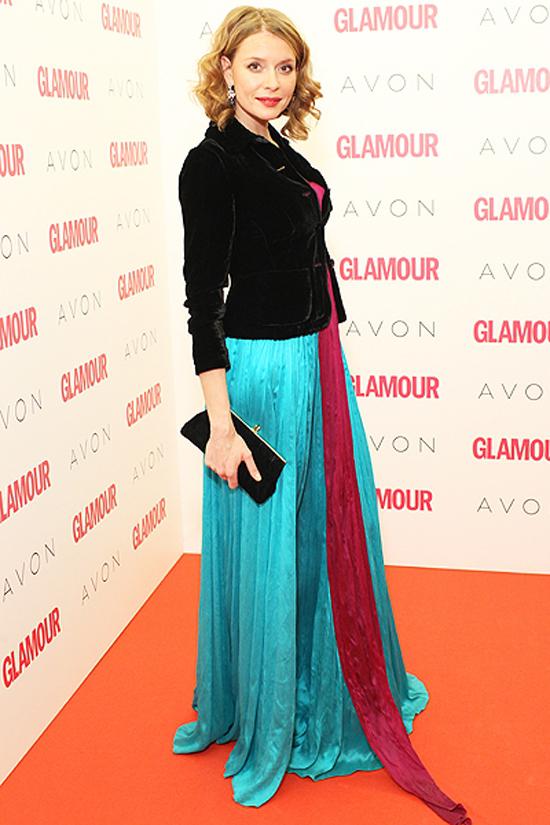 Vociferous Pelagia has chosen the red carpet in a win-win spirit of Meryl Streep. Black top and white bottom, plus interesting accessories and decorations in the form of holiday items. I really like.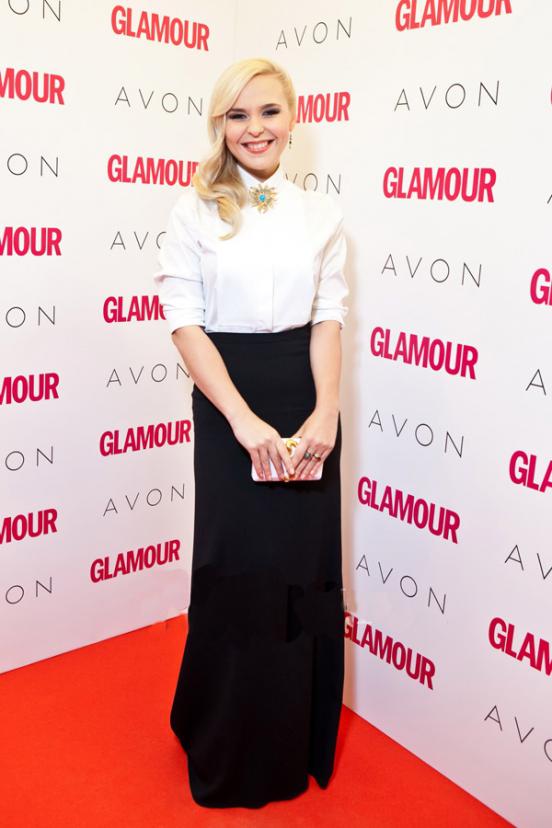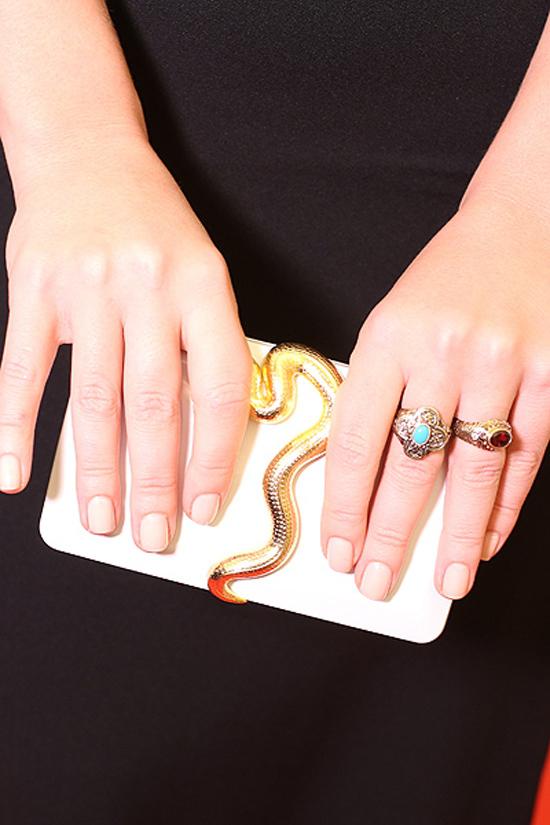 Young actress Anna Chipovskaya in creation Bohemique (for those who do not know, this is a Russian design duo). In my opinion, the dress is simply gorgeous. Very interesting design, which has everything - and touch of retro and sexy, and elegant, and chic, and even share the provocation by imitation stockings garters. In general, the image is not perfect (suede clutch is clearly another story, how he got here at all?), But the dress perfectly. It seems Uliana Sergeenko a competitor.
Irina Toneva in a dress resembling a bag. If we look at her outfit in terms of originality, it is not so, and it is terrible, but the combination of coarse cloth and a free cut, slightly waist prisborennoe causes obvious association with the bag. And that is not good.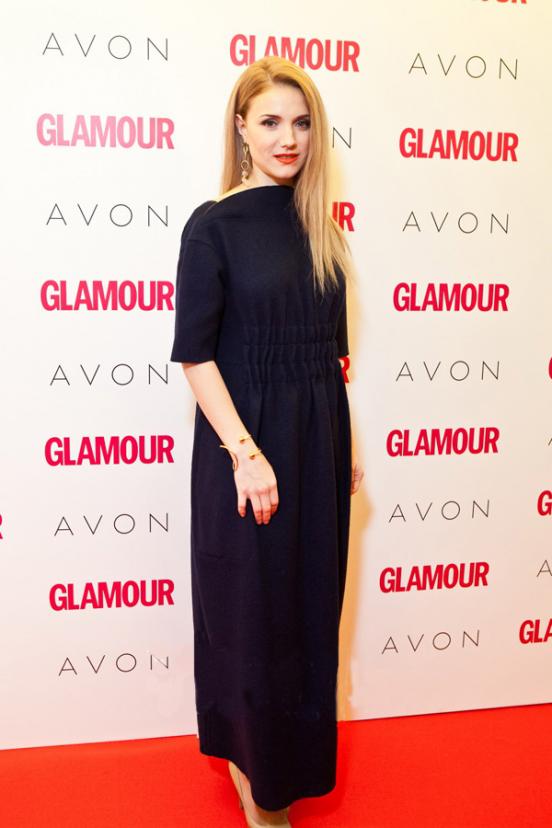 Another variation on the theme of white shirts in a cocktail version of Ingeborg (s?) Dapkunayte. Not so well, like Pelageya, but very cute and interesting - due to the unusual skirt.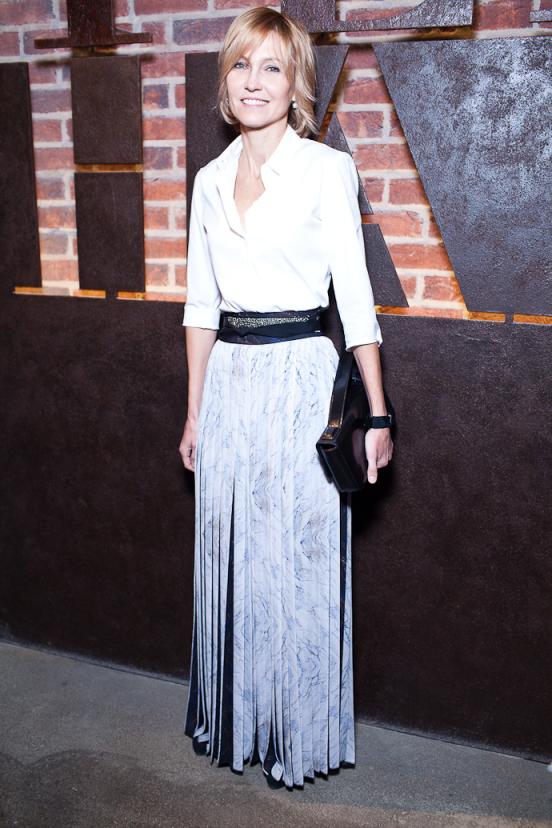 But Vicki Dayneko outfit - the clearest example of the fact that she absolutely does not know the figure. How can you be put on it? Chest seems tiny, hip - wide, butt - low, not a graceful roe, which is emphasized by a knee-length, reminiscent of the pillars.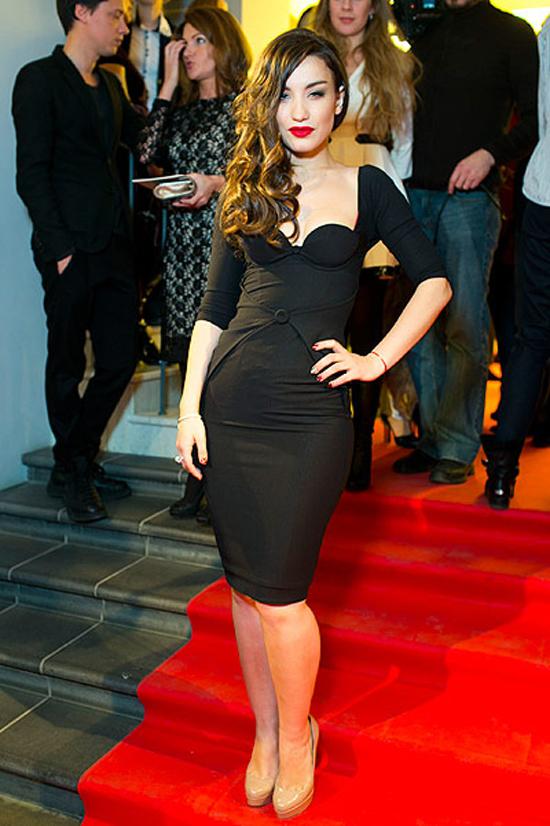 Another thing - the owner of the elegant figurines Ravshan Kurkova, who can afford to pay custom cut. I liked her outfit with interesting original finish and voluminous "wings", and the fact that accessories are chosen well, pleases even more - celebrities often pierced is at the stage of selection of shoes / bags / jewelry.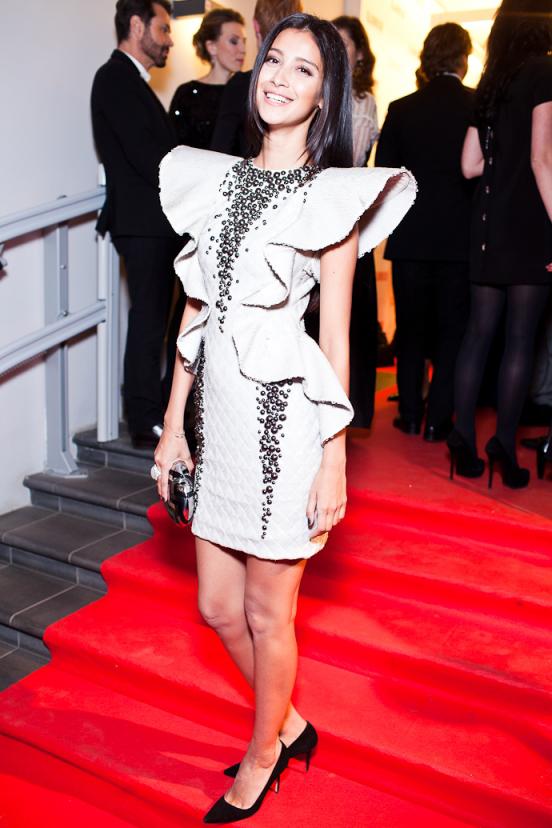 Ksenia Sobchak at Ulyana Sergeenko. Great dress I really like. Further comment is superfluous.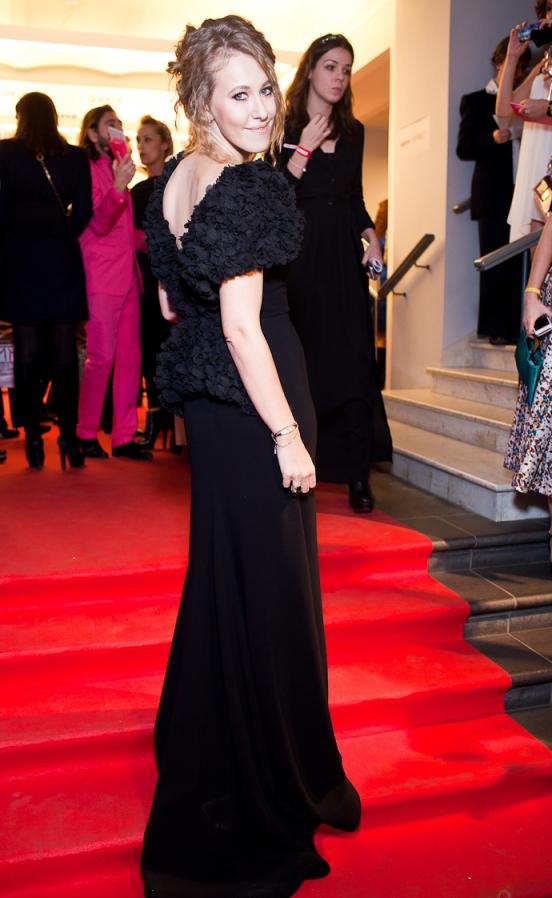 Xenia with a friend and the author of his attire Ulyana.