The main premiere of the third day of the 66th Cannes Film Festival was the work of Iranian director Asghar Farhadi's "past" with Bérénice Bejo in the title role. The film tells the story of French and Iranian relations, which pass through a difficult divorce. Suddenly quarrels and numerous attempts to improve relations between the former spouses and their children discover the secrets of the past ...
The main star of the evening, of course, was Bérénice Bejo. The audience took the actress-Frenchwoman very warm, and she, in turn, could not hold back tears of joy. Shone on the red carpet and visitors from other countries, which, despite the indirect affiliation film forum, were able to outshine the star of the premiere of her beauty and luxury clothes.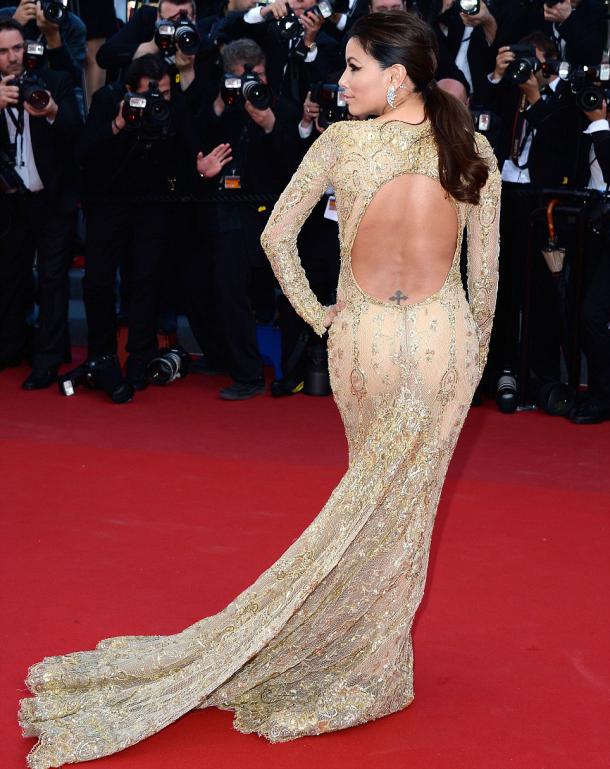 Eva Longoria, who waited in Cannes with a special look, appeared on the red carpet in the creation Zuhair Murad Couture. Miniatyuranya actress did not experiment and put on a dress in her favorite style - royally rich finish, open back, a spectacular plume. Recognize that dress straight cut - not the best outfit for Eve, who could hardly boast stunning silhouette and shape, but it presented its image so confidently and effectively, that personally I have lost all doubt about the fact that she should choose another toilet.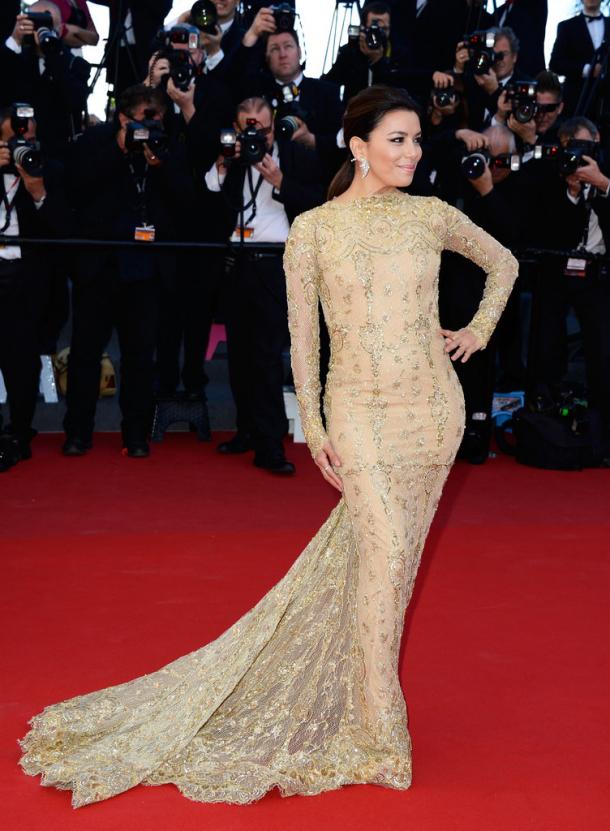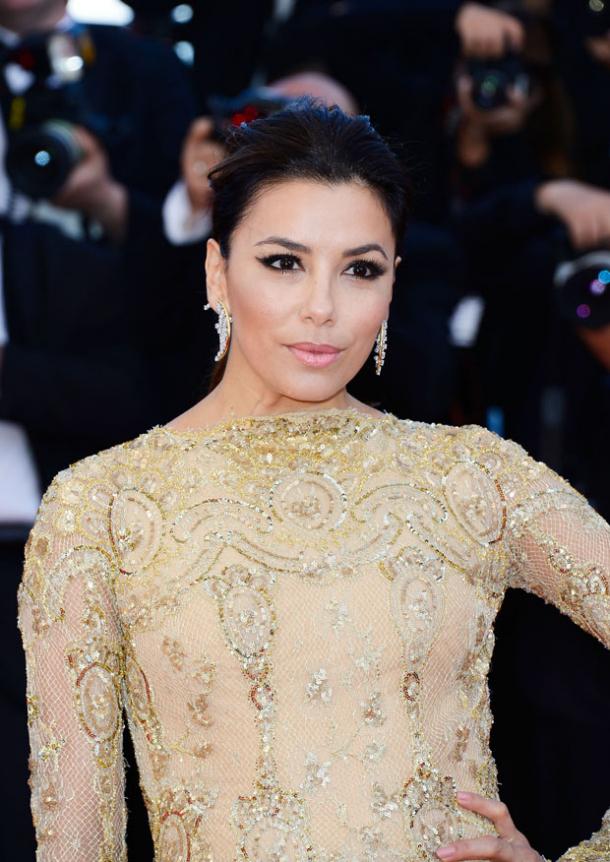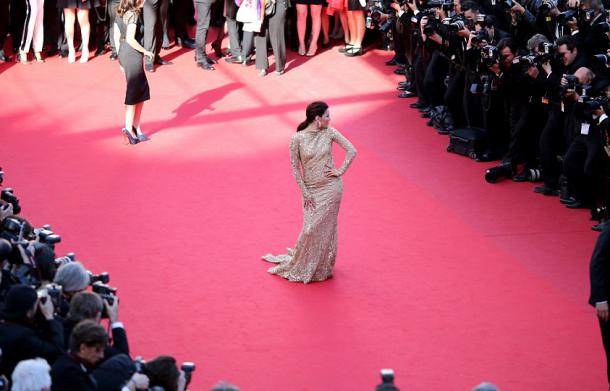 Another messenger Beauty L'Oreal Paris Doutzen Kroes to the premiere of "past" in the toilet of the fall collection of Atelier Versace. I am glad that all of the extravagant costumes hand model Donatella chose this gentle and feminine dress that perfectly highlighted her natural beauty with minimal makeup and simple hairstyle. The only negative, in my opinion, this is not the most appetizing appearance breast cleavage.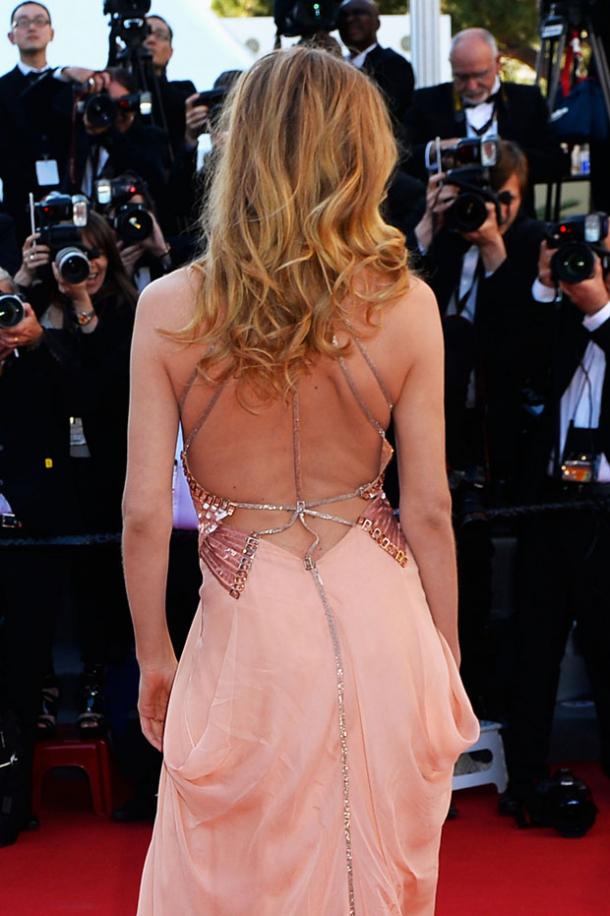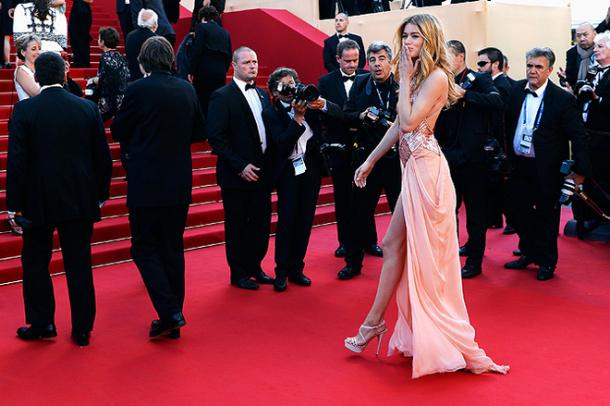 And here is the one that I talk so much - Bérénice Bejo. Her unusual ensemble Alexis Mabille Couture was a real breath of fresh air on the background of evening dresses, to which we are accustomed. Blue double-breasted jacket with satin lapels, complete with lush multi-tiered skirt in ivory and intelligent accessory as a clutch, imitating the cover of the book American jazz critic, made a lasting impression. For me it is a totally unique and truly French way, which, in addition to Berenice, could effectively apply only Marion Cotillard.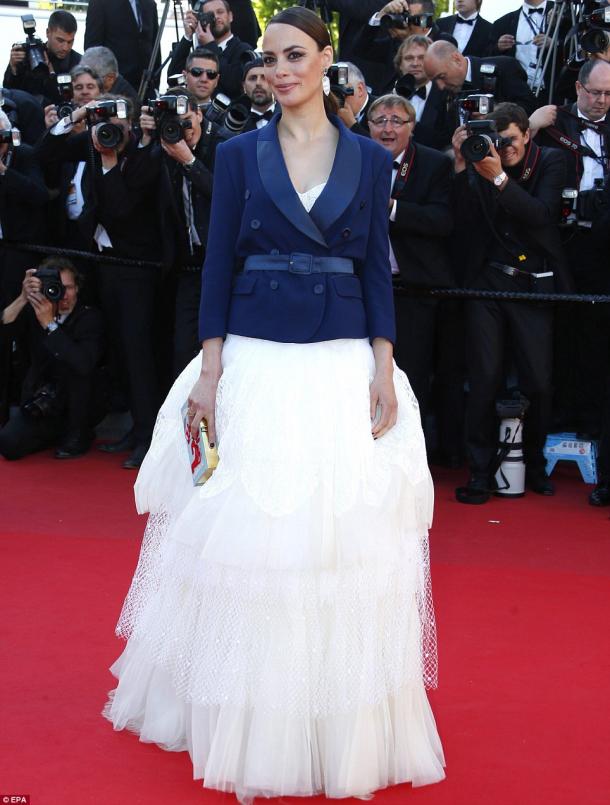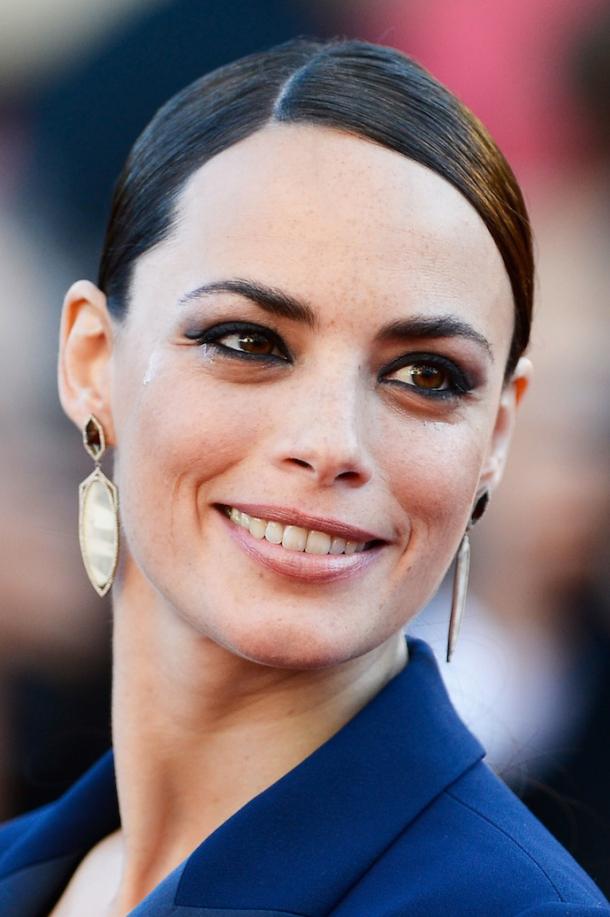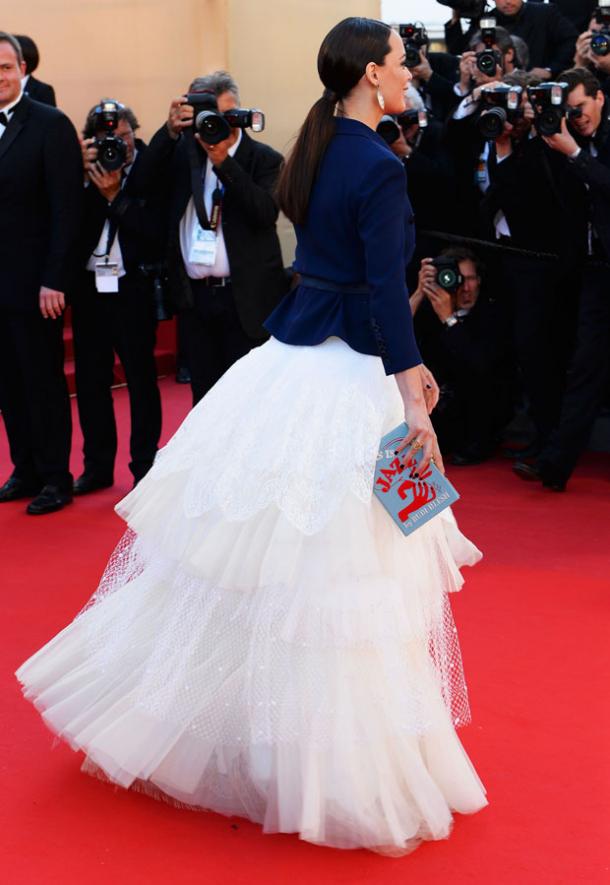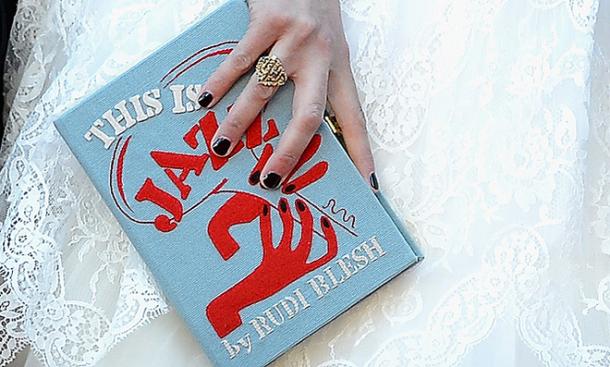 Total-lover black bows Samantha Barks (it is familiar to us the role of Eponine in the musical "Les Miserables") to the premiere in a dress Christian Dior, whose analogues in different colors we have already managed to see a great variety. At this time, the dress was made in black and cashmere sweaters consisted of and satin skirts to the floor. I do not understand this outfit and I do not see anything beautiful in it. Its only advantage (for me) - it's chic shoes.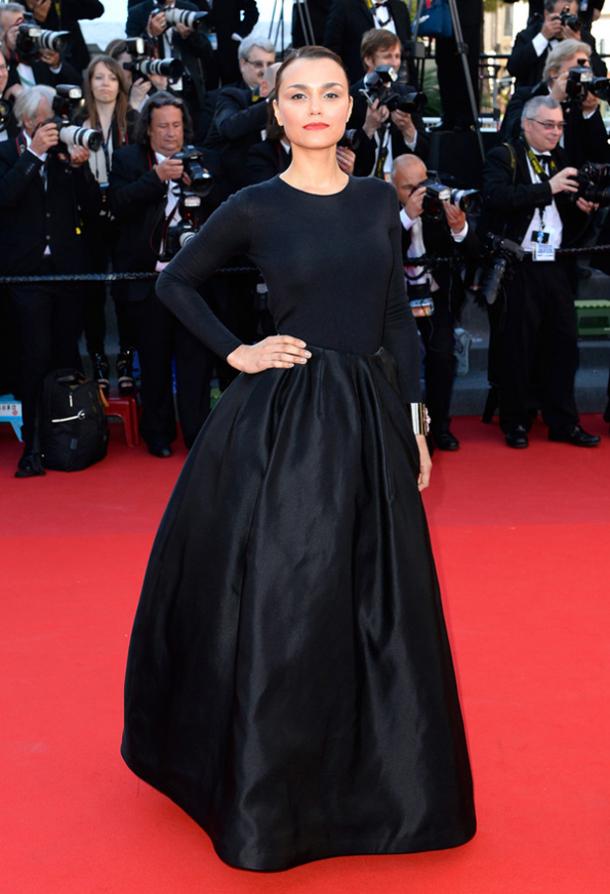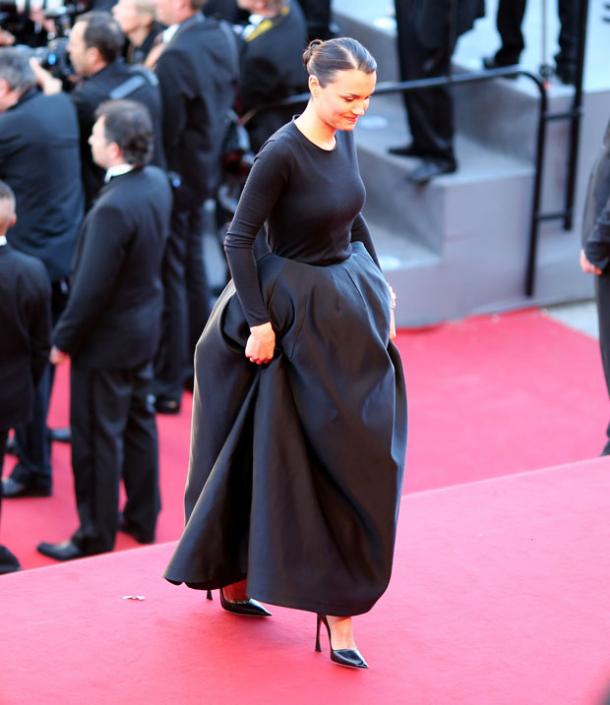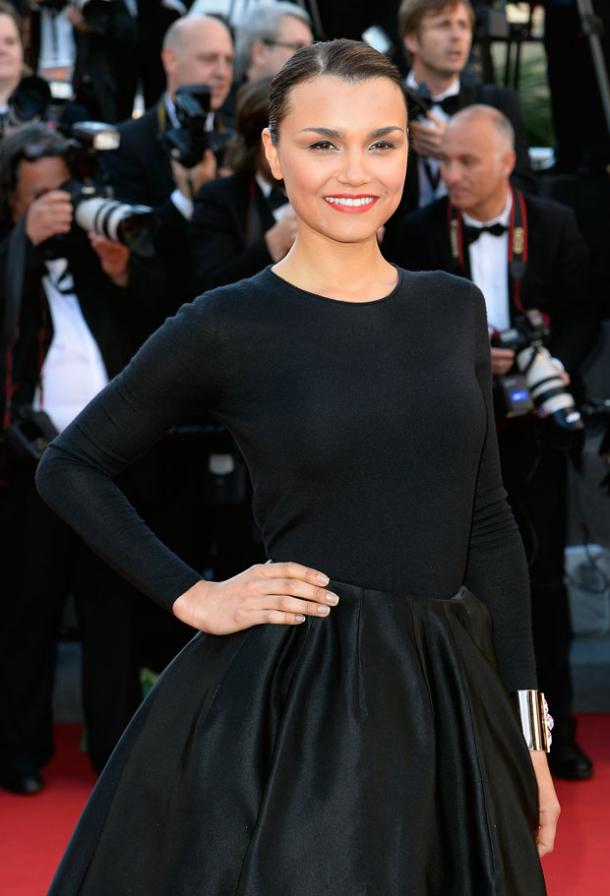 French Sara Forestier came to support her compatriot Berenice in an unusual dress of haute couture collection Giambattista Valli. I admire the creations of a designer and a mini-dress with dazzling Basques and unusual velvet applique no exception. Spectacular red shoes with T-straps became a worthy addition to in addition, it is a pity that Sarah did not occur to complement all this still a good haircut.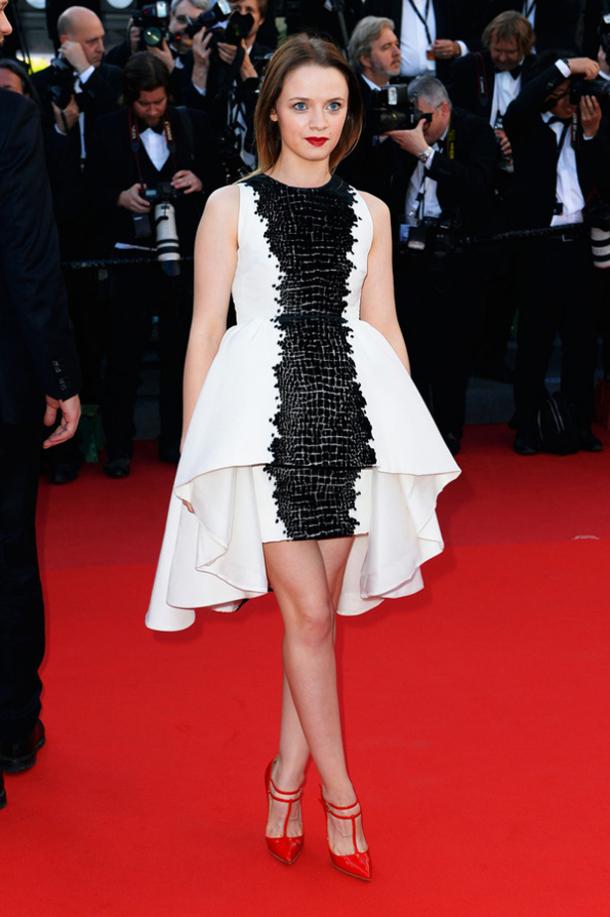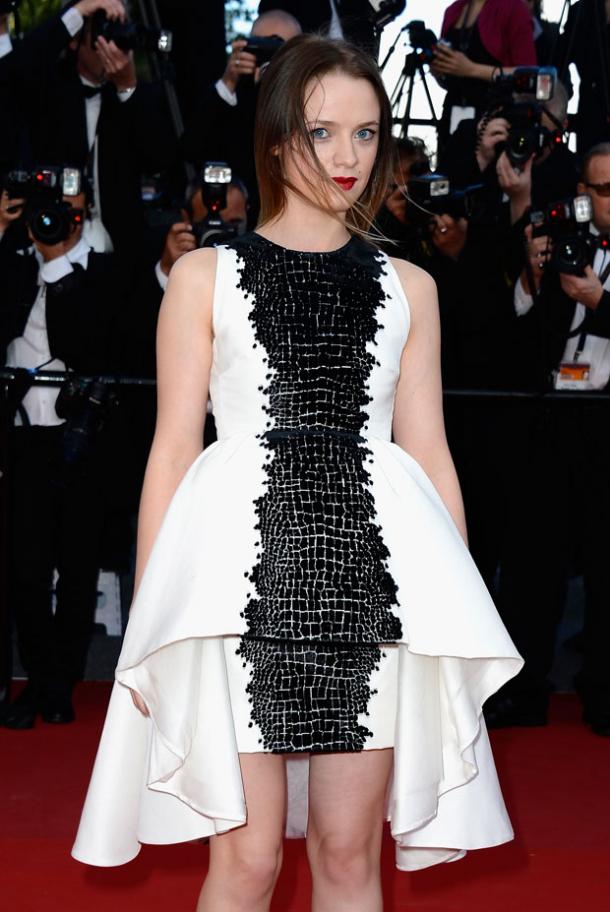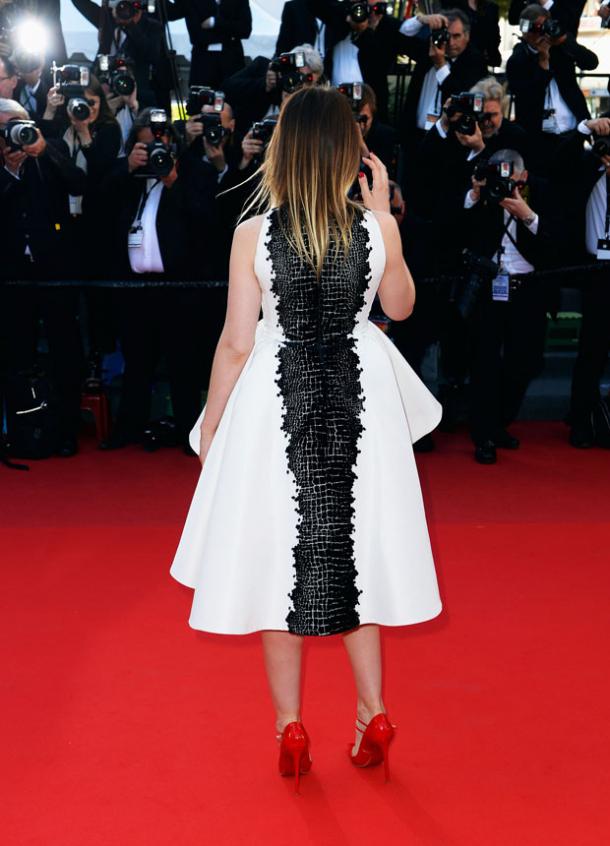 Appeared on the red carpet and our compatriot - model Olga Sorokina. The girl was pretty simple ivory dress, complemented by an unusual element in the form of so-called pursuit of lush black frills. I liked this dress - it has the originality and sophistication, only here on our head Olga is a real mess.
And the last outfit, which has no relation to the premiere of "past", but I really want to show in this post, was another gorgeous image Fan Bingbing. This dress Fan appeared at the party Chopard at the Cannes Film Festival and it instantly became a hit in the evening. In my opinion, this image is perfect in everything - from the unusual color dress and ending with a spectacular silhouette. By the way, the creator of this gorgeous creation is none other than our favorite Ulyana Sergeenko.