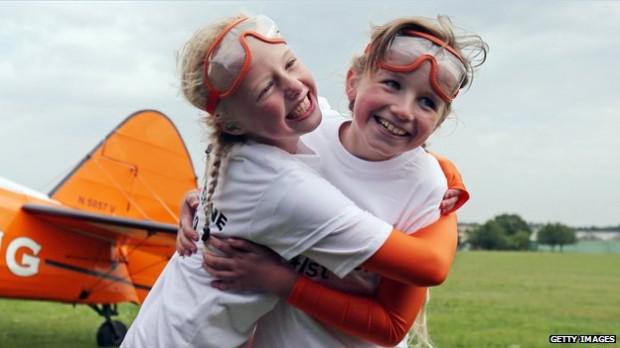 Rose Powell and flame Brewer umapomrachitelnye not afraid to perform acrobatic stunts on the wing vintage biplanov.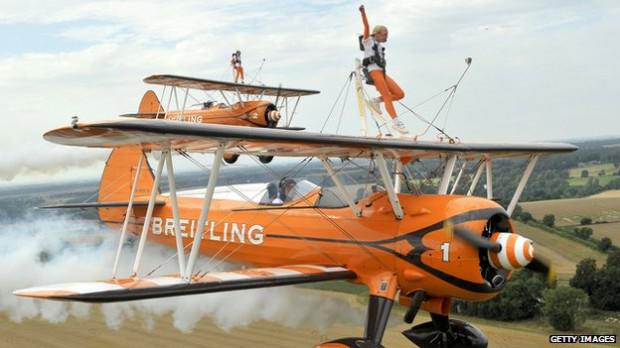 "It seemed to me that we birds" - share their impressions cousins ​​who are the young professionals of aerial acrobatics (Wing Walking).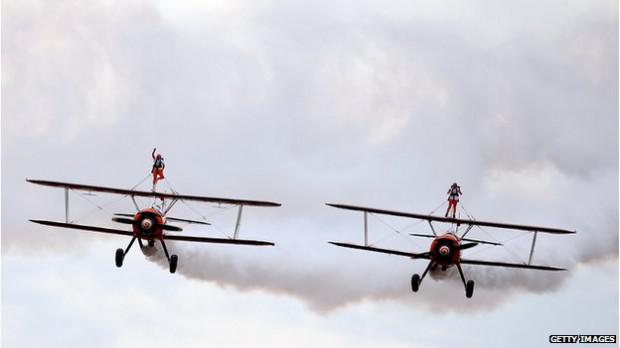 Two biplanes flying at speeds of 160 km / h at a distance of several meters from each other bear the two fearless girls who do not seem to feel a sense of fear. Cousins ​​became the third generation of the family, who make a living by performing extreme stunts on old biplanes Boeing Stearman.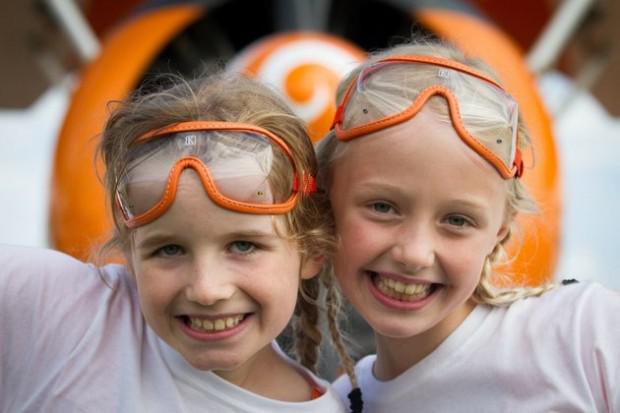 The girls have taken this step in order to raise funds for the treatment of their 6-year-old friend Ali Crossley, muscular dystrophy Dyushena.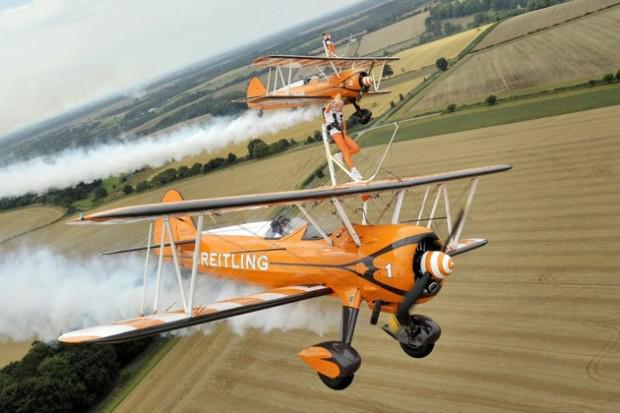 Grandfather girls also took part in this charity performance, piloting two biplana.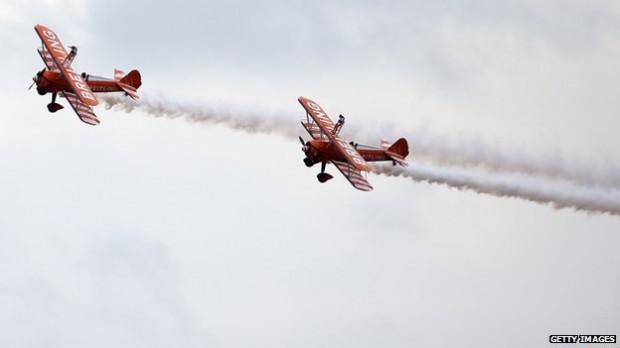 A few minutes after landing, Rose talks about his impressions: "It was incredible. It's hard to explain what you experience while on the wing of the aircraft. I thought I was a bird ».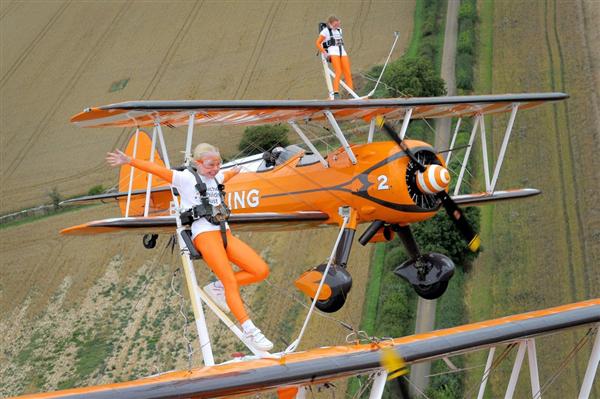 Mr. Norman, who is a pilot of a biplane with 17 years, said he was not nervous during the flight, even when aware that his wing is the granddaughter. "Perfect conditions for the flight, great weather, wonderful mood - what could be better?" - Summed Norman.
Source:
mirfactov.com/