Copyright, my. From personal experience.
So, dear YaPovtsy, submit to your judgment the story of how I was brought on a monstrous and fun work in the salons of St. Petersburg. I opened the veil of secrecy so you offices, tell funny and sad moments of life as your own and call girls. There will be many bukaf, pictures can be added later to continue on how to look at the reality of a prostitute (who and where he wrote, the topic is not found, throw off to me). After placing the post has reread anything add correct, the completion reported separately - please do not break and do not kick until the end of the story.
November 2009, Saint-Petersburg, on the street holodryga, I'm only 21 years, the normal operation is not taken, there is no tower, no experience, no residence in Leningrad, standing fucked trade the SIM cards in the shopping center Moscow.
There, standing in zheltopolosatoy form, I was looking in the newspaper for another job, when he found an ad "PC. R / P piecework. " I was immediately interested in it and I decided to call, to ask that as a yes. And I did not understand a damn thing from what I said the man on the other end, some profiles, what, why, why, but! Interest has arisen in me, and I went to the specified address in the Moscow metro area. Not far from the subway proved the right house for me, which is not easy to have managed to find, after the phone to the same man, he made me happy that De will have to wait somewhere a couple of hours (zhezh! And there is no money in the cafe to sit) on this cold since "There are all asleep, but you try to go down». [Next] I went and tried it, I discovered a very nice elderly woman named Nellie (name disclosed, since it no longer works there, like me). I once heard that "everything is asleep," and I was offered to come back later. I went to wait on the street until the entrance to the right is not rolled Lancer, and from it came the same man with whom I spoke on the phone. He saw me before I did, and we went together to the apartment.
Cozy two-bedroom apartment was filled with half-naked young girls. It was then that I became plagued by vague doubts that somewhere I got there, but curiosity got the better and I decided not to run like mad and jump out the window of the sixth floor, in spite of the risks.
It turned out that my goal - is to increase, so to speak, of sales. Namely anketku to make a girl to pick up pictures and sit yourself rolling in reply to messages from those who ordered the girl to fuck. Read more about the process of drawing up and maintaining profiles will write later.
So it became clear that other Internet users at the moment, and teach me, no one, so the girls themselves something to catch a show, I like something understood well and decided to stay in this job, besides, I have to feed, drink tea and even allowed to live in the saloons, if necessary (and it was just the same true - there was no money to pay for the room).
While I ate a delicious soup with meatballs, I came to the salon customer, all zashkerilis and I also was told to keep quiet. The client was a girl in the room, and by the way, I have not seen or heard.
So the decision was made and I was redirected to another room on the same network (the same owner), the street Korablestroiteley, who can know who in the subject, there is a pretty good 4hkomnatnaya apartment with a through room. The girls greeted me happily, because I did not have, but I was part of at the moment is not struck in the best sense.
Unfortunately, ph-ended I did not survive, and I am afraid of your mind, dear reader. So we have available - Kyrgyz Karina, well, this is nothing like so, but for everybody. Then one pyshnotelaya Madame zadrotstva in WoW and Line Age 2 completely apathetic person and ugly face. I have these folds of fat did not get up once. Next is the lady in years, according to anything - any perversion, every whim for your money. Only through this and leave, for those who are younger but are beautifully offered only a standard set, but more on that later. Well, it is Useful Julia, this red-haired beast, very pretty, however it did not make me particularly was because she herself went on the Internet, print advertising and it came out on a regular basis, and she exhibited her foty not hesitate, and, indeed, that she is such a thing again.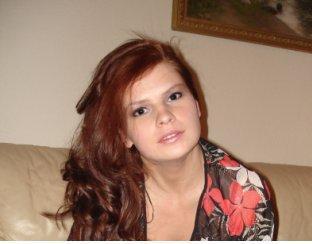 So, we will continue. What do we have? Fifteen crippled? Well, face it. But first things first.
In addition to the girls, the number of which varies from 2 to 10 in the apartment are an administrator, it is a woman in years and considerable weight, which answers calls and office. Overlaid phones and notebooks, she met a client (unless, of course, customers are not on the Internet), chasing girls, me and everyone else, well, in general, a lot of things done, as well as the carrier, it is the security guard who carries a girl to the client on departure and ensures that all was quiet. By the way, the force-majeure situation happens rarely.
Since no one to teach me to teach, I had all the subtleties and delights to comprehend. Let's begin.
We have - girls. They should vtyuhat customers on dating sites, usually a mamba and others like it, that is all mamba-like sites, though, and look differently, and the names are different, too (love.mail.ru for example) are in fact the same base and the person on zaregalsya Lavrushka may write to the girl mamba since in fact they are all on the Mamba. There are other systems, such as dating and Loveplanet, but they are not as effective because of the smaller audience. But I do something about it did not know, and hung profiles everywhere I send Google.
Vtyuhivat them - a real problem. Because first of all, not all give their pictures put on a show for relatives, friends may set fire - did not act any arguments, such as "name Gruzdev get in the body," many girls were either married or had a permanent young people, other , "white" life in the form of a formal study or work, so it was necessary to select pictures for them. And that was like !!! And then the client will say, "What the bullshit you slipped me." That's the dilemma, go and try to understand these women. Sometimes it did manage to find a similar type, it happens sometimes that just is not all clients are distinguished by type of real girl, it's all my merits. I, of course, against such a divorce, but what do you want to live ...
Secondly, the range of services. You think just a prostitute, then gives in all the cracks and fulfills all desires? Certainly not. Oral in a classic in gum and gum - that's the whole range of services. Well, even a massage, but I would not call the intimate service. Anal rare, and even then pay extra to the customer for it had, and asked to count every second, and even how to ask - they say, well why do not you give, and how can that be, and what a girlfriend, yeah, why do this to me for this extra cost is necessary , this will not work, in general, makes the brain to the fullest.
Third, in order to lure the client, it is necessary to introduce "Independent with my friends." Sure sure. Not many were made, but the rules of the game have been and gone. The main thing is when a customer comes, all snykatsya well. Not my idea, so naebyvat people, it is the policy of management and I have to reckon with.
Next. Modera mambas. It is a mere Beach. The questionnaire could just cut it out for anything - not written, no such photo, or someone from the written complain. Blocked at times, but still on the ip, good enough Reload the router and cookies clean - and again, you can Regan profiles. Why Regal, not to use the old? Because the profile falls in the rankings for a few hours, and already have to pick it up for denyuzhku - and denezhek me it is not isolated, by itself, cool as you like. Do not waste your well!
And to zaregalsya re-profile the same girl had pohimichit a photo - to put at least a point some where else to blocking system mambas not rejected the picture right immediately, and then not only the photo is rejected, and the questionnaire immediately can be locked with ip. They fought with us modernizing as they could, because they are something of money they want from us, and do not give me the money that I, for the sake of 50p 200p will spend? No thanks.
So, using a list of addresses mambas (over three hundred) in new tabs I opened girls profiles and corresponded with:
1. normal personality. Such minority. As a rule, the dialogue was limited to the fact that how much it costs, where to call, where to go, what kind of services, well, or even shorter - give telephone number, and then have an administrator work.
2. perverts. That Bring any frills, which strained. I spoke about it.
3. dunce. For this section, I'll take it (but will not be anyone in the offense, just the specifics of the work) chocks, moralfagov, the poor students of losers, who painted himself ohrenet what macho and urged all for free, and other unwanted maloadekvatnyh and for me people.
By the way, after that I for a long time with scorn and hatred on the street looked at 40 years of men - the main contingent of people pester me, because they learn that they do not shine BDSM, scat, golden rain, etc., nachilani fiercely, furiously cursing and name-calling, well, or moralchitalki - the same guys who all sought to instruct on the right path.
Often meet and cross the confrontation - for example, people blurt out that the photo type and straight starts to claim show the true picture of what they were told that the photo now, well, or a typical question of "salon?" To be sure to follow the answer is "no room" Though a lie, of course, but if you tell the truth, no one will come and not make any money. And suffer from it most of all I - to me all these tons of shit fall down, and I get 10% of the order, only on his order, other do not fucking get nerves pulls it all pretty. Photos girls I especially did not survive, but something I did later show, well, besides, I was not working for a long time, and a lot could change what is already here TTX =)
Everything in order!
Correspondence. Mamba. This process is automated, I almost - even wanted to write scripts - but still all done by hand, all correspondence out and skill-speed printing blindly. Over time, stocks of finished answers already knew a bunch of subtleties that girls do not do that, how much it costs, how much and how far to go, almost on the phone to customers posted. Oh, and on the table lay a special administrator tube, on which was written "Sergei", that is, it is my clients to call, rather than print advertising. So, and identify, by order of my 10% were. Well, or the customer himself gave his number and address, and I ran with a piece of paper to the administrator to the kitchen. By the way, I myself am sitting in front of the pass-through room with TV noutom on his knees, and every time a client comes, I again ran into the kitchen and encrypted. Once the customer has decided to make sure that the "excess" of people in the cabin there, and I had to jump out the window to the balcony. Spas order, yeah.
As soon as I settle in to the office and I became more and more privileges, and I was able to send a dick administrator, and to express their opinion on where to open a new office, but about all the time.
What about the girls, because they worked all without a schedule, who had come, some have lived there, but no one was kept by force, no one has taken a passport, not tucked on drugs - on the contrary, drugs are strictly prohibited, and alcohol could Only with the client, I somehow for a beer highly Bugger = (
The distribution of the money. So, the customer pays 2000P per hour, for example. 1000. Of these, gets the girl, and 1000 - is distributed among the rest. As I said, 10% get me (least of all), 10% of the exit and 5% for the cabin of the carrier + DSA, well, a customer sometimes flogged 500r gasoline, 10% of the administrator, the rest went to the owner, who has to pay for the roof , hut, advertising and much more. However, the remaining money is normal because the owner lived in a wheelbarrow all cases.
About shipping girls.
The girls brought home the client, thus it is necessary! Drove he went to the apartment and check if there was unauthorized and whether all is in order. Yes, it irritated many, waiting for the girl, and to you in the shoes comes a hefty redneck and check all the angles. Agree, it is unpleasant, but - this is specifically done to be sure of the safety of the girls. There have been cases were oh.
In conclusion I would say that things are not always so, as I have described. It happens on every I worked not only with this network, also had other, but there is the same rate the structure, all the same. I apologize for the longing for creasy, you got me a little bit knocked thought =) If you have any questions, ask me to tell the extent of its knowledge, can then still that will add, but you lastly photo of "gold" of the ship - before my I was just leaving these girls. Here's the real thing, not personal face.
Posted in [mergetime] 1356434181 [/ mergetime]
Source: