To write a book must first inspiration. However, the writer comes to each his own muse, and she did not come always and everywhere. On What tricks or were famous authors to find the place and the moment when the plot and characters of the book took shape in their head well. Who would have thought that the great works were created in such circumstances!
Ernest Hemingway (1899-1961) all my life to get up at dawn. Even if the day before he drank late into the night, he raised not later than six in the morning, fresh and rested. Hemingway worked until noon, standing near shelves. On a shelf was a typewriter, typewriter lay wooden board lined with sheets for printing. Scribbled in pencil all the sheets, he rented a board and reprinted written. Every day he counts the number of words written and plotted. "When you finish, you feel drained, but not empty and refilled like making love to your loved one».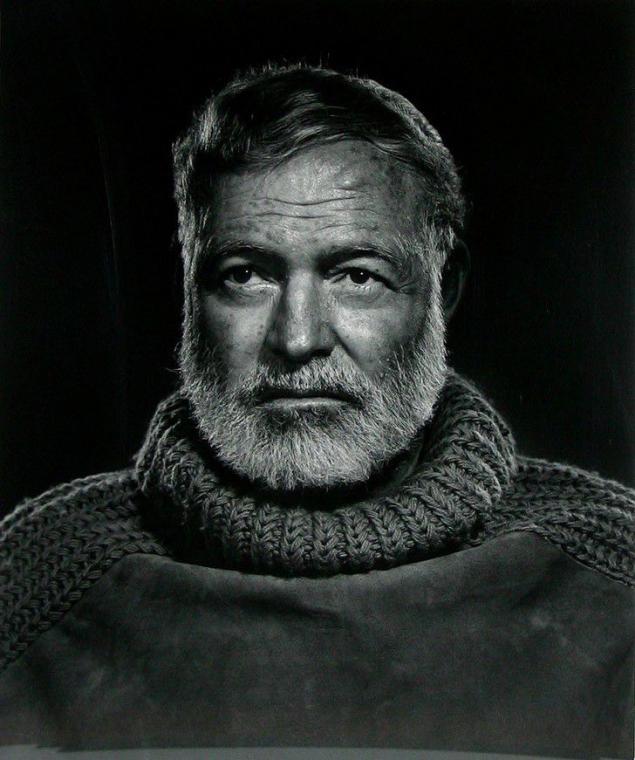 Agatha Christie (1890-1976), already published a dozen books, Inquiry into the line "occupation" indicates - "housewife." She has worked in fits and starts, with no single office or even a desk. Wrote in the bedroom for the washroom or table could nestle at the dinner table in between meals. "I find it a bit awkward to" go to write. " But if you managed to retire, close the door and make sure that no one interfered, I forgot about everything ».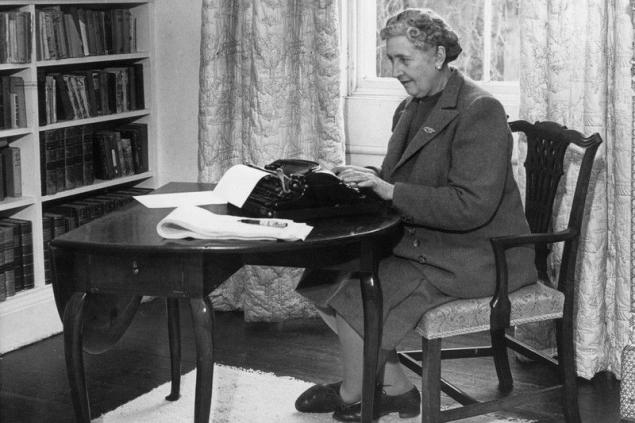 F. Scott Fitzgerald (1896-1940) his first novel, "The Other Side" wrote in training camp on scraps of paper in the spare time. After serving, forgot about discipline, and began to use alcohol as a source of inspiration. Slept until dinner, sometimes worked night revelers in bars. When the attacks occurred activity could one approach to write 8000 words. This was enough for the big story, but it was not enough for the story. When Fitzgerald wrote 'Tender is the Night, "with great difficulty he managed to withstand sober three to four hours. "The subtle perception and judgment while editing incompatible with binge" - wrote Fitzgerald, publisher confessing that intoxicating hinders creativity.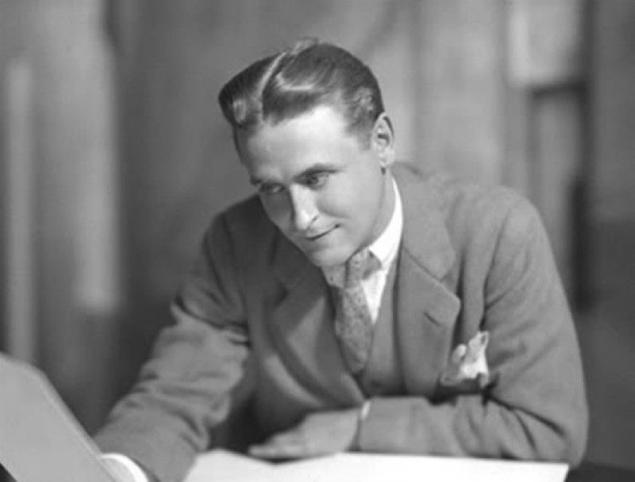 Gustave Flaubert (1821-1880) wrote "Madame Bovary" five years. Work progressed too slowly and painfully, "Bovary" is not. This week - two pages! There where to stuff your face with despair. " Woke Flaubert ten in the morning, getting out of bed, read letters, newspapers, smoking a pipe, and talked with my mother. Then, taking a bath, breakfast and dinner at the same time and went for a walk. One hour later, he taught his niece history and geography, then sat down in a chair and read until seven at night. After a hearty dinner, he spent several hours talking with my mother, and finally at nightfall began to compose. Years later, he wrote: "In the end, the work - the best way to escape from life».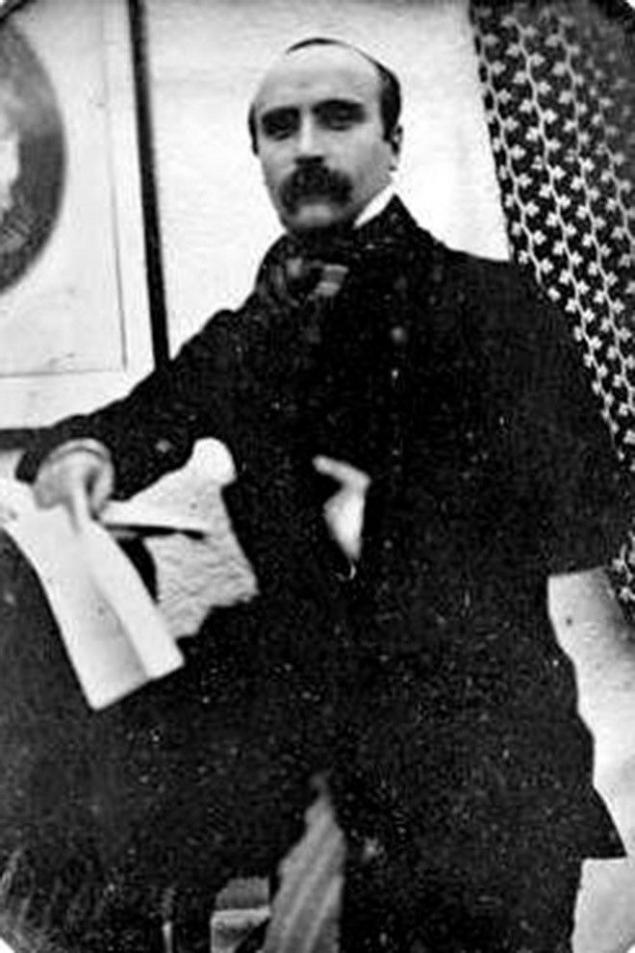 James Joyce (1882-1941) wrote about himself: "Man malodobrodetelny prone to extravagance and drinking." Audio mode or organization. Slept until ten, breakfast in bed coffee and bagels, earned lessons of English and piano constantly borrowed money lenders and distracted by talking about politics. To write "Ulysses", it took him seven years with breaks for eight diseases and eighteen crossings in Switzerland, Italy and France. Over the years he spent at work about 20 thousand hours.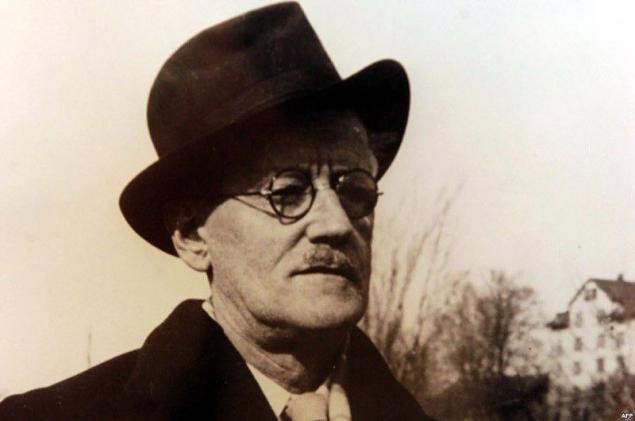 Haruki Murakami (b. 1949) rises at four in the morning and wrote six hours. After work, running, swimming, reading, listening to music. At nine in the evening retreat. Murakami schiatete that repetitive mode helps him to dive into a trance, useful for creativity. Once he led a sedentary lifestyle, gaining weight and smoking three packs of cigarettes a day. Then he moved to the village, began to eat fish and vegetables, smoking and threw more than 25 years of experience in running. The only drawback - the lack of communication. To observe the regime, Murakami has to reject all invitations, and friends take offense. "Readers do not care what my mode of the day, just to the next book was better than the last».
Vladimir Nabokov (1899-1977) sketched novels on small cards that add up to a long box for directories. He recorded pieces of text on the cards, and then the sum of the page fragments and chapters. Thus the manuscript and desktop fit in the box. "Lolita," Nabokov wrote at night in the back seat of the car, assuming that there is no noise and distractions. Becoming older, Nabokov never worked after dinner, watching football matches, sometimes allowed himself a glass of wine and hunting for butterflies, sometimes running with a few instances of up to 25 kilometers.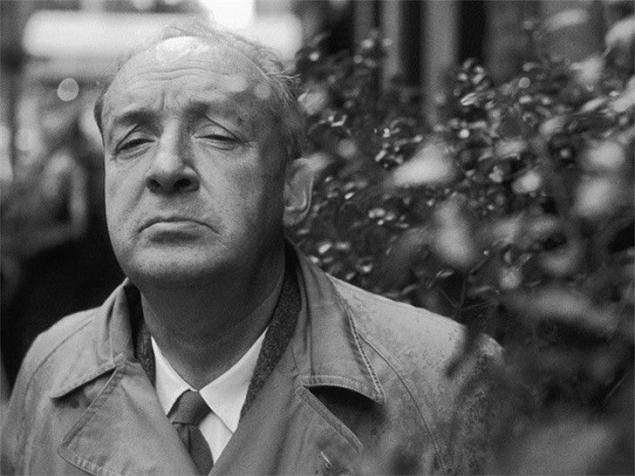 Jane Austen (1775-1817), author of the novels "Pride and Prejudice", "Sense and Sensibility", "Emma," "Persuasion". Jane Austen lived with her mother, sister, girlfriend and three servants. She never had a chance to retire. Jane had to work in the family living room, where she was at any moment could interfere. She wrote on small pieces of paper, and once heard a creaking door, warns her about the visitor, she managed to hide the notes and get a basket of needlework. Jane's sister Cassandra later took over the care of the housekeeping. Grateful Jane wrote: "I can not imagine how it is possible to compose, when the head revolve mutton chops and rhubarb».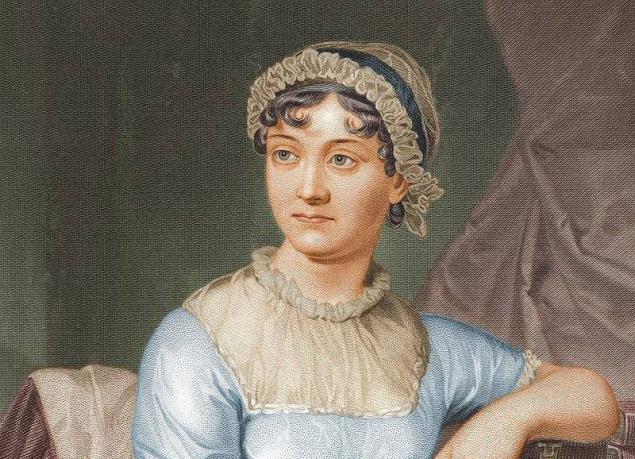 Marcel Proust (1871-1922) wrote the novel "In Search of Lost Time" for almost 14 years. During this time he wrote half a million words. In order to fully concentrate on his work, Proust disappeared from society and almost never left his famous upholstered oak bedroom. Proust worked at night, sleeping during the day to three or four hours. Immediately after waking ignited powder containing opium, - so he was treating asthma. Ate almost nothing, only breakfast cafe au lait and a croissant. Proust wrote in bed, attach a notebook on his knees and put a pillow under his head. In order not to fall asleep, took caffeine pills, and when it is time to sleep, caffeine seizing veronal. Apparently, he tormented himself deliberately, believing that physical suffering can achieve heights in art.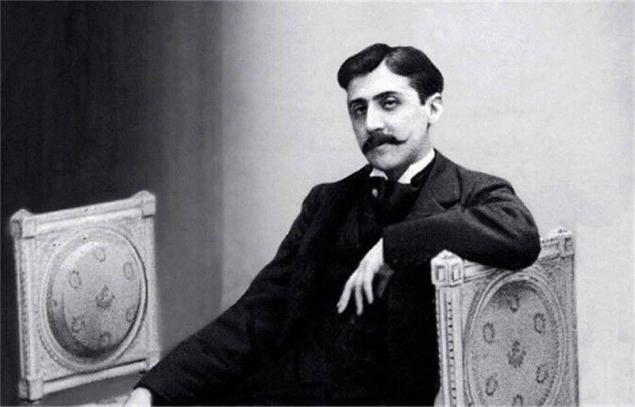 George Sand (1804-1876) is usually written on 20 pages per night. Work at night she came into the habit from childhood, when she cared for sick grandmother, and only at night could do what he likes. Later, she threw her lover in bed sleeping and the night got over his desk. In the morning she does not always remember what was written in the dream state. Although George Sand was an unusual man (wearing men's clothes, and begins an affair with women and men), it condemned the abuse of coffee, a drink or opium. Not to sleep, eat chocolate, drink milk or smoked cigarettes. "When it comes time to give his thoughts form must be completely self-control that scene on the stage, in the shelter of his office».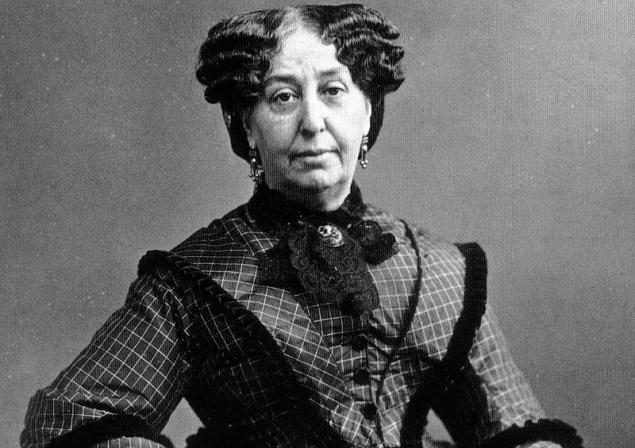 Mark Twain (1835-1910) wrote "The Adventures of Tom Sawyer" on the farm where he built a gazebo separate cabinet. Worked with the windows open, clutching sheets of paper bricks. No one was allowed to approach the office, and if Twain was very necessary, pets blew the horn. In the evenings, the family read Twain wrote. He chain-smoked cigars, and no matter where Twain appeared after it had aired. During operation, it suffered from insomnia, and, according to the recollections of friends, he began to treat her with champagne at night. Champagne did not help - and Twain asked friends to stock beer. Then Twain said that he only helps Scotch whiskey. After a series of experiments Twain just went to bed at ten o'clock, and suddenly fell asleep. All this is very entertaining him. However, it entertained any life events.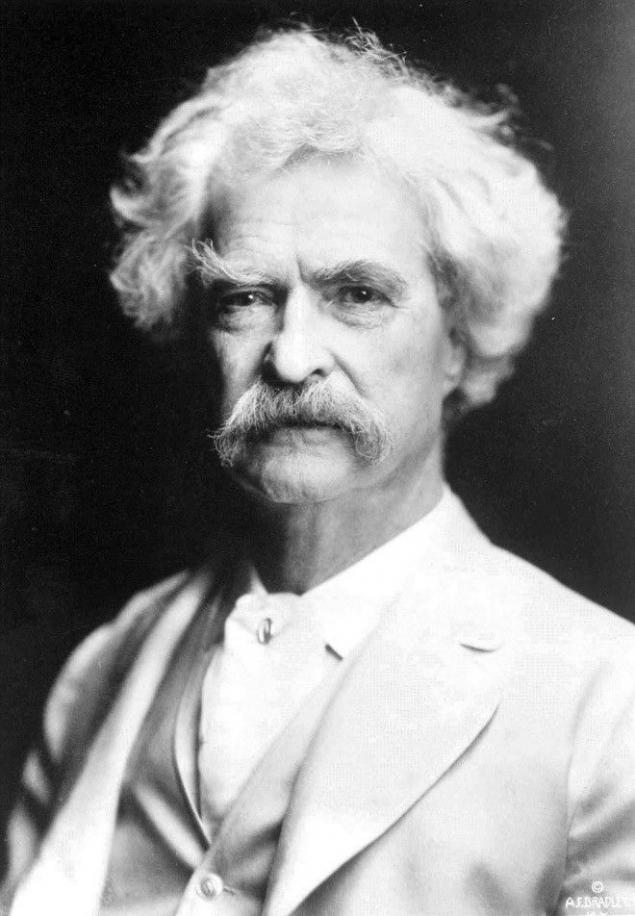 Jean-Paul Sartre (1905-1980) worked for three hours in the morning and three hours in the evening. The rest of the occupied social life, lunch and dinner, drinking with friends and girlfriends, tobacco, and so on. This mode is brought philosophy to nervous exhaustion. Instead of rest, Sartre hooked on koridran, a mixture of amphetamine and aspirin legal until 1971. Instead of the usual dosage for tablet twice daily Sartre took twenty pieces. First drank strong coffee, the other slowly chewed during operation. One tablet - one page "Critique of Dialectical Reason." According to the testimony biographer, in the daily menu Sartre were two packs of cigarettes, several tubes of black tobacco, more than a liter of spirits, including vodka and whiskey, 200 milligrams of amphetamine, barbiturates, tea, coffee and fatty foods.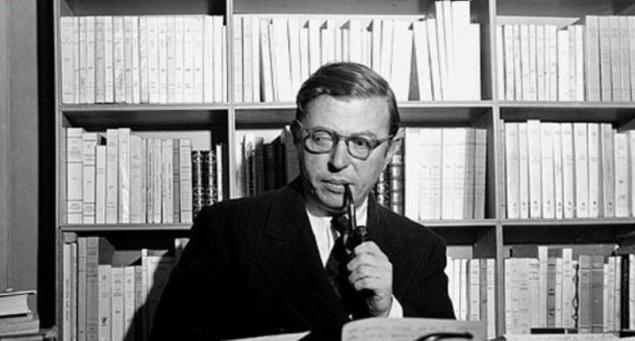 Georges Simenon (1903-1989) is considered the most prolific writer of the 20th century. On account of his 425 books: 200 pulp novels under pseudonyms and 220 under his own name. And the regime did not comply with Simenon worked attacks on two or three weeks, from six to nine in the morning, giving time for the 80 printed pages. Then walked, drank coffee, slept and watched TV. Writing a novel, he wore until the end of the same clothes, supported himself tranquilizers, never written rules and weighed before and after work.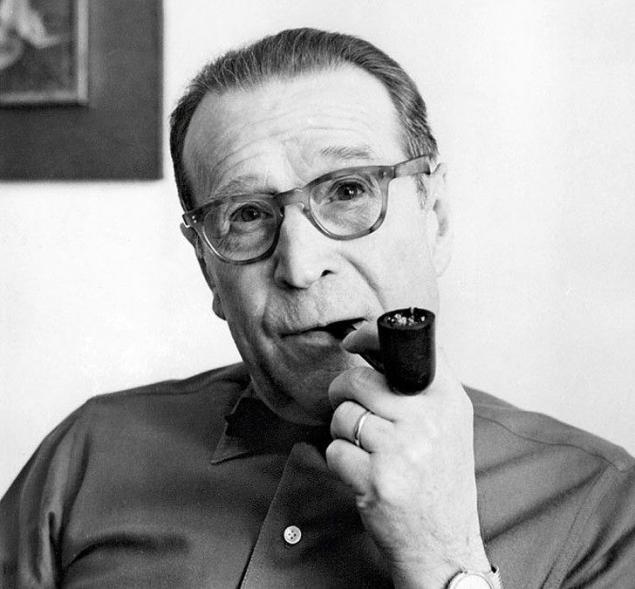 Leo Tolstoy (1828-1910) during the operation was surly. Getting up late, nine o'clock, no one spoke until Feeds without disguise and pricheshet beard. Breakfast of coffee and a couple of boiled eggs and locked before lunch in the office. Sometimes there are quieter mouse sat his wife, Sophia, in case if you have to re-write by hand a couple of chapters of "War and Peace" or listen to the next portion of the work. Before dinner, Tolstoy went for a walk. If returned in a good mood, could share experiences and work with children. If not, read books, playing patience and conversed with the guests.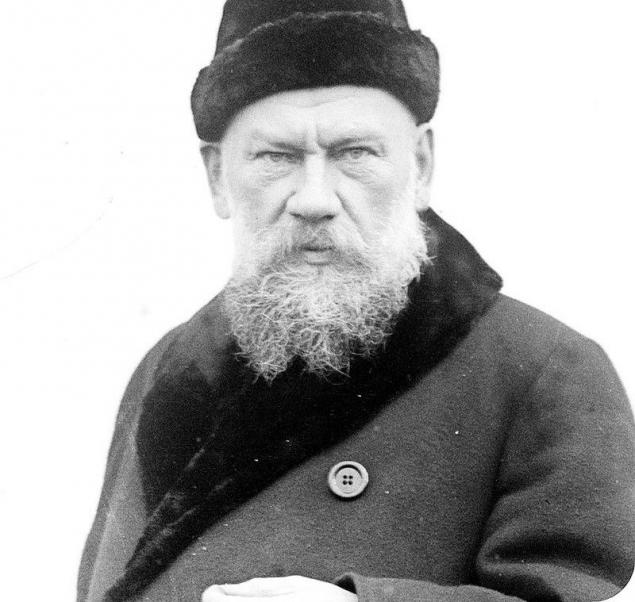 Somerset Maugham (1874-1965) for the '92 life published 78 books. Maugham biographer called him a job writing is not calling, but rather dependence. Maugham himself compared the habit of writing with the habit of drinking. Both easy to acquire and difficult to get rid of both. The first two sentences Maugham invented lying in the bath. After that, begin to write the daily rate of fifteen thousand words. "When you write, when you create a character, he is always with you, you're busy it, he lives." Ceasing to write, Maugham felt infinitely lonely.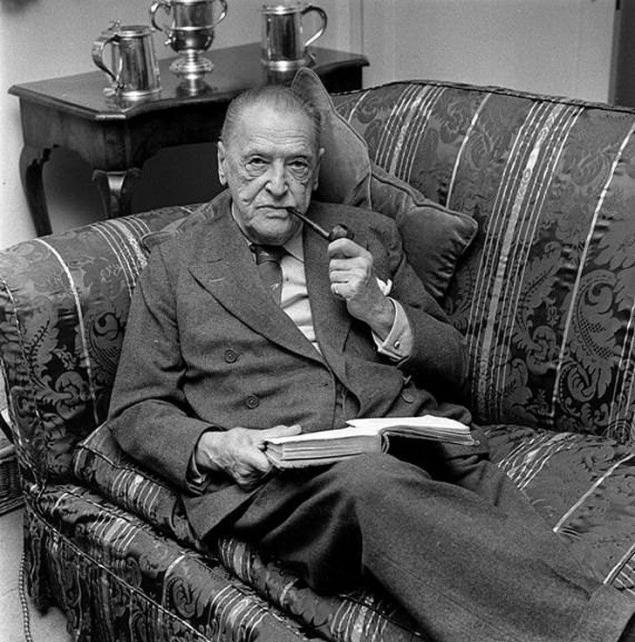 Source: bigpicture.ru