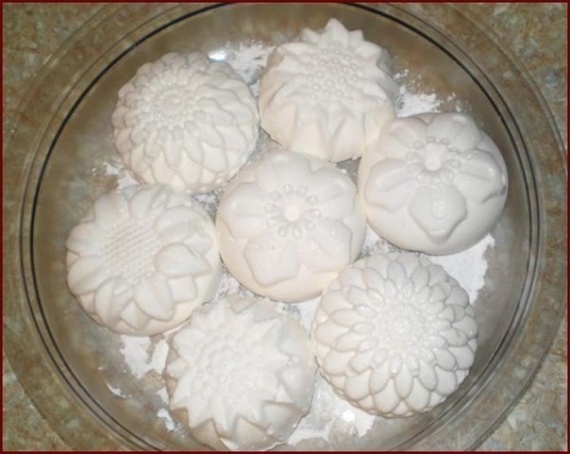 Ingredients:
sugar - 2, 5 cups (or 0, 5 kg)
water - 0, 5 cups (cup - 250 ml)
Soda - 0, 5 tsp
citric acid - 0 5 h. l.
instant gelatin - 25 gr. packing (amount of gelatin can be reduced to 15 grams)
Preparation:
Soak the gelatine in 0, 5 cups of cold water. In a saucepan place the sugar and water, stirring to cook for 10 minutes over low heat, then add the baking soda and citric acid, stir well and cook for another 7 minutes, stirring occasionally. Remove from heat, pour into a mixing bowl and add the soaked gelatin swollen, and beat, starting at low speed and passing on the most powerful. Gradually marshmallows begin to thicken. expanded in cups and 2 hours to wait when it will be easy to keep up with silicone. In my youth, I whipped up until it was possible to lay out a spoon.