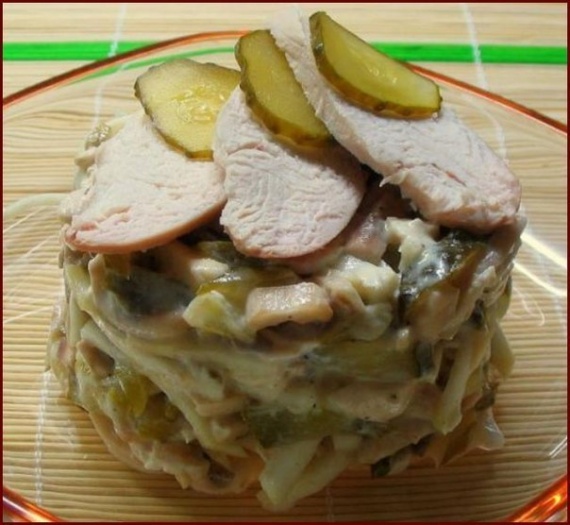 Ingredients:
Celery - 200g
Chicken fillet - 250g
Mushrooms - 150g
Pickled cucumbers - 3pc
Mayonnaise - 6-7 tablespoons
Mustard - 2 tsp
Salt, black pepper
Preparation:
1. Chicken boil, cool and cut into strips.
2. Celery root peel and cut into fine strips.
3. cucumbers and mushrooms cut into strips.
4. Mix together all the vegetables and chicken, add salt (be careful, pickled cucumbers) and ground black pepper. Fill with a mixture of mayonnaise and mustard.
PS: Dress the salad with a mixture of natural yoghurt (125ml), mustard (2ch.l.) and lemon juice (from ¼ lemon).
Bon Appetite!