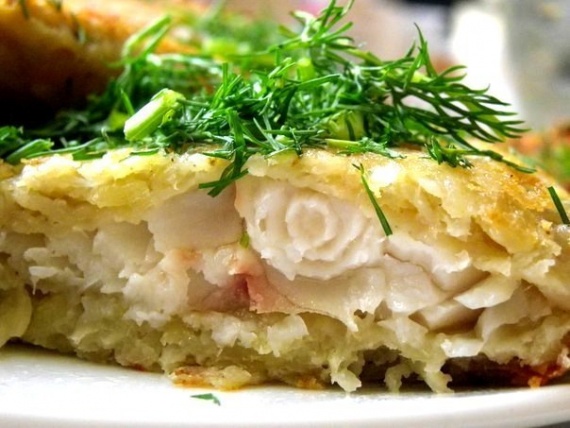 Tilapia in a cheese-potato crust
INGREDIENTS:
• Carcasses tilapia-4 pcs.
• Eggs 2 pcs.
• Potatoes, 4 pcs.
• Hard cheese 100 gr.
• Flour-2 tbsp. l. + Meal for deboning
• Sunflower oil for frying
• Salt
• Pepper
PREPARATION:
1. potatoes grate. Squeeze hands to excess moisture is gone.
2. Add the eggs, flour, salt and stir.
3. Carcasses tilapia roll on both sides in the flour.
4. With both sides pressed to fish potato mixture. Carefully put the fish in the pan with hot oil. Fry over medium heat, the crust is not burnt, and fish remains tender.
5. When one side crust browned, turn over the other. Reduce the heat and fry until cooked. At the end sprinkle with cheese.