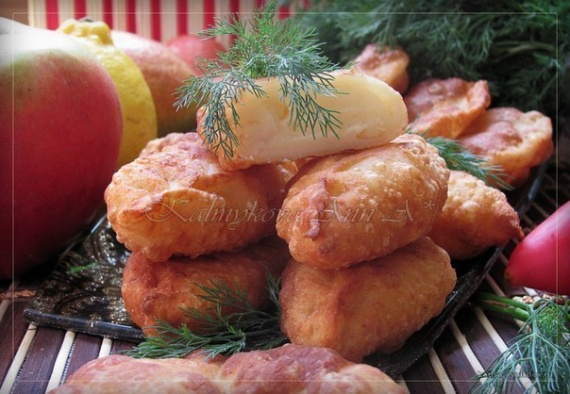 Ingredients:
1 pack of cottage cheese (250 g),
2 eggs,
1ch.l.soli,
1 st.l.sahara,
2-3 st.l.smetany,
2 tablespoons extensible. oil,
1/2 tsp soda (to pay off)
how much flour will. About three cups
Preparation: Mix all ingredients (cottage cheese and sour cream brought blender until smooth) and add the flour,
To get a soft dough. Toppings - any.
Divide into balls and sculpt cakes with any stuffing.
I did potatoes with fried onions (ideally also add fried bacon pieces)
Bake fried.
Bon Appetite !!!