If someone is close to Cheryomushky, be sure to drop by to look at creative courtyards of the area.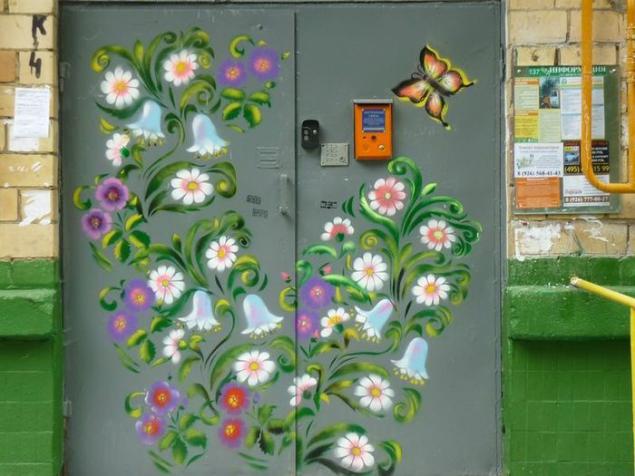 Several five-storey building painted porches and drawings are different.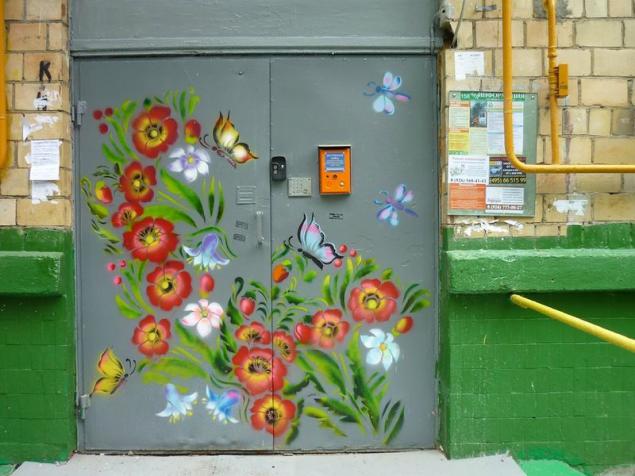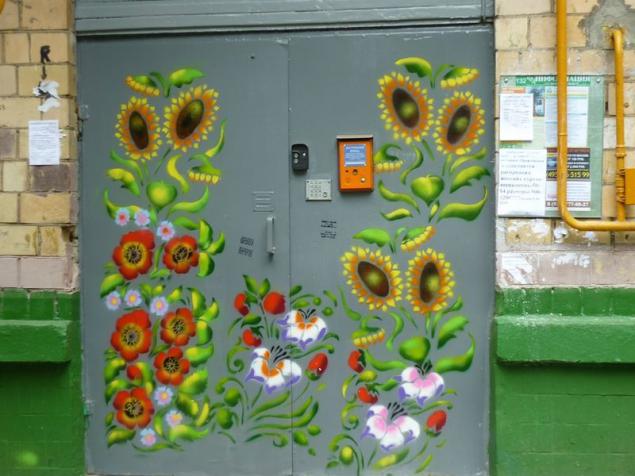 Not far from them install on "Snow White and the Seven Dwarfs." On the skirt of Snow White apparently planted flowers, but have not grown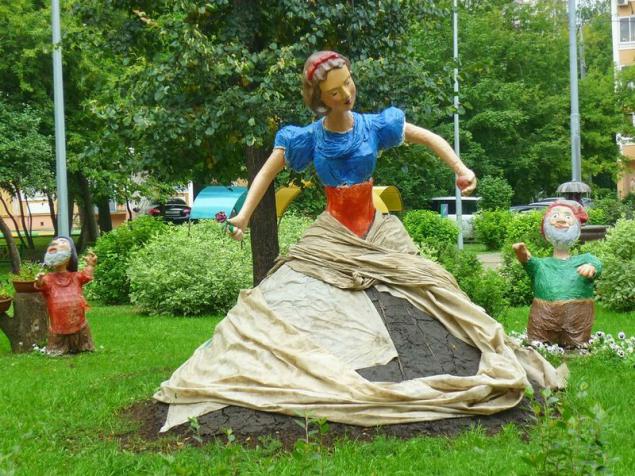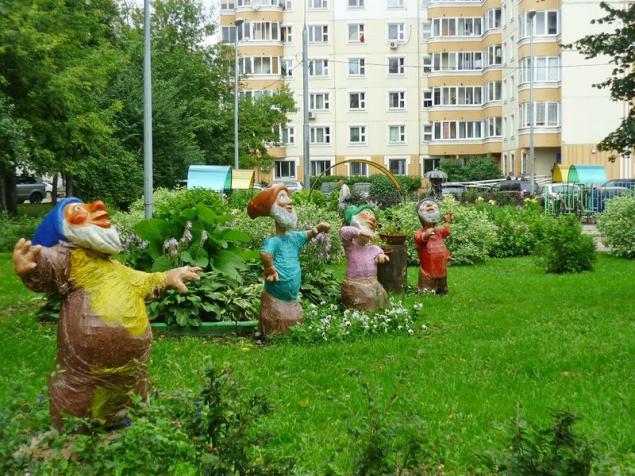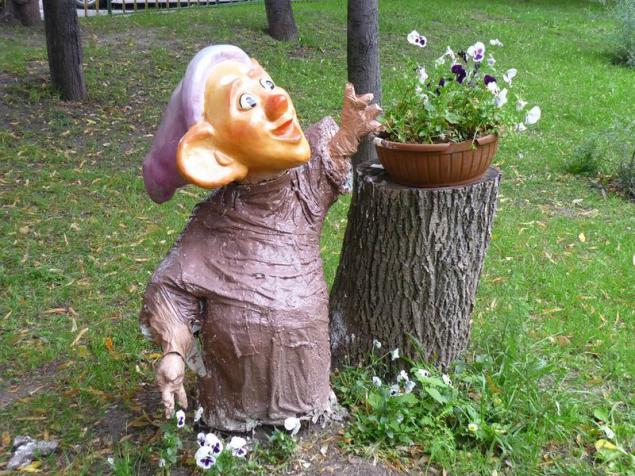 And next to the installation - a fountain with the "sweeties" antique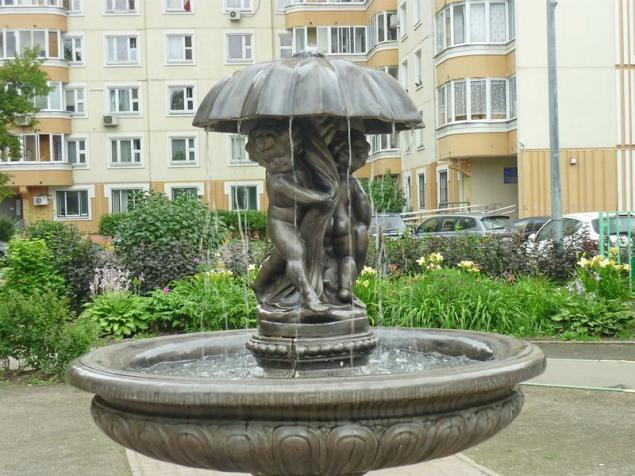 Booth painted with graffiti; These two seemed to me somewhat higher "srednedvorovogo" level. Maybe someone learns that the palace tried to portray?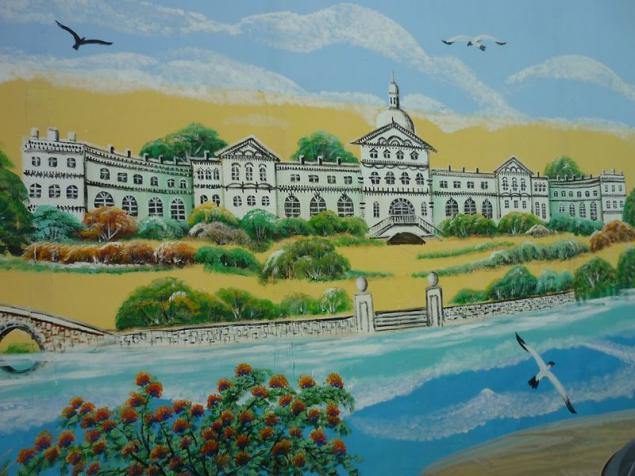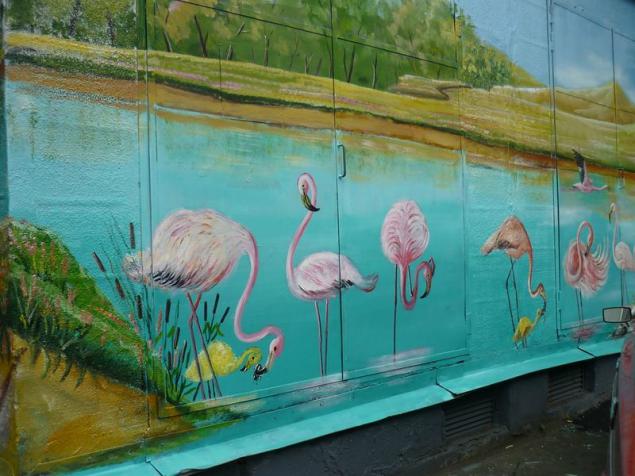 These "model project" or something unique?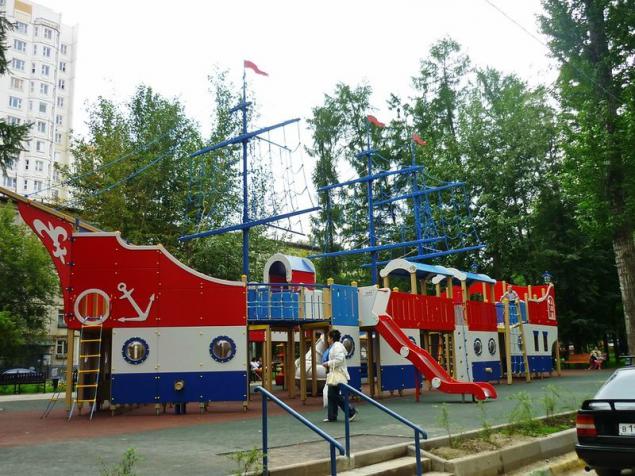 Would not refuse such a site in our backyard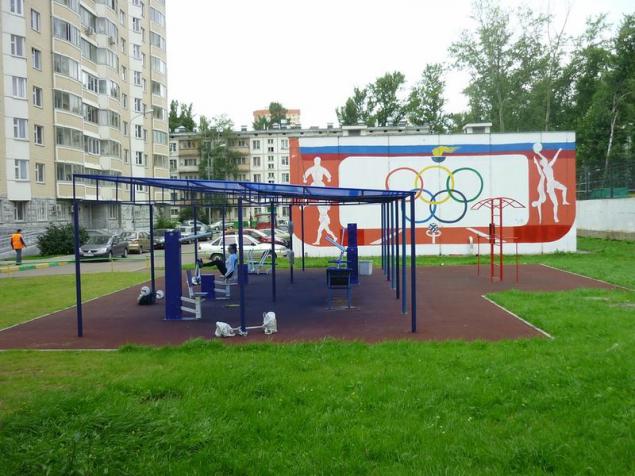 All shown above refers to Cheremushkinskaya area. Leaving him, I went to the academic area to see Pushkin and Lermontov yards (sometimes called magnificently squares, but the title does not pull) located opposite each other. there is Tyutchev yard, but I read about it only after returning home, and he was nezasnyatym.
Pushkin yard was opened in 1999, the opening date of Lermontov could not figure out. Now they, unfortunately, are in decline and the impression of neglect. Alas ...
Pushkin yard. Arbour
These arches are decorated benches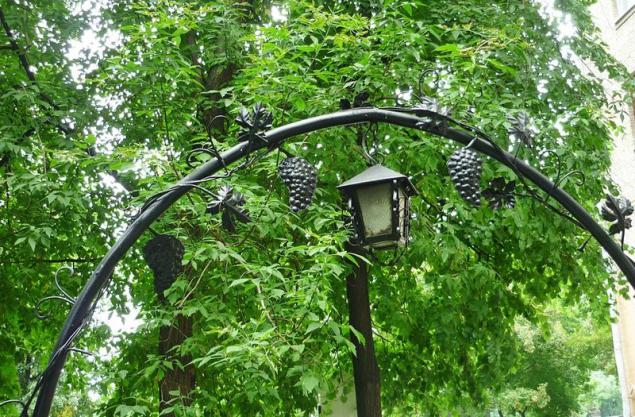 I think that it should portray a copy of The Fountain of Bakhchisarai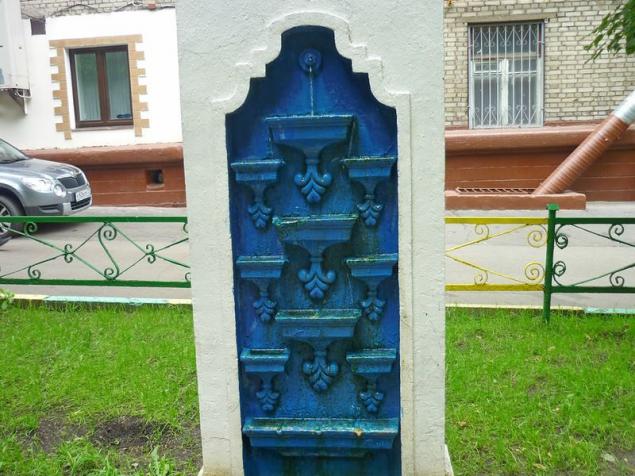 There are stone with silhouette and lines of Pushkin, but he oblez and nefotogenichen.
Lermontov's courtyard. General view.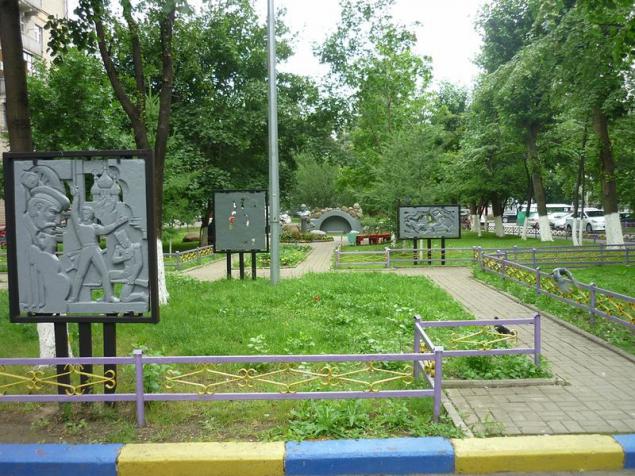 Illustration for "Song of the Merchant Kalashnikov". In the previous photo - "Borodino" and "Novice." There are "Sail»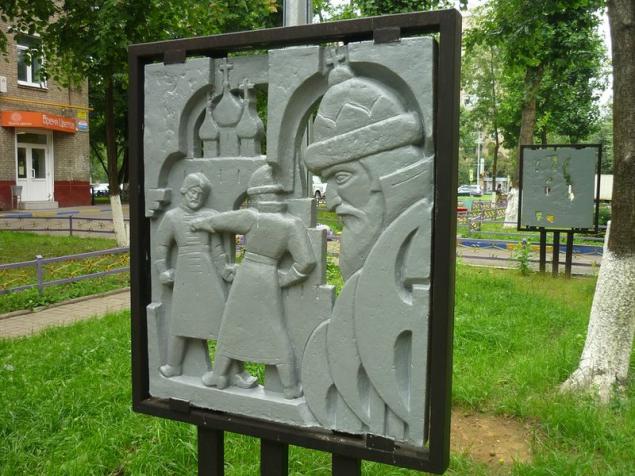 Fountain, alas, does not work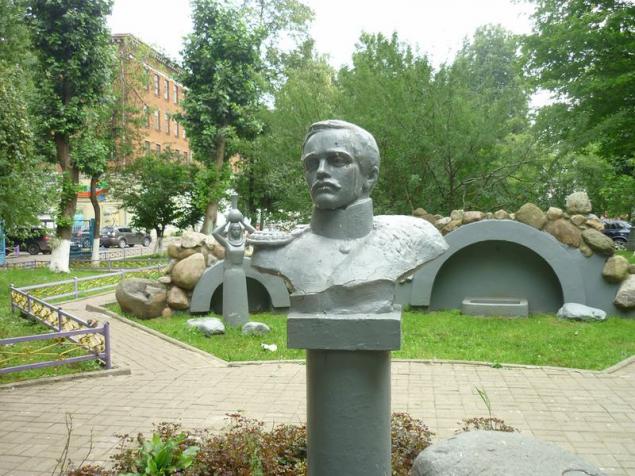 Source: moscow-i-ya.livejournal.com