Landscape designer Georgina Reid presents his new project created in one of the suburbs of Sydney, Australia.
This house and garden belongs to furniture designer Jonathan West and his wife, Shawn and their 4-year-old daughter Zora. They bought this property back in 2006 and lived here for some time before you think about the full arrangement of the rear yard.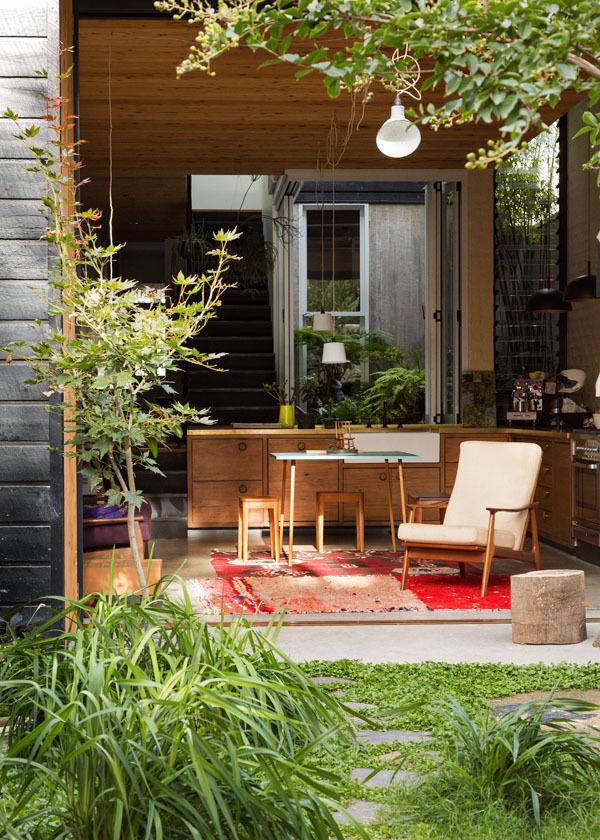 Their house was built in the 70-ies of the last century and bears little resemblance to a modern home. In 2010, they began a thorough renovation, creating in it a sense of contemporary Australian eco-minimalism. With an inner garden and back yard helped them landscape designer Georgina Reid, which is particularly interested in the organization of small spaces.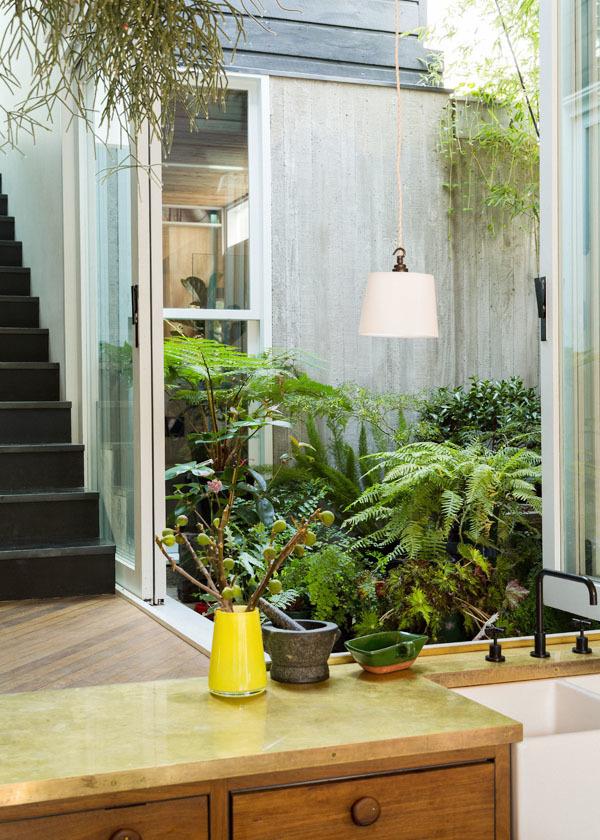 The integration of the design of the patio and internal garden was very important to Jonathan and Shauna, as they wanted six months to spend a lot of time outdoors. Despite the fact that thanks to the glass glazed internal garden was visible from the kitchen, it was even more important.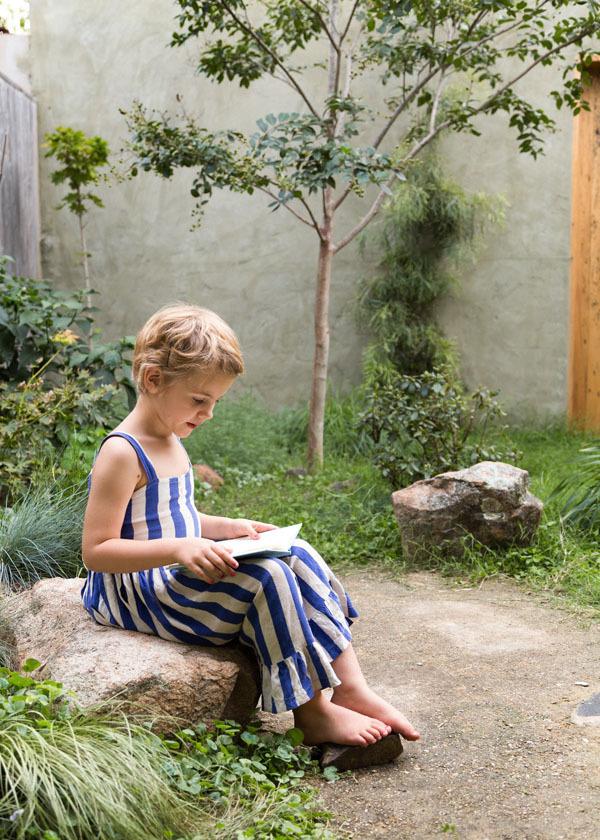 "We wanted to be able to see greenery from every room of the house especially on the ground floor. Thus kitchen, part dining room and living room have an exit to the inner garden, and rear patio is accessible from the special play area, where regularly spends time Zora," says Jonathan, the owner of the house.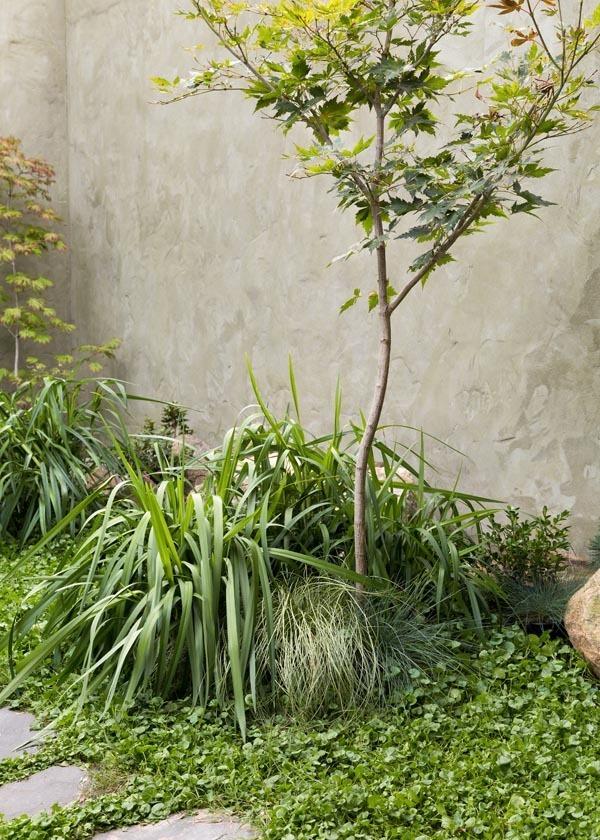 The whole design was based on the expectation that as adults, there's no time to care for him, so all the plants and decorative objects should not require much time for yourself. Limited budget forced me to think about how to use old things again. "The wooden door to the rear courtyard consists of boards assembled in an abandoned house nearby," says Jonathan. "I also found that semi-ruined building of the cellar with wine — cork was rotten, so the drink was completely ruined, but it was interesting this adventure is!"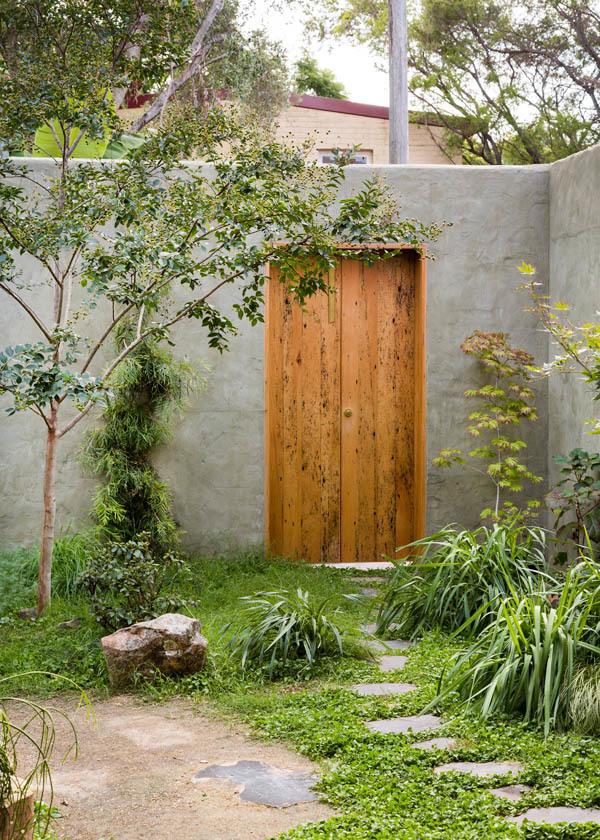 Wife of Jonathan, Shauna really wanted to have a daughter Zora was a place to play in nature. "Despite the fact that we live in the suburbs, not in the center, the portions here are very small, and large are too expensive. We wanted to create a more natural landscape for the Zora, reminiscent of a wild meadow. I hope we succeeded."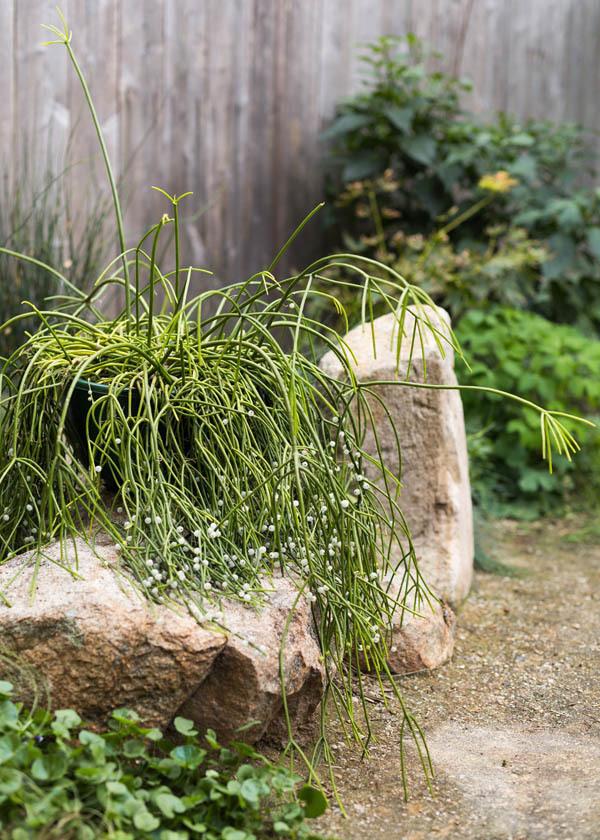 Despite its small size (the back patio has an area of only 20 square meters!) there is enough space for children to enjoy the greens. "It seemed to us that creating a garden on this piece of land is very simple, but it turned out that my husband and I have completely different views, and we could not agree among themselves. I think it was like a challenge for us — if we don't reconcile and we don't find a compromise then the child simply would not garden. This helped us to understand that the end result and teamwork more important than our personal preferences. In our garden proved to be too little room for ego," says Shawna.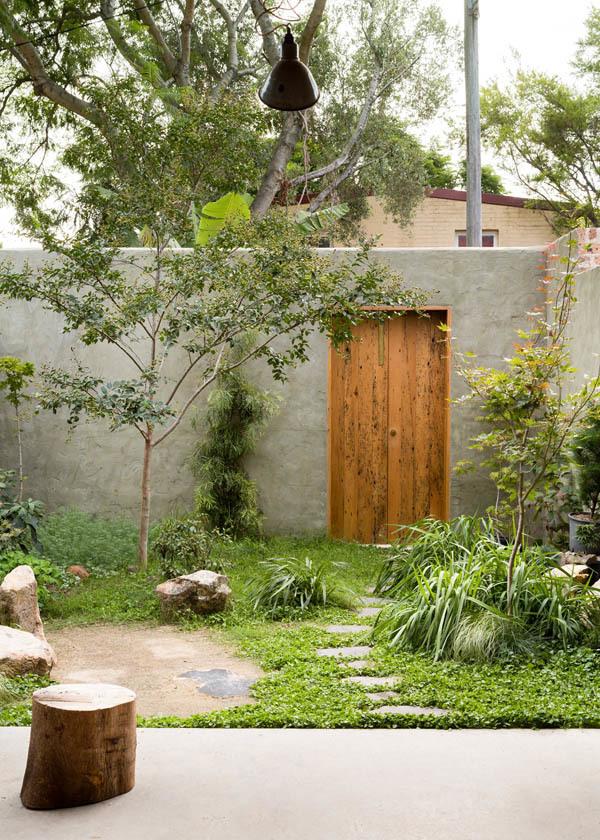 The Jonathan recalls the design with joy: "We were always arguing, but it was fun. I said one, Shauna is more, our designer is the third, and between all these there was a child and said nothing, though for him it was done. It took a lot of patience to finish the project, because sometimes it seemed that your garden want to turn into something horrible. Now, looking back, I realize that it was a great life lesson for our family. And we went through it with a garden has turned a modest and very attractive."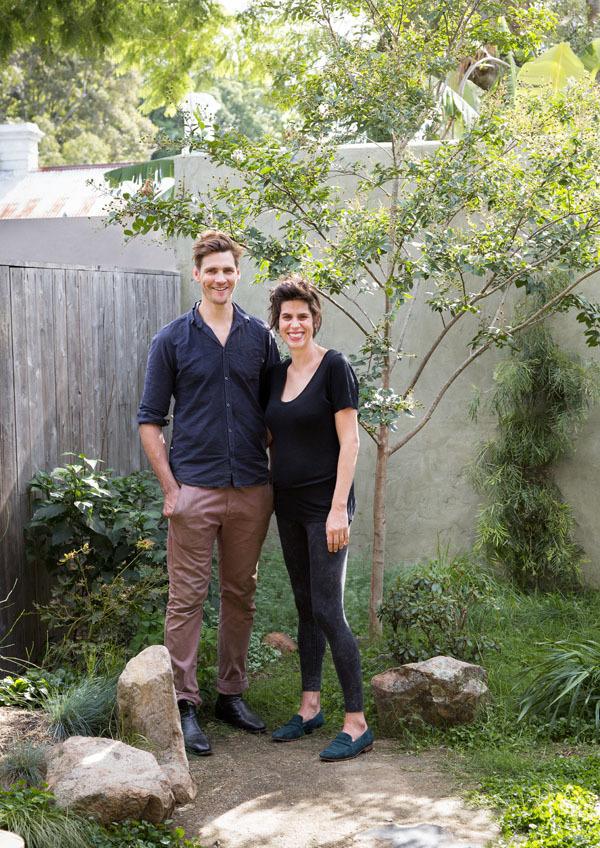 Source: www.7dach.ru