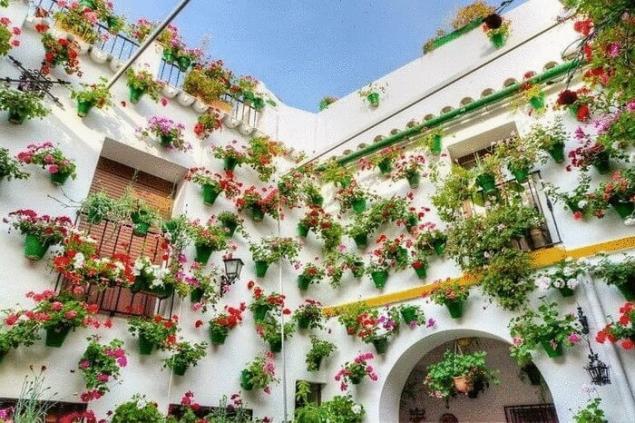 Flower festival in Cordoba (Spain)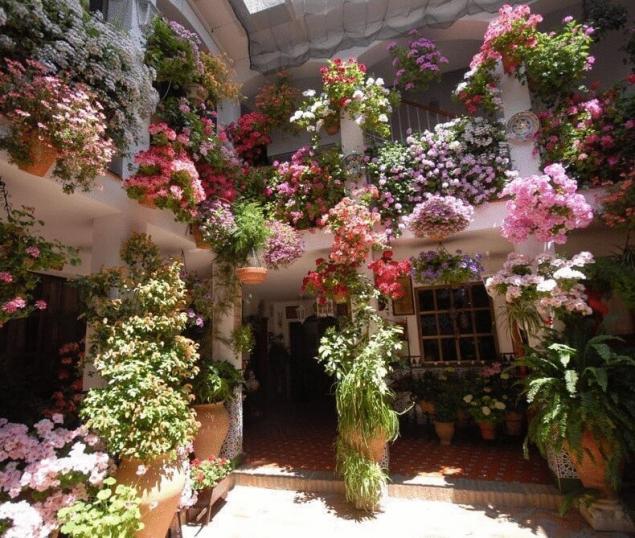 The cozy inner courtyards, or patios, — highlight the architectural style of the Spanish city Cordoba. Every year here takes place the floral festival, and a patio surrounded by greenery. During the so-called "Battle of flowers" the astonished tourists enjoy the splendor and competent jury selects the most beautiful decor.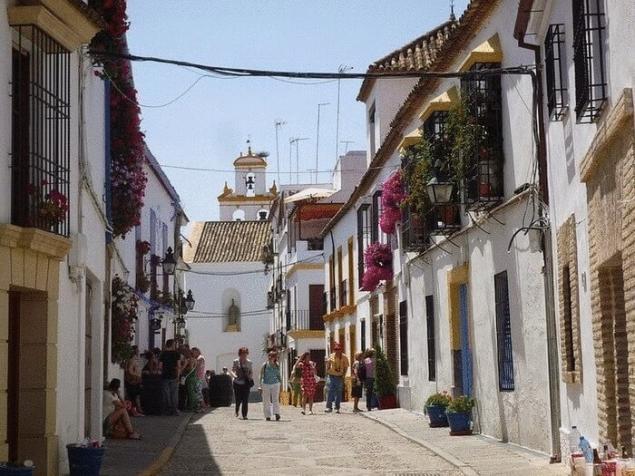 Flower festival in Cordoba (Spain)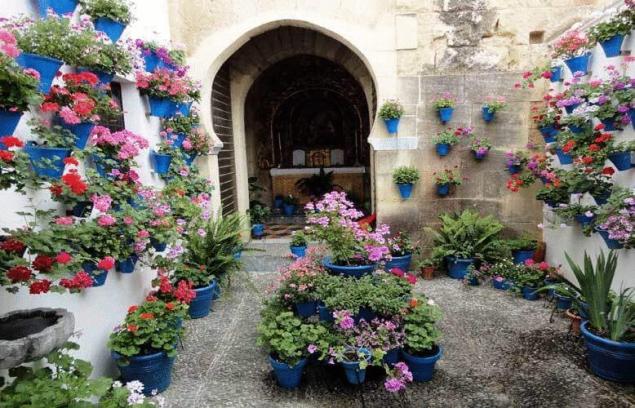 The festival runs for two weeks at this time, a patio is usually closed available to many visitors. Traditional Spanish patios decorated with wrought iron railings, fountains, and on the walls and the balconies are placed the pots of Jasmine, geraniums and carnations, which together resemble floral carpets or the intricate patterns of Islamic mosaics. To win the competition is very prestigious, and besides, the best hosts receive a cash prize.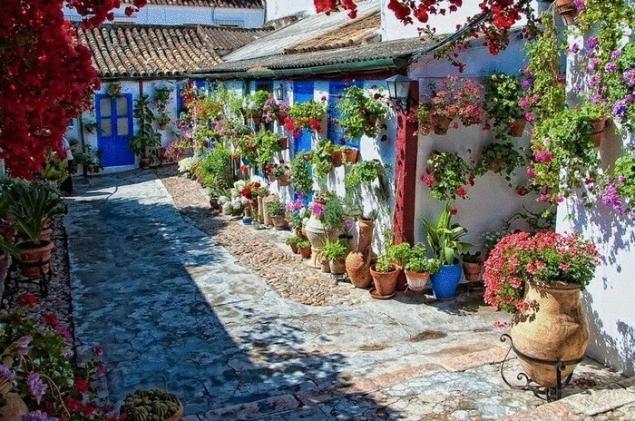 Patio decorated with flowers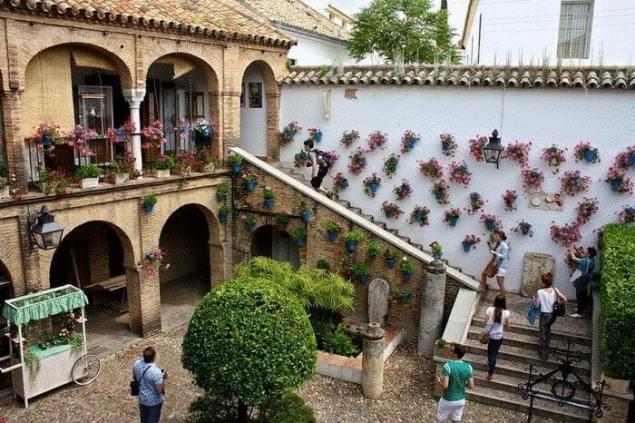 Patio decorated with flowers
In Cordoba patios appeared since time immemorial. They were built by the Romans, who thus struggled with the arid climate. Later, the Arabs began to decorate patios artificial ponds and plants to maintain shade and coolness. So far, the city has a patio, built in the 10th century, when Cordoba with half the population, was the centre of Andalusia, the Muslim Caliphate on the Iberian Peninsula.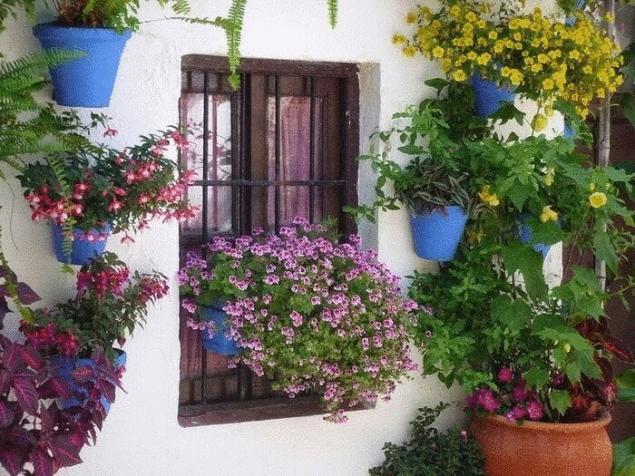 Floral Windows of the houses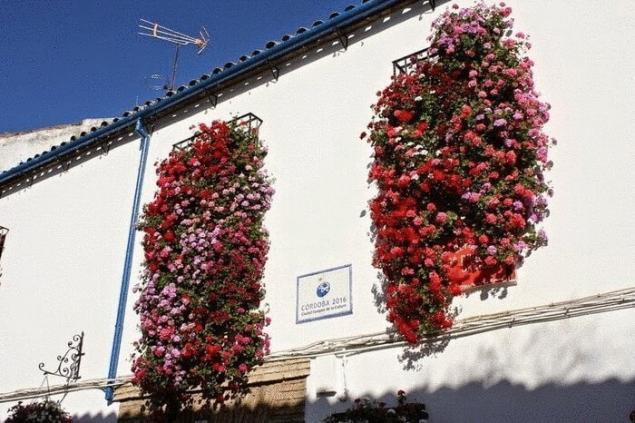 Floral Windows of the houses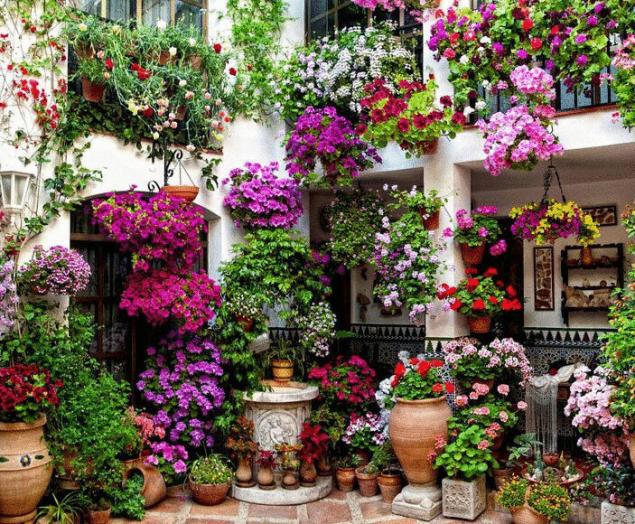 Landscaping a patio is engaged Christians, who won Cordoba in the 13th century. In these courtyards, it was decided to meet the guests and leave the horses. Through the patio and went into the house, as a rule, the first floor used in summer and another in winter. In the 18-19 centuries a patio start decorating with marble, there are the first fountains and closed gallery.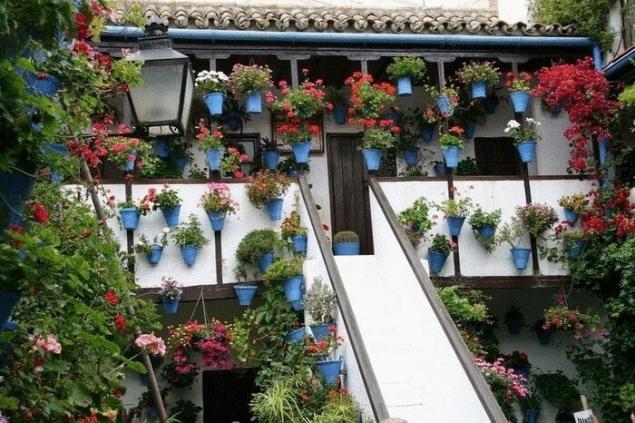 Patio decorated with flowers
The patio festival was first held in Cordoba in 1918 under the auspices of the municipality, and from 1921 held a contest for the best decoration. The prizes was first awarded in 1933, many of the nominations. Usually choose the best modern and historically-preserved patio, take into account the diversity of colors, their variety, composition, aesthetics and richness of placement. By the way, decorating with artificial flowers is strictly prohibited.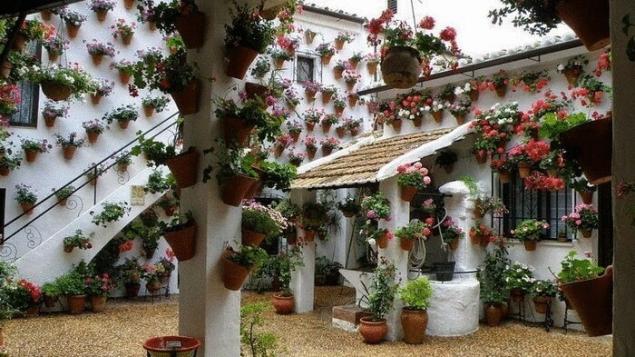 Patio decorated with flowers. published
P. S. And remember, only by changing their consumption — together we change the world! ©
Source: iledebeaute.ru/