Personally, unexplored and photographed patios of our city, and not only notorious center courtyards, and most surprisingly, become interesting courtyards and peripheral areas. + Wonderful walks with his beloved wife on a sunny winter day))))))))) draw up a plan of the route, filled a full tank and drove ...
Will 17 photos + description
01. Yard & quot; Emerald City & quot;
Driving around is located at 13, brings together several yards, do not be lazy, walk around the Old Yard, in each of which the most hidden surprises, from murals to favorite fairy tale characters. The project is conceived with the aim that everyone could plunge into a fairy tale, to feel the magic. In general, the maze of courtyards live fairy-tale characters.
On the wall of a house, you will see the Good Witch Tattypoo relief, as it were, in the courtyard invites guests to Oz. According to the book just on the track of the yellow brick were Dorothy and Toto to get to the Great Oz. On the way they met the Scarecrow, the Tin Woodman and the Cowardly Lion. Figure all of these characters you meet in one of the courtyards. However, unfortunately, Leo mutilated by vandals, and now it does not detect. But it is possible to repair it, and it will take its rightful place in this tale.
Unfortunately dress up to state that from the former ideas is little left, tried comrades vandals, a total of sad stories of the inhabitants of the houses in the street of Truth, first disappeared bells on the hat at the Scarecrow, and then there were inscriptions on sculptures, and then it came to the Lion.
1. Photo Cannibal & quot; Scary patio & quot;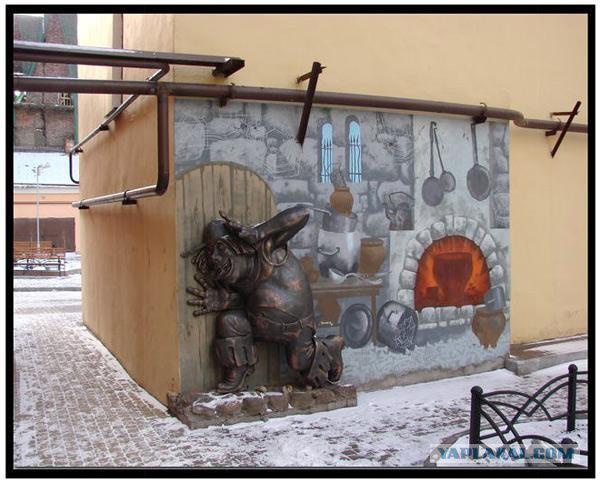 2. Photo Tin Man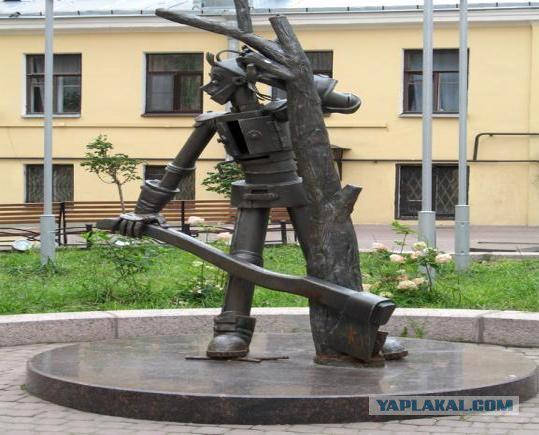 3. Photo Vilinov. Unfortunately it is also no longer exists. In the first courtyard there is a playground, stylized emerald city, each tower crowned & quot; Small emerald & quot ;, small green pieces of glass attracted the attention of local gopoty, up, all looted and broken, sad (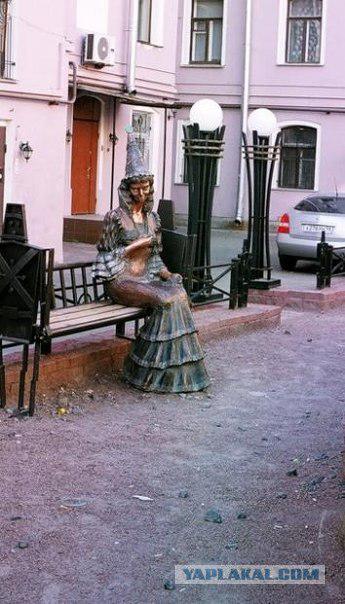 4. Scarecrow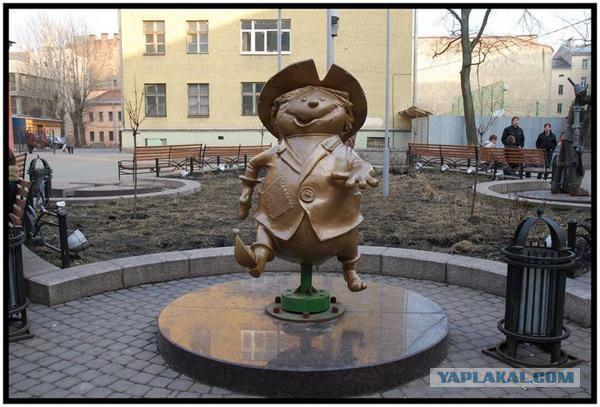 5. Leo. Once he stood in the courtyard, but vandals have tried lion is no more money for its recovery is not present (((((((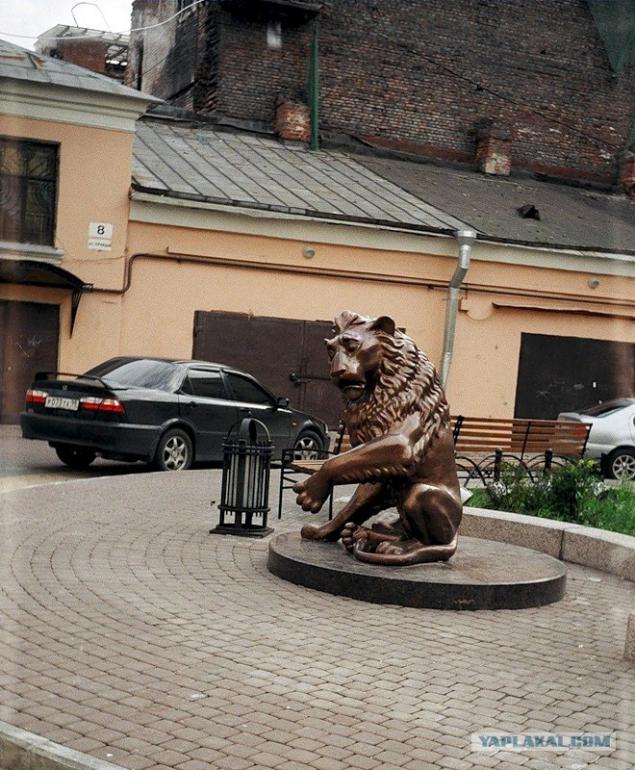 6. Characters "terrible patio" symbiosis of painting and sculpture small plastic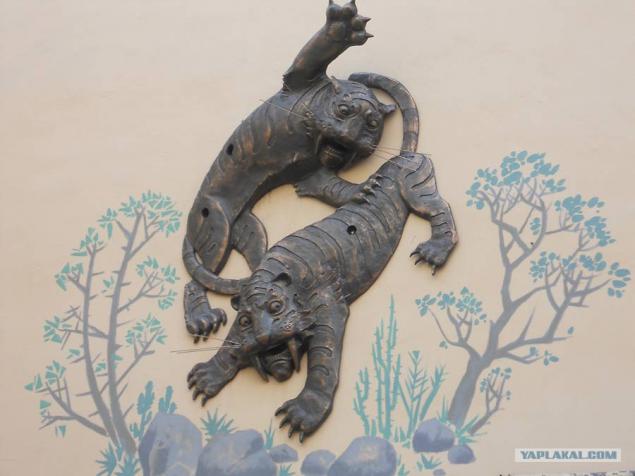 7. Through all the courtyards passes them yellow brick path, along which the Emerald City fairy tale characters.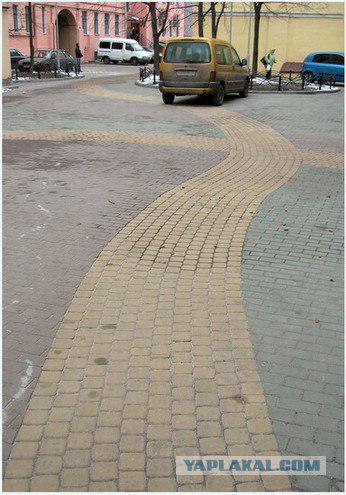 8. It was in one of the courtyards once and Faramant guard, but he, too, unfortunately we did not see local guard said that 70% of its former magnificence lost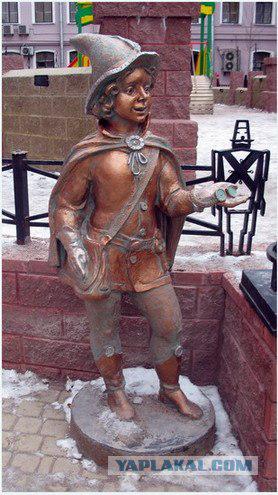 Source: