No flights Petersburg - Moscow, organized by the Imperial Russian Aeroclub in July 1911 was at the time "a colossal step forward in our young aviation". The initiator of the flight was a famous aeronaut Colonel S.I.Odintsov. In February 1911, formed an organizing committee flight, the honorary chairmanship of which assumed V.kn. Alexander, and he was elected Chairman of the Committee, the then chairman of the State Duma A.I.Guchkov.
From the treasury was allocated 100 thousand rubles.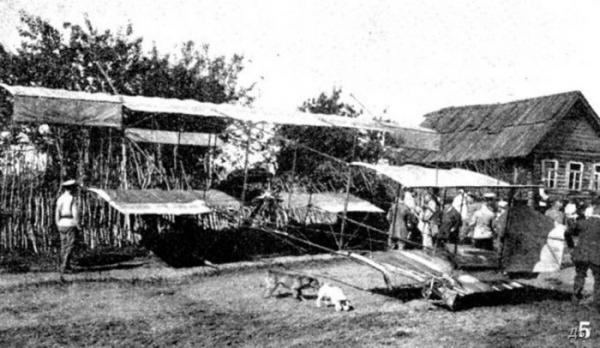 Apparatus Kostina after launching in Valdai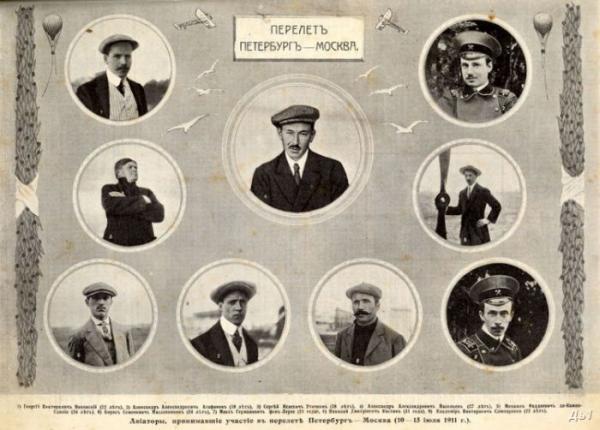 "Fly from St. Petersburg to Moscow! From these words, breathes some fantastic tale. Fly at will and desire, the wind is not a toy, but a true free bird - this bold and bizarre fantasy already fulfilled. Despite the enormous burdens of this flight, despite the lack of a good alarm, wildness and lack of culture area, through which had to fly our heroes air, and where it was almost impossible to find a comfortable descent, one of them went through all the designated space, and first joined us Petersburg and Moscow by air. This single - A.A.Vasilev ».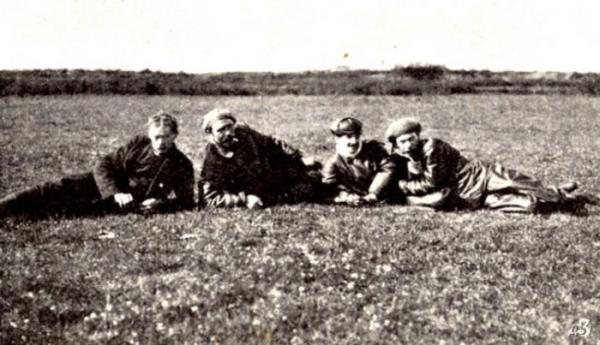 Aviatory Kostin and Agafonov with its occupants unto Valdai.
The flight recorded 12 pilots, but attended only 9.
The route from St. Petersburg to Moscow was divided into 10 plots, and monitoring stations were assigned Tosno, Chudovo, Novgorod, sacrum, Valdai, Vishny Volochyok, Torzhok, Tver and Klin. The greatest extent of each individual flight equal to 87 versts (Valdai Volochyok Vishny), the smallest - 50 versts (St.-Tosno).
The place was starting airfield T-wa "Wings" at the Commandant field. Start was appointed on July 10. At 3 am came the warning gun and started flying.
First launched S.I.Utochkin. The flight went five and four monoplanes biplane. Three biplane with passengers.
The first setback suffered M.F.Kampo-Scipio. First he lost his way, then he burst tank with gasoline, and he sank to 15 miles from Petersburg. He returned to St. Petersburg, to the next day to start again with the latecomers Slyusarenko.
Flights St Petersburg-Tosno fell B.S.Maslennikov. The machine broke, but he was unharmed.
Chudovo failed M.G.fon-Lerche, getting hit in the head during the descent.
Aviator fon-Lerche on "Etrik" nad vzmorem 10 iyulya 1911
In Novgorod refused motor at "Bleriot" Utochkina. He fell into a ditch, but was unharmed. Correcting the damage he went to further flight. But before reaching the sacrum down again. At this time, from 500 meters to the river Ch'ing, he was hit by a monoplane and had them thrown into the river. With fractures of both legs and a broken collarbone, he was fished out of the river by local peasants and transported to a local hospital. Apparatus his shattered.