Recently, very often it becomes the ground to sink in different parts of the world.
Take a look at a selection of photos sinkhole from around the world.
Los Angeles, September 8, 2009. Fire truck fell into the hole caused by the breakthrough aqueduct.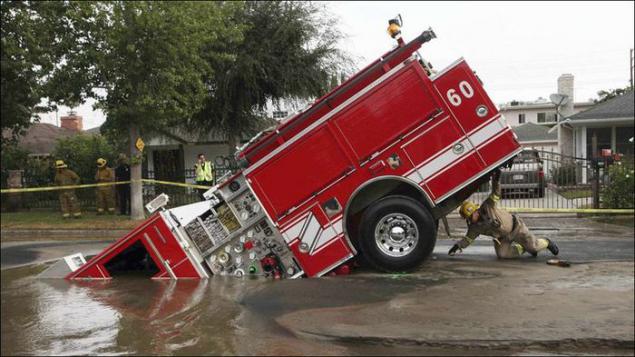 Seattle. November 11, 1957. It took two years to seal failure.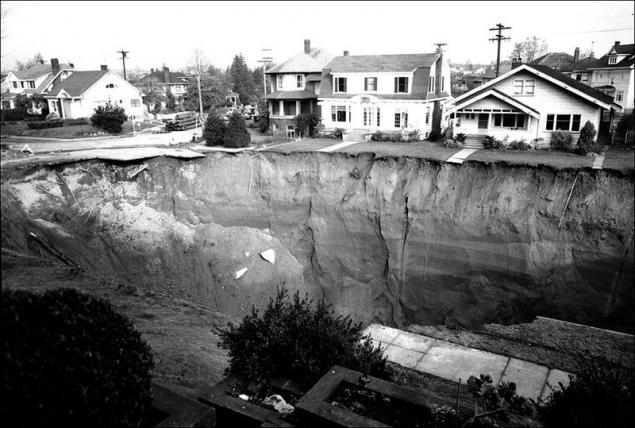 Guatemala. February 23, 2007. Failure engulfed several homes.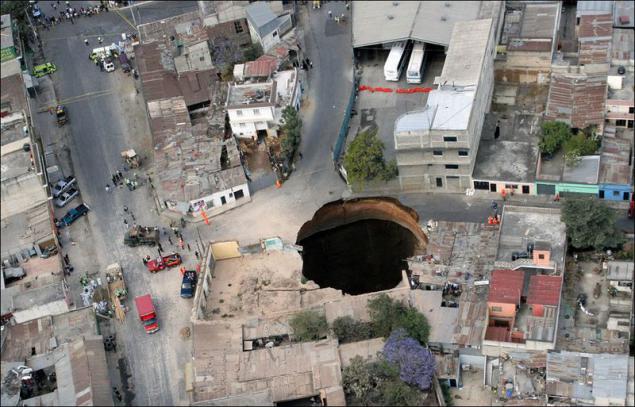 Guatemala. February 23, 2007. Failure engulfed several homes.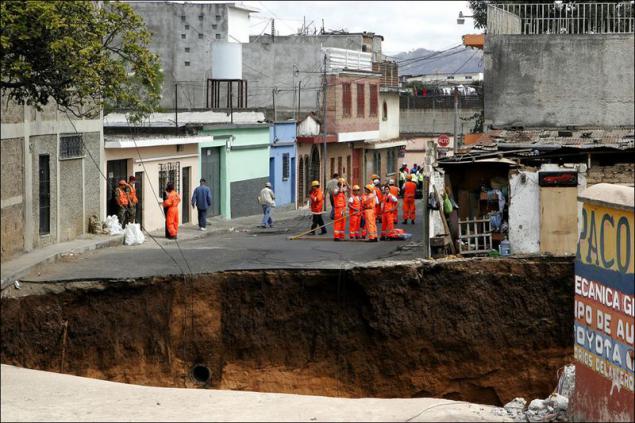 Winter Park, Florida. May 11, 1981. Aerial view of the failure, which disappeared several sports cars, house and pool.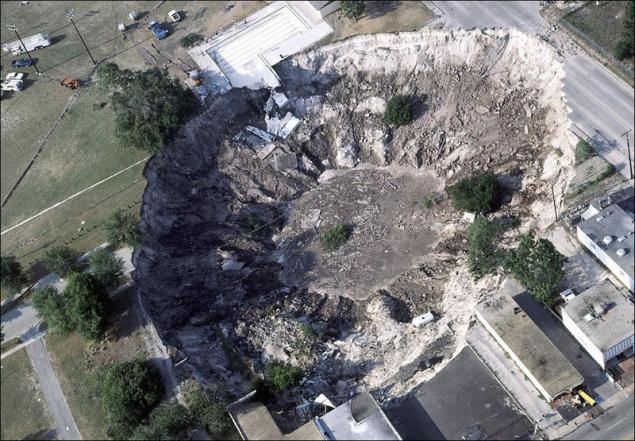 The failure of the depth of 12 meters in the house in the north of Guatemala on 19 July 2011.
Beijing, April 26, 2011. Section of road collapsed under a truck.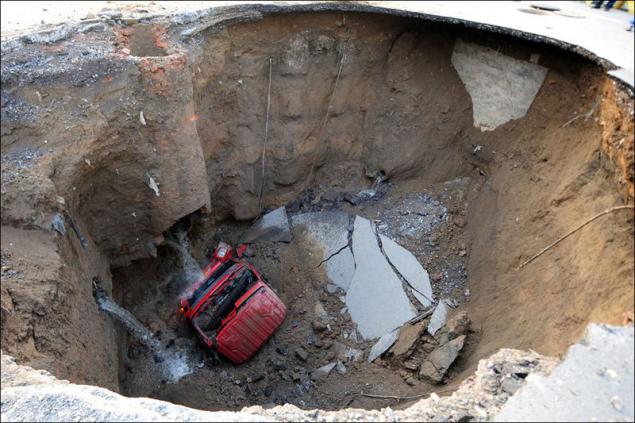 Failure on a hill in San Diego, October 4, 2007.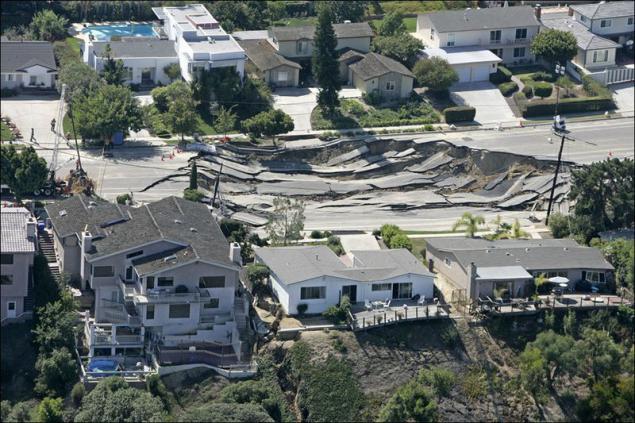 North of France, June 19, 2001. Five-meter failure, which dropped two cows.
Landslide in Saint-Jude, Quebec, May 11, 2010. Lost family of four.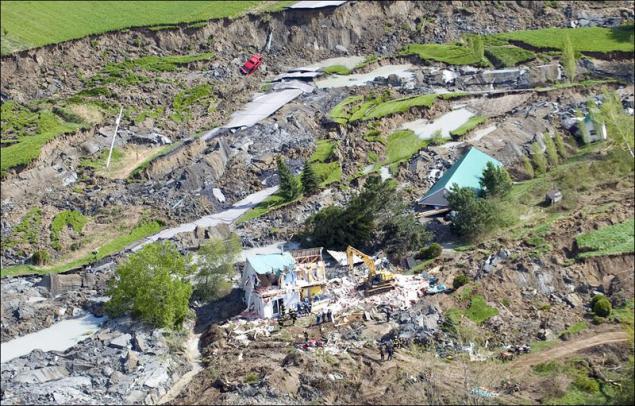 A huge hole in Florida. July 13, 1994.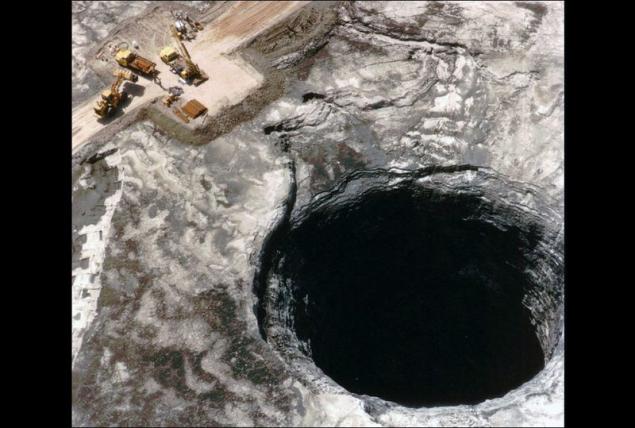 Kind of an aerial view of a series of failures in the drying Dead Sea, Israel, November 10, 2011.
The collapse of the mine in Austria July 17, 1998. First part of the mine collapsed, it became filled with groundwater. We missed a miner. Ten rescuers entered the mine. There has been a large-scale open mine collapses. All ten were killed. And the miners who were looking for was found alive after ten days.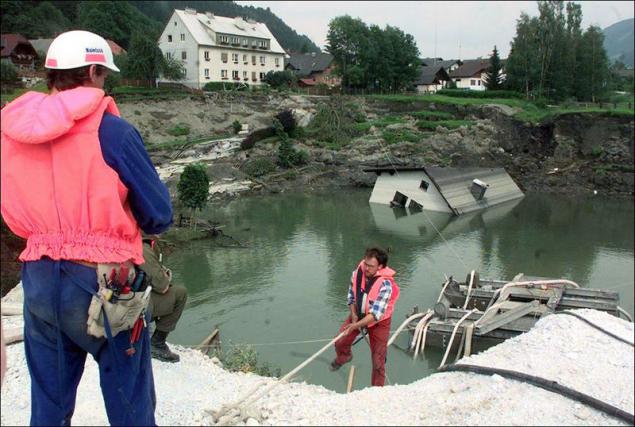 Guatemala May 30, 2010.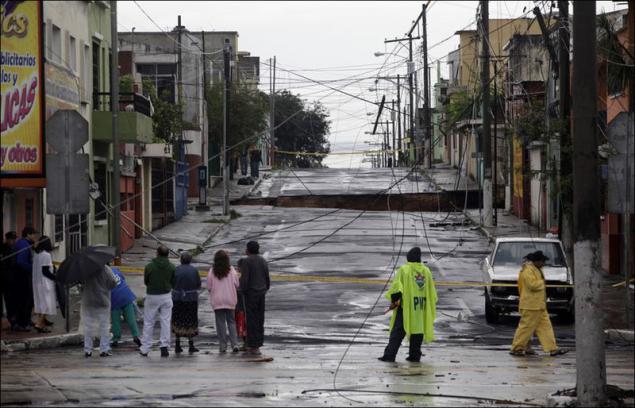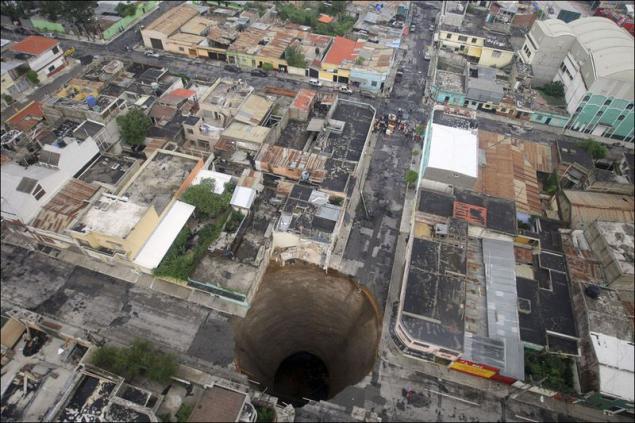 China, Jan. 28, 2013.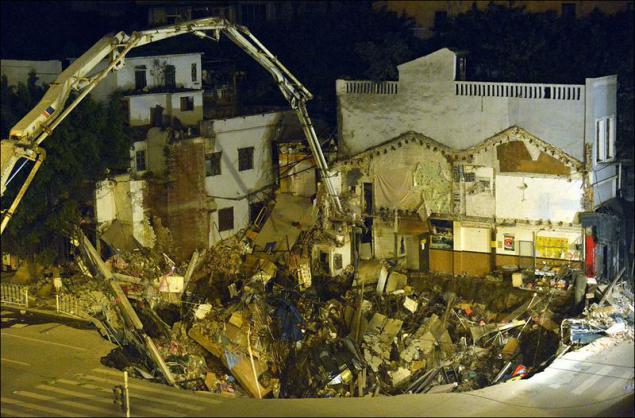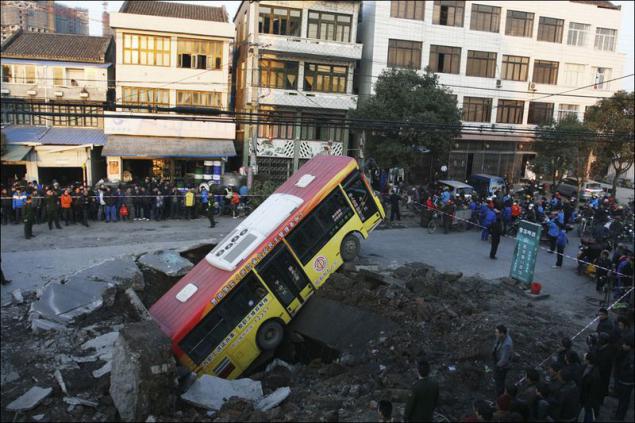 People are standing next to the 25-meter karst holes in the village of Guangyuan, Sichuan Province, Feb. 28, 2013.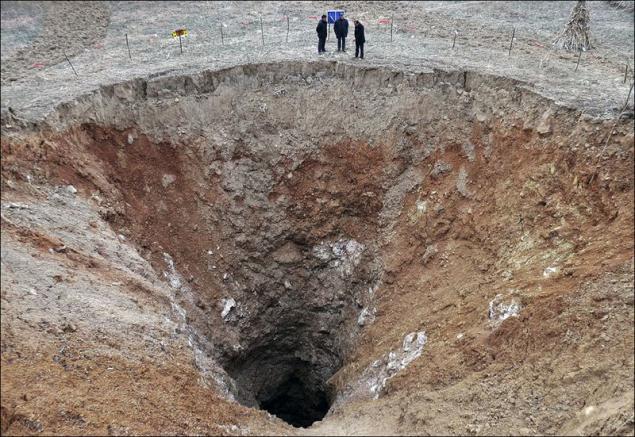 A large crater in the German town of Schmalkalden, November 1, 2010.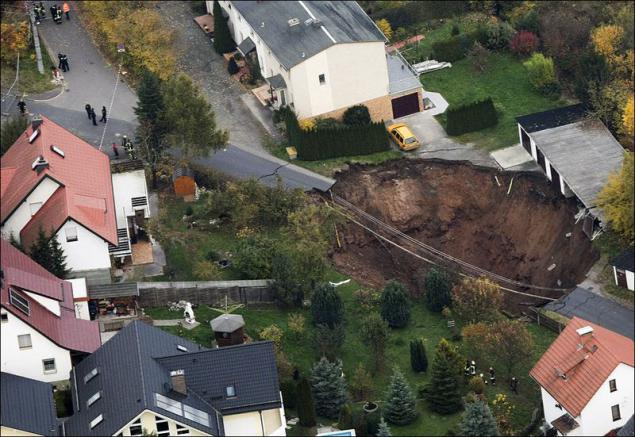 China, Sept. 28, 2012.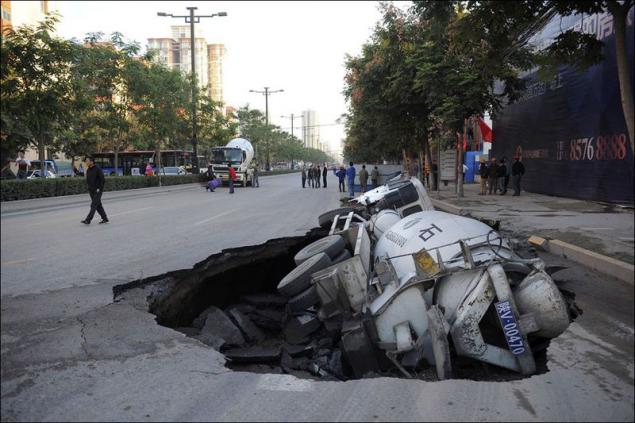 Guangzhou, Guangdong, China, Sept. 7, 2008.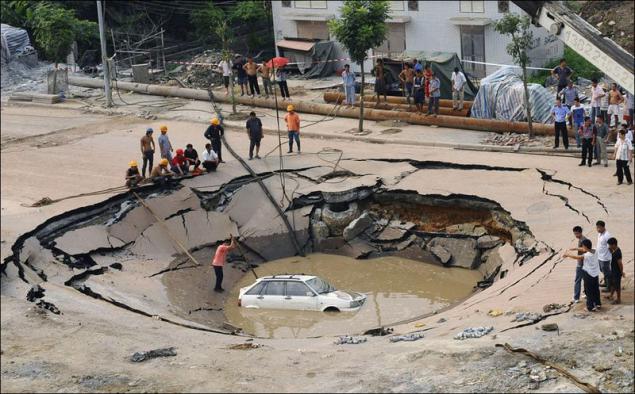 A huge sinkhole in China's Hunan Province, June 15, 2010 destroyed 20 houses.
Source: bigpicture.ru