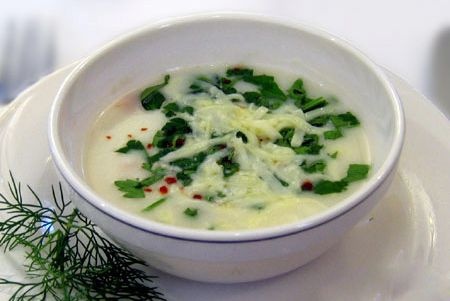 Employers in the current economic situation in the country and the labor surplus in the market is not a special ceremony with employees. It is understandable. Do not like - bring all four. Wanting to take your place - just whistle. Even in the not too well-paid work. And you can underpay. And the salary delay. And what is it? If you value their place - will suffer. And still suffer. In different ways, though. Who will gather incriminating evidence and fell to competitors. Who before leaving paralyzes LAN. In general, people excel as the opportunities and scope.
Well, if you make such a massive dirty trick is not possible? Also it does not matter. Seek and ye shall find. If you wish, you can always find a way and method. Even if taken from a joke. And, in fact, anecdote something that really the case? That's it.
That former employee dining room for the deputies of the Verkhovna Rada is not particularly bother yourself way that you can repay their benefactors for a fabulous salary of three thousand two hundred hryvnia. She generously visitors dining products salivation. Spit in the soup, borscht and other dips. But has been convicted of a deputy from the Communist faction. Meticulous Valentin Matveev found in his soup traces of spit. And why is he so carefully researched dish? Well, the deputies - they are.
In general, banished from the kitchen Madame Borshchenko name of the holy of holies. But she is not upset. Sensing journalistic interest in spicy topic, threatened to write a book. I wonder what is going to paint in his opus. Who gave more than all his attention? Or what food can spit the most unnoticed? Curiously, after all. Well, let's wait bestseller