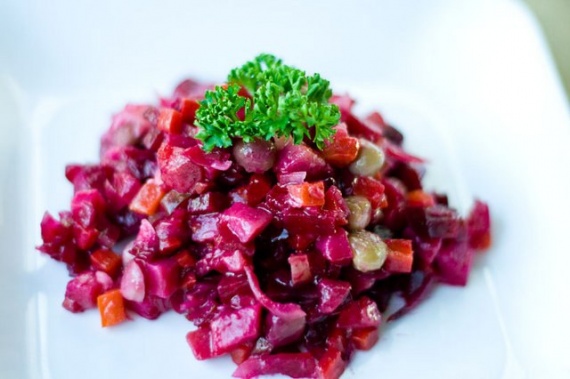 Products:
cabbage - 300g
Apples - 3-4 pieces.
boiled potatoes - 4-5 pcs.
Onions - 1-2 small onions
juice of one lemon
beet juice - 2-3 tablespoons
vegetable oil - 3 tbsp. l.
salt
sugar
pepper.
How to:
beet juice to dissolve the salt and sugar, add to the same lemon juice, pepper and pour this solution finely chopped cabbage and apples. After adding sliced ​​by small diced potatoes and minced onion and pour all the oil.