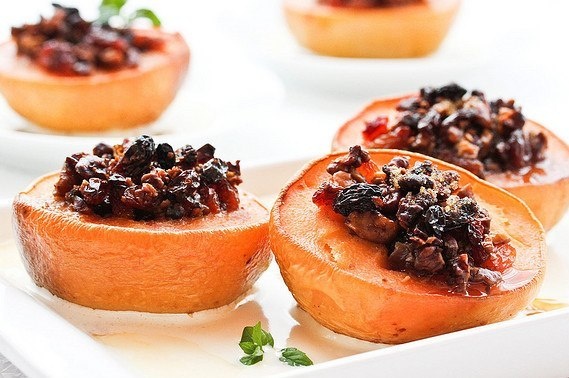 Ingredients:
Quince,
Nuts,
Honey,
Raisins and cinnamon optional
Preparation:
1. quince clean the fluff. Cut each fruit lengthwise into two halves, carefully cut the core with the seeds. Dipped in cold water.
2. The nucleoli walnut rinse with cold water and chop. Mixed with honey. You can add cinnamon and raisins.
3. Stuffing fill the prepared fruit quince. You can cook for a couple for 30-35 minutes, or bake in the oven at 160 C for 40 minutes.