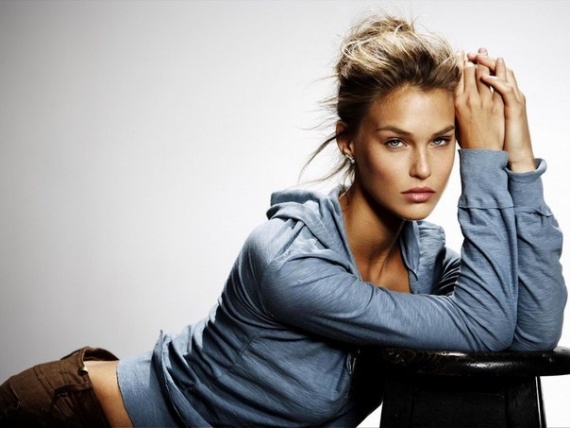 1.Uverennost in themselves and their abilities. This element is perhaps the most basic and fundamental, without it there would be nothing.
2. Awareness, perception and, most importantly, the adoption of its uniqueness. Believe me, whatever you are, these women are no more in the whole world, you - the only one.
3. Femininity. Whatever may be said of men, and whatever the fashion, affectionate and gentle ladies who know how to emphasize their femininity, always enjoyed great popularity. Do not forget to pamper yourself. Care for your face and body, be aware of the hands, arms always give a true woman.
4. Rest. One of the leading places in the formula takes female beauty healthy sleep. Woman should sleep as much as you need. The result will be the lack of sleep early wrinkles, dull and tired eyes and blue circles under the eyes. Remember and walks in the fresh air!
5. Natural beauty. How can you use less makeup. Strive to it you just did not need. It will have to strictly monitor their diet and exercise. It is very important to properly relax, as mentioned above.
6. The inner world. Grow, do not stand in place, even in your thoughts, but rather primarily in them. Remember that even insanely beautiful "dummy" men very quickly grow cold. Go to the theater, exhibitions, cinema, interested in the latest news. It will be useful to meditate, because the outer harmony is impossible without internal.
7. smile and positive thoughts. Every morning, getting out of bed, even if the mood "at zero", try to pick it up yourself. Smile, turn on your favorite music, go to the mirror and say, "I - perfection! I am the most beautiful. " Here, perhaps, the most important elements of the secret of feminine beauty. However, each of us knows that there are days when nothing at all want to believe in themselves and insanely difficult. In such situations the best and most useful to hike in the beauty salon. Believe me, after a couple of treatments Your self-esteem will rise to heaven.