Women who are over 50, but who managed to preserve the beauty. Someone with a knife of the surgeon, someone thanks vegetable diet :)
1) Barbara Walters - 81
First Lady of American TV. Unprecedented fees phenomenal fame own star on the Hollywood Walk of Fame. "Her interviews with world leaders are a chronicle of the last part of the twentieth century."
Regarding appearance - yes, it's plastic, and everyone knows that it is plastic. And yet, all the same ... "But, hell, Holmes, how ?!"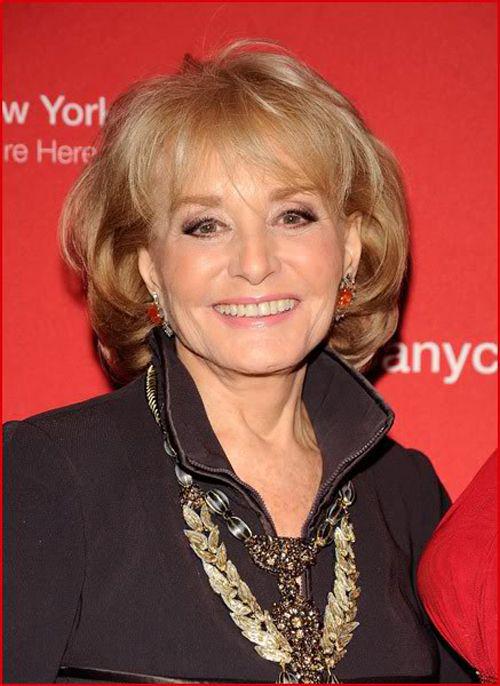 2) Carmen del Orefis - 79
After the Second World War, she started working as a fashion model, the term "supermodel" did not exist. Now it is clear that it should invent at least for her. She started to turn gray at age 40, and has since become her white hair hallmark. One of the most beautiful women in the world will soon be eighty years old, and she still works as a model, showing outfits on the catwalk and posing for photographers.
"I'm not yet convinced myself that I will per¬vym man who will live forever, but I want to live in happiness, not in fear. I want to die in high-heeled shoes! "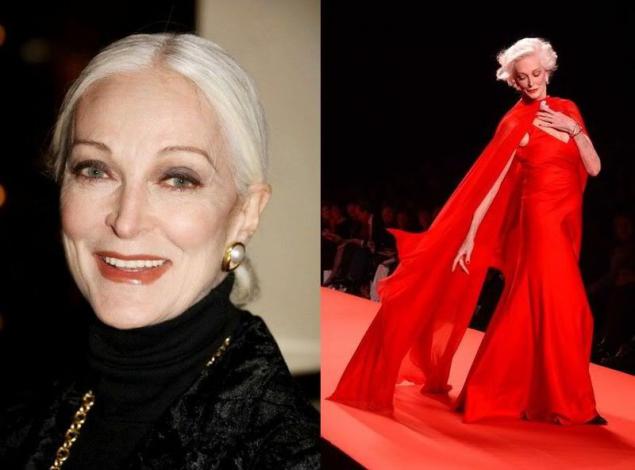 3) Sophia Loren - 76
At the age of 72 years, the Italian diva posed for the calendar Pirelli, and not because she needed something to someone to prove, but because it still persuaded.
"I do not have any special secrets to combat aging. Just have to live in harmony with oneself and the world, to remain calm, serenity and poise, not to forget about the joys of life and take care of yourself - eat properly, dress up, exercise and sleep for 7-8 hours, not less. "
4) Julia Endryus- 74
Once she was onscreen Mary Poppins, and has since remained a little -ironichnoy and not fully understood. Or quite strange: after all, it is the world's only combines statuses perfect nanny and gay icons.
In response to questions about how she manages to look like, laughing: "I am optimistic lady."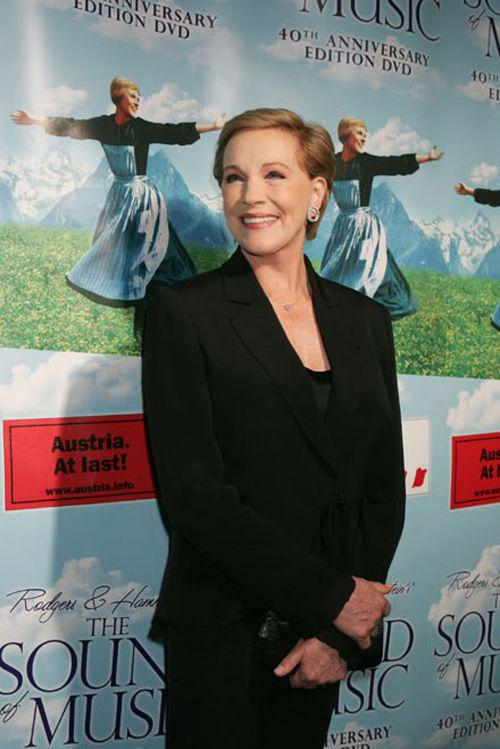 5) Jane hold funds 73
Actress, political activist, model, writer, fitness guru - she seemed to have lived a single life more. Opposed the war in Vietnam and against a sedentary lifestyle, toured the galaxy in a metallic mini dress with plastic guns blazing.
Now successfully fighting with old age, continuing to actively engage in fitness, and not without the help of plastic surgeons.
"I wish I could be bold enough to do nothing, but instead I choose to be glamorous granny."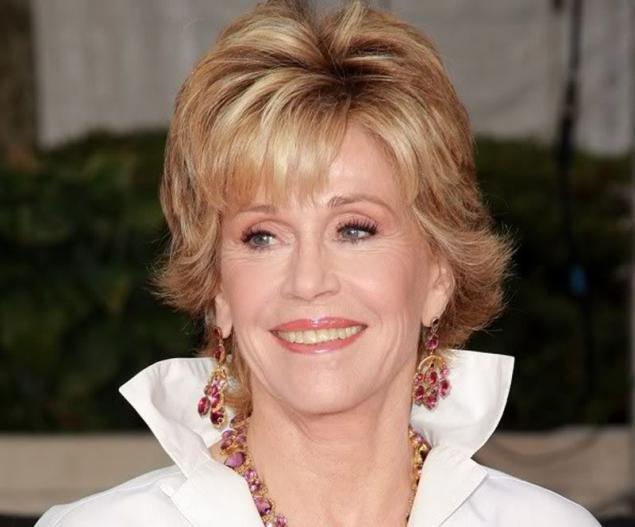 6) Rakel Uelch- 70
Her image in the "One Million Years BC" became a cult, and since then they have to Ursula Andress divide the prizes in the hit parade of the most beautiful girls, causing ashamed Halle Berry and other current beauties competing for the same laurels.
Swimsuits in public is no longer, but at the age of 67 years appeared to advertise cosmetic brand MAC and still remains the "ultimate pin-up bombshell", although a little plastic.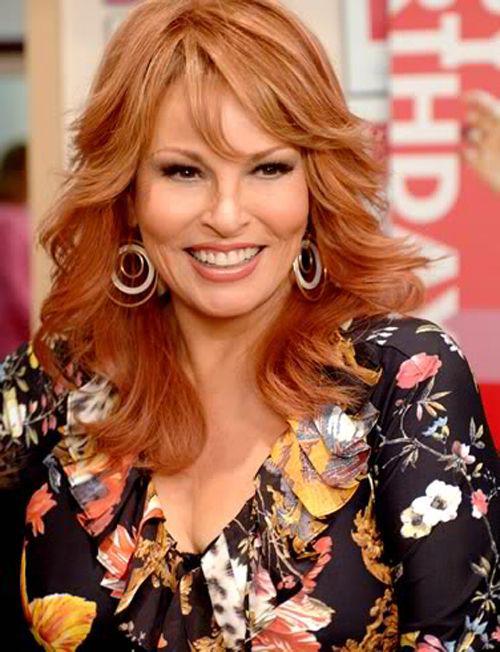 7) Julie Christie - 68
In order to become a movie legend and one of the icons of beauty, it was enough to play just one film - "Doctor Zhivago". There were of course other roles, she now appears in the movie, mainly to beautify their short screen presence, and is it possible to require more legends?
Resorted to plastic surgery several times, and the work done to her face, is considered a model for professionals.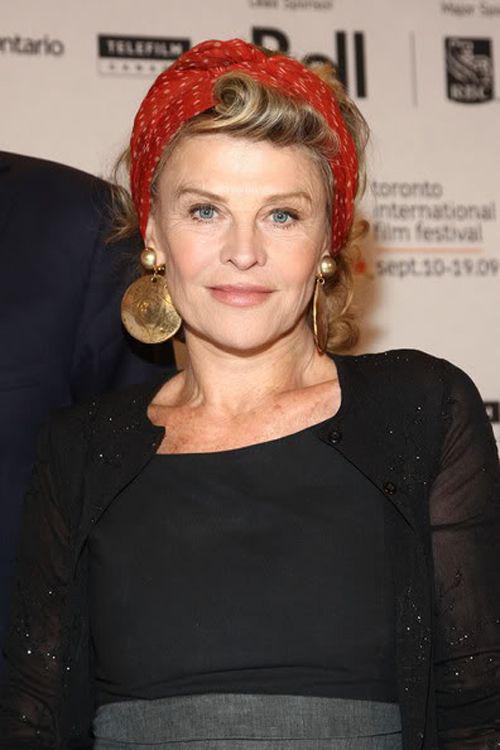 8) Helen Mirren- 65
Hereditary aristocrat, Dame Commander of the Order of the British Empire, as it was called nee Elena Mironova criticism in the days when the actress beauty was not necessarily conflict with the intelligent face.
Since then, everything has become more harmonious - clothes, and obviously thought, because with bad thoughts in my head it is impossible to be a dazzling seventh decade.
Beauty Secrets - lots of sleep and not to twitch about age. Did not do any plastic surgery, although in theory has nothing against "All methods are good, to feel beautiful and happy!"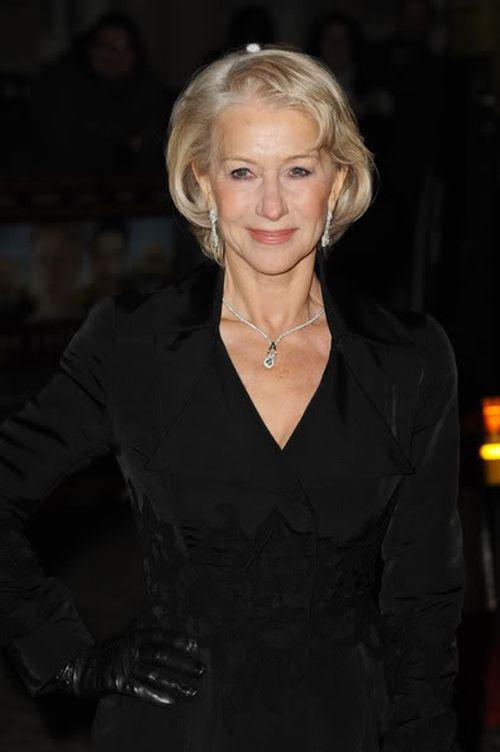 9) Debbie Harri- 65
One of the most famous blondes of the world was friends with Andy Warhol, starred in Peter Greenaway and David Cronenberg, has become an icon of style and play music, which not only became a symbol of the era, but still sounds relevant, three decades later.
At the age of 57 years Blondie was very convincing in the role in the movie "Seventeen", and since then the time is not particularly changed.
"Everyone knows that I do plastic surgery. In real life case, the mass of terrible things, why do worse and worry about aging? ".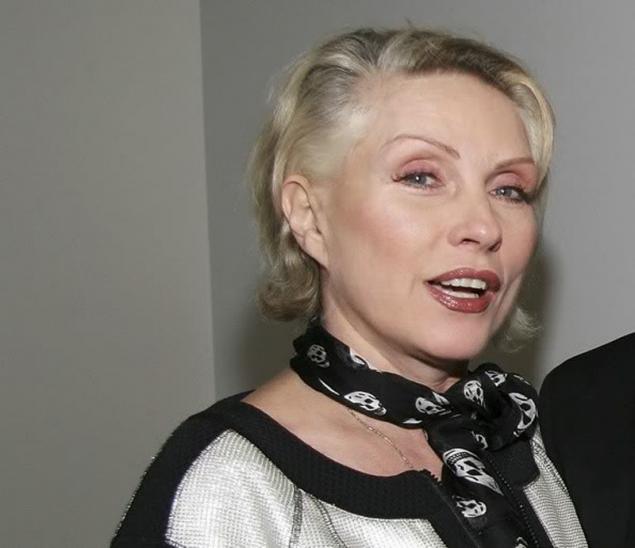 10) Diana Soyer- 65
One of the highest paid TV stars, who started working in the Nixon administration, and now interviews all the stars and politicians.
Presidents come and go, but it remains, and they say, looks twenty years younger than his age thanks to a special diet of cabbage soup.
For those who want the recipe:
"- Green onions
- Green pepper - 2 pcs.
- Tomato
- Celery
- Onion
- Cabbage
Vegetables are crushed and filled with water. Boil for 10 minutes. Next, reduce the heat and continue to cook until the vegetables are tender. To taste, add salt, pepper, parsley, etc.
Eat soup as much as you like for any day of the week (in reasonable quantities). "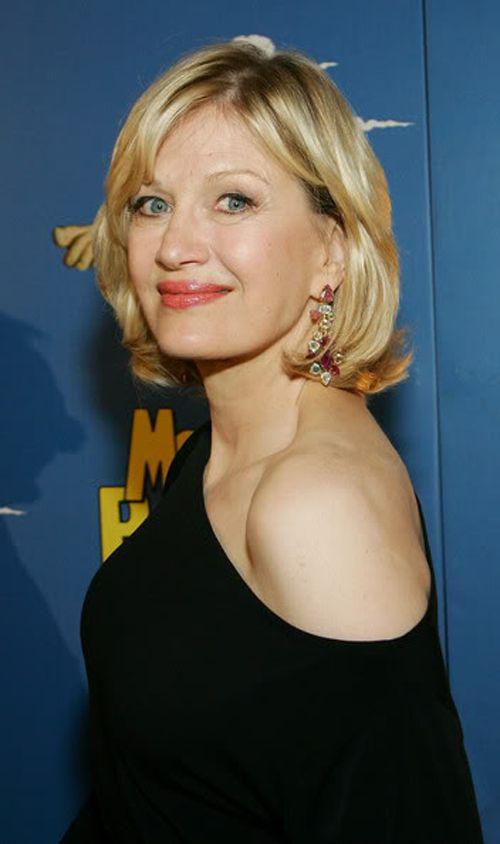 11) Susan Sarandon- 64
Red-haired beast, who played his major roles after forty years, including two very attractive witch. Last year broke up with her long-term partner Tim Robbins, whom fundamentally not married, preferring a civil marriage, and stated that while marriage is still not going, though perhaps closer to eighty think.
Leads a healthy lifestyle and eat foods rich in antioxidants. Or, perhaps, running naked in the dew and flies on a broom.
12) Susan Lyuchchi- 64
One of the two original stars of the series "All My Children" going on American television with 70s. Fan of plastic surgery, thanks to advances which seems to be: not so long ago, these were the seventies.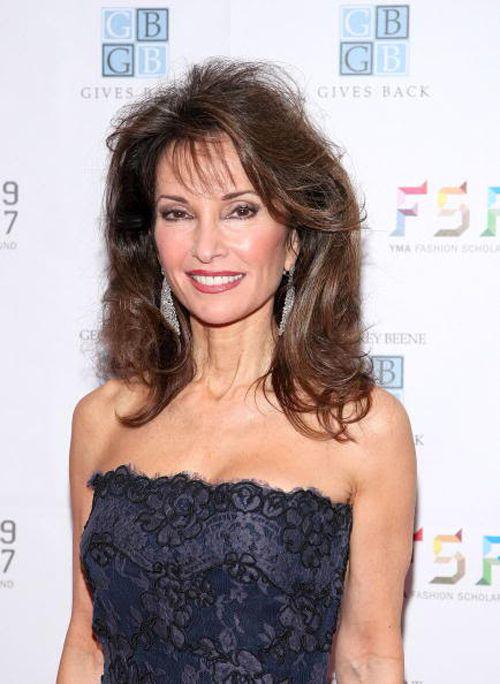 13) Susan Somers- 64
TV star, business vumen and author of books on a slippery topic of alternative treatments for cancer that has successfully overcome itself.
Supports shiny appearance with injections of Botox and collagen.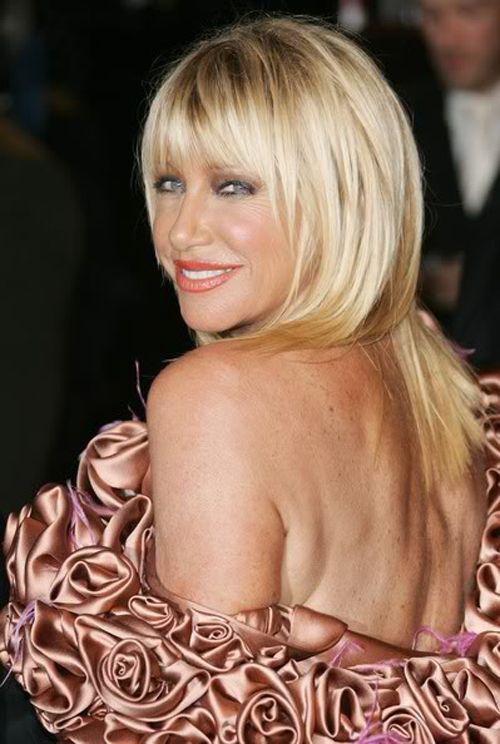 14) Peggy Lipton - 64
Dawn telekarery it fell on the time of filming the show "Order" Hipsters ", the former big hit on TV from the late sixties to 1973. She has performed as a singer, met with Elvis Presley and Paul McCartney, appeared in "Twin Peaks", survived colon cancer and starred on television in remission.
Daughter of actress claims that their appearance is required Peggy fanatical skin moisturizing creams and oils, but apparently, sometimes only one explanation - a miracle.
15) Cheryl Tigz - 63
Legendary model, which has become one of the symbols of the era mods. Leads unusually active lifestyle, doing business and participating in social events.
And, even if it is really something there stung lips and cheeks, especially illustrates his own words: "I think the real beauty - it's glow that comes from within."
16) Jaclyn Smith - 63
The star of the original "Charlie's Angels" for twenty years telekareru combining with the successful activities of designer clothes and furniture.
Likely to resort to plastic surgery, but then remains only to acknowledge that work has been done successfully.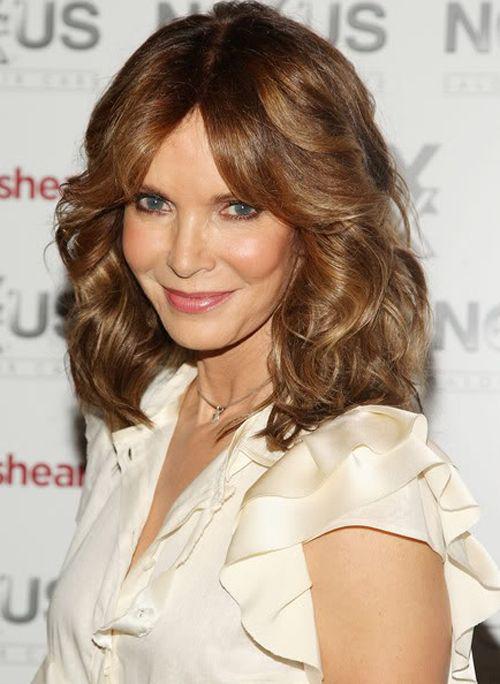 17) Emmylou Harris- 63
Country diva, who won a terrible number of Grammy awards and wrote the music for "Brokeback Mountain".
For unclear reasons, becomes more beautiful with each passing year, including through the amazing platinum gray hair.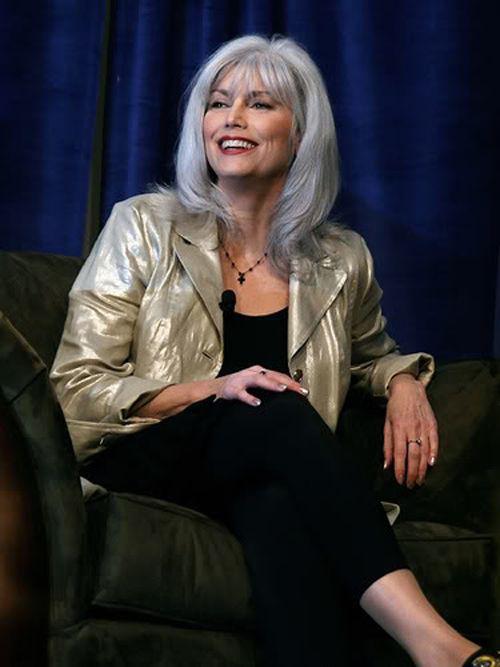 18) Olivia Newton-John - 62
Blonde with their own star on the Hollywood Walk of Fame, to dance with Travolta is one of the most famous dances in the history of cinema and reported all these lovely songs in Disney's "The Little Mermaid".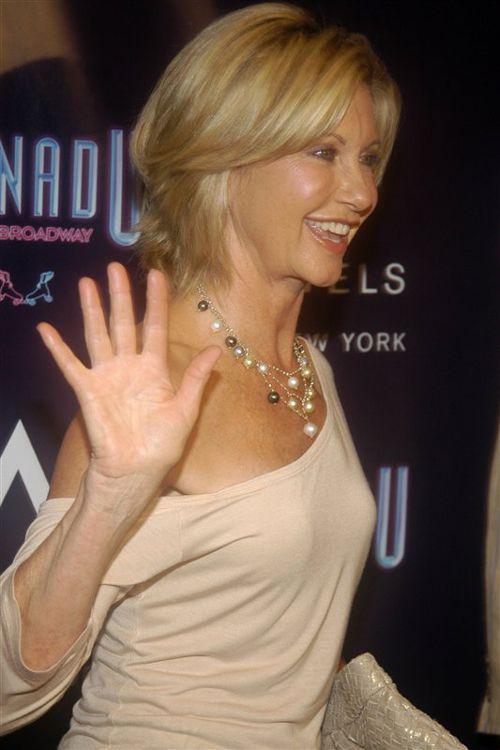 19) Sigourney Weaver - 61
She made her debut in Woody Allen's "Annie Hall" and two years later then entered the history of cinema as Lieutenant Ellen Ripley. As a child, due to the high growth and awkwardness was mocked classmates, who may subsequently had the sense to establish a society "idiots and cretins".
Categorically against any intruders in his face, because he believes that, firstly, the real appeal comes with age, and, secondly, that injections of Botox negative impact on the mobility of persons and, as a consequence, its expression in acting. < br />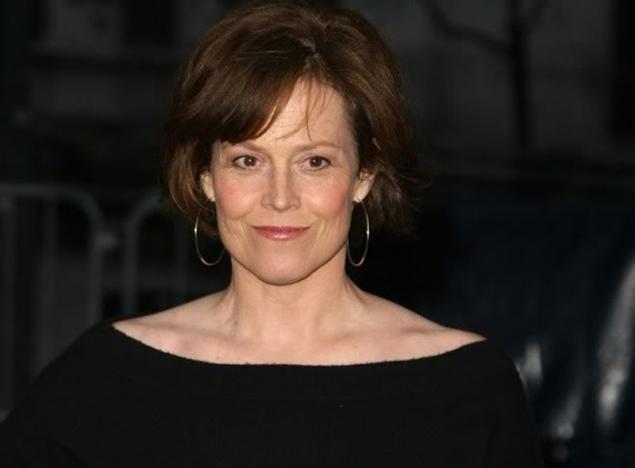 20) Sofia Rotaru - 61
For a succession of plastic surgery pop diva monitors the entire country, but the singer is not shy about the fact that enlists the aid of surgeons to save blooming appearance, and probably a lot of fun over the fact that some attributed his conversion to magicians and sorcerers.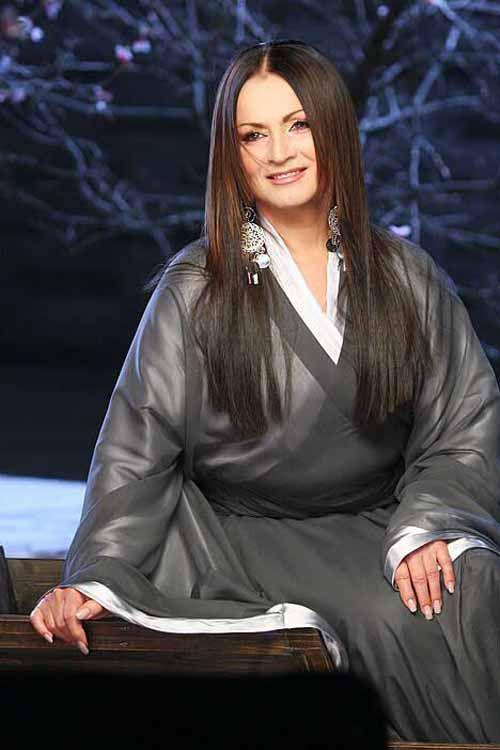 21) Pam Grier - 61
Star of films in the '70s genre bleksploteyshen whose comeback happened in "Jackie Brown" Back in 1988 doctors diagnosed her cancer and gave her a total of 18 months. But Pam cope, survived and remains as incredibly gorgeous woman.
22) Fanny Ardant - 60
French diva, the timeless time. Many of her screen and life partners have died or turned into ruins, but it's still beautiful, like many years ago.
Washes in the morning with ice cubes, drinks a day a glass of juice of celery, eats two large carrots and an apple. Never in my life had not been in the gym.
23) Meryl Streep - 60
Perhaps the greatest actress of our time, and become a figure which allow you to play the heroines of assessing young beauties as "fat girls with no sense of fashion and style." But the best looks, running barefoot on the beach under "Abba".
Plastic, Botox? Why, when Streep, jumping on the bed to the sounds of "Dancing Queen", and so makes one believe that old age does not exist.
Of all her beauty secrets - the love of swimming and Skin Care Tracie Martyn.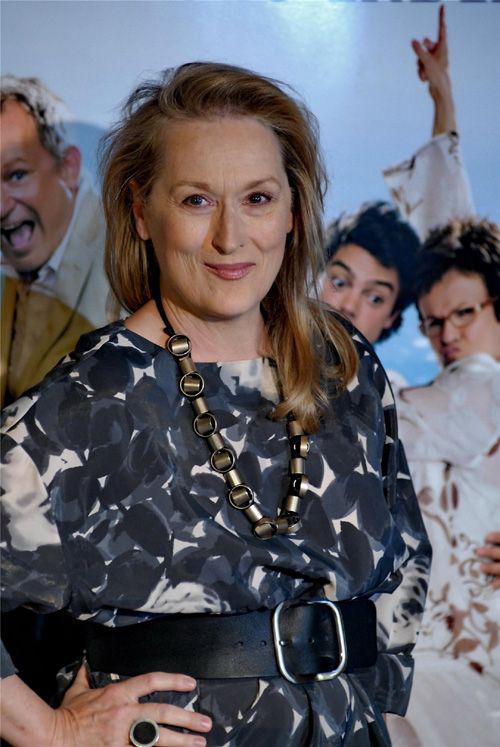 24) Anna Wintour - 60
Longtime editor in chief of American Vogue in 1988, the most important person in the fashion world and the very devil in Prada, who played Streep.
Does not hide the wrinkles, and look, style and introduce them.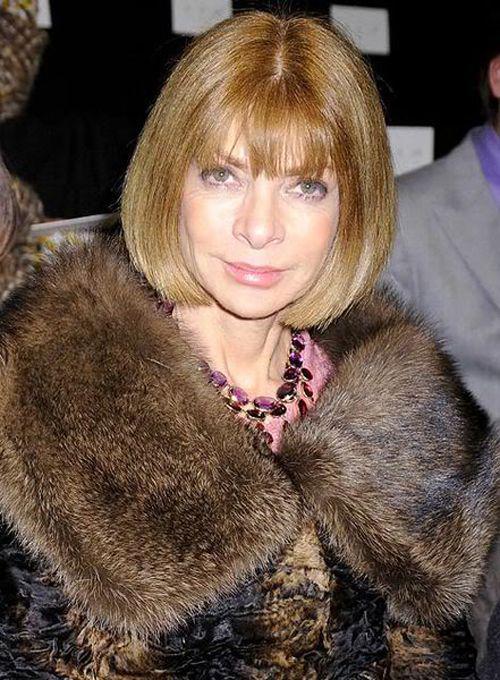 25) Jane Seymour - 59
Fruitful career, "Dr. Quinn," the original version of "Batterstar Galaxy" and the role of girlfriend 007. Well, James Bond girl once - James Bond girl ever.
Remains incredibly attractive and youthful with the help of blepharoplasty, a slight improvement of the bust and Botox.
26) Queen Noor of Jordan - 59
Born Lisa Halaby Nadzheb, widow of the late King of Jordan Al-Hussein, who became a political activist after her husband's death in 1999. Participates peace conferences around the world and looks at the same time as the most stunning Hollywood movie star.
Incredibly smooth skin alludes to Botox, but I do, of course, no one knows.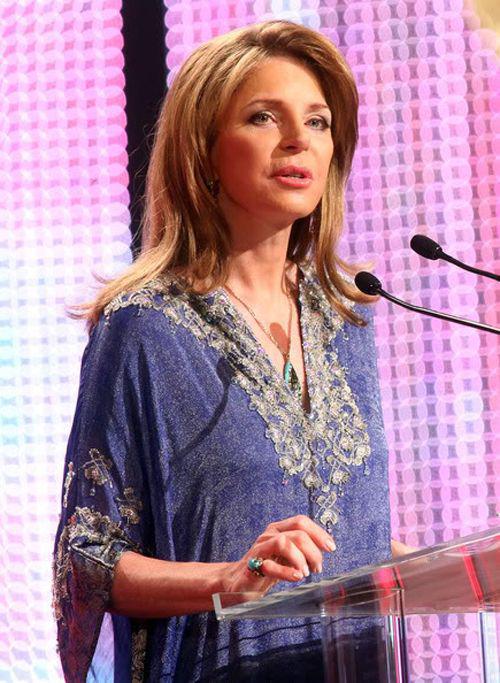 27) Beverly D'Angelo - 58
Actress and singer, whose real life interesting her film career. Itself as an Italian by birth, married Italian director and aristocrat Lorenzo Salviatti derived from the legendary Medici. Then lived with a famous director Neil Jordan, who left for the Oscar-winning designer Anton Fёrsta Batmobile, committed suicide after their separation. After that met with Al Pacino, from whom gave birth to twins, at the age of almost 50 (!) Years. Who is Al Pacino left, and thus again soon someone will break the heart.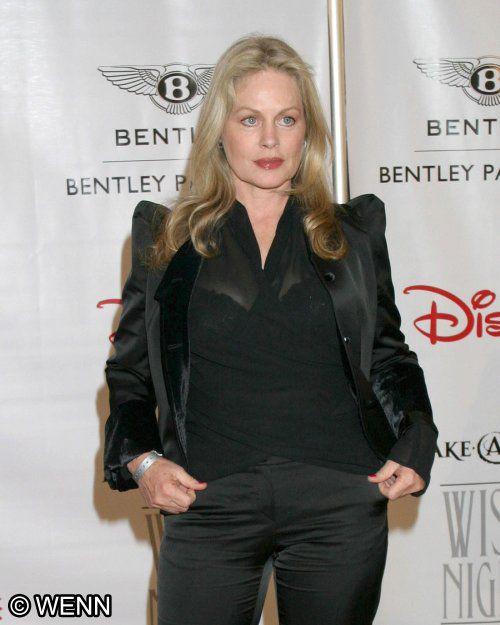 28) Lynda Carter - 58
Wonder Woman. Has been and no doubt will.
A super-powers give her eternal youth.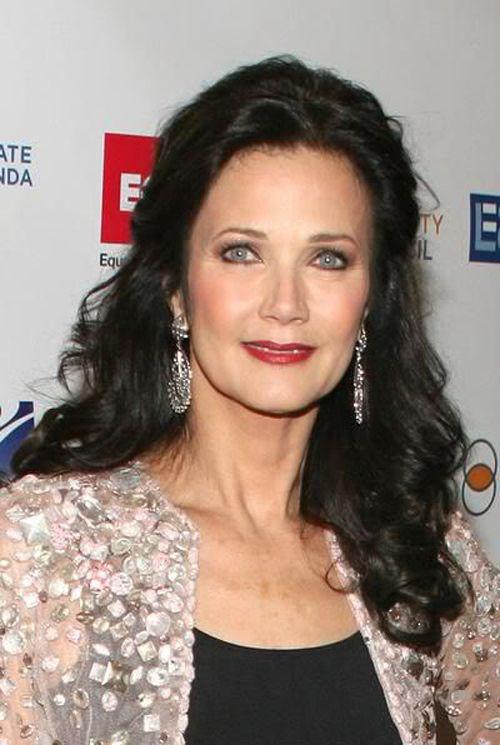 29) Beverly Johnson - 58
The first black model on the cover of American Vogue in 1974, thus paving the way to the next generation of color models in fashion and advertising. Produces a popular line of wigs and tools for hair care, and which itself advertises. Proud mom plus-model Anansi Sims twenty-five years (pictured with his daughter). On the question of whether there is a possibility of the model at the age of thirty, says that there are opportunities and models over the age of fifty.
Apparently could not resist the idea of ​​lifting, but the gleam in his eyes still his.
30) Mary Steenburgen - 57
It is hard to imagine that this intelligent, beautiful actress was once married to Malcolm McDowell crazy, but apparently something is said. In the end, Mary was nice and charming in the role of teacher-lob in the third "Back to the Future." With age, the only flourished, and now looks better than ever in my life.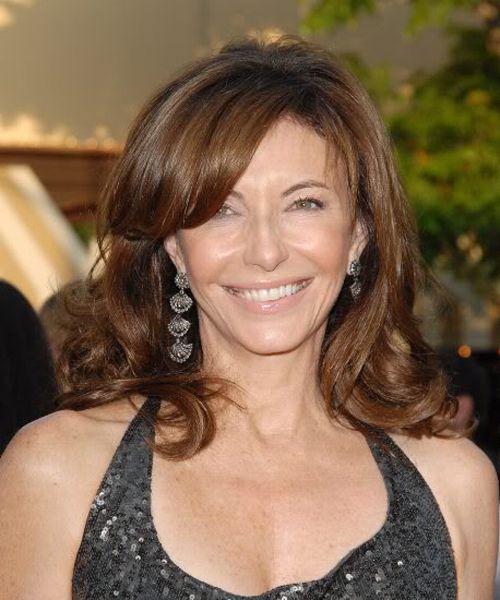 31) Marie Helvin - 57
Supermodel 70s, owes its exotic appearance mother Japanese. Was married to a cult fashion photographer David Bailey, worked his clothing line and produce television programs. At the age of 55 years has been shot for the cover of Vogue for the seventh time in 56 reached, by his own statement.
32) Kim Beysinger- 56
One of the most beautiful and famous film of blondes, who became a celebrity thanks to the hit "9 and a half weeks." At fifty-four shot for advertising anti-aging cosmetics Lancaster, where because of the passion of designers "Photoshop" looked much worse than in life, with all its wrinkles around the eyes.
Several times referred to plastic surgeons involved in sports and daily for half an hour.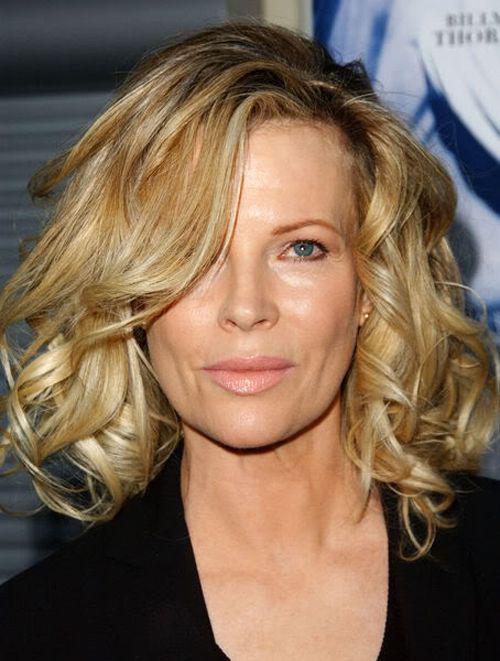 33) Rene Russo- 56
Was one of the brightest stars in the Ford modeling agency '70s, but his thirtieth birthday decided to pursue an acting career. Look good in the "Lethal Weapon" and even better in "The Thomas Crown Affair", when the whole world almost no first realized that a woman over the age of forty can be a real beauty. Time passed, and the actress has blossomed brighter, and even outside experts argue that the intervention of surgeons nothing to do with.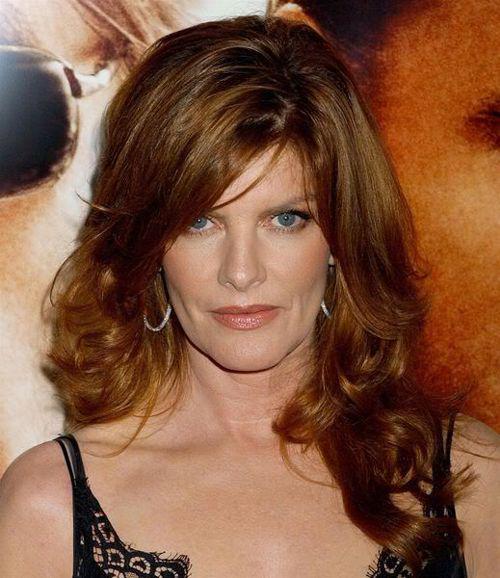 34) Christie Brinkli- 56
The most celebrated model of the 80s, whose photos in swimsuits of Sports Illustrated magazine have become something of an ideal age. The former wife of Billy Joel, which replaced a total ease of four men, and the mother of three children.
Eats apples of youth or take Makropulos - judging by their appearance.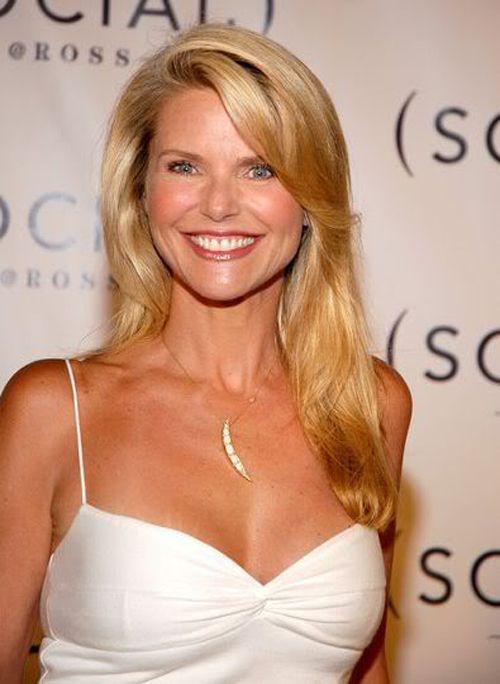 35) Tatiana Vedeneeva- 56
Popularly beloved "Aunt Tanya," whose bright image of the program "Good night, kids" became one of the most wonderful memories of our childhood. Still very charm and freshness. And the amazing match his own statement: "Femininity is calm".
Sources say that twice a month Tatiana arranges itself fasting days, sits just on the low-fat yogurt or apples.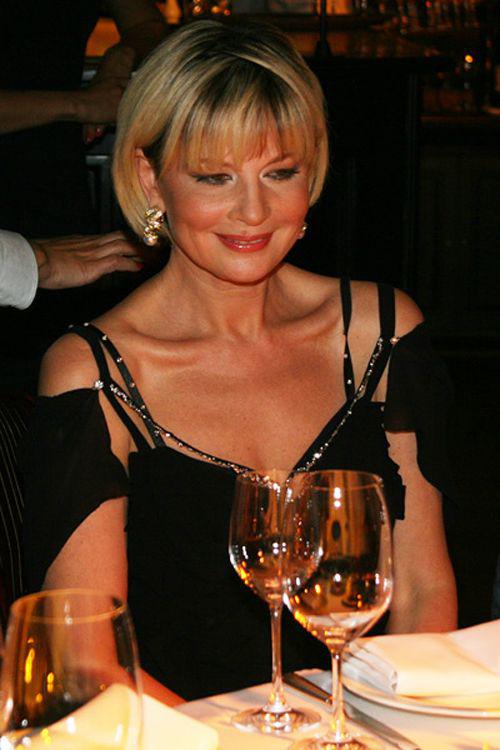 36) Iman- 55
Goddess who never grow old.
Of their beauty secrets calls:
- Consistent use of sunscreen with a factor of 50 (on the advice of a dermatologist Patricia Wexler, who at the time were surprised dark-skinned Iman this recommendation);
- Regular visits to the beautician Mamie McDonald;
- Nourishing facials SK-II Facial Treatment Mask.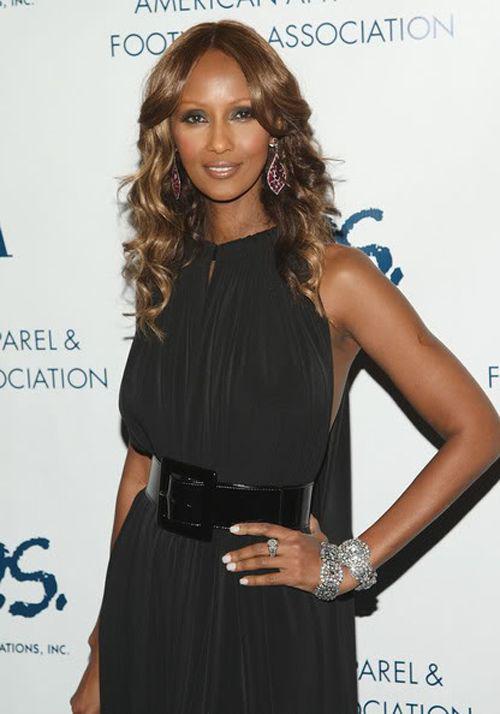 37) Janice Dikinson- 55
The most outrageous fashion model 80s, came up with the title "supermodel" and rightly crowned by them herself. Appeared on the cover of Vogue 37 times, met only with celebrities, said in his autobiography about her bulimia, anorexia, alcoholism and experience of plastic surgery. Skandalistka most beautiful in the world.
38) Isabel Adzhani- 54
Queen of France forever with frightened eyes on child's face.
Fifteen years ago it attributed to the "golden thread" as Catherine Deneuve, but she did so or not is unknown. It is known that it is a long-standing client Beauty Institute YSL, regularly makes a facial massage, thalassotherapy enjoys practicing separate meals, not eating sweets and drinks 1, 5-2 liters of water a day.
"The beauty of a man - this is when it can make you beautiful".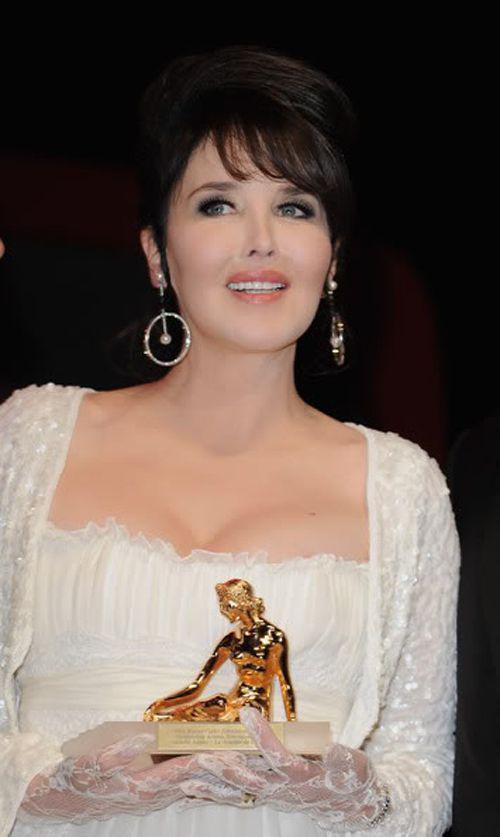 39) Lena Ulin- 54
Who else could be the girl of the family, druzhaschego with Ingmar Bergman? Only actress who gained international fame through "The Unbearable Lightness of Being" and rejected the title role in "Basic Instinct".
Pilates is engaged under the direction of Hollywood fitness guru Jillian Hessel (Jillian Hessel)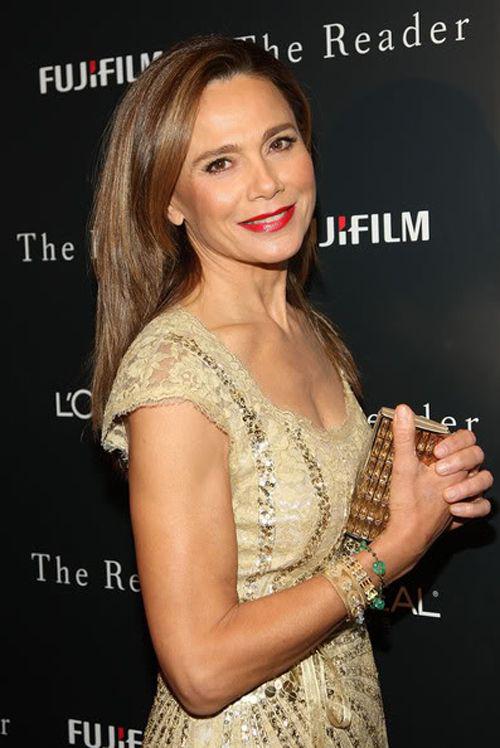 40) Anne Karri- 54
Famous American television journalist, leading morning news block on channel NBC. Unusual appearance owes her mother-Japanese woman.
Beauty Secrets - regular facial massage, green salad (spinach, arugula, avocado, seaweed, pumpkin seeds, lemon juice, olive oil) and indestructible optimism.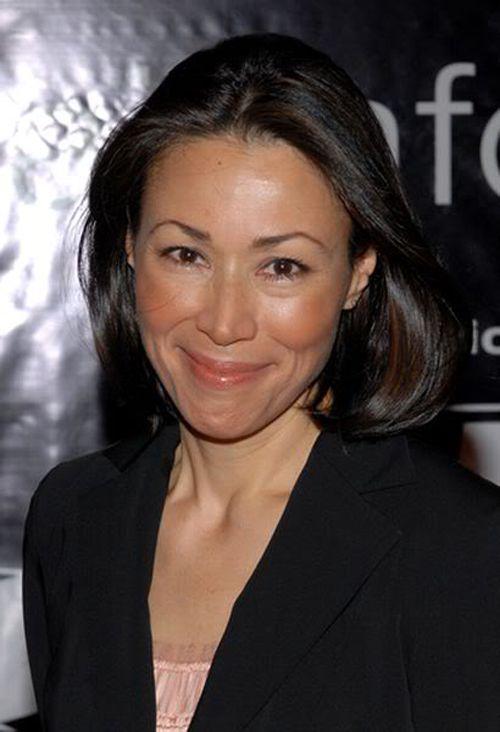 41) Gina Devis- 54
Pretty Height 183 cm. Worked as a model when she was noticed by Sidney Pollack, invited Gina to play a small role in "Tootsie." As demonstrated by her future career, it was a good start.