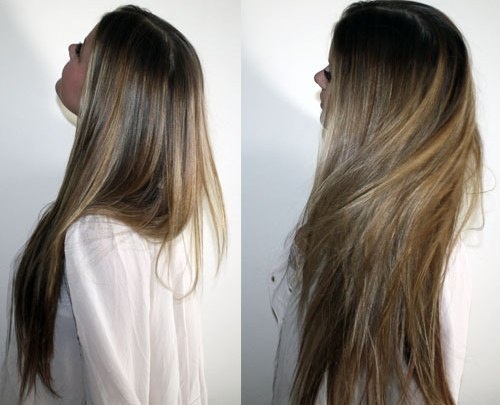 Ingredients:
1) egg - 2 pieces
2) brandy - 1-1.5 tablespoons
3) ground coffee - 1 tablespoon
Three masks constituting randomly blended until a homogeneous slurry. Applied to the hair, wrapped up with polyethylene, top hat.
Here comes the contrary. Mask sticky, brown, and neither are linked, it flows under the edges of the package and runs on the neck. But I want to be beautiful and bald. Therefore endure half an hour, occasionally wiping with a damp towel arising mask (it was my fault - towel and then not be removed). Half an hour later, rinse thoroughly with plain water head without using any shampoo or conditioner, nothing at all. Towel, withering.
The output is absolutely clean, shiny, soft and silky hair.
Over the last month made a mask 4 times now are burned my hair completely restored, my hairdresser did not even notice that they were.
Cons mask:
1) It is painted. Not even wrong. She is beautiful. Over four times my dark blond head acquired resistant coffee shade.
2) After the mask a couple more days of hair smells of coffee with brandy. (Although, for me it is even plus - a nice walk with a train smell of coffee with a hint of expensive cognac).
3) It is very difficult to keep on the head - it flows from all cracks.
But I'm willing to put up with all the disadvantages for the result.
Answering repetitive questions:
1) A mask is applied to the I dirty hair.
2) I do every week on Sundays.
3) I have not washed out color.
4) I take the whole egg without separating whites and yolk. As I explained to my grandmother, the yolk nourishes and cleanses the hair protein.
5) Coffee, ground, insoluble. Took the bag of ready ground coffee for the coffee maker.
Hair before and after the mask:
Girls, photo made with the same light - by the sun!