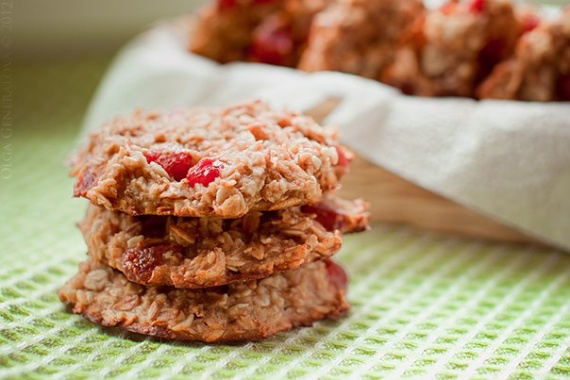 What you need:
300 gr. oatmeal (I had "4 cereals»)
300 ml. yogurt
a handful of dried strawberries (you can take the raisins or dried fruit or nuts any)
3 tbsp honey
1 tsp cinnamon
vanillin
0.5 tsp butter
What to do:
Pour yogurt cereal, strawberries with boiling water and let stand 40 minutes. Then mix all the ingredients greased baking sheet (or to lay it with baking paper) and spoon gently put biscuits on it.
Bake at t 180-200 degrees 30 minutes. Allow to cool;)