1. Eric Schmidt (Eric Schmidt), Larry Page (Larry Page) and Sergey Brin (Sergey Brin), Google
Leaders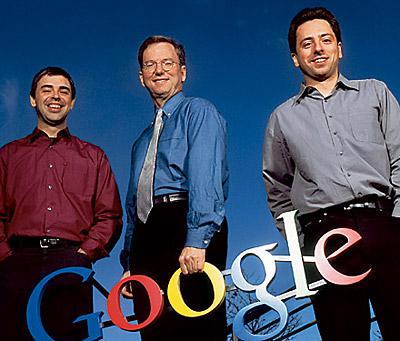 When your stock reaches a rate of 500 dollars. US per share, your total cost is 33 billion. Cash and you run the most trafficked search engine on the Internet, you can afford to do almost anything. A small project of Sergey Brin and Larry Page at Stanford has grown into the most frequently referred to the company on the Web, and its name has become one of the few words turned into a verb. Schmidt left Novell to join the board of directors of Google in 2001 and soon became the executive director of the company. Having conquered the online advertising world, Google, seems to be preparing a series of purchases. It was reflected in the headlines of all news purchase of YouTube marking a big step toward complete domination of the Web.
2. Steve Jobs (Steve Jobs), executive director of Apple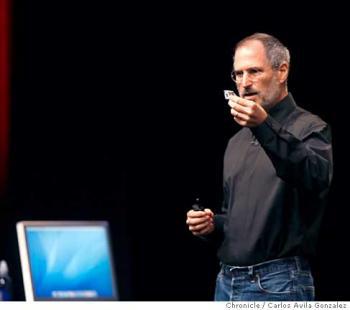 No doubt you already tired of the hype surrounding the every move CEO Apple, but when the call for a single person for the music free of DRM, reverberates around the world, it's hard to ignore the power he wields. Jobs popularized legal music downloads, TV shows and movies. And although the iPhone will hit the market just five months, its demonstration at the exhibition MacWorld Expo suggested that this product will eventually lead to the popularity of Internet access from a mobile device.
3. Bram Cohen (Bram Cohen), co-founder of BitTorrent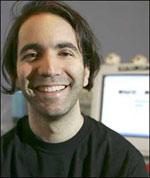 Such peer networks like KaZaA and eDonkey, completely outdated. Future of BitTorrent, the brainchild of math wizard and programming wunderkind Bram Cohen. Developed in 2001, BitTorrent has become a popular way to download large files (like movies) by sharing the load on computers and bandwidth. The ability of the technology to cope with large files got Cohen in trouble with the American Association of Cinema, which required from the BitTorrent network has been removed content is copyrighted. But this setback did not slow motion. It is reported that more than a third of all Web traffic now comes from the clients BitTorrent. Since BitTorrent and the entertainment heavyweights have joined forces. The new network BitTorrent Entertainment Network launched recently with hundreds of industry-approved movies, television shows, games and songs that can be purchased or rented.
4. Mike Morhaime (Mike Morhaime), president of Blizzard Entertainment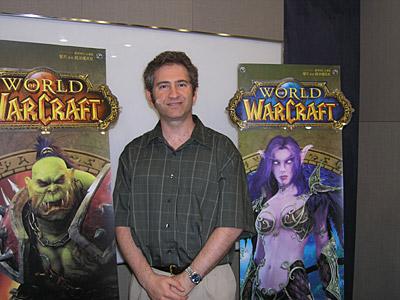 In the universe of online games have World of Warcraft, and there is everything else. With 8 million players worldwide, Blizzard earns at the WoW about 1, 5 bln. Dollars. US per year. Each player is required to Mike Morhaime for the chance - if it ever will - get the Blade of Eternal Justice (Blade of Eternal Justice). As is the case with the Second Life (see. Number 17), based on the entire real game company. However, unlike Second Life, these businesses - which exploit the economy and the game WoW - are not entirely welcome.
5. Jimmy Wales (Jimmy Wales), the founder of Wikipedia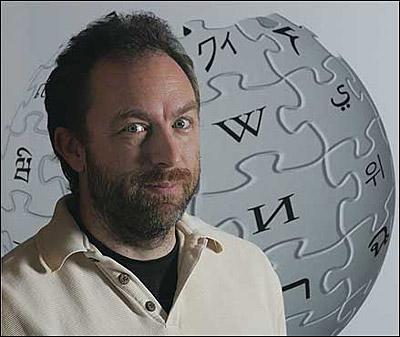 For many regulars of the Internet encyclopedia Wikipedia as the first and last place to look for information; user-generated content has become so reliable that the magazine «Nature» has announced - in accuracy it "close to the Encyclopedia Britannica." The site has been cited as a source of information in more than 100 US court decisions since 2004. But its popularity has also made Wikipedia a target for spammers - so much so that Wikipedia temporarily blocked the entire country of Qatar, not from making edits. To thwart spammers, Wales decided to put tags on external links "do not follow" - they tell the search engines that these links should be ignored in order to avoid artificially inflating the ranking system for the purpose of reference. This strategy ensures that the importance of Wikipedia in the search results will continue to grow. But Wikipedia may just be the beginning for Wales. He recently launched his own search engine WikiSeek, which searches only sites mentioned in Wikipedia.
6. John Doerr (John Doerr), a venture capitalist, Kleiner, Perkins, Caulfield & Byers
Former Intel salesman John Doerr has been the king of Silicon Valley venture capital for 27 years, investing in technology companies from Sun Microsystems to Amazon.com and Google. Bizos Jeff (Jeff Bezos, see. №24) once described Doerr as "the center of gravity of the Internet." Doerr as well as finance its political activity, supporting conflicting ballot initiative in California - here were involved in research on alternative energy and stem cells.
7. Craig Newmark (Craig Newmark), founder of Craigslist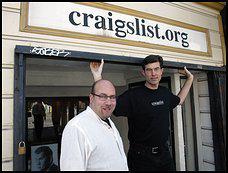 On its Web site has no advertising rates are extremely low and are charged a small portion of visitors, it is placed in the domain & quot; .org & quot; and employs 23 staff. However, despite its humble appearance, Craigslist last December achieved target of 14, 1 million. Pageviews, and took 52 th place in the list of most viewed sites - according to comScore Media Metrix. Newmark Craigslist has become a bad habit of all those who impulsively refresh the listings of free stuff, "preaching and rave reviews" and personal ads, instead of working. Most importantly, he almost single-handedly advertising business classified ad in the newspaper. (The study found that only in the San Francisco Bay Area site leads to an outflow of local newspapers to 65 million. Dollars. Per year through job postings.) Receive, old media!
8. Peter Levinson (Peter Levinsohn), president of Fox Interactive Media
Fox Interactive Media, which is owned by News Corporation Rupert Murdoch (Rupert Murdoch) - one of the most powerful organizations in the network, controlling 13 sites, from the super MySpace.com to spopnogo FoxNews.com. This addition to the range of traditional film and television companies News Corp focuses on the Internet and included in the list of the 10 most visited websites in the world as of December 2006, according to comScore World Metrix. And it probably is not all, as Fox Interactive still has the means 2 billion. Dollars. US acquisition - according to TechCrunch (see. Number 30).
9. Marissa Mayer (Marissa Mayer), vice president of search products and work with users to Google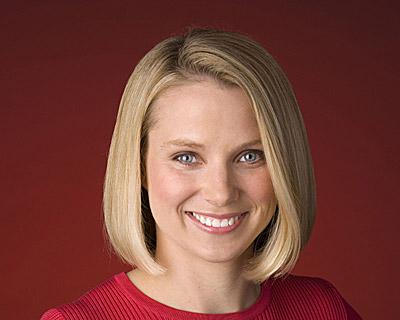 Queen of Google products to manage an increasingly diverse set of Web services and tools search giant - for example, Google Maps, Google Desktop, and Google Base, a service of e-commerce in the style of eBay. The first lady of Google joined the company in 1999, becoming the first female engineer (she was about twenty employees). She worked on the minimalist look of Google, which today is familiar to everyone. But do not blame her that she just works and no play; According to the Web site Google, it organizes nightly screenings for employees.
10. Chad Hurley (Chad Hurley) and Steve Chen (Steve Chen), the founders of YouTube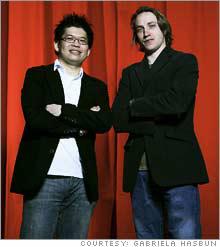 Despite the purchase by Google, YouTube founders Chad Hurley (CEO) and Steve Chen (Chief Technology Officer), seems to be just getting ready for something. Online Video bosses have announced plans to pay users for videos, and the company has signed several partnership agreements with major television networks (with MTV, NBC, Warner Music, and others). Co-founder Jawed Karim (Jawed Karim) left the company to get a master's degree in computer science from Stanford University.