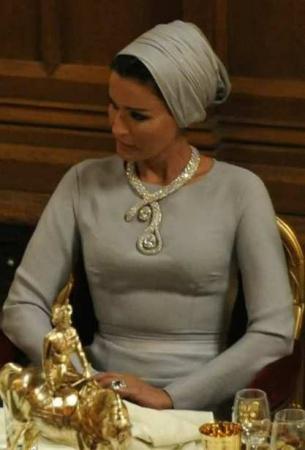 Mozah bint Nasser Al Missned, the second wife (of three), the Qatari Emir.
Born in 1959 in Qatar with his family lived in Egypt in 18 years back in Qatar for marriage. She has seven children (5 sons and 2 daughters). Sheikha Mozah - the only act of women in the Middle East, who in addition to the charitable activity, participates in the work of Parliament. She entered the 100 most influential women in the world according to the magazine Forbes (74). I'm sure that watching her pictures, you will agree that it is not just a smart and strong, but also a beautiful and elegant woman with an amazing sense of style.
Oriental women have always been known for its hidden, mysterious beauty. The myth that a woman is Muslim, a priori can not be stylish and is a model of femininity and elegance - for women all over the world no more than a fiction. But who managed to dethrone him, keeping the Muslim tradition? Meet - "Arab Grace Kelly" - Sheikha Mozah bint Nasser Al Missned,.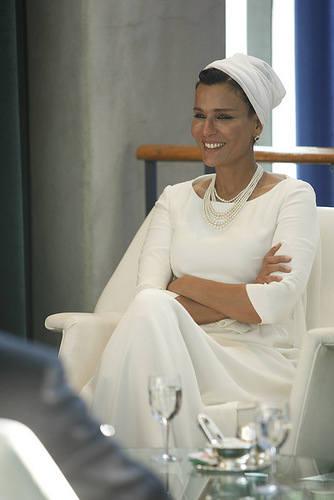 This woman recently became the second in the list of the most elegant women in the magazine Vanity Fair. No wonder - it's impossible not to note the style, it is impossible not to notice herself. In this case, note that it is strongly constrained by religion, protocol and other contingencies. But each of its output to the light - it is a holiday.
And her 52-year-she is the mother of seven children. In short, I present to you the divine Sheikh magnetic memory and its stil.Eё Highness Sheikha Mozah Bint Nasser Al Missned, - the second wife of three Emir of Qatar Sheikh Hamad bin Khalifa al-Thani. Sheikha Mozah was born in 1959 in the Qatari city of Al Khor. Her father was Nasser bin Abdullah Al-Missnid, the president of Egypt. In 1977, at age 18 she was given in marriage to the Crown Prince of Qatar, Hamad bin Khalifa Al-Thani, who is now the ruler, Sheikh, Qatar. Apart from Sheikh Mozah, according to Muslim tradition, there are two more spouses. But that Sheikha Mozah significantly stands out against the background, it is all the time is "on sight" Mozah Nasser breaks all the stereotypes about Eastern wives.
At the moment it is one of the most active countries nyuzmeykerov.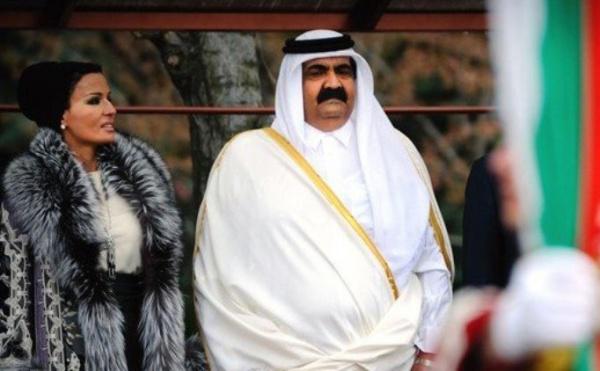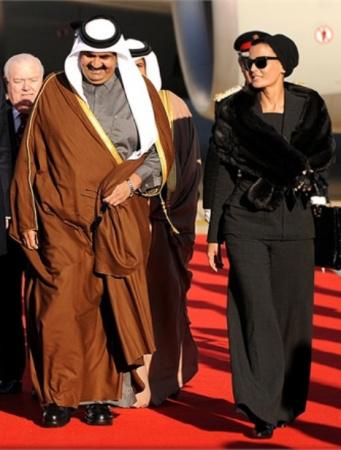 It was she who first publicly appeared in public with open face, breaking one of the major taboos Adab in the countries of Arabia. This Qatari men, subjects to the Emir of Qatar Sheikh Hamad bin Khalifa Al Thani, the first in the Gulf could see his wife's face presidential Mozah bint Nasser, to open a branch of the British Medical University Cornwell in Doha (capital of Qatar). Beautiful woman wearing a long black robe and matching head scarf and had a minimum of jewelry.