Grace Kelly - recognized style icon. And it's not because of the way she was dressed in the movies. Frankly, it is much easier to look your best on the tape when the dress is custom made by professionals, haircut professionals do in and around literally buzzing swarms of those who are destined to make women beautiful. And so beautiful out on the street - and do not know who this girl is. Style Grace became famous precisely because of its ability to dress stylishly in everyday life.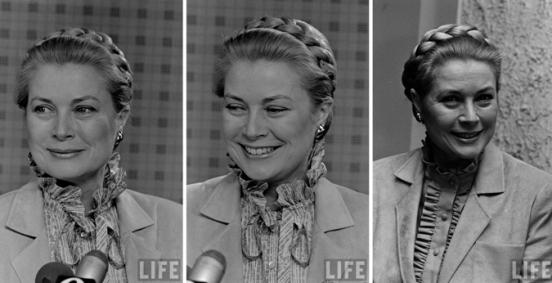 1. A simple cut - rich finish
The first sign of toilets Grace Kelly - simple cut. There are no strange ribbons, holes, vstavochek, lace in a strange place, and other avant-garde. All dignified and tasteful. Or form-fitting dress with a big skirt, or costumes, traditional high society, or flared flowing robes of silk. Fabrics - only natural. The result is an elegant and solid image, emphasizes the benefit the whole girl, but do not open any parts of her body, which remains a beautiful and mysterious, shifting attention to looking at the identity of the person.
All this is embroidered with embroidery and jewels. Since her wedding dress went down in history as one of fashion's most expensive dress in history. Fatou, decorated with thousands of pearls and dress of silk taffeta ivory decorated with Valenciennes lace of the 19th century, which were bought by Prince Rainier of the museum, created Helen Rose, chief dresser "Metro-Goldwyn-Mayer." It kept the same principle dear elegance: expensive fabric, simple (even primitive) cut, precious jewelry.
If no embroidery and stones - Grace decorates the costume accessories, using precious brooches, silk scarves and flowers. Separate item - ornaments, in which Grace Kelly knew a lot. Sometimes the beauty of the dress only understand if you forget about the earrings and necklaces, which detracts from the dress, pulling it to his face.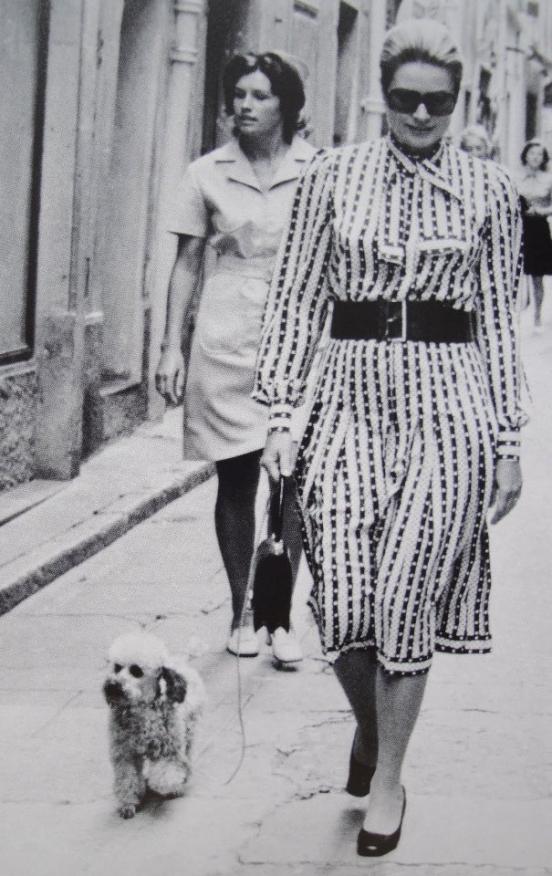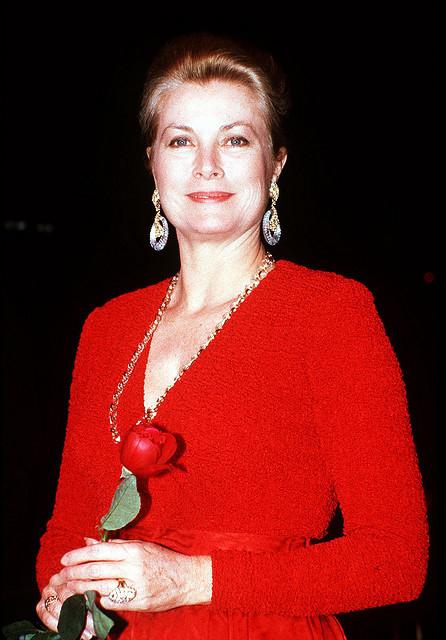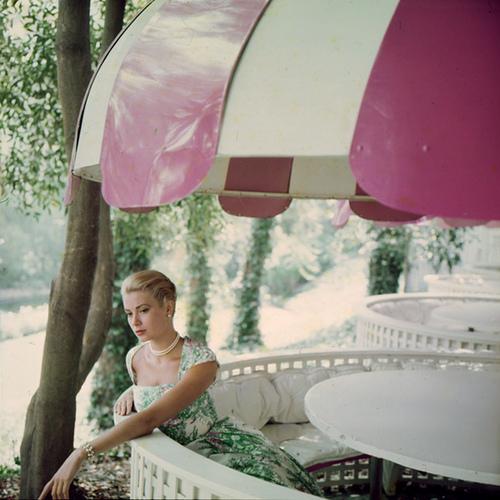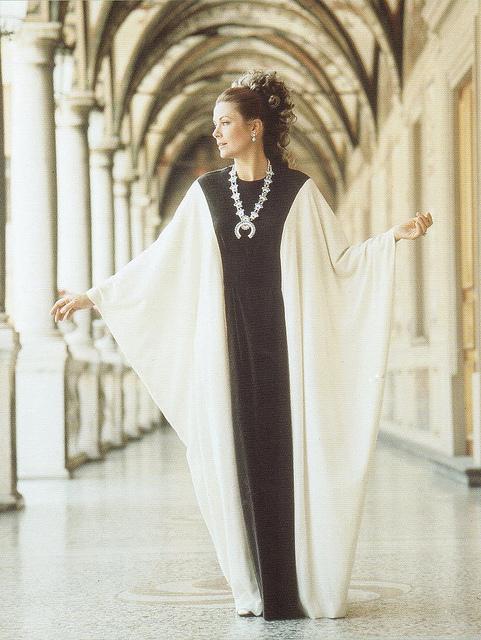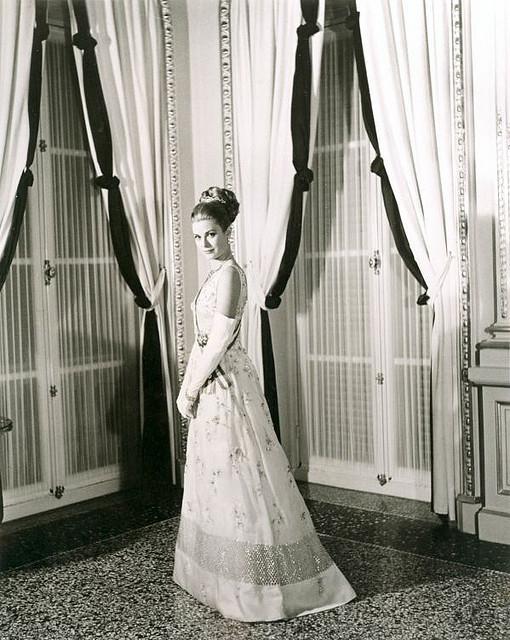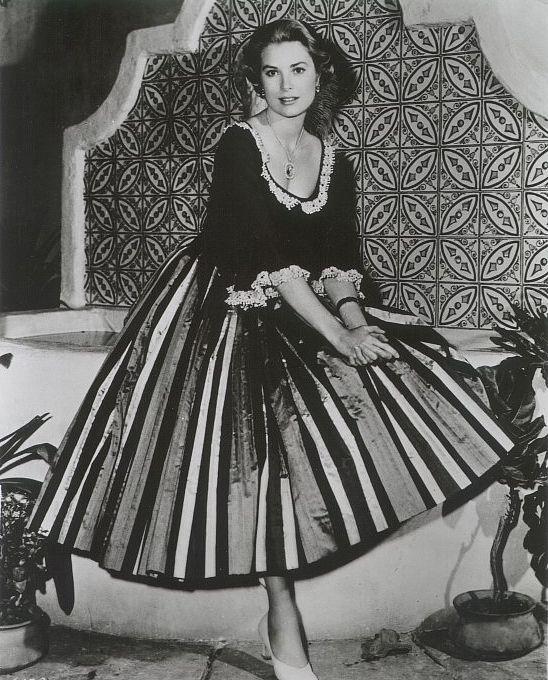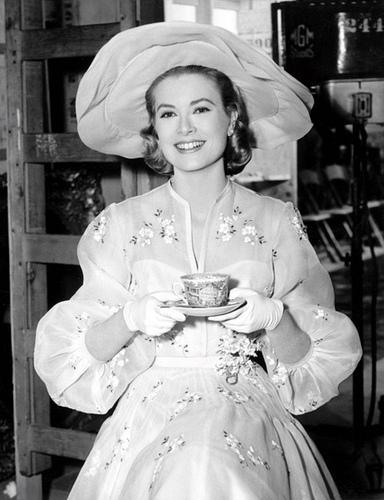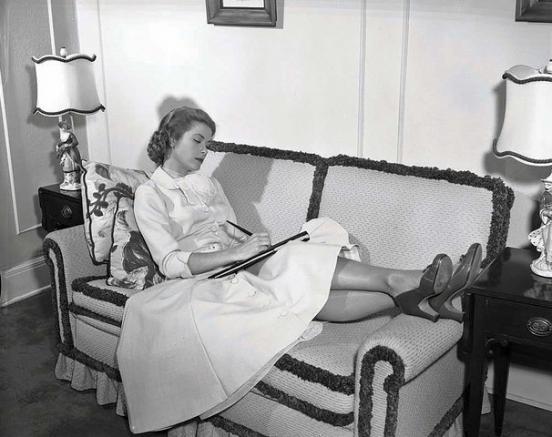 2. Clothing situation under
Wedding dress Grace was only one thing - for once. All the rest of her clothes as much more modest and what is important - matched to the situation. Grace could not catch on the race field in shoes with heels, but in a sick room - in jeans and shirt. But at the same time in her wardrobe was all. If Grace Kelly got into the ballroom - she wore a silk dress ball, which is different from the dresses to the opera and a restaurant. To communicate with subjects intended strict classical suit for the beach - Beach silk tunic with prints, and for horse walk and stay at home - jeans and a shirt, who were also in the wardrobe of Grace.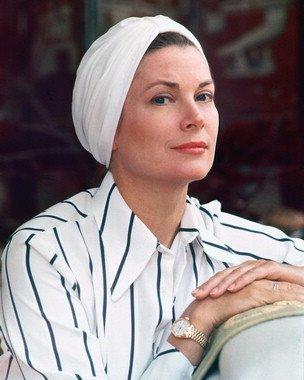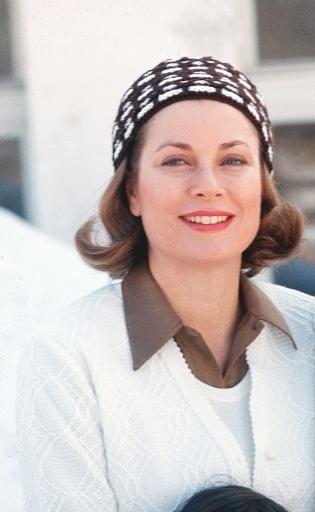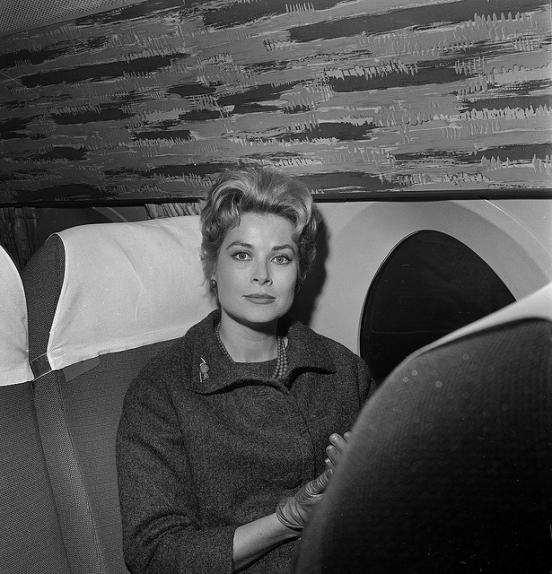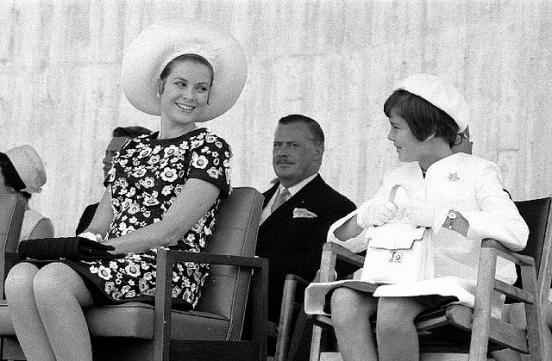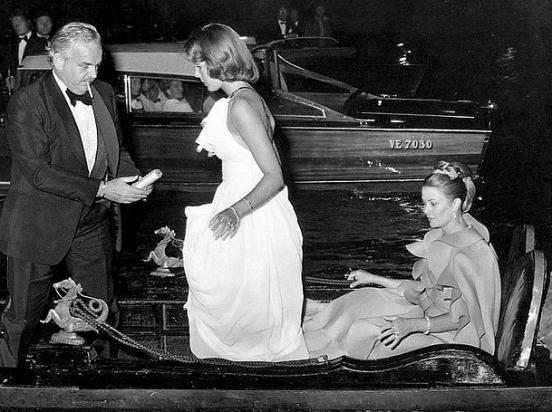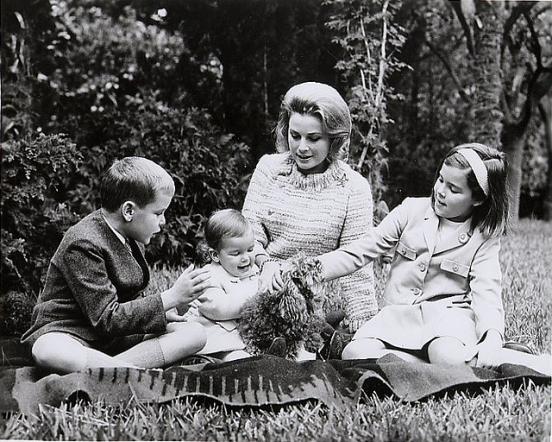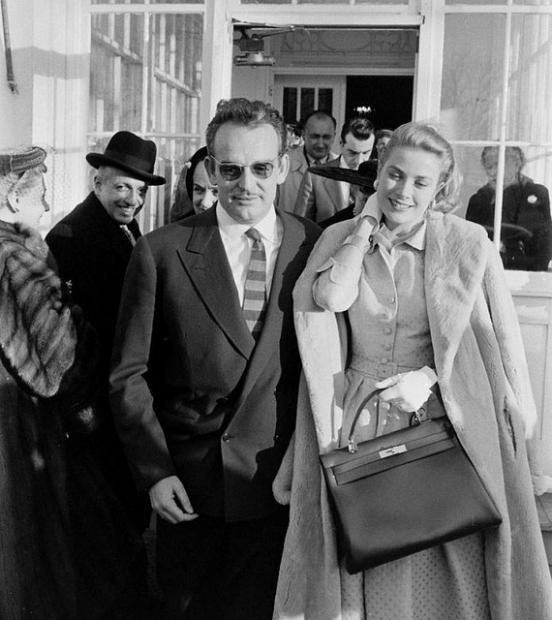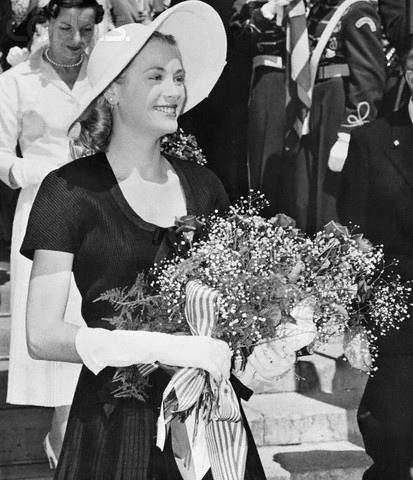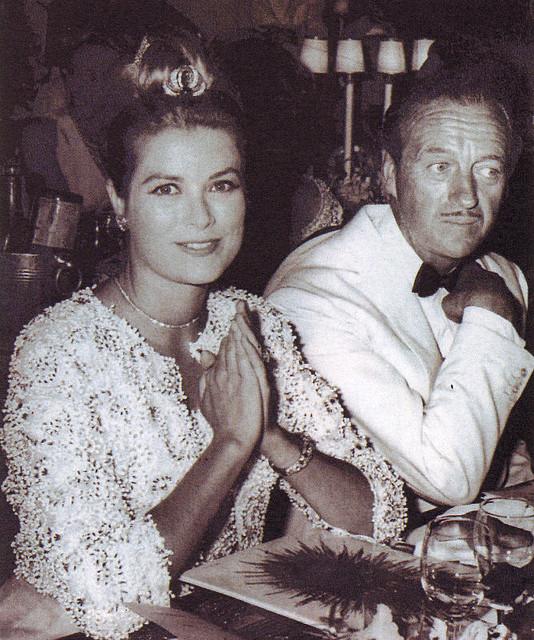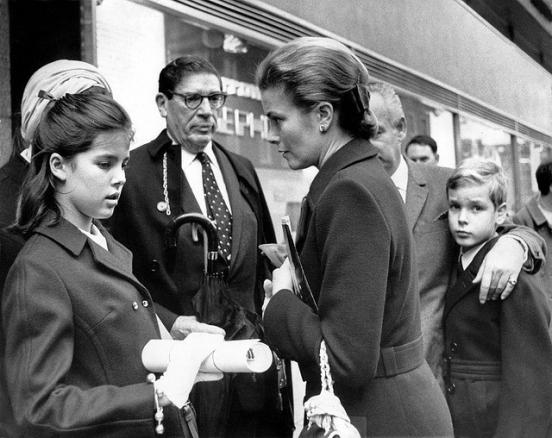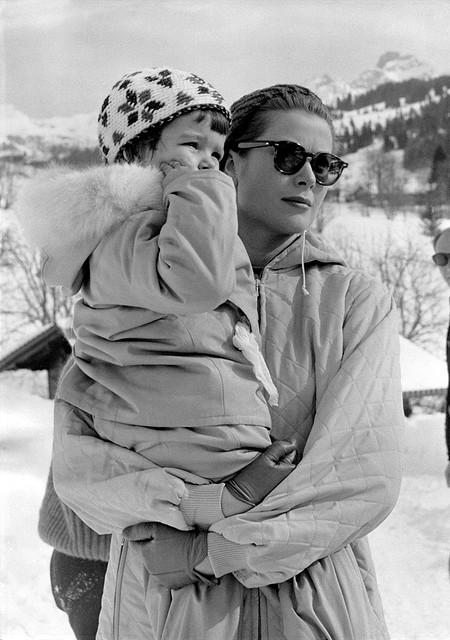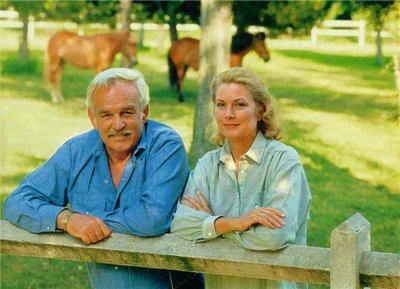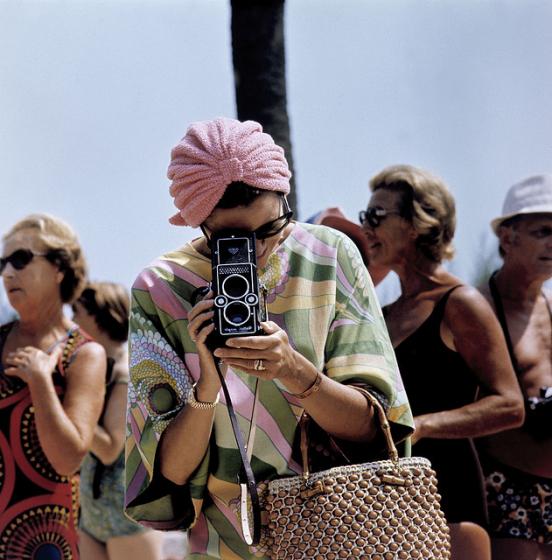 3. Round earrings, hat and gloves
Grace almost never wore long dangling earrings. Most of its decorations are traditional: large pearls in her ears, round earrings in the shape of a flower, pearl necklaces, precious necklace of diamonds and platinum. If you add glasses, wide and round hats, or fine shawls, gloves and matching hat and purse - the image emerges very traditional and perfectly inscribed in a leisurely and full of life conventions of the ducal palace.