The first lady always in mind. They should look great and be an example in everything — from social activities to family and outfits. Some do it better than others, when charm, wit, style and a strong character are found in one woman.
The post
a Website
dedicated to the spouses of the heads of States who are not satisfied with the application role to her husband-policy and managed to win the hearts of millions.
Jacqueline Kennedy, USA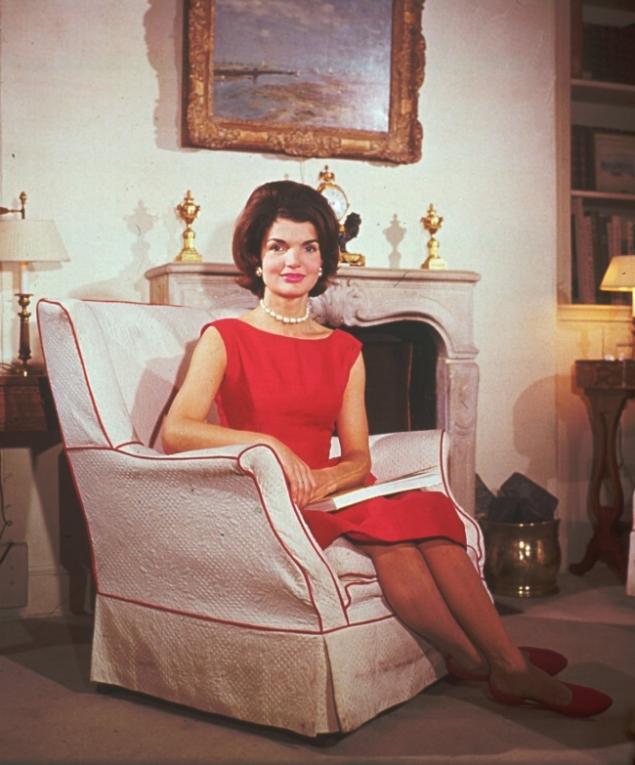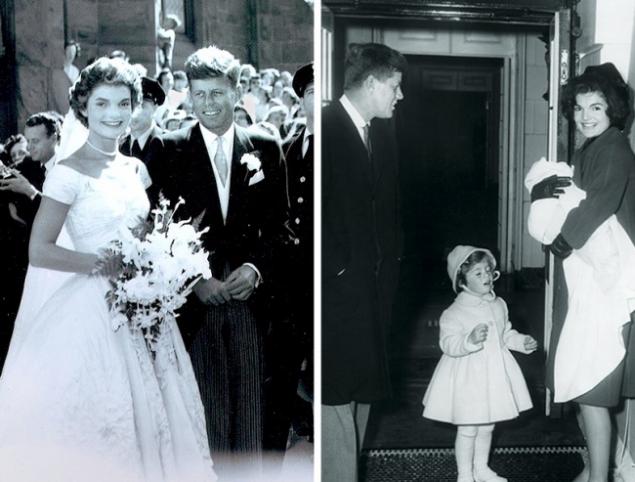 "My goal is to show the world that the United States is not a country of bad taste", said Jacqueline Kennedy, wife of U.S. President John Kennedy. And it succeeded — a style icon and a true pop star, she still inspires fashion designers and becomes the heroine of the movies.
"Dress should be fairly form fitting to show that you are a woman, and free enough, to show that you are a lady" — that's her statement. In addition to their taste and style Jackie conquered with gentleness, humor, a sharp mind and boundless devotion to her husband.
Michelle Obama, United States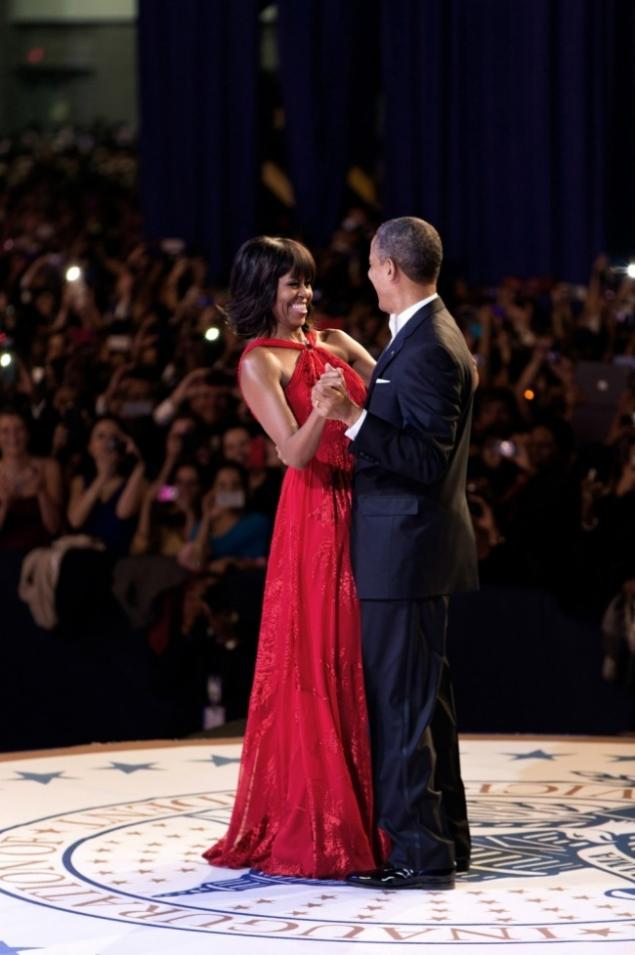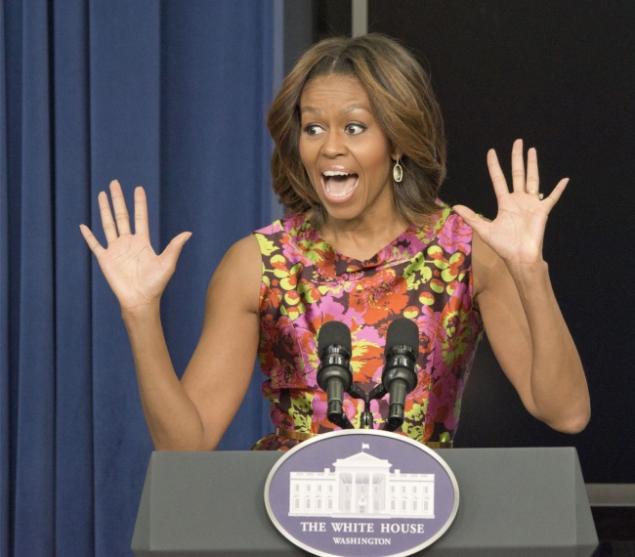 Live and natural, Michelle Obama is not only sympathetic, but also a lot of respect. When his wife was elected President, she took up issues that she cared about. In suffering from obesity in America Michelle launched a program "Let's move", dancing and playing outdoor games with the kids, and created in the White house garden, showing an example of a healthy diet. Special praise worthy sense of style — she knows how to look feminine and fashionable. But in oratory, Michelle has eclipsed even her husband. Although she says she has no plans to enter politics, in this field promise to her success.
Grace Kelly, Monaco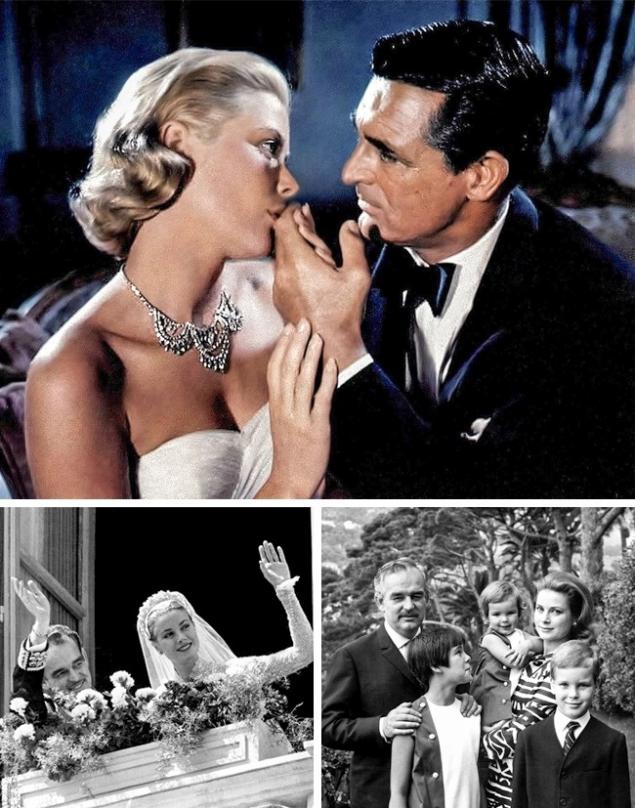 Above: grace Kelly and Gary grant in the Hitchcock film "to Catch a thief". Bottom: wedding with Rainier and their children.
The first beauty and one of the most successful Actresses in Hollywood refused a career in the movies and wanted to become a Princess. She married Prince Rainier III of Monaco. Princess grace fall in love with the inhabitants of a small country she was able to win over everyone with whom communicated. On her first as Princess of the Christmas ball grace invited children from all over the Principality at the age from 3 to 12 years. All adored her, but was grace happy? Husband Prince was surly, he did not like social life and was jealous of grace to its popularity. In 1982, the Princess died in a car accident, and it made her truly iconic person.
Carla Bruni, France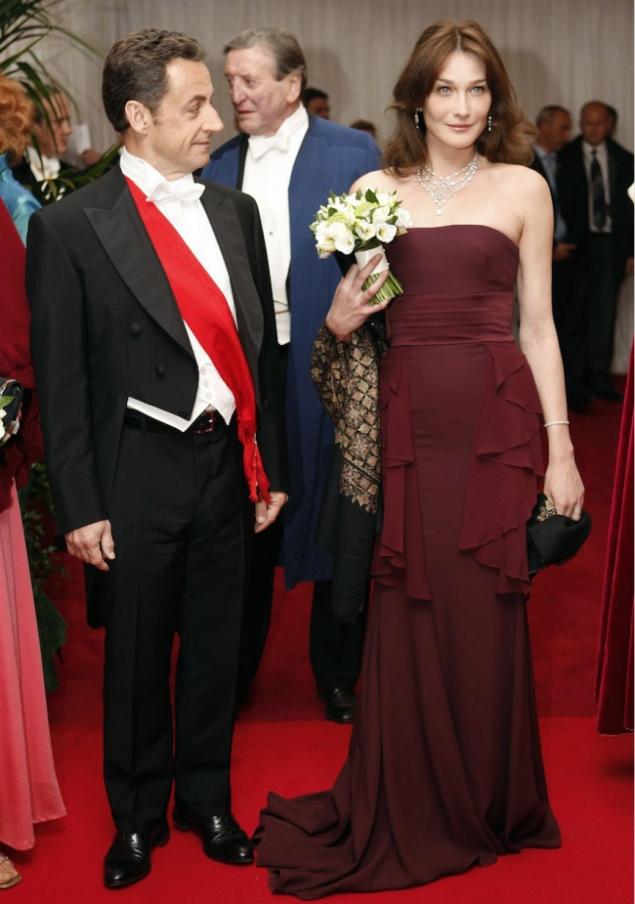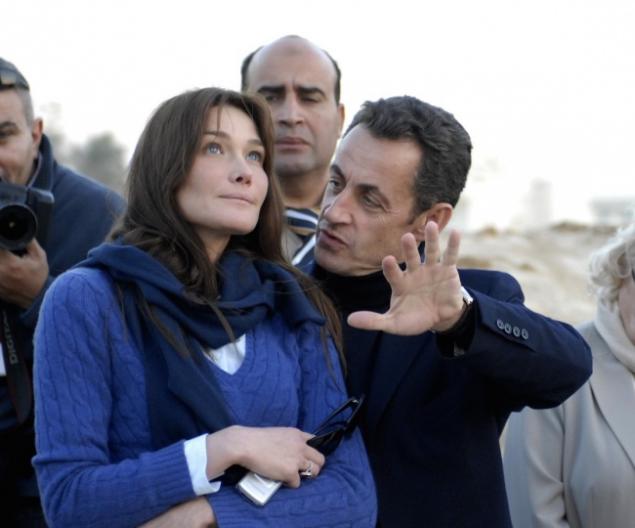 It is not clear who will benefit more from this marriage — no wonder Nicolas with adoration looking at his wife.
Successful top model, poetess and singer — the world learned about her before she heard about the policy of Nicolas Sarkozy. Her beauty and mind captivated at the time, Mick Jagger, Eric Clapton and Kevin costner. Despite the rather scandalous past, Carla quickly became a favorite of French women, primarily due to her freedom-loving nature. After leaving the position of first lady, Carla returned to the tour and was headed by the French Vogue.
The Melania trump, USA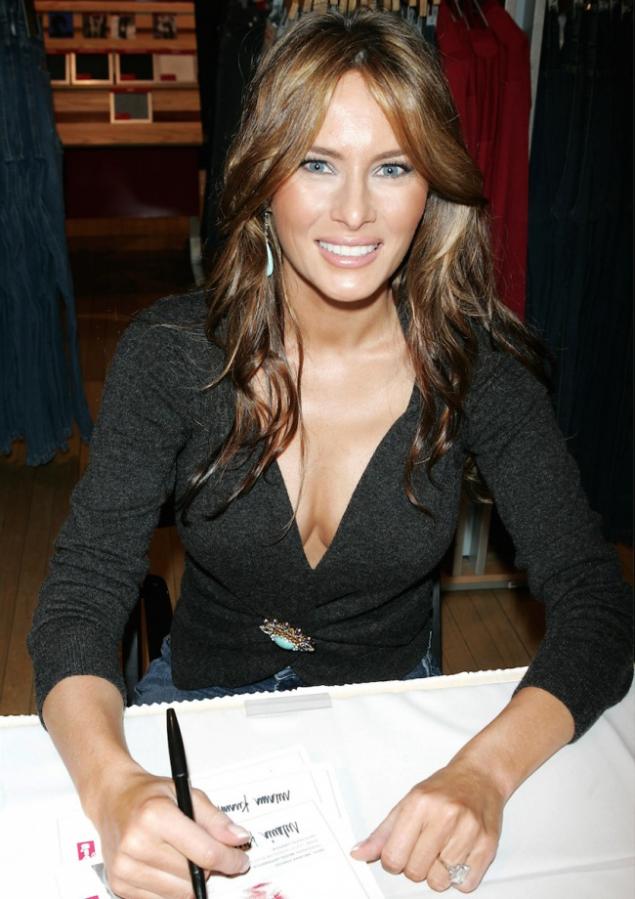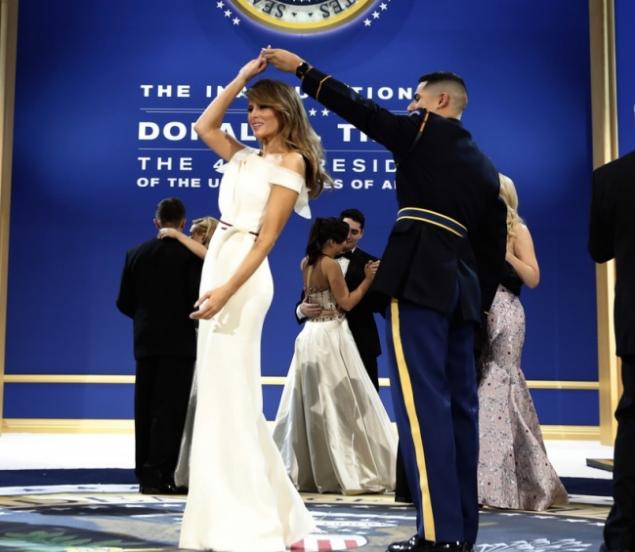 Upstairs: Knauss only became the face of Levi's and signing autographs in the store brand. Bottom: first lady of the USA Melania trump is dancing at the inauguration in a dress, the design of which was invented specially for the ceremony.
Spouses trump can cause different feelings, but one thing is certain: this couple view stops on the Melanya. Beauty Melani, Knows (then she changed the name to Knauss) began her career at the age of 16, performed in shows in Milan and Paris. In 1999, the model met with Donald trump. At first the billionaire has heard of, but he was so eager began to care that soon his feelings were assessed. Photo Knauss published in Vogue, Harper's Bazaar, Vanity Fair, Glamour, Elle, and many other famous magazines.
Chantal Biya, Cameroon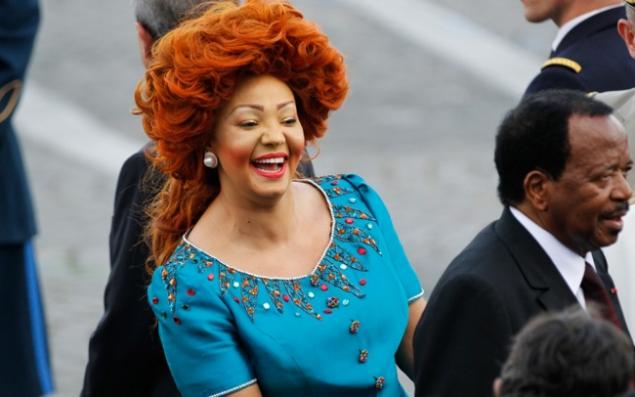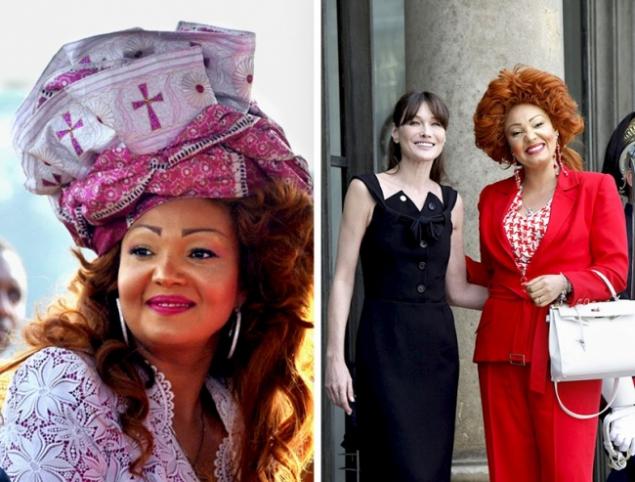 Bottom left: here's the Chantal Biya came to the Pope (so it was immediately clear where he was going). Right: Carla Bruni, they are girlfriends.
Someone who, as first lady of Cameroon is not going to stay unnoticed. It's a little too much hair, bright colors, accessories. But it is known not only for its eccentricity. Chantal involved in charity work, and her name is first in Africa, the international centre for the prevention of HIV and AIDS. Outside of the country kind and charming first lady of Cameroon know a lot more than her husband, President Paul Biya.
Sheikha Mozah bint Nasser al-must be put an end, Qatar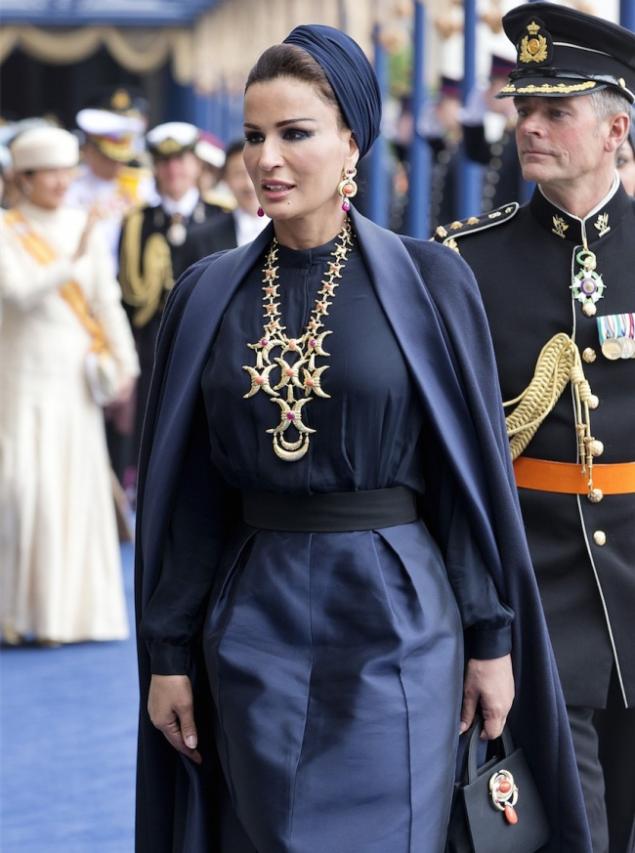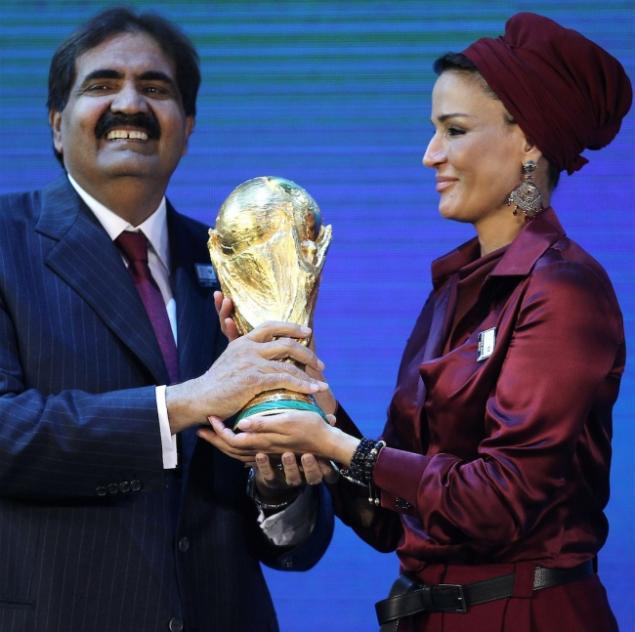 Bottom: Sheikha Mozah with her husband in 2010 Qatar became the first Islamic country which has won the right to play the world Cup in 2022.
Her Highness Sheikha Mozah bint Nasser al-must be put an end, the wife of the former Emir of Qatar, is one of the most stylish women of the East. Despite the traditions of the region, Mose appears in public with an open face, has a doctorate, is Dame commander of the order of the British Empire and the special envoy of UNESCO.
It is considered the grey Eminence of Qatar. Take, for example, the fact that the current Emir Tamim bin Hamad al-Thani, was not the eldest son and heir. Contrary to the usual principle of seniority, the throne of Qatar was inherited by the son of the Sheikhs Mozy. Her influence is credited with modernizing the country and establishing relations with the Western world.
Queen Leticia, Spain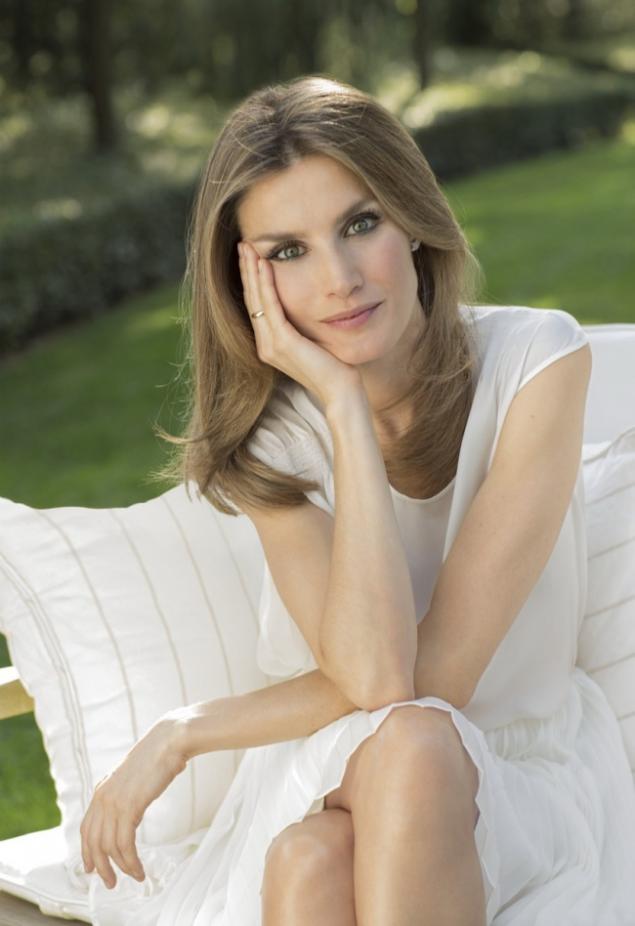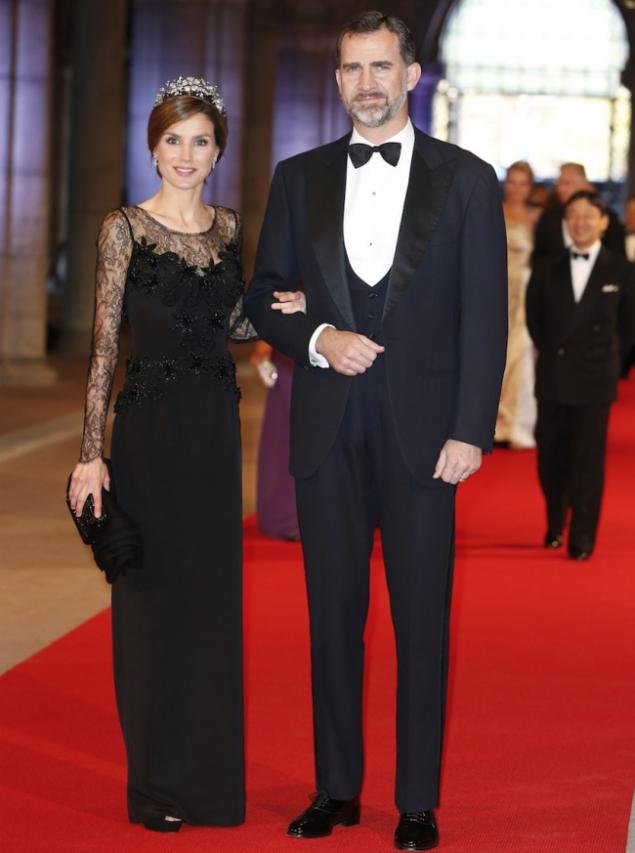 The wife of the king of Spain Philip VI beautiful Leticia — socialite, style icon and mother of two charming daughters. The Queen is the darling of Spain and outside the country more popular than her Royal husband (at least among women, as the fashion magazines continually, talk about it). But besides the beauty and grace Leticia has something to boast of — she made a fine career in journalism, and after becoming a Princess (and later Queen), has won numerous awards for his successes in the protection of children, promotion of culture and education.
Queen Rania, Jordan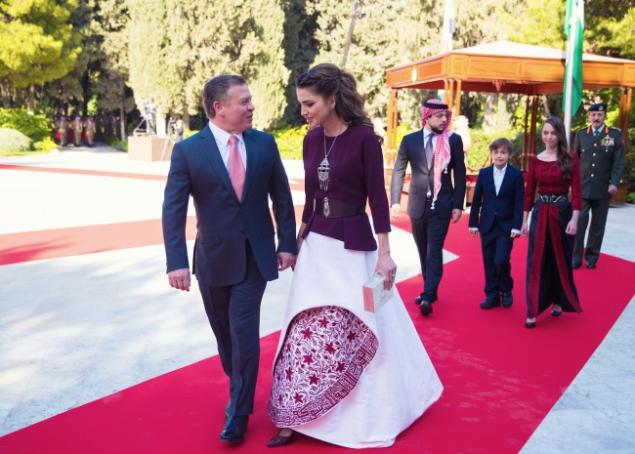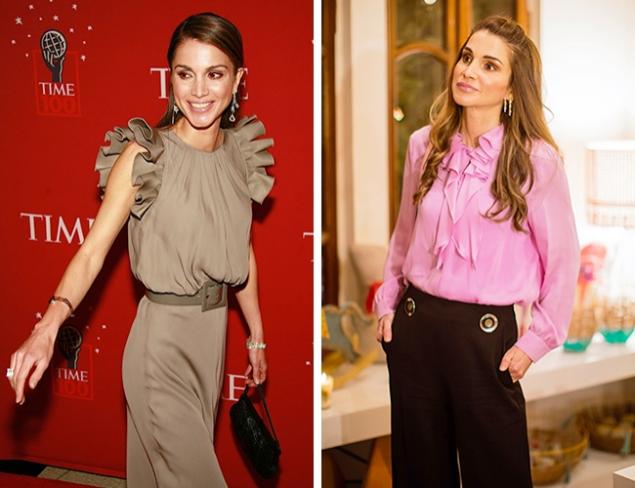 This graceful girl — wife of the king of Jordan and mother of four (!) children. On the top photo of the three of them following behind. The story of Rania — the story of a modern Cinderella. An ordinary girl, she worked in Citibank Amman and it was there that she met her future husband.
The Queen says that he considers himself a real Arab woman, and the greater part of his time to wife and four children. But she heads the Foundation, which fights for women's rights, opposes cruel treatment of children, supports a program of vaccination and organ donation and wants to equip computers to all schools in Jordan. Rania is actively involved in international politics, defending the Palestinian community. She's also a patron of the arts and the main Muse of Giorgio Armani.
"The peony fairy", Peng Liyuan, China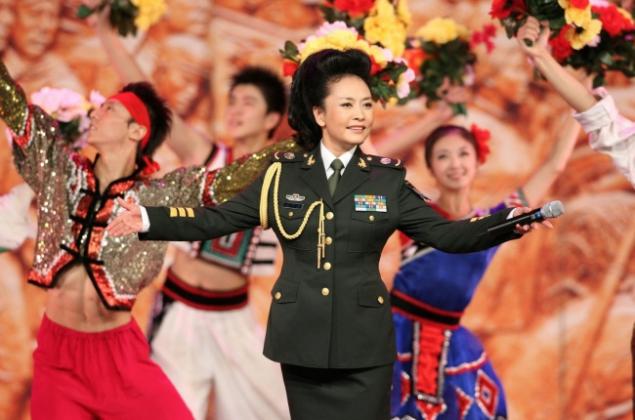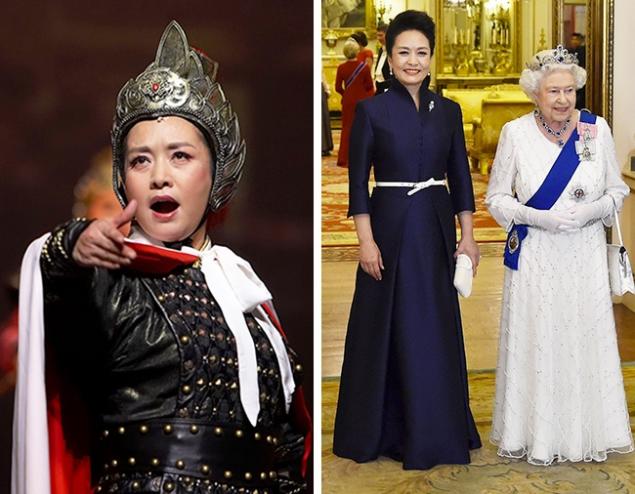 The wife of Chinese President XI Jinping is popular Chinese singer, without it can not do any new year's gala concert on Central television. When she met her future husband in 1986, about it almost nobody has heard of, but Peng Liyuan is well known and loved. Status pretty smart, has a strong character and considerable influence in the country. And if that was not enough — she's also a major-General.
The brightness and grandeur of pan in the country, naming "Fairy of peony". Peony as the most revered in China, the flower is associated with symbols of the emperors, personifies beauty and sensuality — qualities that reputedly inherent to Peng Liyuan.
Photo on preview East News
See also
8 modern Cinderella who found her Prince
Princess of Saudi Arabia XXI century
via www.adme.ru/tvorchestvo-dizajn/princessa-saudovskoj-aravii-xxi-veka-880060/