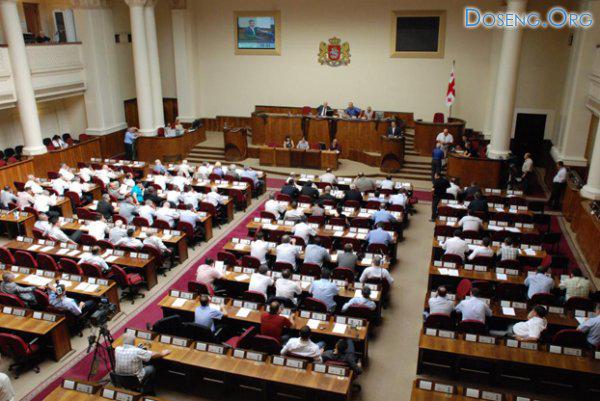 The Georgian parliament voted in favor of the severance of diplomatic relations with Russia. Georgian parliamentarians also declared Abkhazia and South Ossetia territories occupied by Russia, "Novosti-Georgia.
For the termination of diplomatic relations with the Russian Federation voted unanimously all 106 Georgian parliamentarians. Parliament session was devoted to Russia's recognition of South Ossetia and Abkhazia - Republic, which Tbilisi considers Georgian territory.
Parliament decided to accept all the armed forces of Russia in Georgia, including peacekeeping, occupation and decided to consider them illegal groups. Parliament also ordered the government to cancel all agreements of the country, which include the presence of Russian military units in Georgia.
Georgia has announced a substantial reduction in the number of employees of the Embassy in Moscow. Tbilisi decided to leave in its Russian office only two diplomats.