The editors of the Swedish magazine about tasty and healthy food Matmagasinet forced to withdraw 10 thousand copies of circulation after the unfortunate incident.
The remains of the Swedish edition of the magazine about healthy food were recalled after four people were poisoned while trying to make a meal on one of the suggested recipes.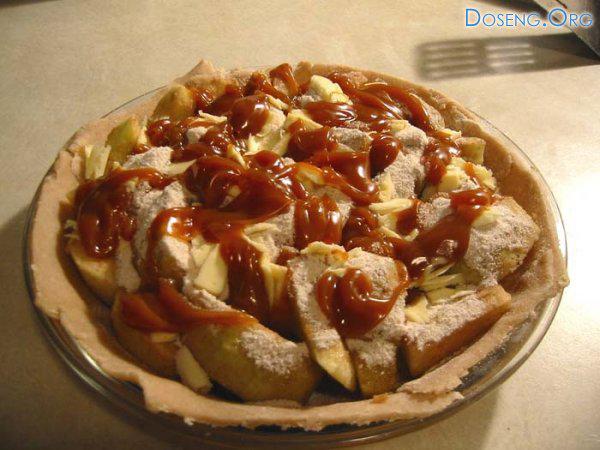 Chief editor Matmagasinet Ulla Kock made a clarification in which she wrote down what happened in the unfortunate misprint made in the recipe for the preparation of apple pie. Like, instead of the recommendations add to the dough piece 2 nutmeg magazine advised knead as much as 20 cores of this product.
"We know that four adults ate one cake made for this recipe, and then they feel bad - added Glavred gastronomic publications. - It's really very sad ».
According to her, after ingestion of "poisoning" of the pie in victims began dizziness and headaches. But now they feel better.
Kok admitted that a typo they learned even before the tragic event. Immediately after the publication of a new revision number Matmagasinet Ulla Cocke sent 50 letters to thousands of its subscribers with the appropriate warnings. In addition, the unsold copies of the magazine were equipped with the tab in which the buyer carefree warned: "high doses of nutmeg can cause poisoning symptoms.
Guidelines "glossy cookbook" thought that this is enough. In the end, gourmets should understand that nutmeg, bitter taste and is not intended for mass use in pies and other desserts. However, hopes for a good reason the readers were not justified.
Now publishers Matmagasinet forced to withdraw from the sale of all remaining copies. In recognition Kok, every year publishes a magazine 1, 2000 recipes, and therefore happen and mistakes. However, until recently, they did not lead to such tragic consequences.
Add that nutmeg is considered a potent ingredient to be used in small doses. It improves circulation, digestion, and is also useful in arthritis and osteochondrosis. However, upotreblint nutmeg in food is not recommended for pregnant women and epileptics. It is toxic in large quantities, and affects the liver.
In popular literature Muscat also called psychedelic effects of moderate strength. Like hemp, walnut causes euphoria and an overdose even delusions and hallucinations.
FAKTNEWS