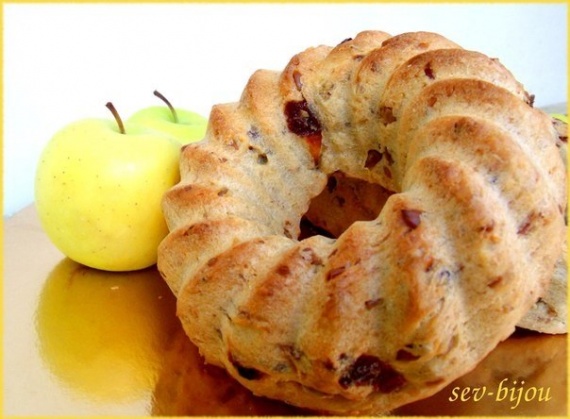 Recipe:
3 eggs
1, 5 tablespoons sugar
3 tablespoons flour
1 tbsp sour cream
250 g margarine or sliv.masla
baking powder 1 sachet 5
raisins
sunflower seeds
coconut
roasted peanuts
sesame
vanillin
All mix, put in one large cake pan or in small portions molds (can be in paper molds) (note this dough has increased more than 2 times !!!), bake at 200-220 g 20-25 minutes. < br /> At the request of sah.pudroy sprinkle or cover with glaze. This volume is designed for a large form (I have a rectangular 33smh35sm). If the form menshe- take half normy.Priyatnogo appetite!