Smoothies are a simple, convenient, and, most importantly, delicious way daily to get the body needs vitamins and minerals. Unlike juices, smoothies contain the fiber, which is better absorbed. These healthy drinks are perfect substitute second Breakfast and afternoon tea.
Our recipe contains known anti-inflammatory ingredients: ginger and turmeric and super energy drink powder Peruvian poppies. This smoothie is the perfect solution for a spring detox of the body. Carrots – full of vitamins, micro and macronutrients, and antioxidants contained in it is able to prevent the occurrence and development of malignant tumors.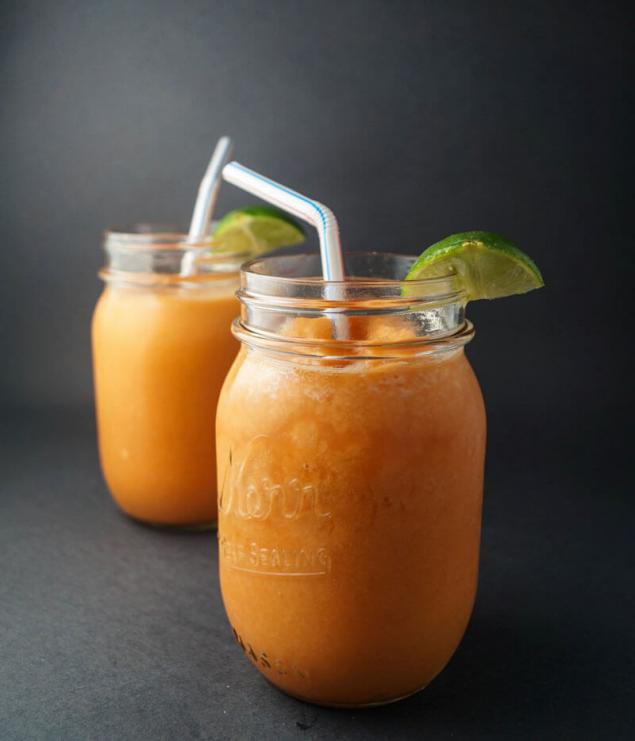 INGREDIENTS
bananas 150 g
2cm ginger (grate)
carrot juice 150 ml
almond milk 300 ml
the ice 100 g on request
turmeric 1H.l
Peruvian Maca 4 g (you can substitute flax seeds 1 tbsp)
1 teaspoon almond oil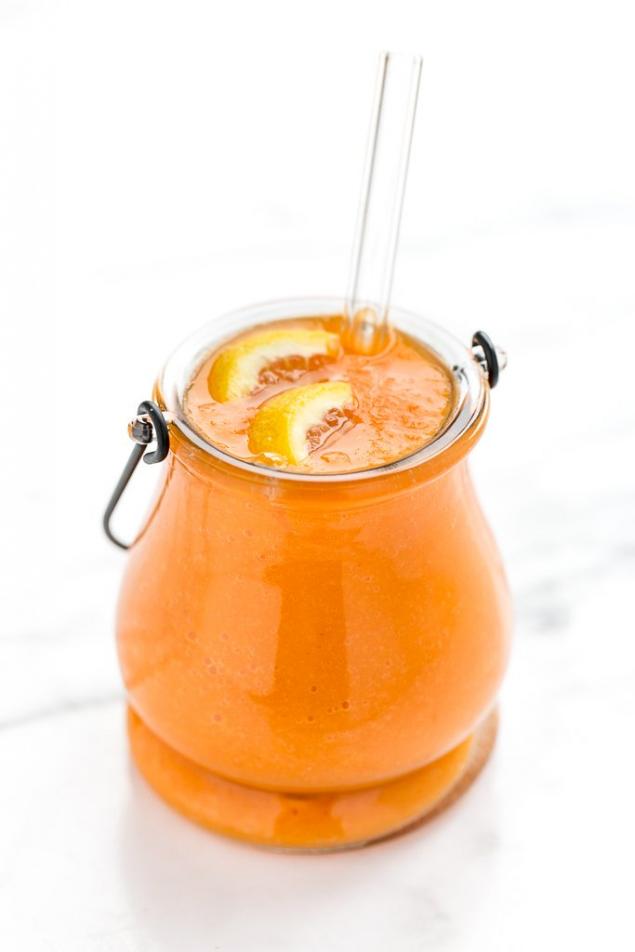 Mix the ingredients in a blender at high speed. Pour into glasses, drink freshly made.
Cook with love!
P. S. And remember, only by changing their consumption — together we change the world! ©
Source: bonappeti.info/topics/poleznyj-perekus-morkovno-imbirnyj-smuzi/