Supercolony smoothie with turmeric!
Start your day the delicious and healthy smoothies based on organic ingredients. Completely vegan, easy, but at the same time nourishing drink will give you energy and fill your body with vitamins and minerals.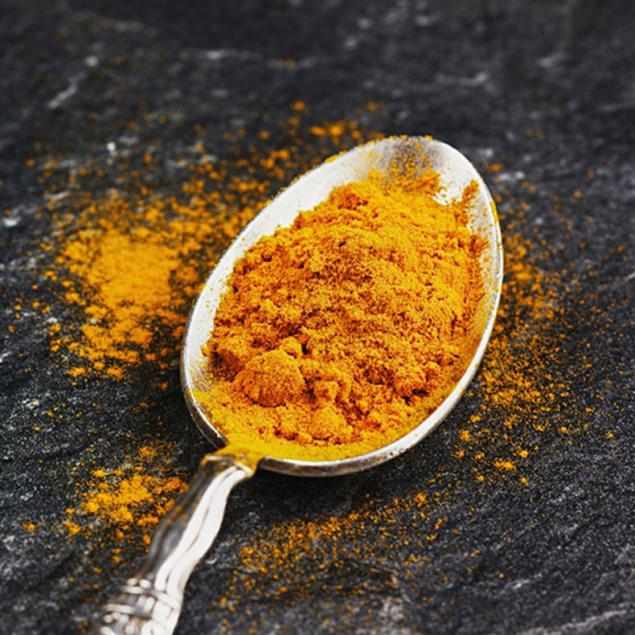 Ingredients (for 3-4 servings):
2 cups almond milk (or rice)
1 tablespoon almond oil (or a handful of almonds)
3-4 tablespoons honey
¼ Teaspoon Maca powder
3 pinches of turmeric
3-4 tablespoons cocoa powder
2 tablespoons of flax seeds
1 avocado
1 banana
3 handfuls of spinach
¾ Cup beetroot pulp
½ Cup blueberries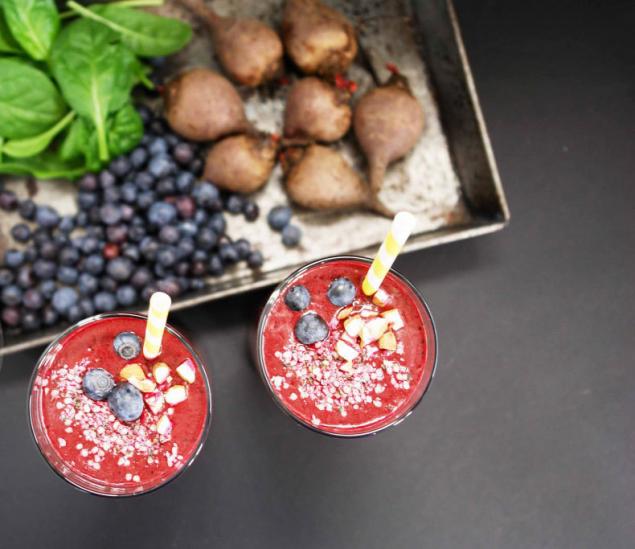 Preparation:  
Place all ingredients in blender, whip until smooth. If the consistency is too thick, add more almond milk. Enjoy!
Source: online-detox.com/articles/112189-supershokoladnyy-napitok-s-kurkumoy-dlya-vsey-semi