Such a usual in our latitudes the beet — vegetable is exclusive and no other in the human diet not replace it.
Nutritional value of beet
and its useful properties are due to, firstly, the presence in the roots of a unique set of elements that is not found anywhere else, and secondly, the large amount of minerals and vitamins that are not destroyed after cooking.
So the use of boiled beets there is no doubt!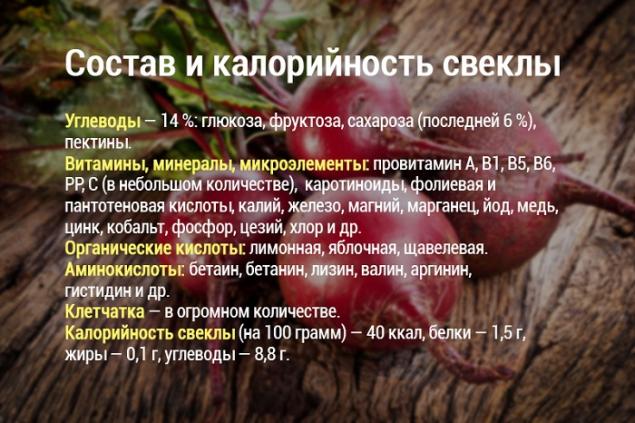 Useful than a beet?
Cooked beets, above all, an excellent laxative and diuretic.
The beet — cleaner body No. 1. Thanks to the fiber, organic elements and other substances, beets perfectly regulates metabolic processes in the body, increases peristalsis, and destroys putrefactive bacteria.
Indispensable in diseases of the liver and obesity.
Lipotropic betaine, contained in beets, corrects the fat metabolism, prevents infiltration of the liver and can raise blood pressure. Beet betaine is an excellent substance in equal measure and performs its function in fresh fresh and boiled. Studies show that betaine inhibits the development of malignant tumors.






Cures anemia.
The use of beet is very useful for healthy hematopoiesis. It is composed of the minerals that contribute to the treatment of atherosclerosis and reduced hemoglobin.
Beets are a low calorie food.
Related to this is the effectiveness and popularity of beet diets for weight loss.
Will help with hangover.
Beets promotes the health of the organism, has analgesic and anti-inflammatory effect, helps the body fight depression and is a great cure for a hangover.
Useful for the thyroid gland.
Increased iodine content in beets makes it especially useful for iodine deficiency disease of thyroid gland.
Food for pregnant women.
Beets are necessary for pregnant! Folic acid, which included in its composition, are very useful in the planning stage of pregnancy and in the early stages. It promotes the healthy formation of the nervous system of the fetus.




And if useful beets, the juice from it doubly useful! Beet juice — energy drink № 1. It restores strength and increases endurance. However, under one condition — if your juice is not contraindicated.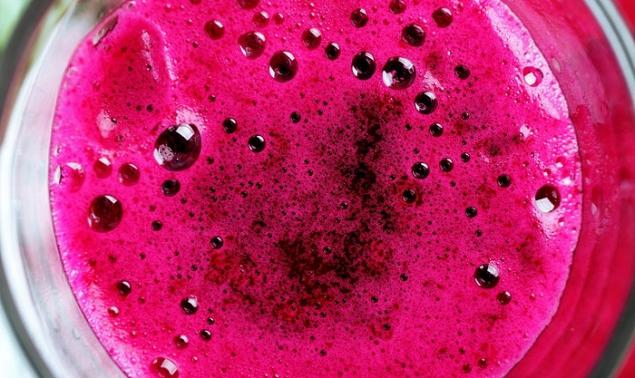 The editors of
"Site"
has collected some tips for you on how to properly and neatly eat this healthy drink.
Natural beet juice is pretty concentrated drink. To use it is by diluting it with other juices. Go Apple, and carrot, and cranberry. The perfect recipe is beet-carrot juice. Mix beet juice with carrot in a ratio of 1:10, and gradually, day by day, increase the content of beet juice. Important! Beet juice should stand open in the fridge for 2-3 hours, then some of the adverse faction by reacting with oxygen, will not cause trouble after drinking.


To start taking better with small doses. One tablespoon a day would be enough. The dose is gradually increased and brought to 50 ml.
For juicing select medium-sized roots, solid and intact, dark-gray outside and maroon inside.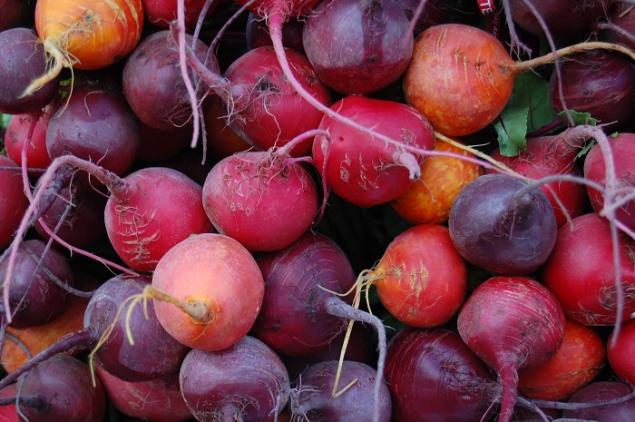 Beets are a versatile product, great ingredient for salads, juices and hot dishes.
Only 100 grams of boiled beets a day will help to replenish nutrients and keep your body in great shape!
Now everyone can publish articles
Try this first! To WRITE an ARTICLE the Author
This is a real creative laboratory! The true team of associates, each a specialist in their field, United by a common purpose: to help people. We create content that's really worth sharing, and a source of inexhaustible inspiration are our favorite readers!