Exercises for those who spends a lot of time at the computer. They can perform on the job — along break for a smoke. Health will save all 200%.
Osteochondrosis of the cervical spine is a serious disease in which there is displacement or deformation of the vertebrae in the spinal column. In the neck has many vital arteries and nerve fibers, closely associated with the spinal cord of man.
Exactly the cervical spine has the largest activity and is daily exposed to strong physical stress, as constantly is in a vertical position. Therefore, with age, the vertebrae in the neck begin to shift or deform, causing the appearance of osteochondrosis.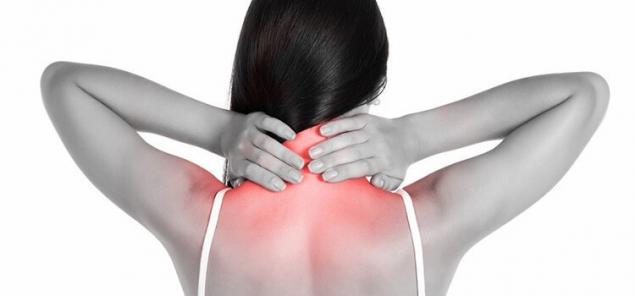 For the most effective treatment method is physiotherapy.
It helps to normalize the blood circulation in the cervical spine and restore the correct position of the vertebrae.
But you need to remember that
doing the exercises without the consent of the specialist and the attending physician may only exacerbate the situation
.
Dr. Vladimir Alexandrovich Butrimov have devoted many years to the study and selection of the most effective movements for the treatment of degenerative disc disease by exercises. It is not just an instructor for medical gymnastics, but the therapist, reflexologist and thunderpower.
More than thirty years of Butrimov studied various techniques for the recovery of the spinal column, thus creating a complex of exercises for strengthening the muscular frame spine.
This technique of qigong appeared as the result of many years of practical searches, the method of treatment of diseases of the cervical spine and received a fairly wide distribution, has shown its effectiveness.
You should train at least twice a day, morning and evening.
If you perform exercises frequently, the result will be better, especially if you work behind a Desk.
Qigong exercises to train the neck muscles and developing joints of the cervical spine.
The main rule,
which Dr. Butrimov considers necessary in the treatment of cervical degenerative disc disease,
is complete relaxation
. Physiotherapy in this disease requires relaxation of the muscles of the neck, only a human condition will help to achieve the desired results.
This video is part of a special program to rehabilitate the spine.published    
Put LIKES and share with your FRIENDS!
www.youtube.com/channel/UCXd71u0w04qcwk32c8kY2BA/videos
You must remember that doing the exercises without the consent of the specialist and the attending physician may only exacerbate the situation.
Also interesting: low back pain: how to sit, stand, and lift heavy Vertebral artery syndrome in cervical osteochondrosis
Source: vk.com/video252818543_171497009