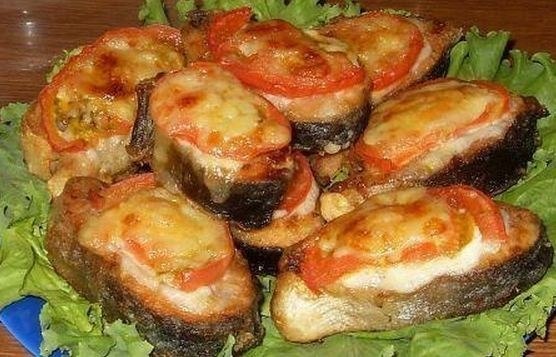 Ingredients:
humpback
tomatoes
cheese
seasoning for fish
flour
extensible. oil
mayonnaise  
Pieces of pink salmon coat with fish seasoning, roll in flour and fry on both sides in vegetable oil.
Then put the pieces of fish on a greased baking sheet and top each slice smear mayonnaise, put tomato and sprinkle with grated cheese.
Put in the oven for 10-15 minutes.
You can also add pepper.