We have often written about the importance for us is the Breakfast. He helps to run the metabolic processes in the body and provides us energy and vitality for the whole day. And what is the easiest and fastest way to feed in the morning, the whole family? That's right — make sandwiches!
Today we offer delicious ideas for tasty, healthy sandwiches, to cook which will take little time. Try it!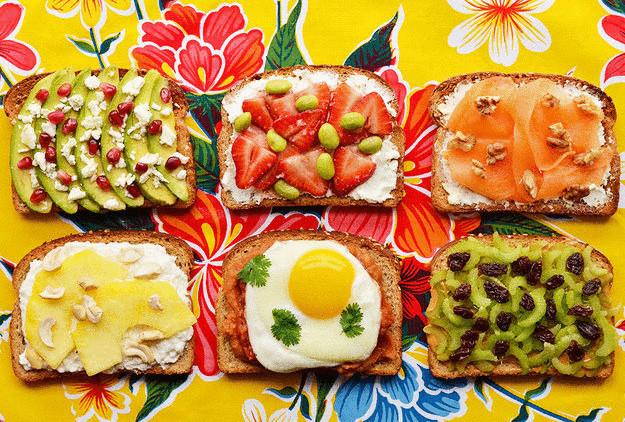 1. Sliced avocado + feta cheese + pomegranate
This delicious sandwich will give you a feeling of satiety. To make it, sauté 1 piece of toast, put on it slices of avocado, crumble on top of some feta cheese, add the pomegranate seeds and drizzle with olive oil.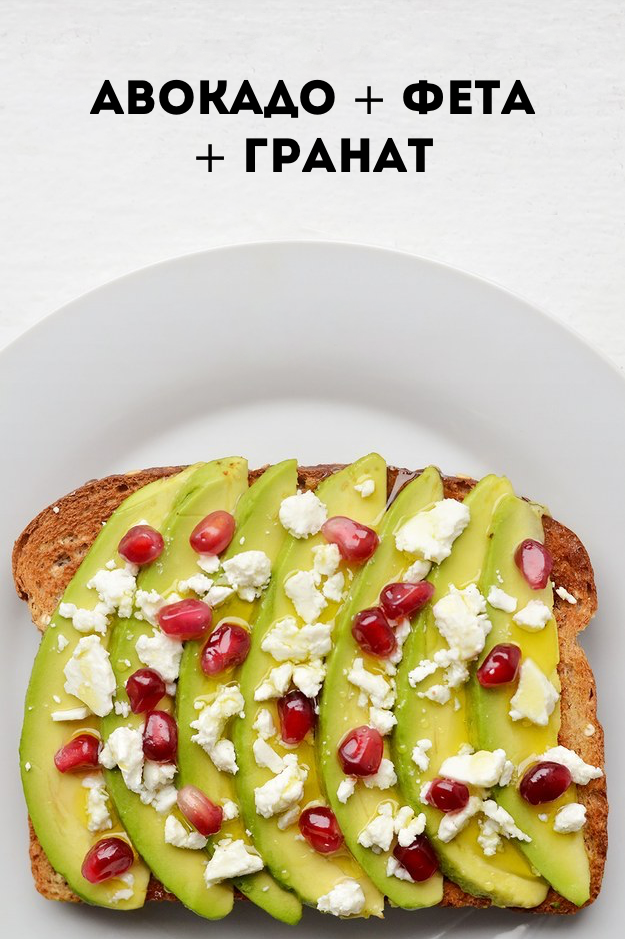 2. Raspberries + blackberries + Basil + cream cheese
This delicious sandwich will satisfy a sweet tooth. Dried toast spread cream cheese, put the top half of your favorite berries and a few Basil leaves. A delicious Breakfast is ready!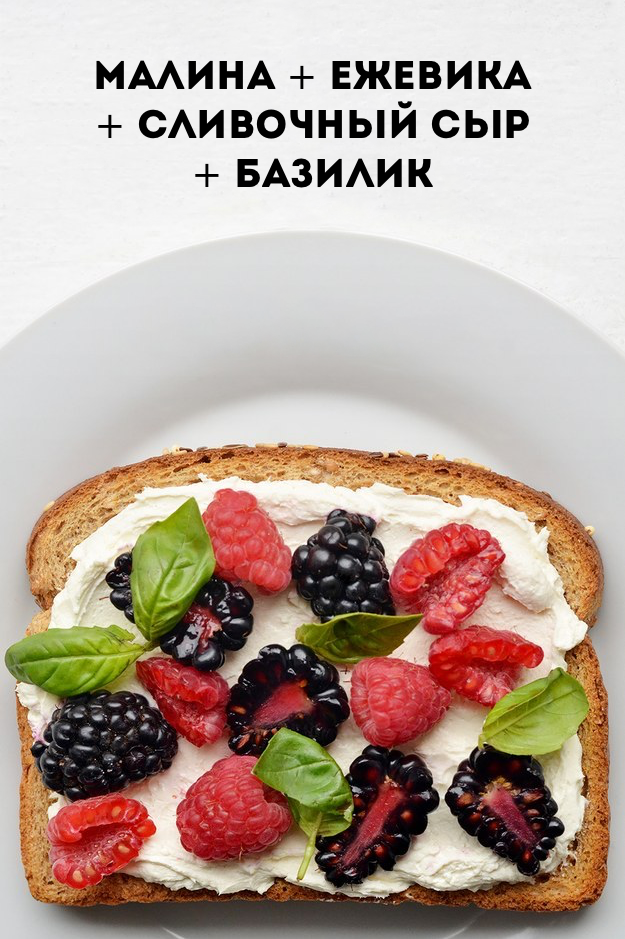 3. Cantaloupe + walnuts + agave + cheese For making this sandwich, slice the melon into thin strips (you can use the knife for cleaning of vegetables) and randomly lay them on the toast, smeared cream cheese. Sprinkle top of sandwich with walnuts and drizzle with agave syrup.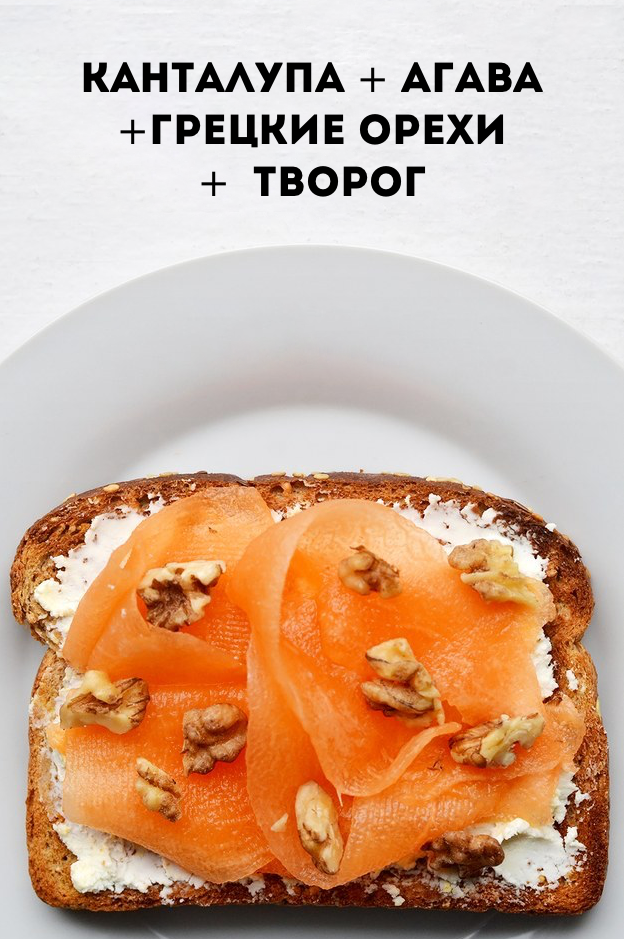 4. Banana + almond butter + Chia seeds
Lubricate dried toast almond or any other nut butter, put on top of slices of banana and sprinkle with Chia seeds. Tasty, useful and very fast!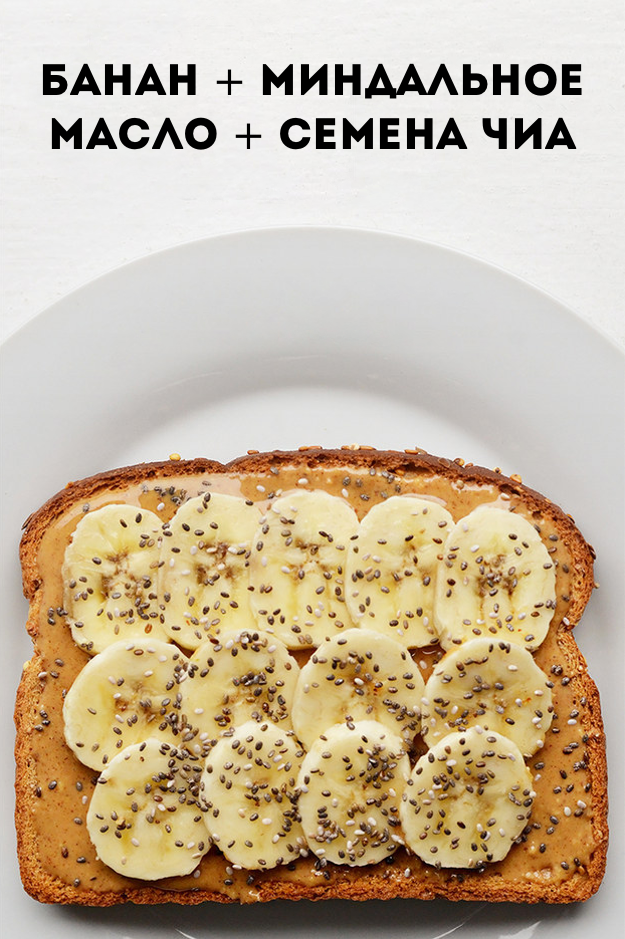 5. Thinly sliced celery + raisins + peanut butter
Original, hearty and very healthy sandwich. All that it requires is a quality nut butter, finely chopped celery and handful of raisins.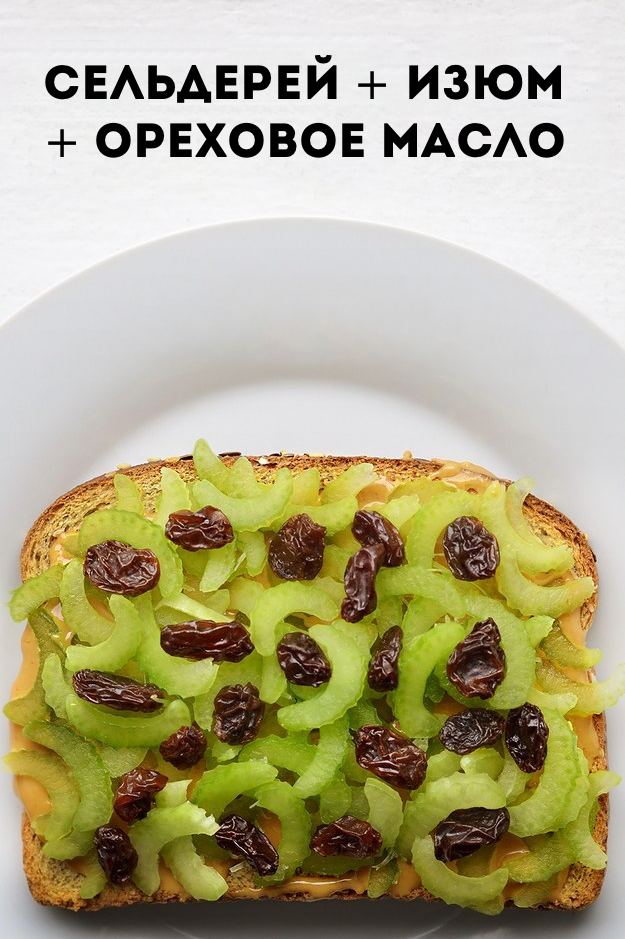 6. Mashed fried beans + salsa + cilantro + fried egg
If you have an active and eventful day, start it with this sandwich. For cooking oil toast with two scoops of mashed baked beans, add some salsa, and then put fried eggs. Garnish the sandwich with cilantro or other favorite herbs.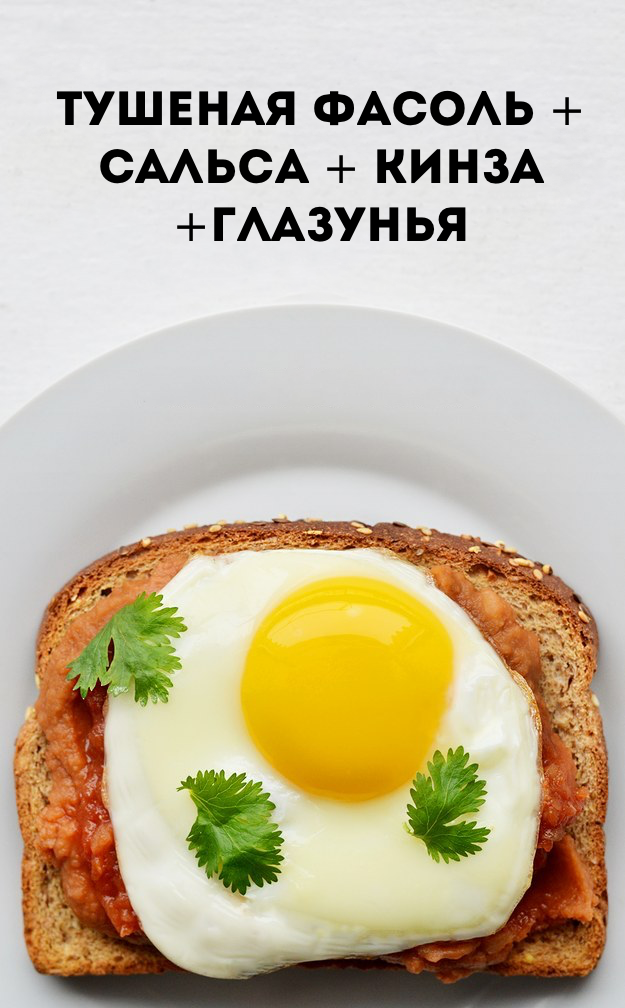 7. Strawberries + cottage cheese + soy beans + balsamic vinegar + sea salt-an Unusual combination for gourmets! Marinate in balsamic vinegar thinly sliced strawberries, and a few minutes later put it on a greased cream cheese toast. Spicy ingredient — soy beans and sea salt to taste.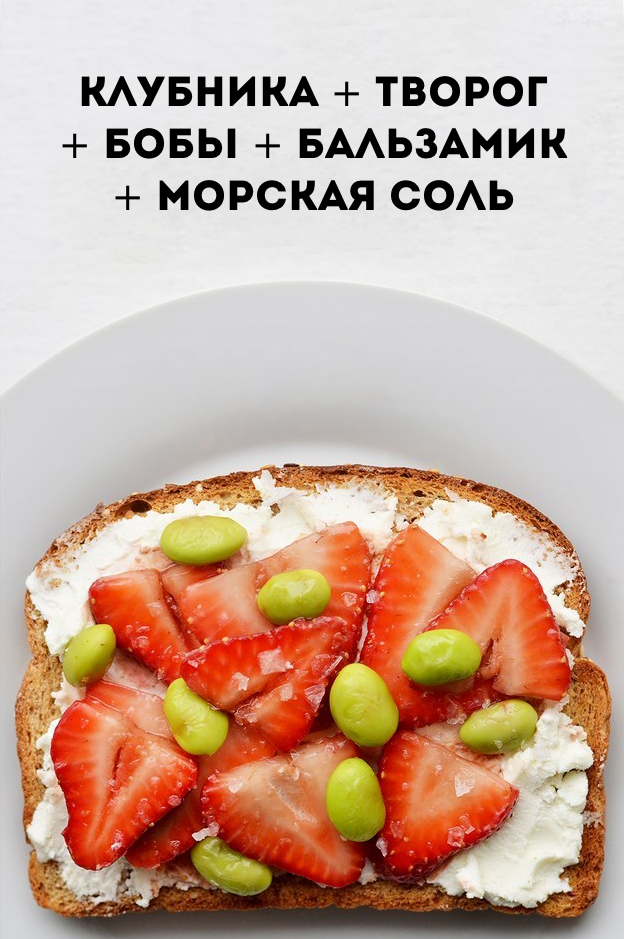 8. Slices of pineapple + cottage cheese + chopped cashews
And this sandwich will satisfy those who are trying to lose weight. On whole-wheat toast, smeared low-calorie cream cheese, put a few slices of pineapple. On top sprinkle chopped cashew nuts.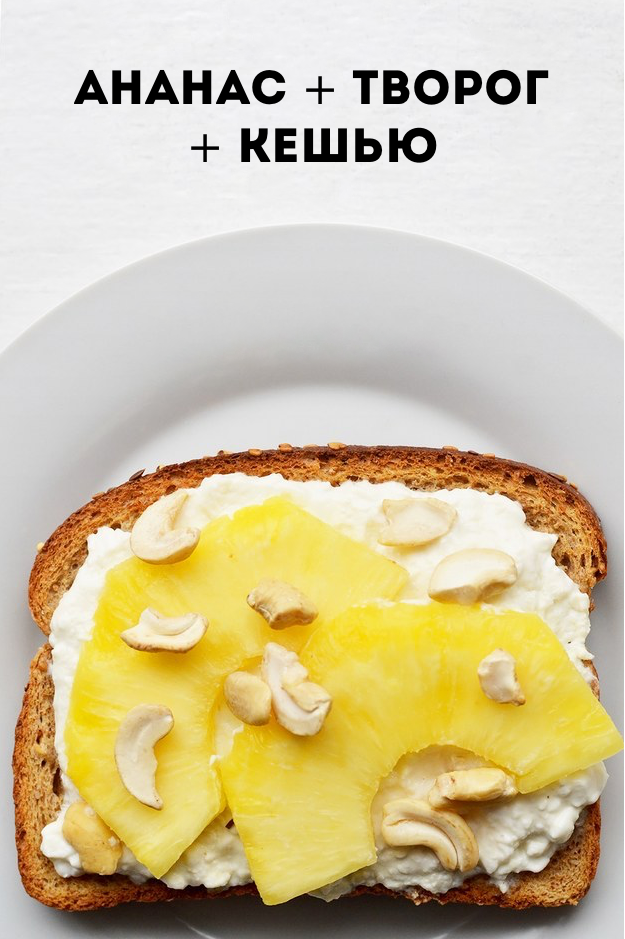 9. Toasted Kale + egg omelet + grated cheddar cheese
To prepare this sandwich saute the cabbage for a few minutes in the heated oil with a pinch of salt. In a bowl, whisk 1 egg, season to taste, pour into the pan. When the omelet is ready, gently with a spatula roll it "area". Put it on toast, cabbage and scrambled eggs, sprinkle with grated cheese and put it back on the pan under the lid for 30 seconds to melt cheese.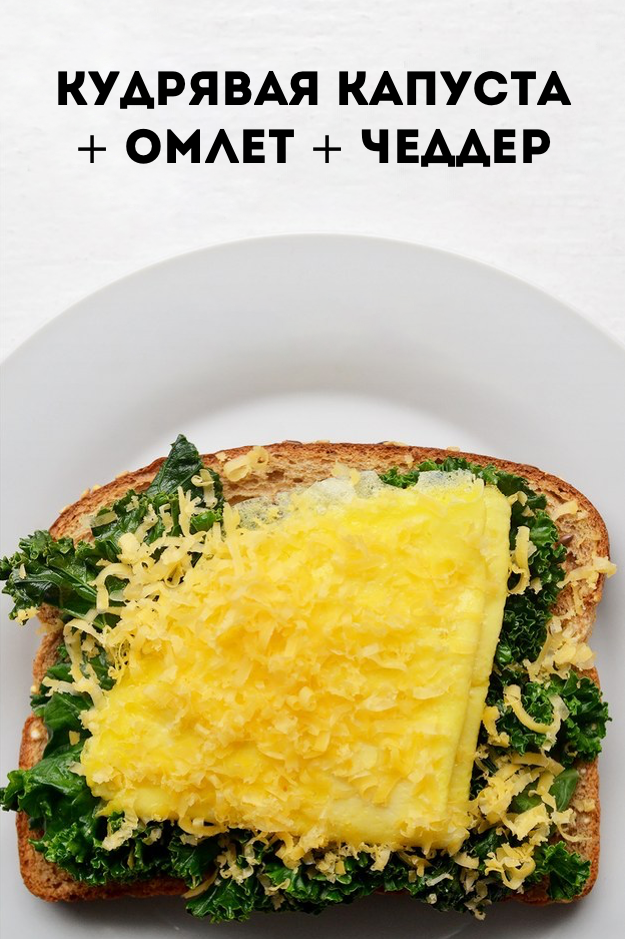 10. Dried figs + ricotta cheese + sesame seeds
Another interesting option for a great start to the day. Spread toast with ricotta, put in it pieces of dried figs and sprinkle with sesame seeds. A charge of vivacity for the whole day you provided!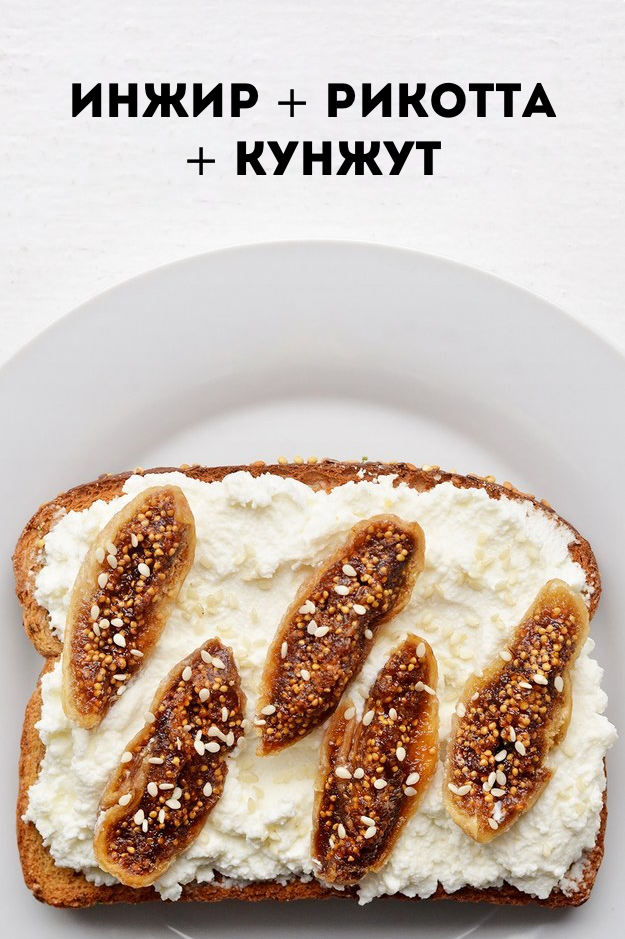 11. Slices of mango + fresh mozzarella + lime juice
The unusual combination of sweet, sour and salty. Put it on toast, slices of mozzarella, on top of it, sliced mango, sprinkle on top sea salt and sprinkle with lime juice. The sandwich is ready!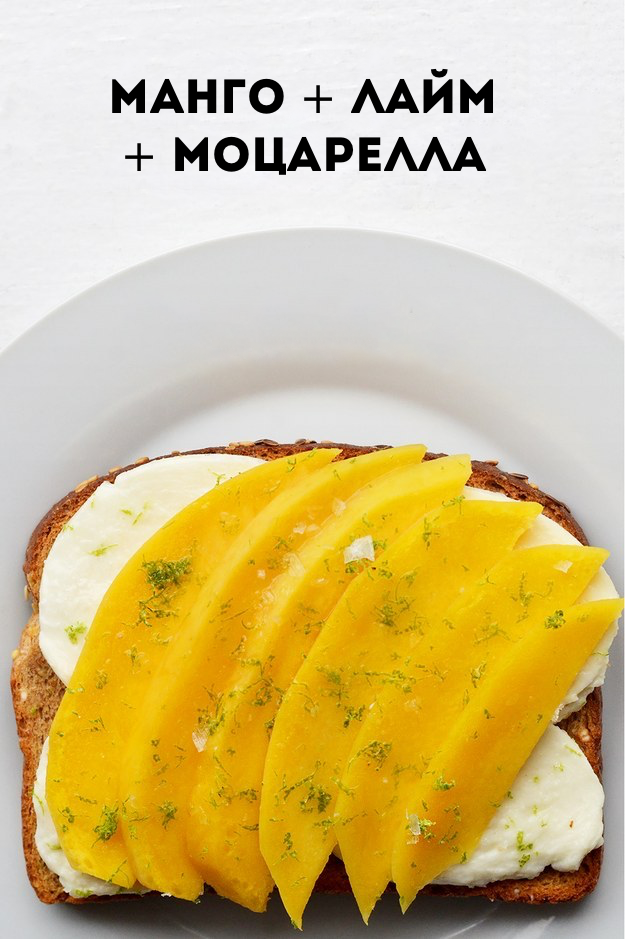 12. Mashed avocado + soy beans + soy sprouts + lemon juice
This strange at first glance, the sandwich is actually very tasty and healthy. Mash half an avocado in a smoothie, slather it on toasted whole wheat bread, then put soy beans and soy sprouts. Sprinkle with lemon juice.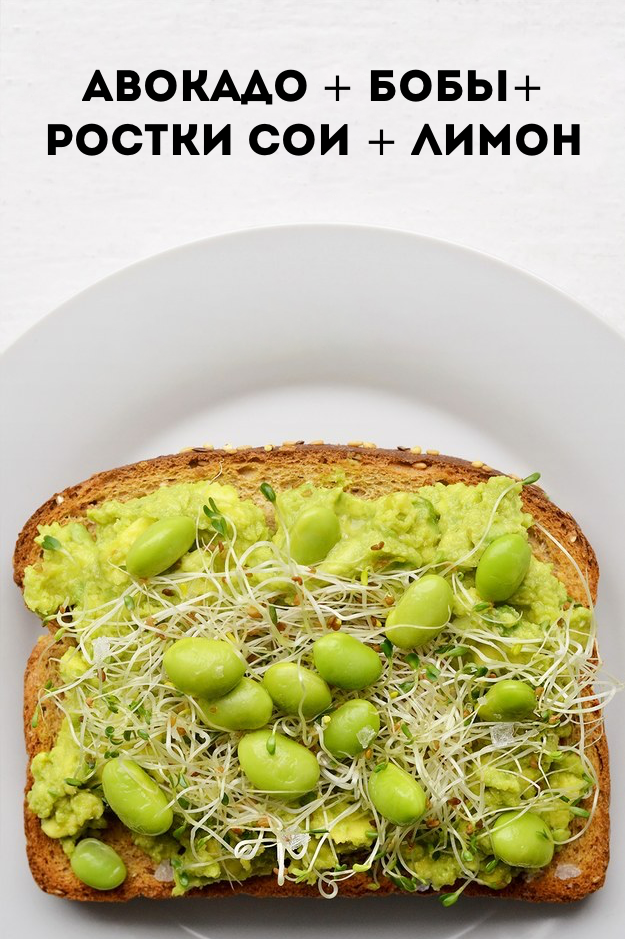 13. Sliced pear + ricotta cheese + honey
Delicious option for the sweet tooth — soft ricotta, juicy pear and fragrant honey. This sandwich will give you a boost of energy and good mood.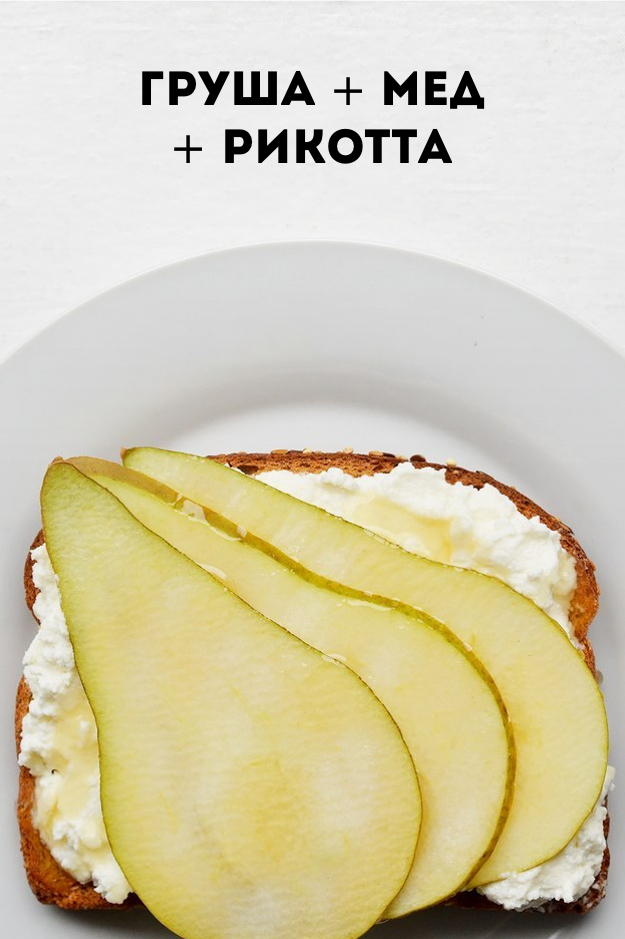 14. Hummus + walnuts + pomegranate
Hummus, walnuts and pomegranate seeds — an unusual but delicious combination. That sandwich was especially tasty, not use store-bought and hand-made hummus.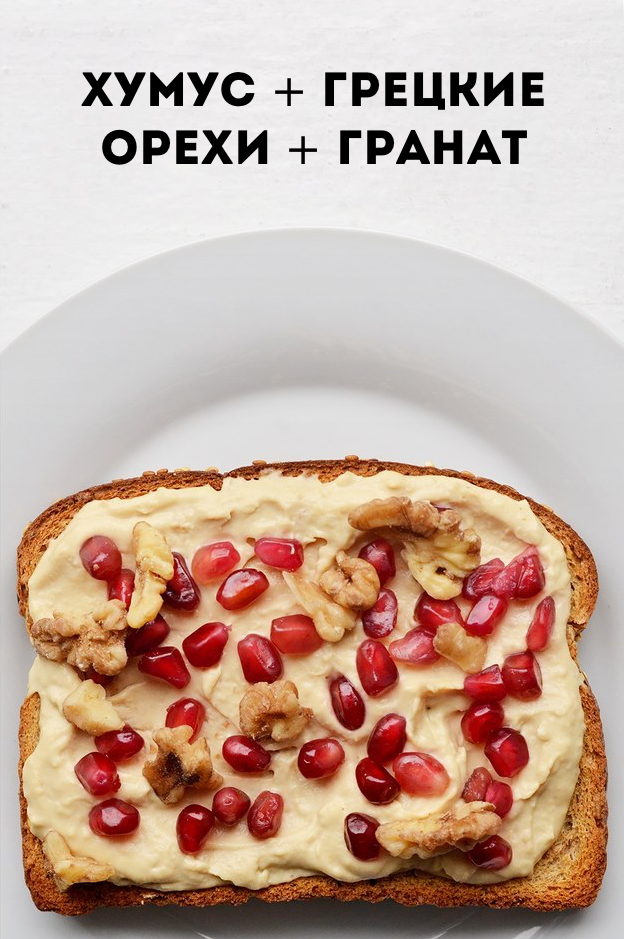 15. Mashed chickpeas + slice of tomato + fried egg
To prepare this sandwich rinse canned chickpeas, preroute in a blender with olive oil, salt and pepper. Cook the eggs and heat in the same pan the tomato slices. Combine all in a sandwich.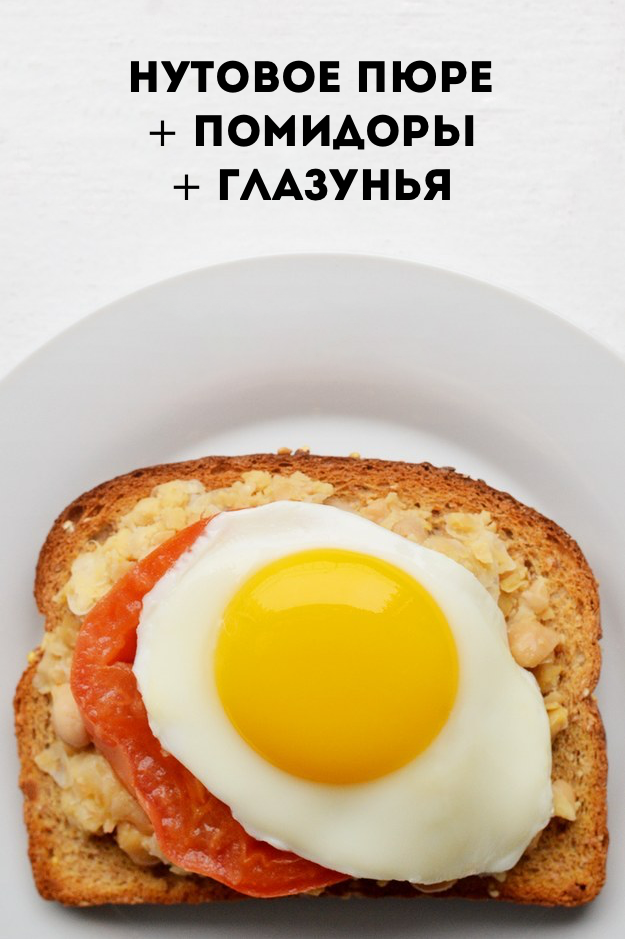 16. Dates + sliced feta + sliced almonds
Another sweet option is a hearty Breakfast sandwich with figs, feta cheese and flaked almonds.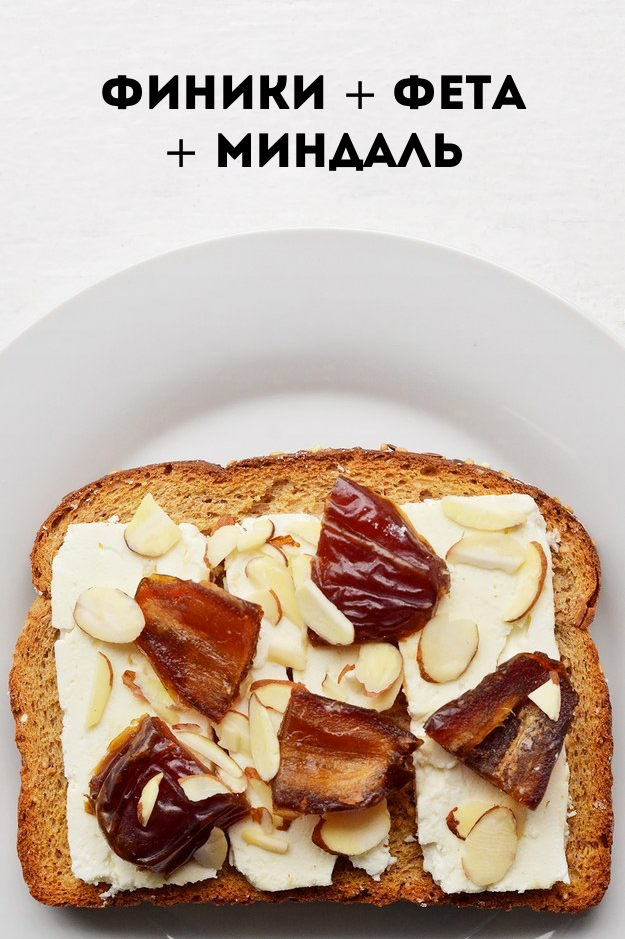 17. Sliced plum + peanut butter + Flaxseed
Plums, peanut butter and flax seeds — great for lovers of sweet-sour taste. For a sandwich, choose a dense plum and elastic, which are easily cut into slices.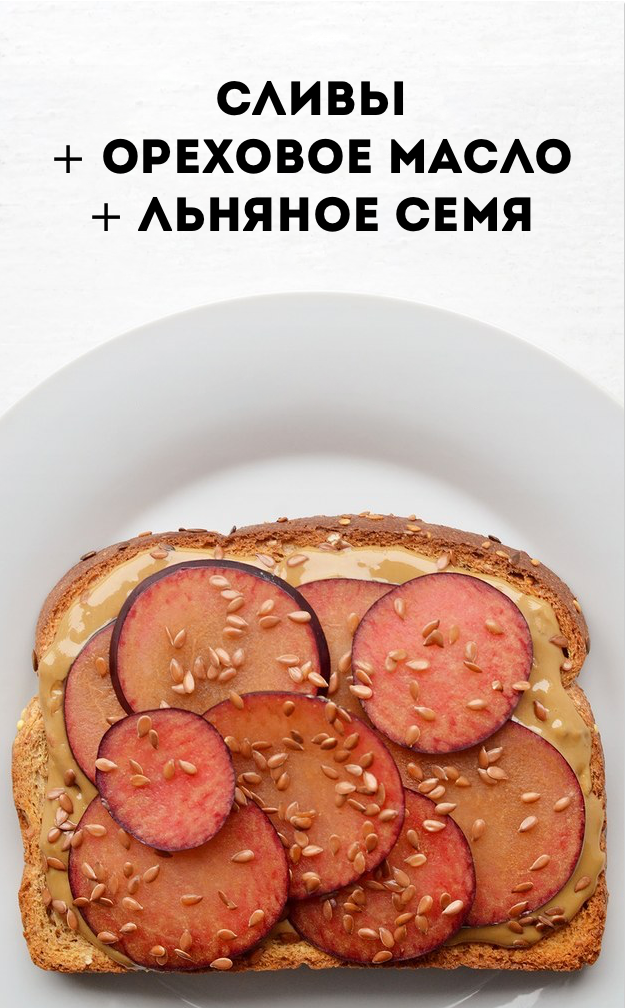 18. Apple + honey + blue cheese
A very elegant option for those who love to indulge themselves in the morning. Spread the blue cheese toast, put a few Apple slices and drizzle with honey. Tasty and healthy!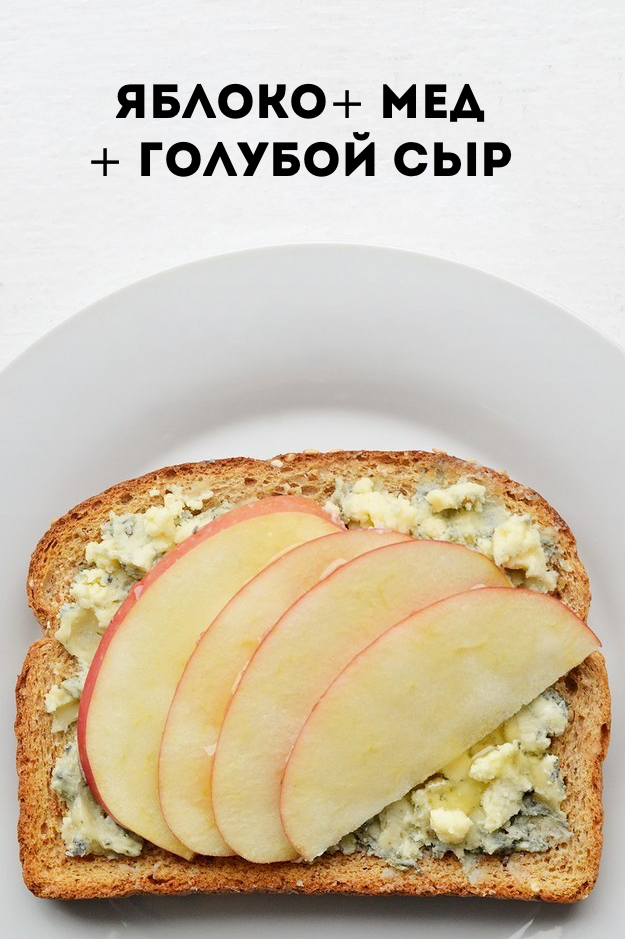 19. Marinara sauce + poached egg + Basil + Parmesan cheese
A hearty Breakfast for those who need a large amount of energy in the morning. Spread it on toast, marinara sauce, then put the poached egg, a few Basil leaves and sprinkle with grated Parmesan cheese.
20. Kimchi + boiled egg + black sesame
Savory Breakfast option for lovers of spicy Eastern dishes. Put it on toast, kimchi, and top with a few slices of hard-boiled eggs and sprinkle with black sesame seeds.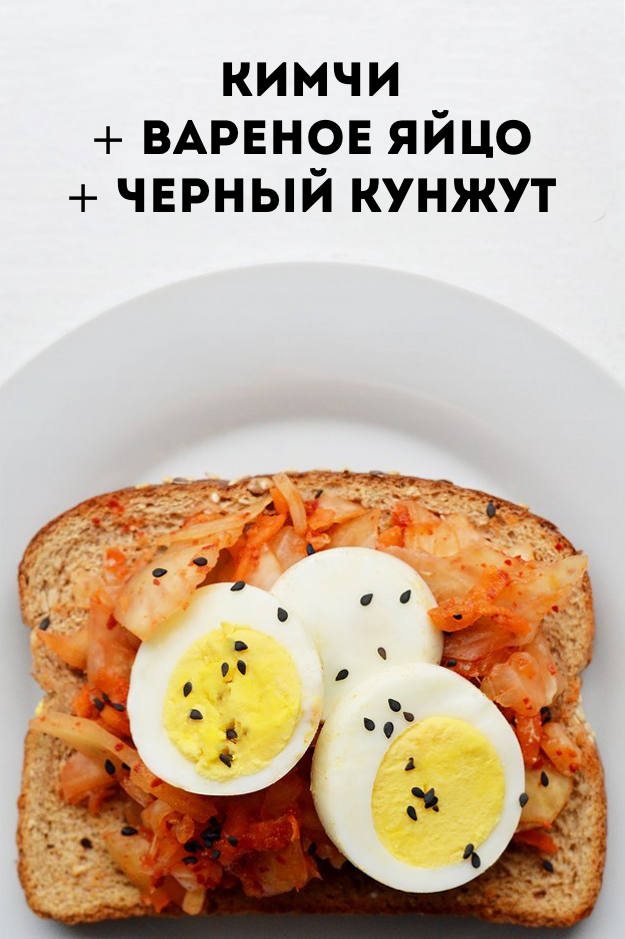 21. Smoked salmon + cucumber + cream cheese + shallots
And finally — have become almost traditional with salmon and cream cheese. Coat the toast with cheese on it in random order lay out the cucumber strips and a plate of salmon on top, sprinkle with finely chopped shallots.published
  ​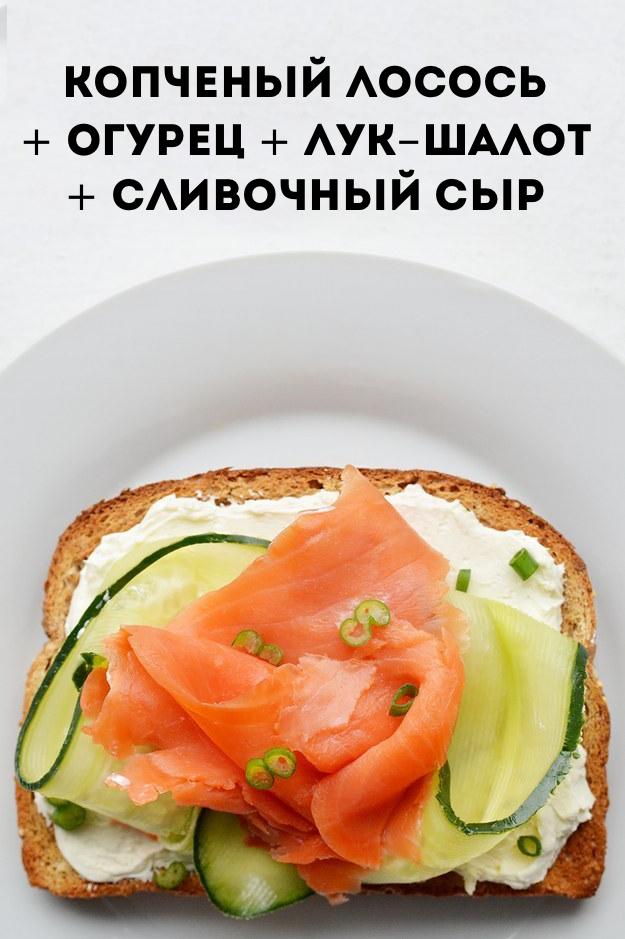 Source: kitchenmag.ru/posts/luchshie-buterbrody-na-zavtrak-21-ideya